Hello and happy Saturday! Welcome to the Saturday Seven Inspiration for Quilters 60 post where I share fun things from around the web for quilters and sewers. How is your January so far?! I really can't believe that we are past the first half of the month already. This week was a pretty productive week for me…it rained (a real treat here), and I stayed home for two entire days! It was dark and gloomy, but everything smelled so lovely outside that it was a real treat to work from home and sew, and sew, and sew!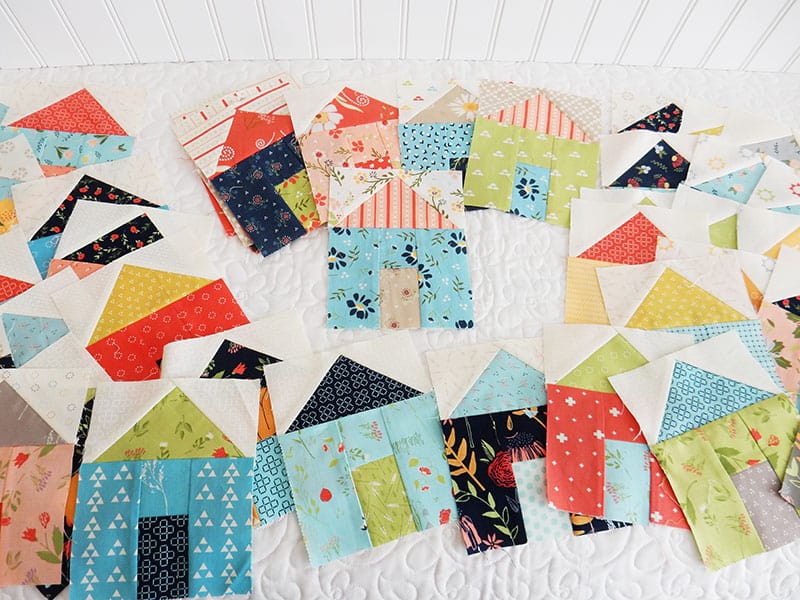 Saturday Seven Inspiration for Quilters 60
1. January Things
It might seem like the whole world is getting organized and getting things done, but I think January can often be a pretty difficult month for many people. I loved this article on "3 Strategies for Getting Out of a Funk." Read it here. And if you still haven't set goals for the new year…it's okay…how about looking at things monthly. I loved this article on "Why Monthly Resolutions Could Help You Finally Reach Your Goals."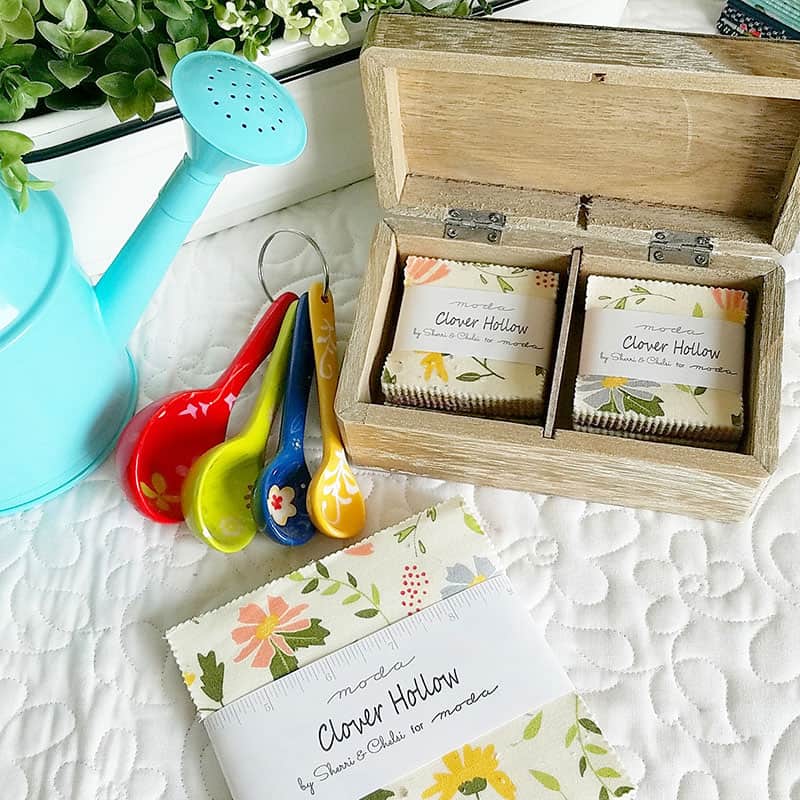 2. Recipes & Kitchen
I got these Easy Sheet Pan Fajitas made the other night, and they were delicious. And it was super fast and easy as well. I actually had leftovers today for lunch, and it was just as good! Next, I need to try these Mediterranean Chicken Breasts! This Healthy Lemon Garlic Salmon looks delicious as well! And on the subject of food and kitchen…I've been following along with the free Minimalist Kitchen course. The book is excellent (terrific recipes, too), but you don't need the book to follow along. And this week's post has terrific free printable kitchen inventory sheets. Find them here.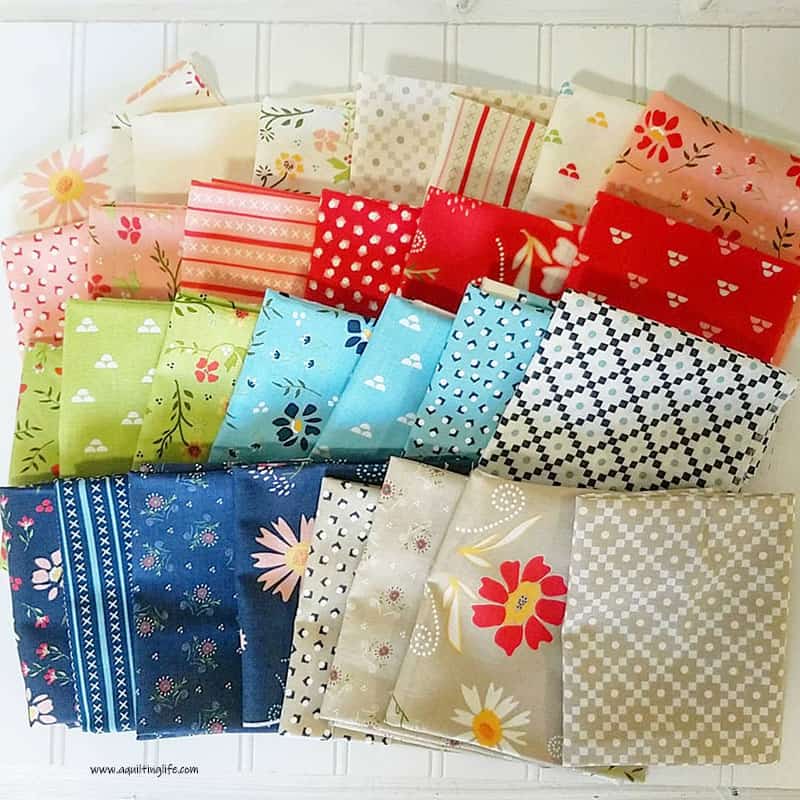 3. Digital Detox

Carley is an expert on all things technology, and I love her posts on new apps and all things electronic. But she recently wrote an excellent piece on "Why a Digital Detox Doesn't Work and What to Do Instead." Read it here.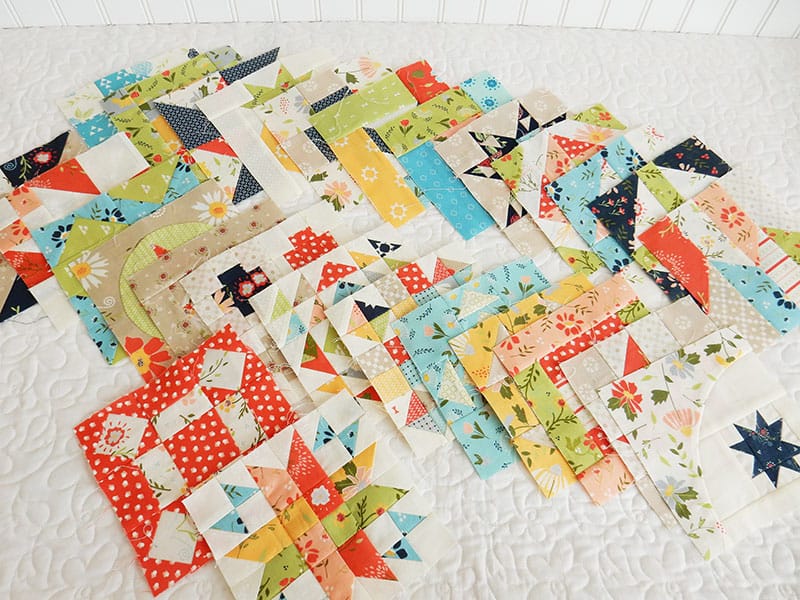 4. Moda Block Heads Finishing Instructions
I finished up four more Moda Block Heads 2 blocks on one of those rainy days this week (I only have eight more to make)! And then I realized that I completely forgot to mention on Wednesday's post that the finishing instructions are now available here! If you're sewing along, it's good to get this now so you can start planning.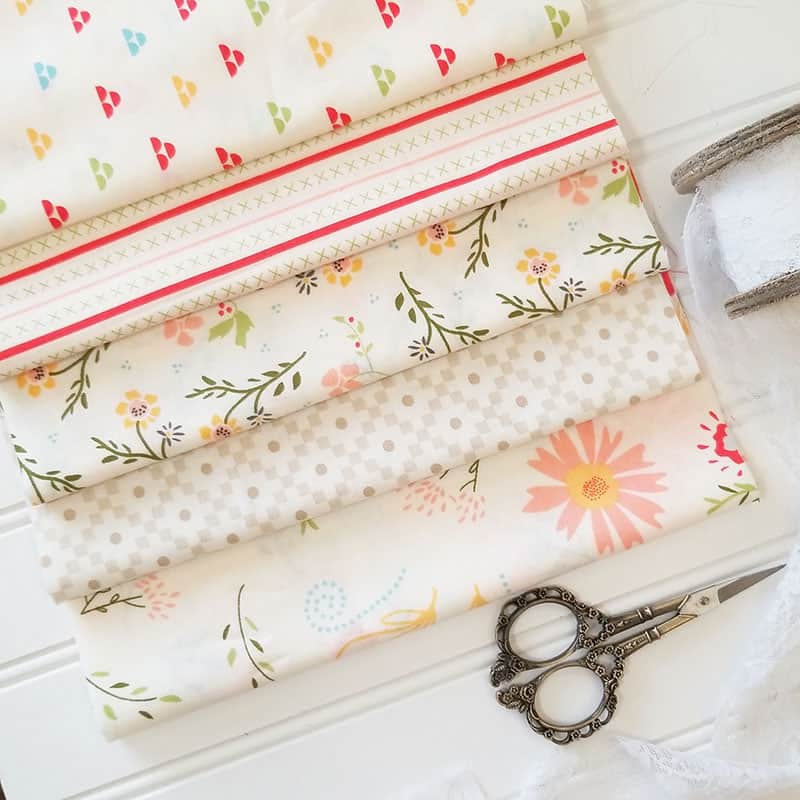 5. Organization
I'm still organizing fabrics and notions. Since I have a dresser in our guest room I use for fabric storage, I've purchased a few sets of these drawer dividers. Yes, they're great for dividing clothes, but they are even better for organizing fabric in a drawer. Get them here.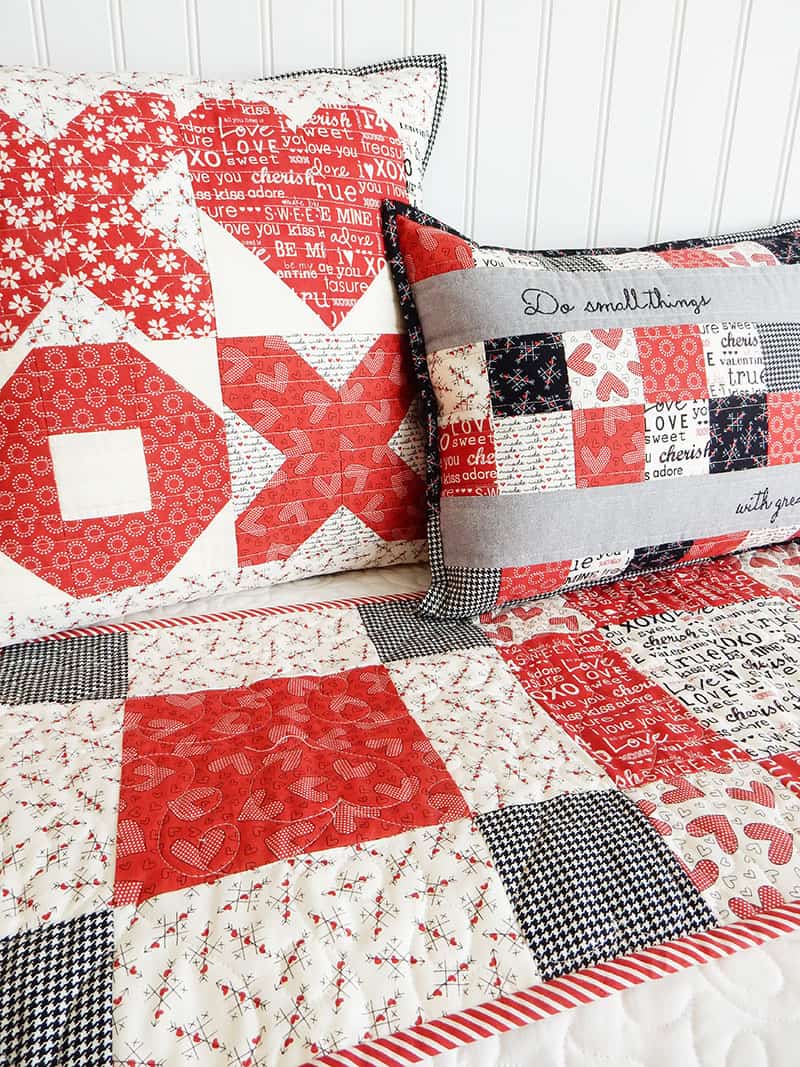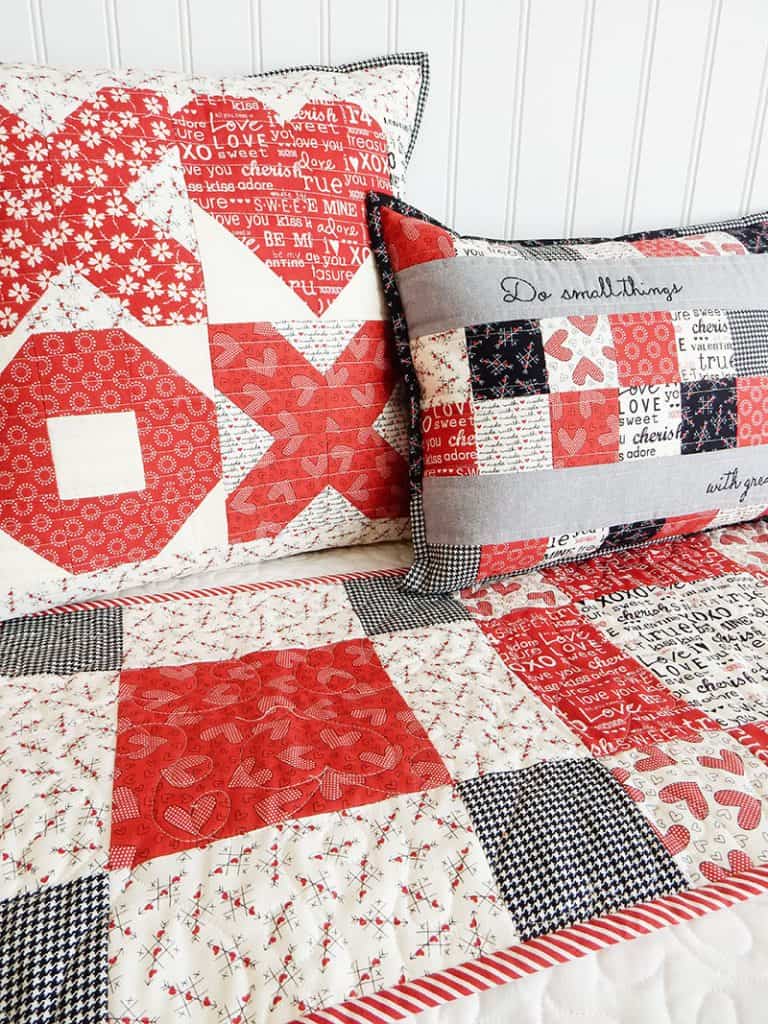 6. Looking Ahead to February
I do like sewing for Valentine's Day, and this is the time of year I usually start working on them. I keep a drawer of red and white fabrics and then I also have a bin of Valentine's specific fabrics I can pull from. Oh, and I have a few of these red and white bundles in the shop that would be perfect for Valentine's sewing. Also, there are several project ideas in this Hearts and Valentine's Project Round Up. And just this week I found this fun tutorial for Fabric Valentine Hearts. And these cute Valentine's Socks would make the best gift for your quilting friends (or for anyone)!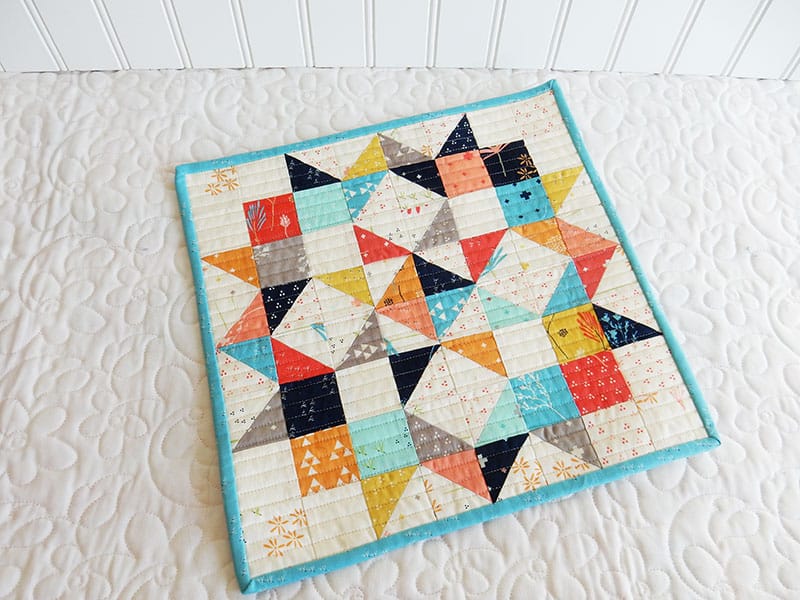 7. Moda Love Sew Along
How about another sew along…this time it's the super fun Moda Love quilt which is perfect for using up pre-cuts that are just sitting in your sewing space. I made one with mini charms a few years ago and have always wanted to make a larger version (the pattern includes directions for Layer Cake Squares, Charm Pack Squares, or Mini Charm Squares). Go here to download the Moda Love pattern. Oh, and the Sew Along will go from January 25 – February 14th. Tag your finishes with the hashtags #modalovequilt and #sewalongwithmoda.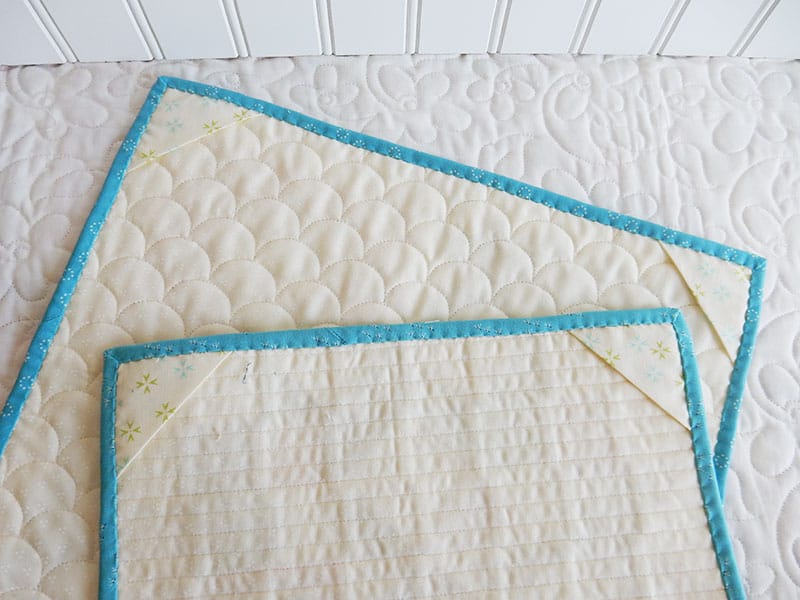 I hope you enjoyed this week's Saturday Seven Inspiration for Quilters 60 post! (Find all of my previous posts in this series here).
Have a wonderful weekend, and happy sewing!