Hello, friends, and happy Tuesday! I'm so happy to be able to share my All the Trimmings Mystery Quilt Week 2 blocks, the stocking blocks. These darling stockings are just so adorable. I had a lot of un picking fabrics for them and used a combination of Red Barn Christmas fabrics along with some scraps from the Hollys Tree Farm collection I had in my stash. Keep reading for my tips and tricks for this week's row. And be sure to scroll down to the final photo which is a sneak peek of my finished quilt–I even have it bound!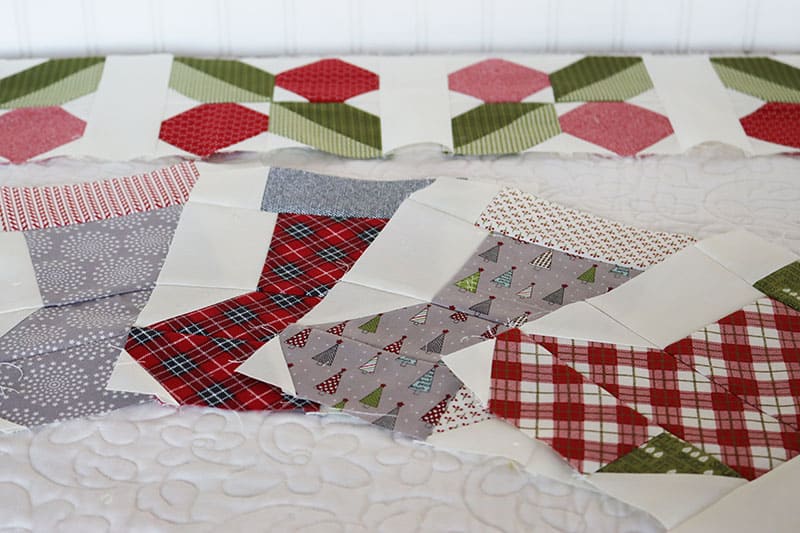 All the Trimmings Mystery Quilt Week 2
All the Trimmings Fabric Requirements
First, it's definitely not too late to join in with this sew along if you haven't already started. The rows go together quickly and are well-suited for beginning quilters. For this quilt you can start with a Layer Cake and 1-½ yards of background fabric. And you can find a cute printable with the complete fabric requirements here. (You'll also notice there is a cross-stitch version of the same project available as well). Additionally, the quilt finishes at 33 ½″ x 38 ½″ and doesn't have a border. If you want to add an outer print border get an additional ¾ yard of fabric. I'm not adding a border to my quilt but am going to make a scrappy binding to add more color around the edges of my quilt. If you missed my post on row one, you can find it here.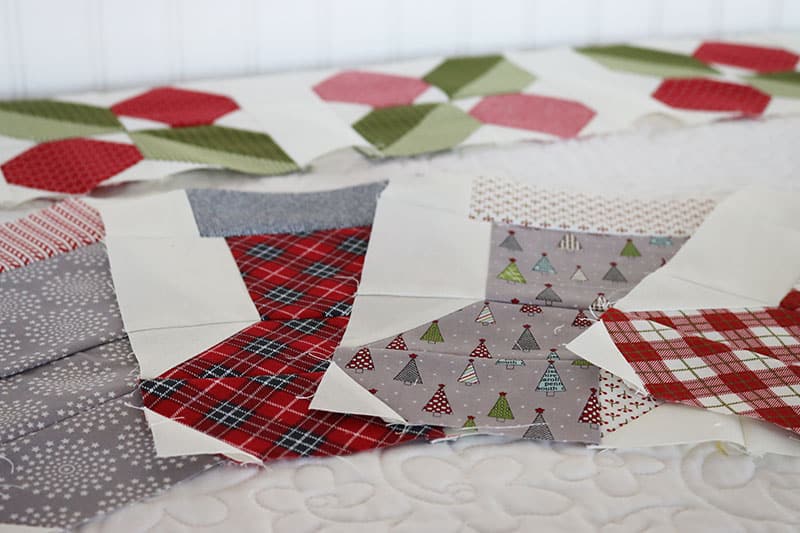 All the Trimmings Fabrics and Tools
I'm sewing along with the Red Barn Christmas collection by Sweetwater with a few older pieces from their earlier Christmas group, Holly's Tree Farm added in. And, I used Christmas Morning fabrics for my backing and binding. They coordinate beautifully with the Red Barn Christmas fabrics, too. For my solid background I'm using Moda Bella Porcelain which is lighter than Ivory and a nice creamy contrast to my fabrics. The Fat Quarter Shop version is sewn in the Christmas Morning collection by Lella Boutique with a dark background and will also be stunning. But really, any Christmas group would work, and this one sews up terrific with scraps, too! Finally, you'll really want to have the Mini Simple Folded Corners Ruler on hand for this one. It saves a lot of time.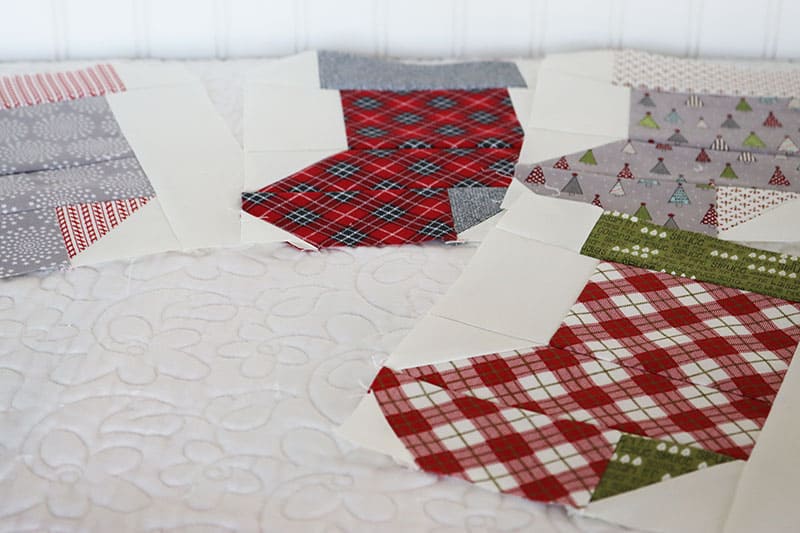 All the Trimmings Stocking Row Tips, Tricks and Pattern Link
This row is tied with the fourth row for being my favorite row. I seriously love them both. I set out all of my fabrics in a row so I could make sure I liked the layout and also liked how the fabrics worked in combination with row one. Once again you'll want to have the Mini Simple Folded Corners Ruler on hand to save some time when adding the folded corners for these units. Finally, go here to download this week's pattern PDF or click the button below. (Pattern may not be available until 8:30 a.m. CST).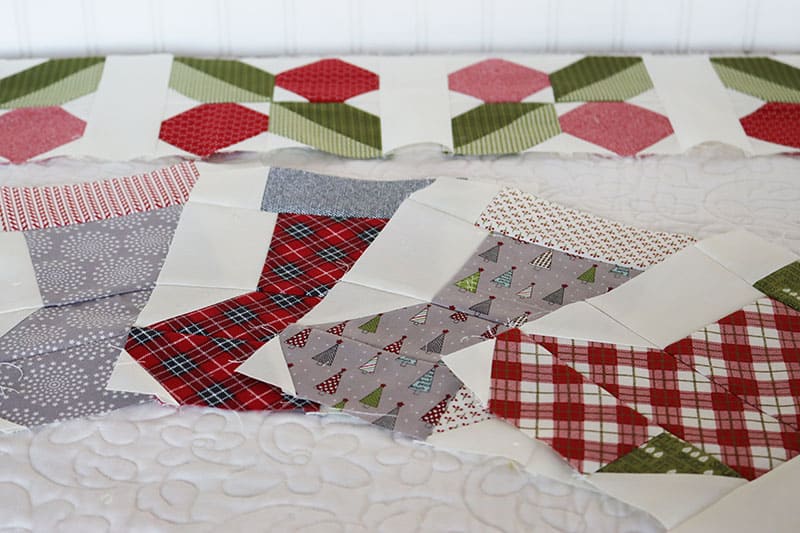 Next Week's Row
Be sure to stop by next Tuesday for the Week 3 row pattern release. It's another fun row that I can't wait to share.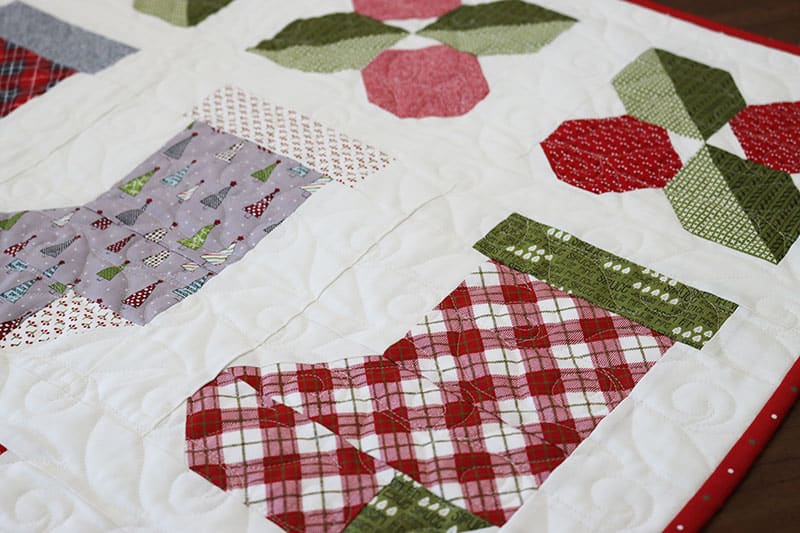 Happy quilting!