Hello, friends! Today I'm sharing a Sampler Spree Quilt Blocks Update. I know lots of quilters sewed along at the quick pace of ten blocks a week and have finished their quilts. But I've been taking my time on this one and really enjoying the slower pace. I had to put everything aside for some deadline sewing projects earlier this month but am now able to work on these fun blocks again. So…I have ten finished blocks to share with you today. Be sure to read my information about block 60 because it's a great example of how one of my systems saved the day for me for this block!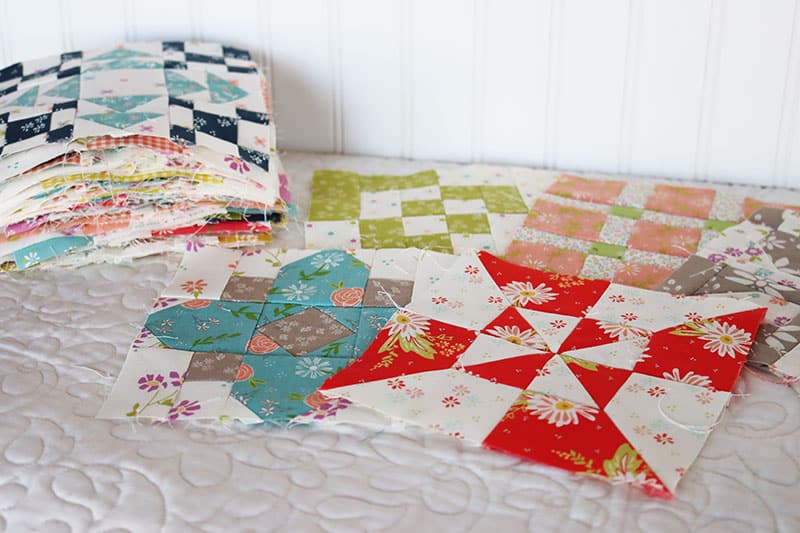 Sampler Spree Quilt Blocks Update
Blocks 51 – 55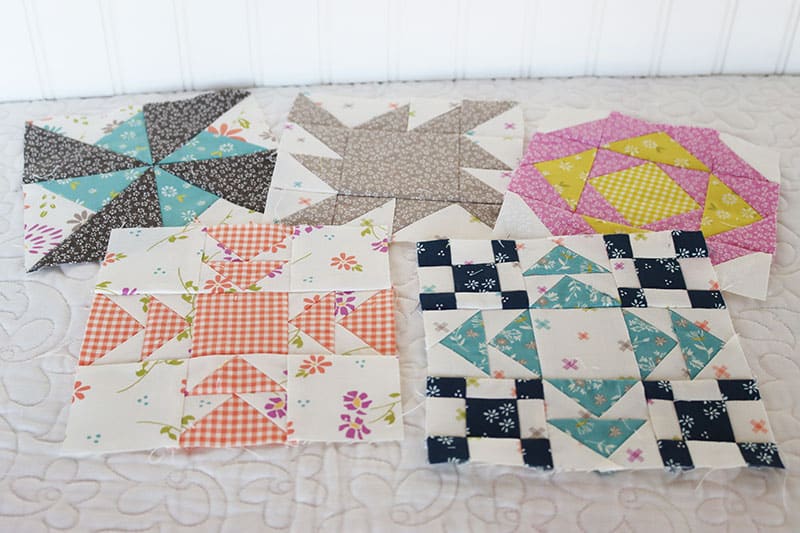 Blocks 56-60
Maze, Block 56 – Both of the fabrics in this block are from our Balboa fabric collection. I didn't use any special tools for this one.
Checkers, Block 57 – I used Happy Days (coral), Summer Sweet (green), and Seashore Drive (tiny print) for this fun block. Again, there were no special tools used for block construction.
Here and There, Block 58 – I used Seashore Drive fabrics for this block and did use the Mini Simple Folded Corners Ruler for the Easy Corner Triangle sections. I really suggest laying out all of the pieces unit by unit when sewing this one–it's easy to get things turned around.
Arbor Way, Block 59 – This block uses Balboa along with Seashore Drive–such a fun combination. I also used the Mini Simple Folded Corners Ruler in several places for this one.
Market Square, Block 60 – The fabrics are all from our Happy Days collection for this one! And I was so pleased to have the Easy Angle Ruler on hand so that I didn't have to make a template. I had purchased this specialty ruler years ago and hadn't used it before. Luckily, I had it listed in my ruler inventory page and located it quickly. (I list my most frequently used rulers in my Quilting Life Planner but also have another inventory list for extras. See how I store and organize my rulers and templates here).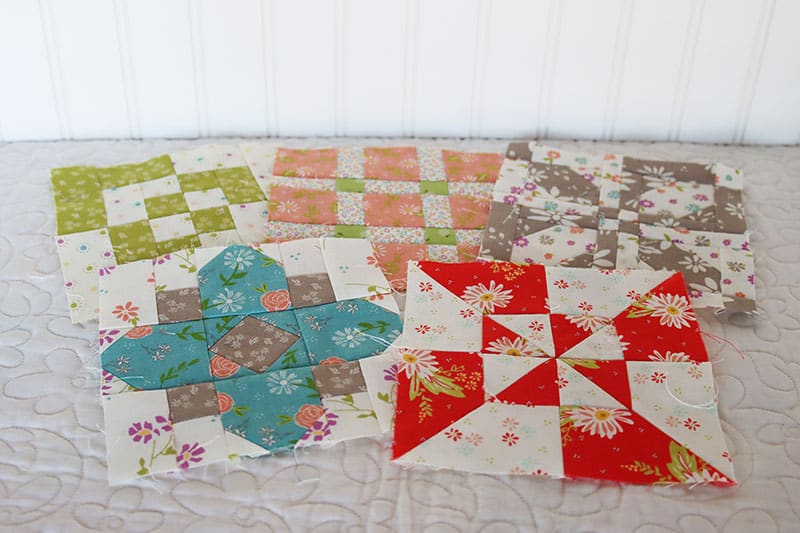 Sampler Spree Quilt Along Links
While the Sampler Spree Quilt Along has officially ended, you can still find lots of helpful information if you're just beginning or like me are still in progress on this project: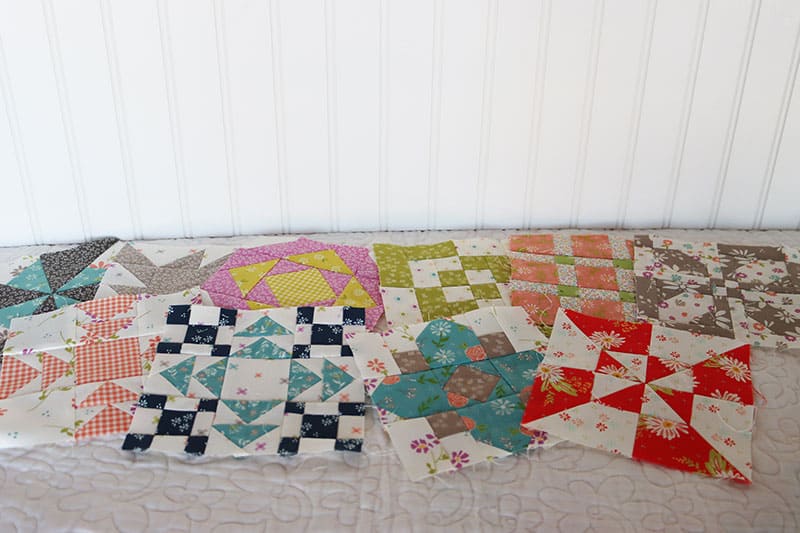 Thanks so much for stopping by to read the Sampler Spree Quilt Blocks Update today. I'll be back tomorrow with my September Works in Progress post. Happy quilting!