Today I'm sharing the Quilting Life Podcast Episode 5 show notes. In this week's episode we talk about a lot of quilting essentials and basics, but we also talk about some really fun topics and answer questions from listeners and viewers. We can't thank everyone enough for listening and watching and submitting such wonderful topics for us!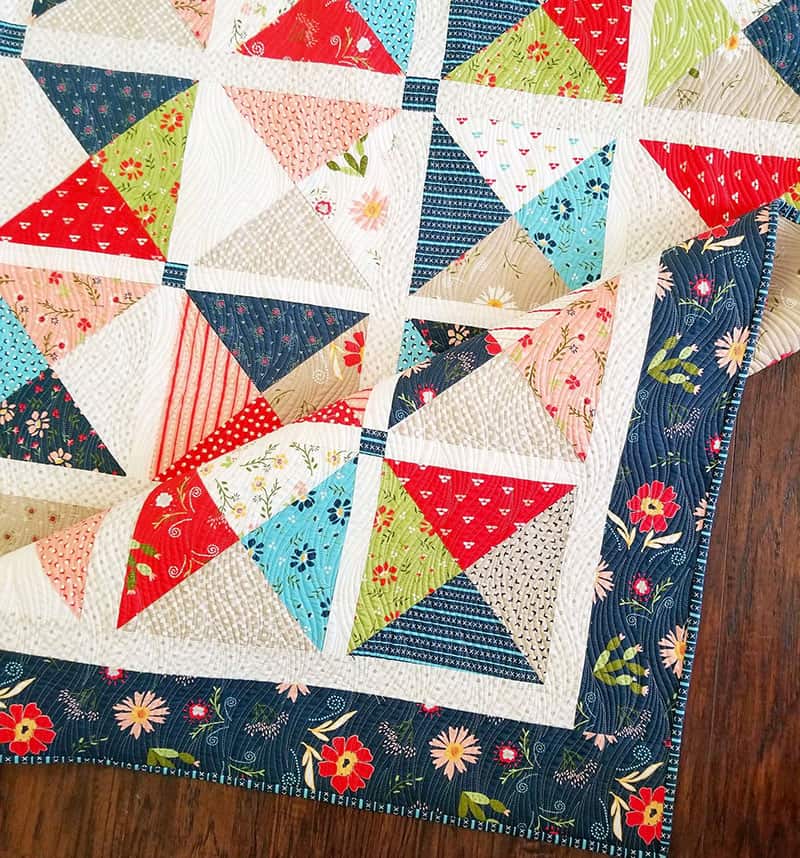 Quilting Life Podcast Episode 5
We taped this episode just a few days ago. We're both crazy busy sewing quilts with our next fabric collection right now, so getting to sit down and visit during the podcast was an extra special treat.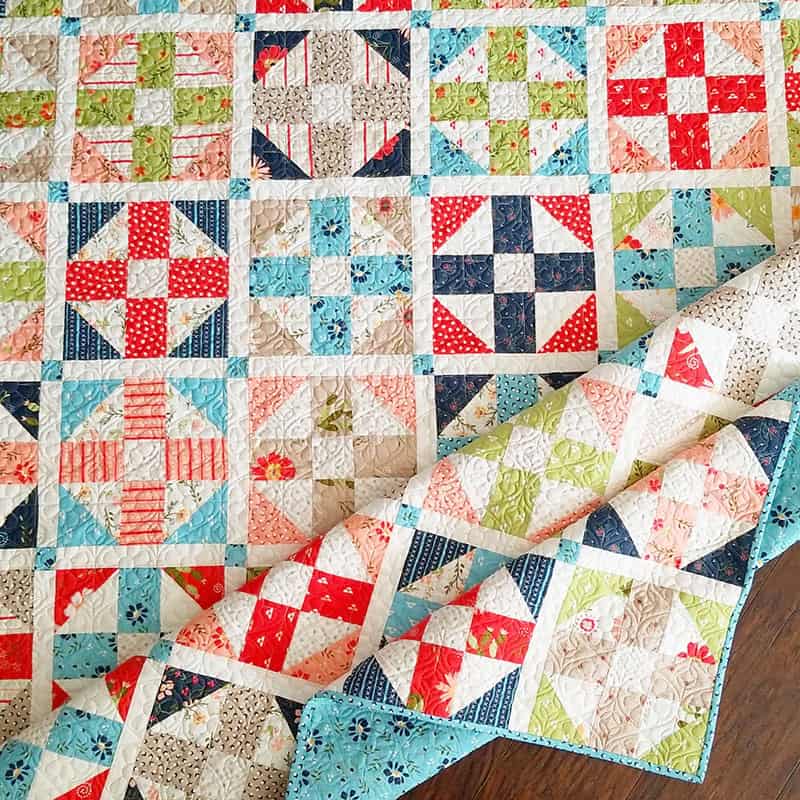 Episode 5 Topics
Here is a list of the topics we covered in today's episode:
Fabric preparation–to pre-wash or not?
Stitch length
Starch
Binding
Thread
Sewing Machines
Fabric Collection Colors–what is our "staple" color? (Chelsi had some fun information on this one…)
Quilt Labels
Quilt Tracking
Project for Kids
Quilting at any age–one of my favorite parts of the show was near the end!
Episode 5 Links
And here are links to the products we shared or mentioned throughout the podcast: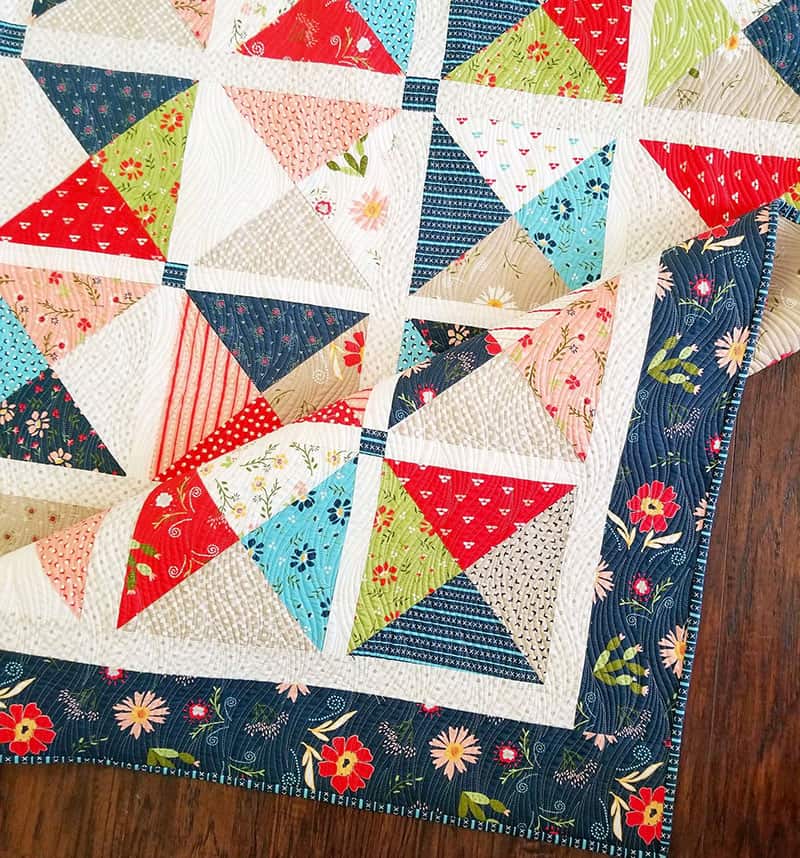 Where to Listen & Watch
You can watch on YouTube or listen on your favorite podcast platform. We would love it if you'd leave us a rating and review on Apple podcasts. It's our understanding that that will help so that our podcast can be found by other listeners. Thank you so much to those who have already done this!
Where to Find Us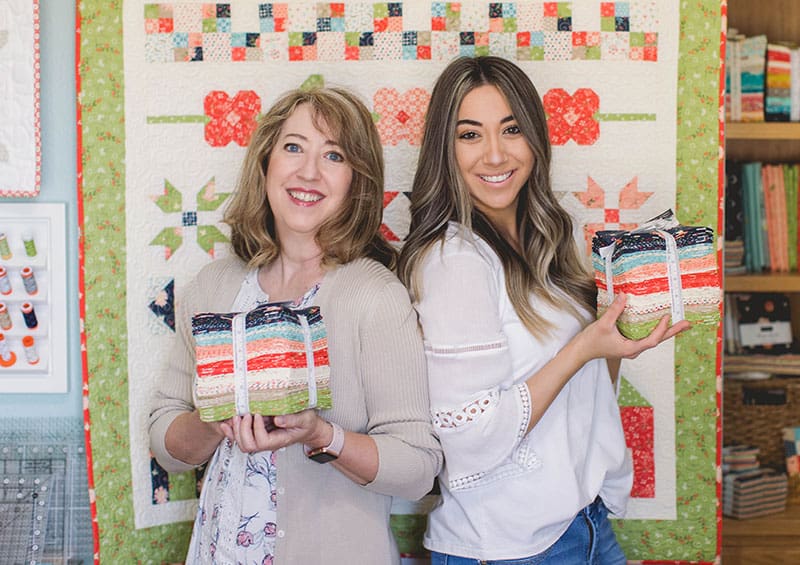 Our Next Episode
Our next episode will air Monday, August 3rd. I hope you enjoyed these Podcast Episode 5 show notes. Happy quilting, and thanks so much for stopping by!