Hello friends, and happy Saturday! I hope your weekend is off to a wonderful start! We had a great week here with family able to visit, lots of sewing, and even podcast taping! If you're new here, the Saturday Seven 138 Inspiration for Quilters is a smorgasbord of fun things for quilters: find patterns, notions, recipes, good reads and more!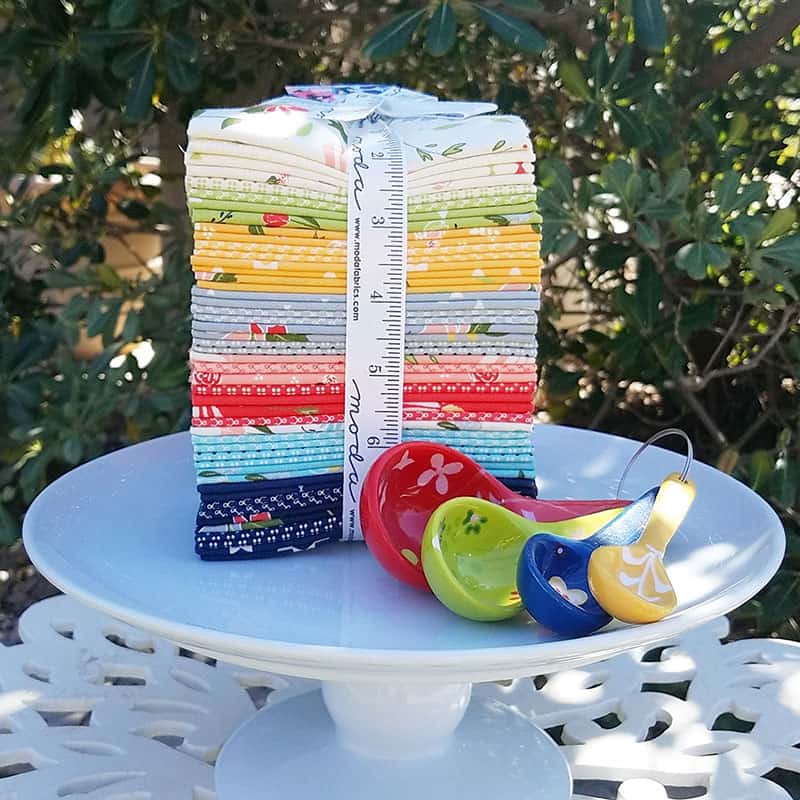 Saturday Seven 138
1. Feed Your Spirit
Self-care and taking care of ourselves should be a priority for us all now. I feel like it's hard to put ourselves first, so I am putting this category first once again this week. Here is a list of 10 Things that are great mood-boosters right now–Find it here. I also love this idea about making a Joy list–such a great idea!
2. Recipes to Try
I'm definitely going to try this BBQ Ranch Salad soon. And this Macaroni Salad looks good, too. This is definitely time to eat all the salads! And for dessert I really need to make these Dulce de Leche Cheesecake Bars.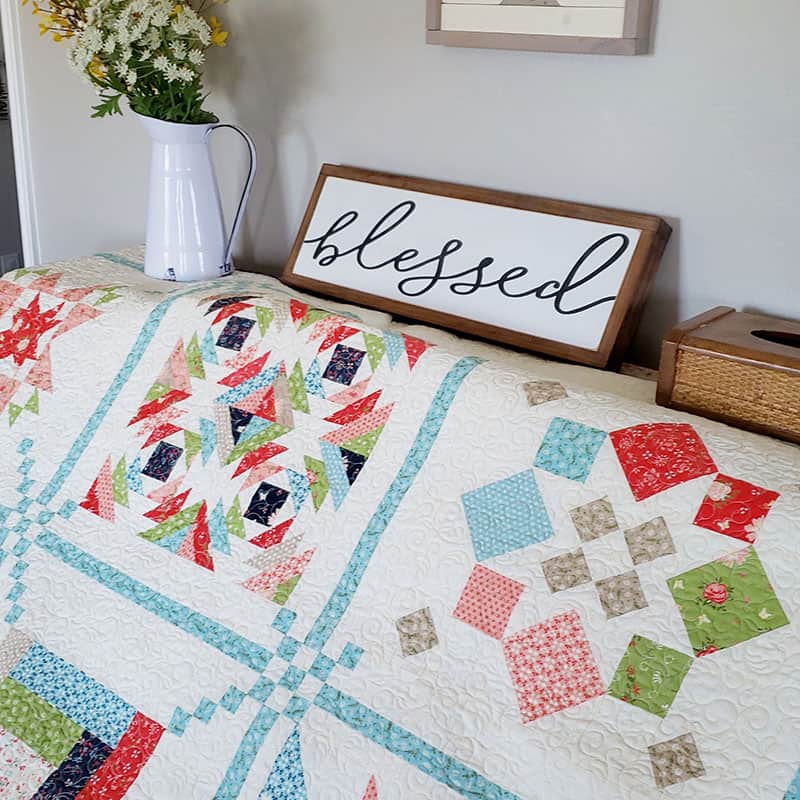 3. Quilt & Sew
Have you heard about the Moda Summer in the Country Sew Along? The first two blocks are available here and here. And you can also get a PDF for these fun Scandi Stars…perfect if you're wanting to do some Christmas sewing a little early. Finally, for a virtual Quilt Exhibit, visit Barbara Brackman's post here.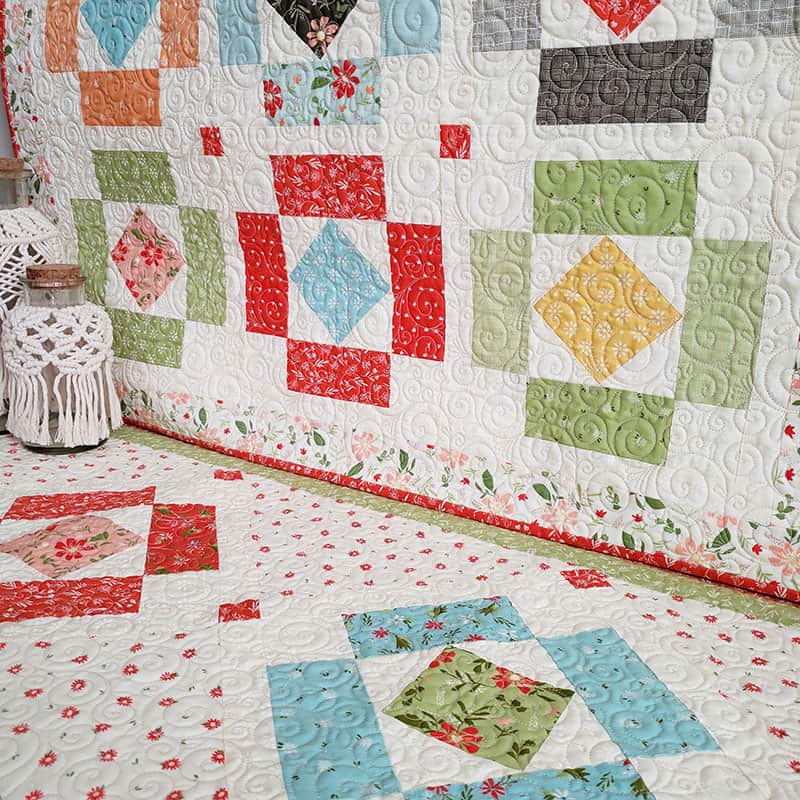 4. Home Organization & Décor
I loved this post with "25 Ideas to Mend Your Home." It has lots of quick but helpful projects you can do. And here is a video with "7 Tips to Speed Up the Decluttering Process."
5. Bookshelf
Right now I'm reading (and really enjoying) Do Nothing–terrific ideas for those of us who need to stop and smell the roses once in a while! And another beautiful children's book (looks like adults will love it as well) is coming this fall from Joanna Gaines. Find it here.
6. Fun Things in the Shop
I just added some fun sewing-themed notepads in the shop last night. On the left is a project pad which would be so useful–one page for each project. Above middle are magnetic close small notepads, and on the right is a spiral-bound notepad perfect for sewing room lists or even grocery lists! Find them here.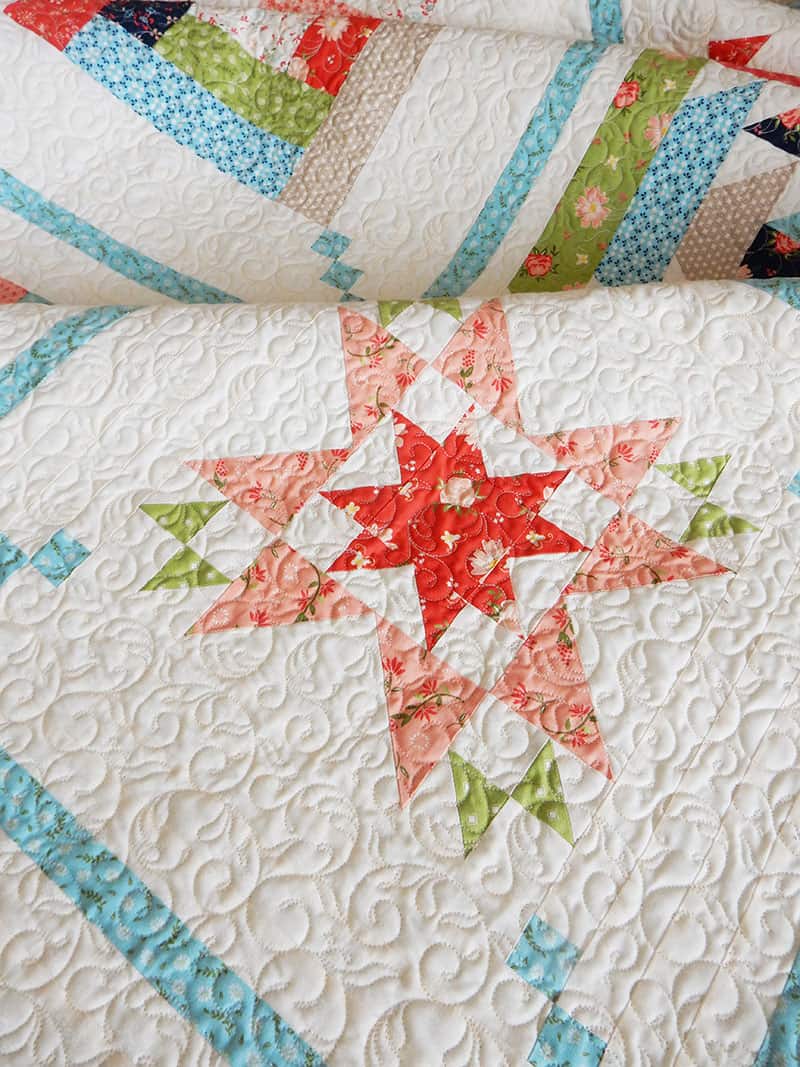 7. Last Week on the Blog
Thanks so much for reading this week's Saturday Seven 138 post. If you're looking for more inspiration, you can find all of the previous posts in this series here.