Hello and happy Monday! Today I'm sharing A Quilting Life at Home | Part 2. A few weeks ago I shared part 1 in this series about my new sewing room and our home renovation projects in our new home. Many of you mentioned that you'd like to see progress updates, and so today I'm sharing the progress so far (primarily painting). We're getting flooring installed in the sewing room this week, and then the real progress in that room will start taking place. ( You can read my first post about these updates here).
A Quilting Life at Home | Part 2
Front Entry
Our new home has a really beautiful front entry; however, the paint in that area and throughout the home was the first thing we wanted to change. Out with the old, dark colors, and in with the light and bright. It's just simply amazing what a difference it made to lighten up the paint throughout the home! We're just in love with the new feeling a fresh coat of paint has created.
And, if you peek through the windows on either side of the front door in both photos you'll also see that we had some landscape work done in the front of the house. There were a lot of overgrown trees and plants that are nicely trimmed now!
Family Room and Kitchen Progress
Next, things have really changed in our family room and kitchen area as well. The photo on the left is the one I took the evening we got our keys. On the right is from a few days ago as the painting was getting close to being finished in this area. Again…another real transformation!
More Family Room Progress
Another before and after. We are really grateful we were able to get the ceilings throughout the house painted as that made a huge difference. Changing the paint in the family room really brightened the fireplace area as well. This area is completely finished now except for some remodeling we are having done to the entertainment center and the window treatments.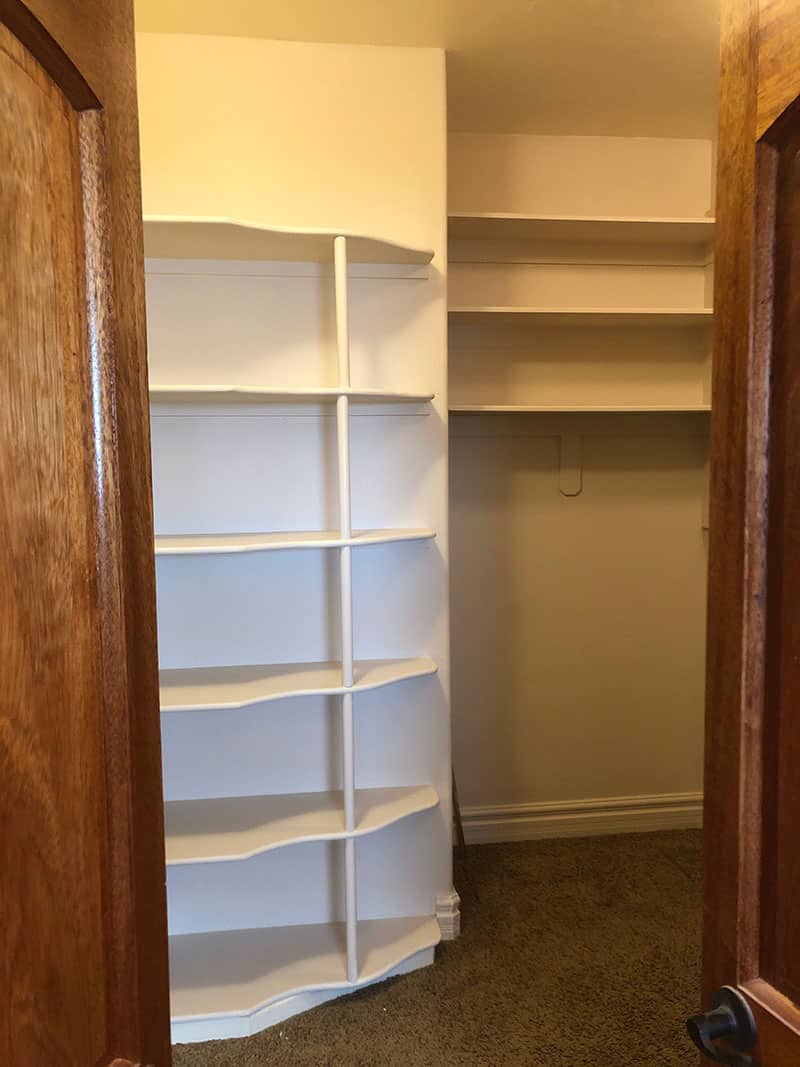 Painting, Painting, Painting…
Finally, while we hired a good portion of the painting to be done by a professional, we tackled the bedrooms upstairs ourselves. I soon discovered that I sew much more quickly and efficiently than I paint, lol! I am very much ready to be done painting and to get to some sewing! And after painting this closet and the one I'm hoping to finish today I hope to be done painting closets for a very long time!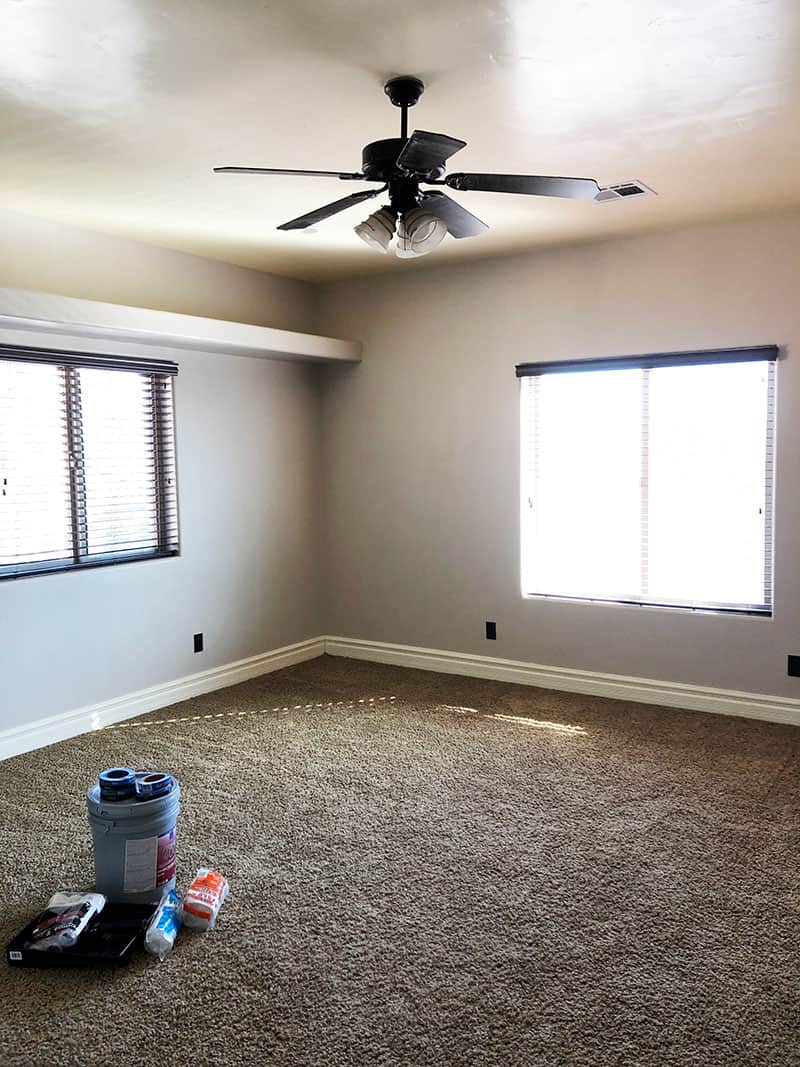 The New Sewing Room
I'll have some fun pictures to share in my next update post. But for now, the new sewing room has a fresh coat of paint, and the carpet pictured above has been removed. In place of the carpet we've ordered luxury vinyl plank flooring that looks like wood. I can hardly wait to see the transformation after the installation is complete on Tuesday. Plantation shutters for both windows are on order and will be installed at the beginning of March. And as soon as the flooring is complete my machine and everything quilting related will be moved in. Because…new fabric is arriving next week, and I have a lot of quilts to get finished up in a short time!
It's kind of funny to me that when we moved out of our old home and into our rental my sewing room was the last room to be packed and moved. But with moving into our new home it will actually get moved first since I need to get sewing so quickly!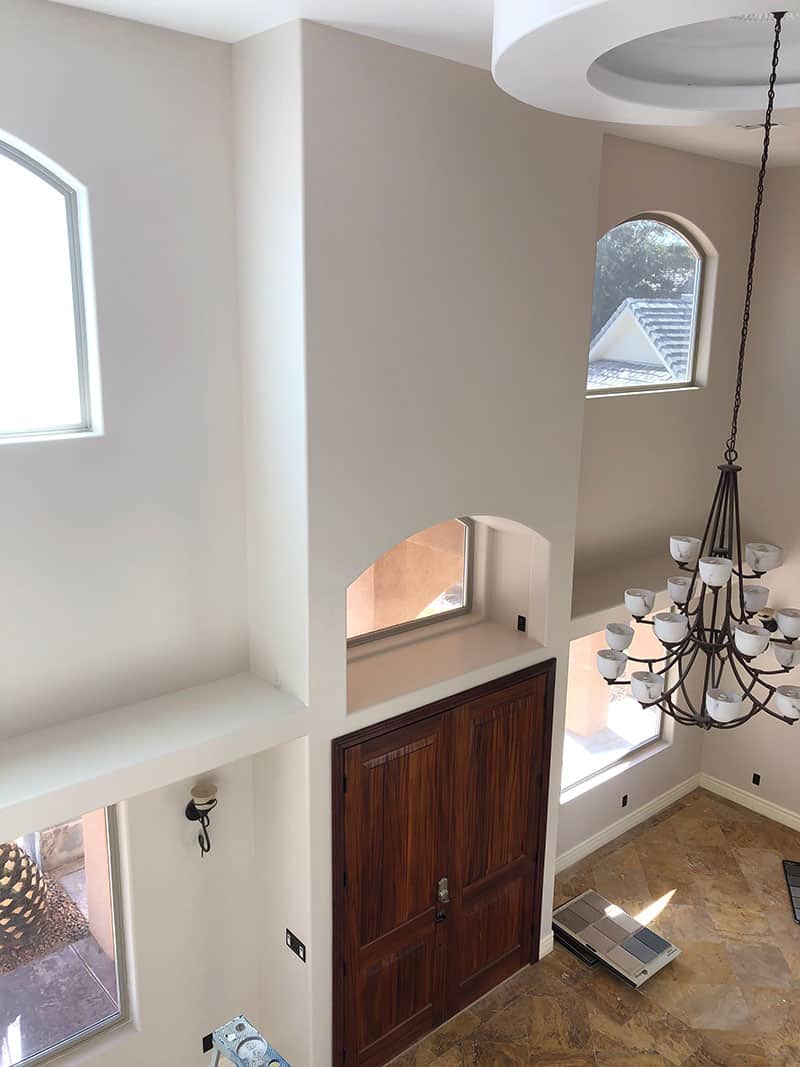 A Few More Things
If you pre-ordered the Sweet Day Subscription box, please check your inbox. Invoices for the remaining balance due will be going out today and tomorrow. They will be shipping soon!
Thanks so much for stopping by to read this A Quilting Life at Home | Part 2 update. The next update will focus on the new sewing room progress. I can't wait to share more! And I'll be back on Wednesday with the next block in the Moda Block Heads 3 sew along. Happy quilting!