Hello friends! Thank you so much for all of the kind comments on yesterday's home update post. We've been working really hard to try and get in by the end of the month, so your kindness was much appreciated! Yesterday I received images from my upcoming book, Labor of Love: Scrappy Quilts from the Heart of Home along with permission to begin sharing them! So today I'll introduce you to six of the quilts, and later this week I'll share the remaining ones! And now…introducing Labor of Love Quilts | Part 1…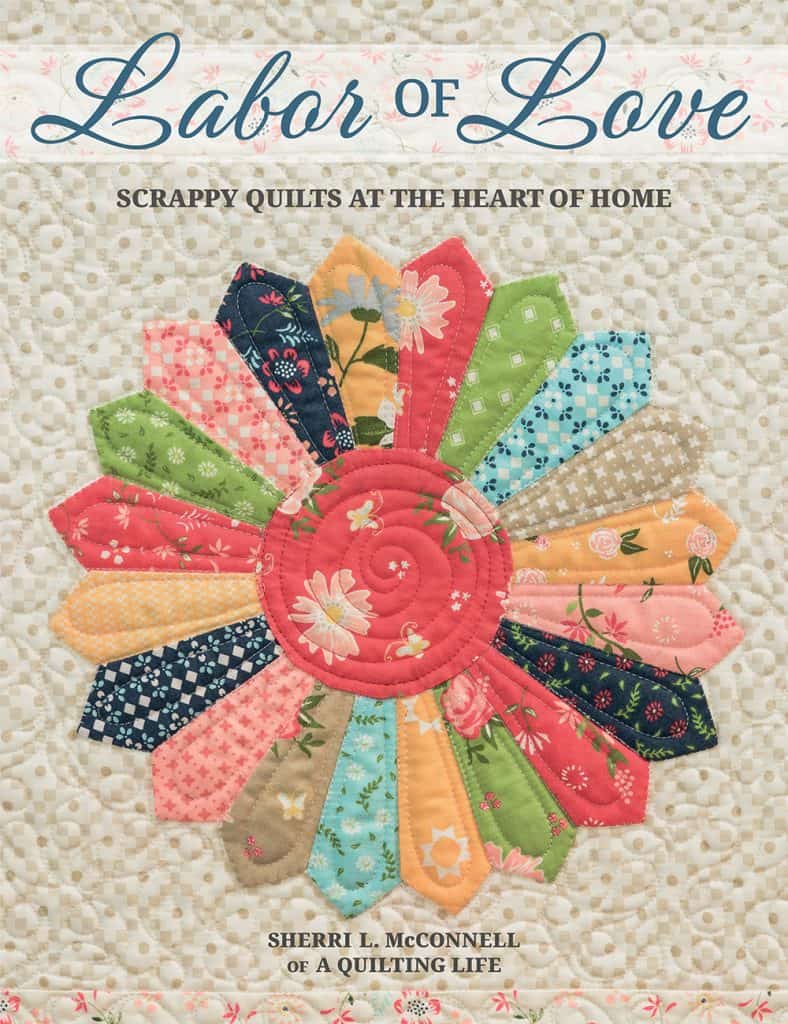 Labor of Love Quilts | Part 1
First, I love every quilt and project in this book, so it was hard to decide which ones to share today. Since I was able to share the cover in December, I decided that the first project I'd share would be the cover project…because it's one of my favorite smaller projects in the book.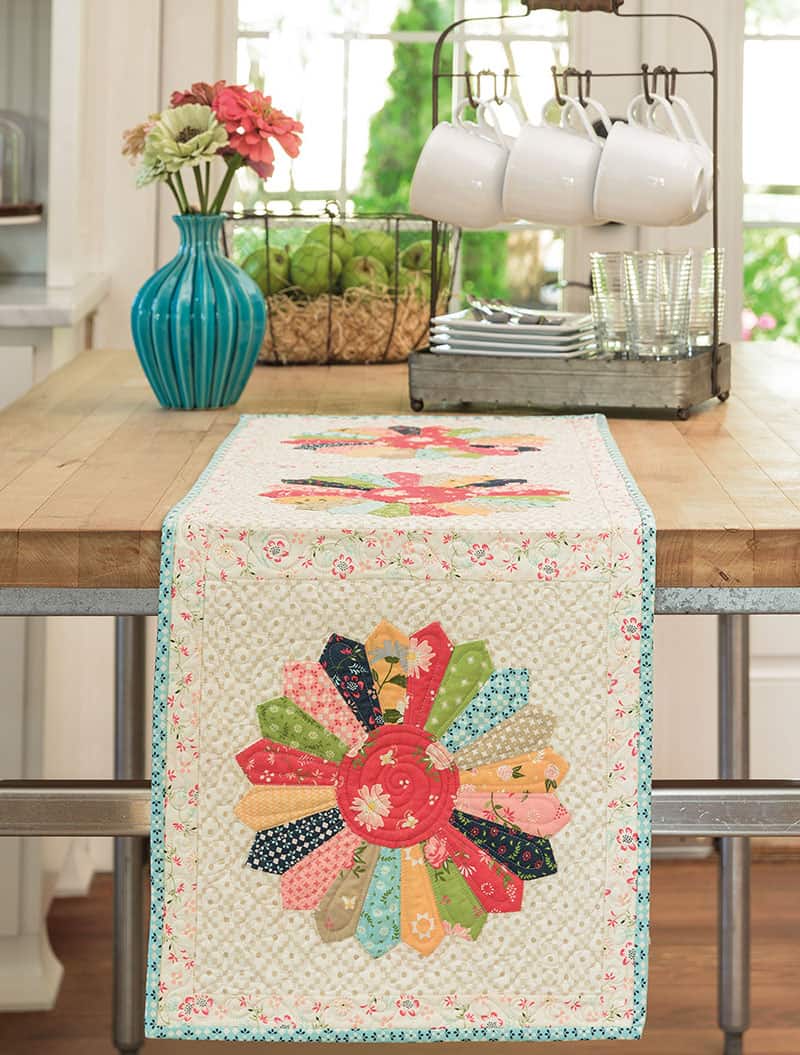 Scrappy Dresdens Runner
The cover image is actually one of the blocks from the Scrappy Dresdens Runner. I absolutely can't wait to get this one back and use it in my home. It features a fun mix of lots of our fabrics and some of my favorite prints for background, border, and binding. My friend Val Krueger did the gorgeous custom quilting on this one, and I couldn't have been happier that it was the cover girl!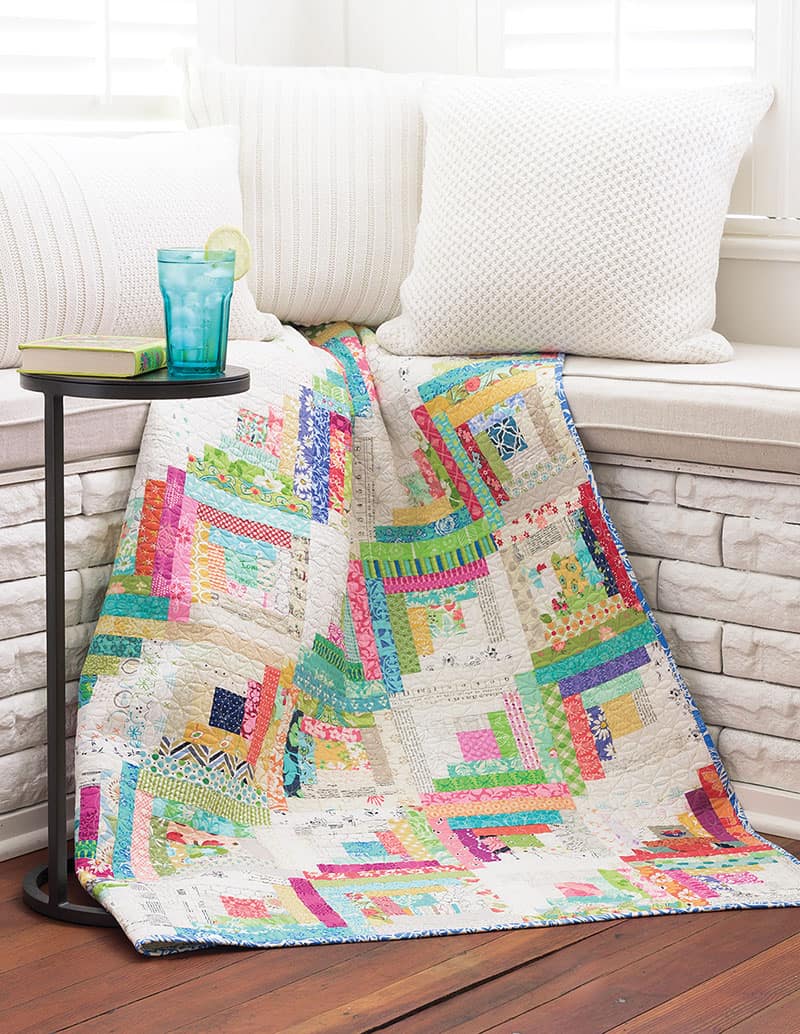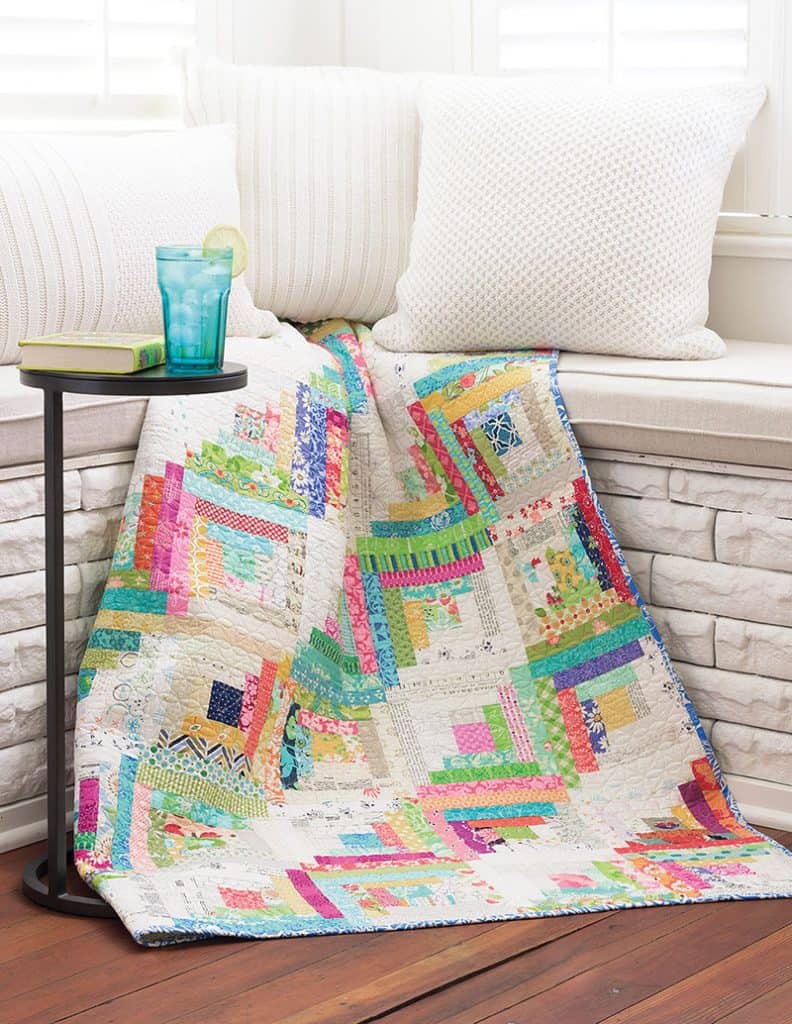 Laguna Quilt
Next is Laguna…I love log cabins, and my Laguna quilt is a scrappy mix of some of my favorite brights from my stash mixed with lots of my favorite low-volume fabrics. My friend Marion Bott did the gorgeous all-over quilting on this one!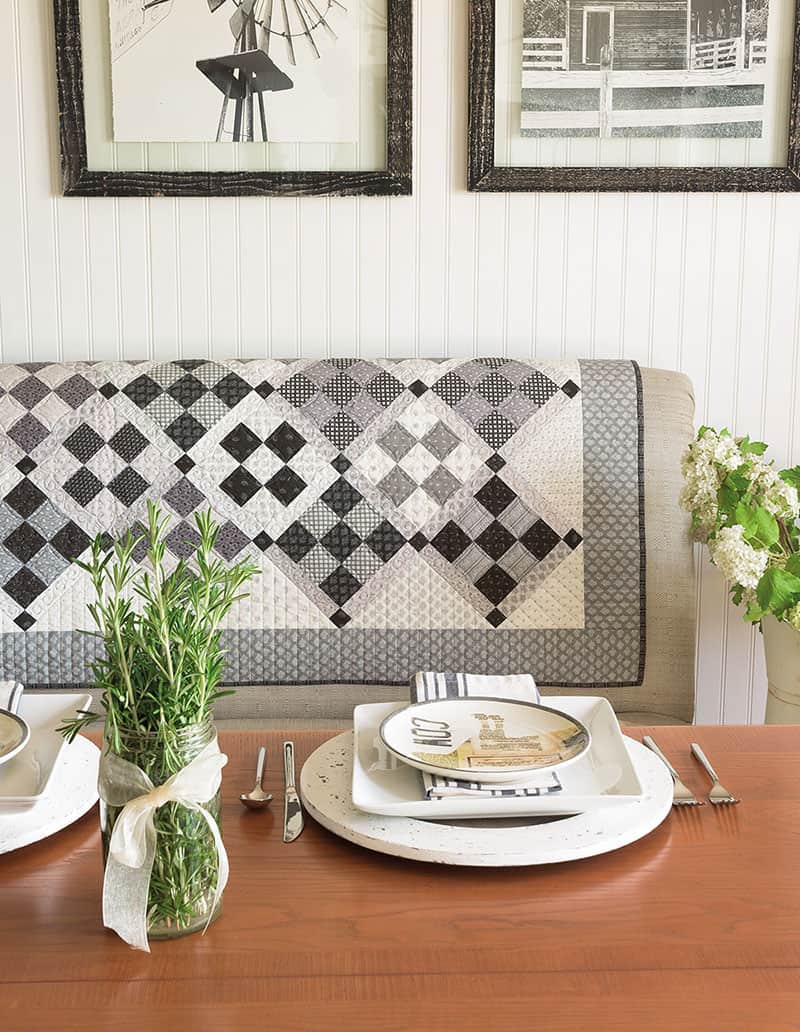 Farmhouse Garden Quilt
Third is Farmhouse Garden. I fell in love with the Farmhouse Gatherings fabric collection by Lisa Bongean of Primitive Gatherings at quilt market last spring. I knew I needed to make a quilt for the book using the collection. Nine-patch blocks are some of my favorites, and I had fun with this whimsical arrangement. My friend Val Krueger did the gorgeous custom quilting on this one as well. I can't wait to show you some close-ups of her work.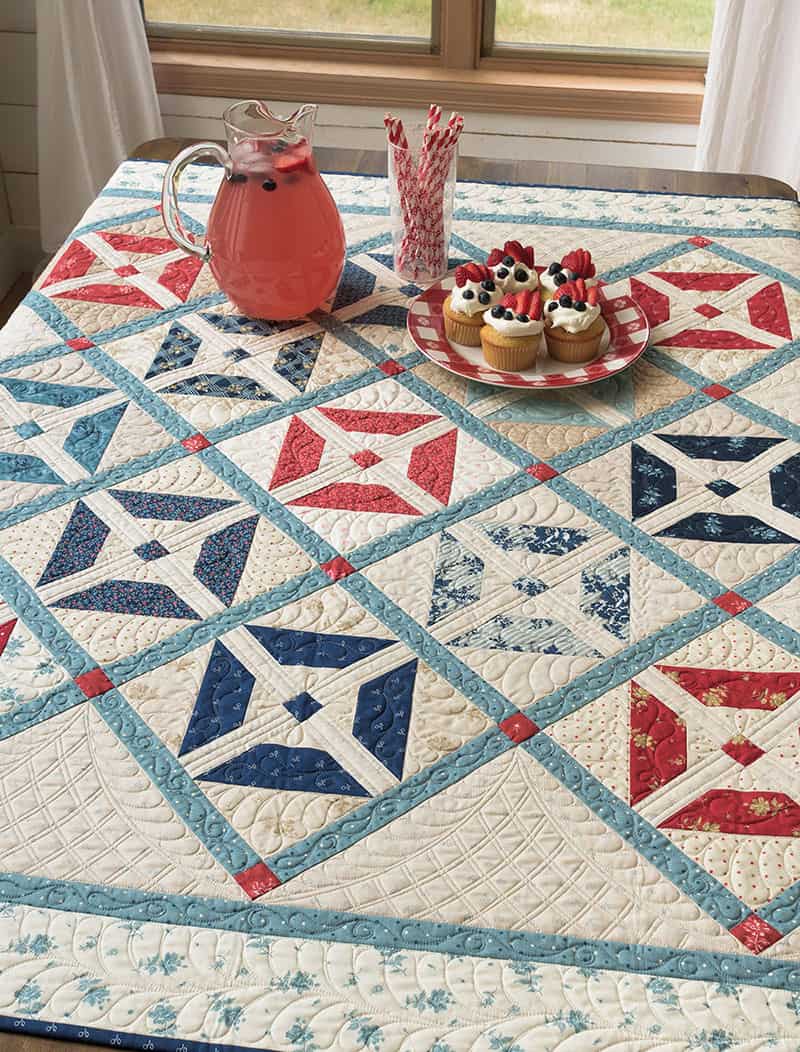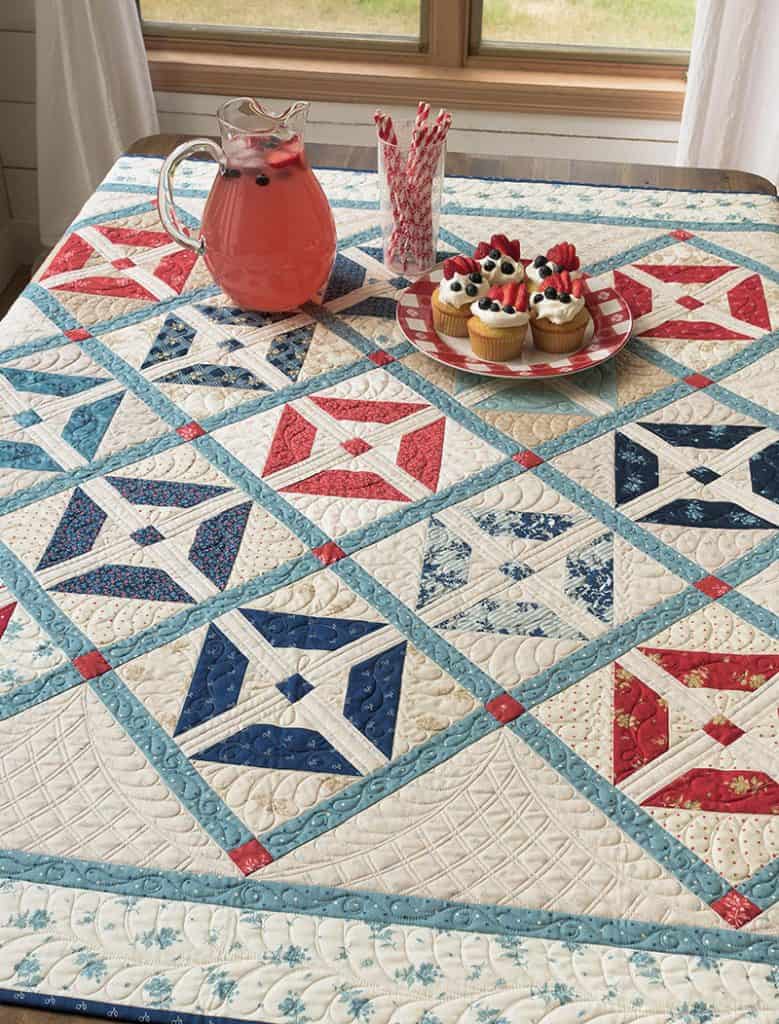 Harmony Quilt
I also love red, cream and blue fabrics and make at least one or two projects each year using the gorgeous fabrics in these colors by Minick & Simpson. And of course I wanted a fun quilt with their fabrics in this book as well. This smaller quilt is perfect for a lap quilt, a wall-hanging, or a table covering! And it was also beautifully custom-quilted by my friend Val Krueger.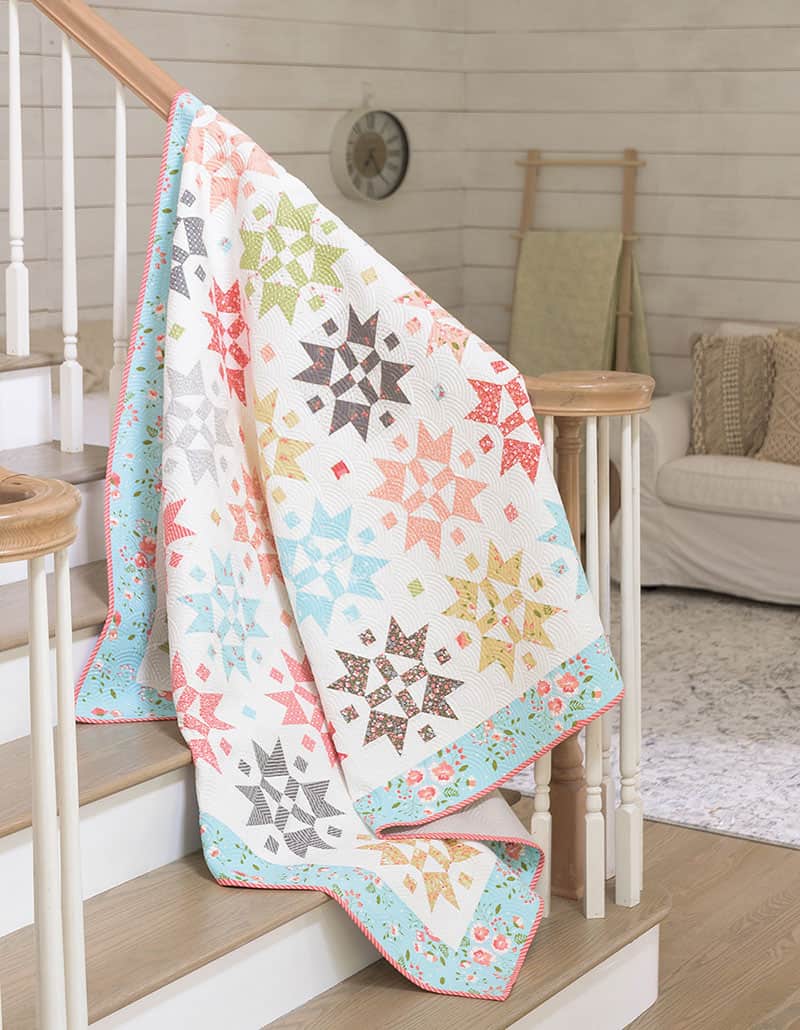 Sunshine Quilt
The Sunshine quilt is pieced with fabrics by my friend Corey Yoder. I had been wanting to make this vintage block for a little while, and her fabrics just seemed to make it sparkle like a ray of sunshine. The gorgeous all-over quilting design was quilted by Marion Bott. My daughter Chelsi actually helped some with the piecing of this quilt which made it extra special!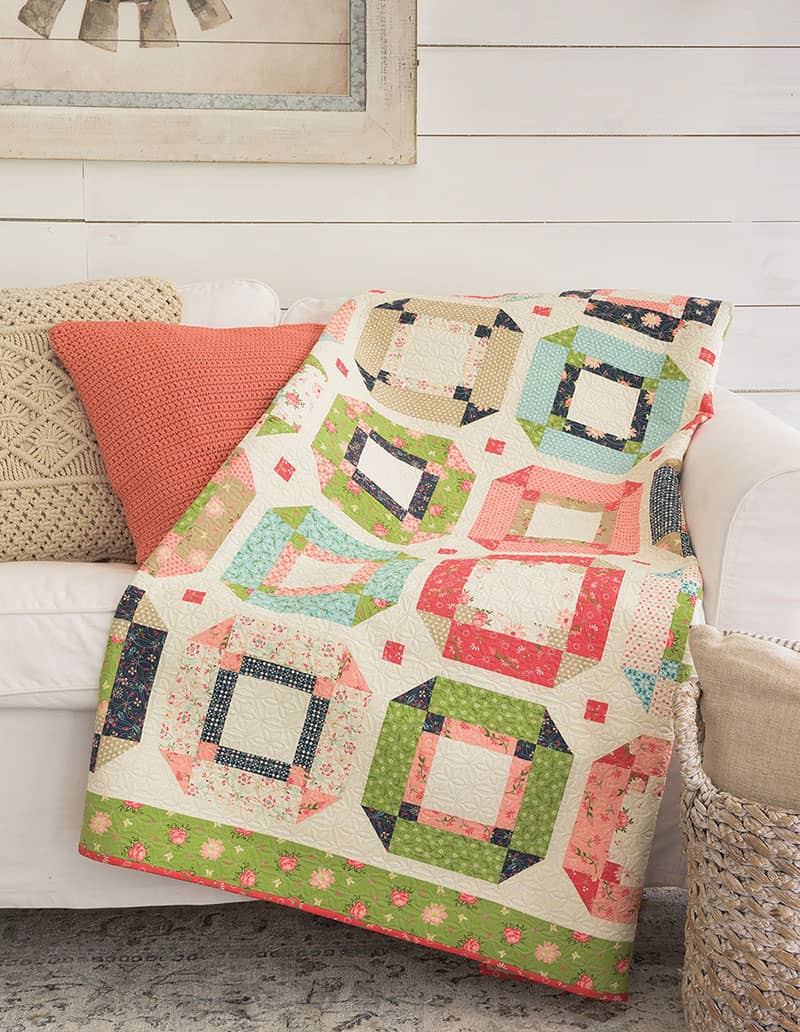 Garden Path Quilt
One more for today…and then as I mentioned, I'll be sharing the remaining six projects later this week. This one is Garden Path, and it's pieced with our Harper's Garden collection. This quilt is a fast and fun, perfect for beginner quilt. Chelsi also helped me with some of the piecing on this quilt. It was quilted in a beautiful all-over quilting design by Marion Bott.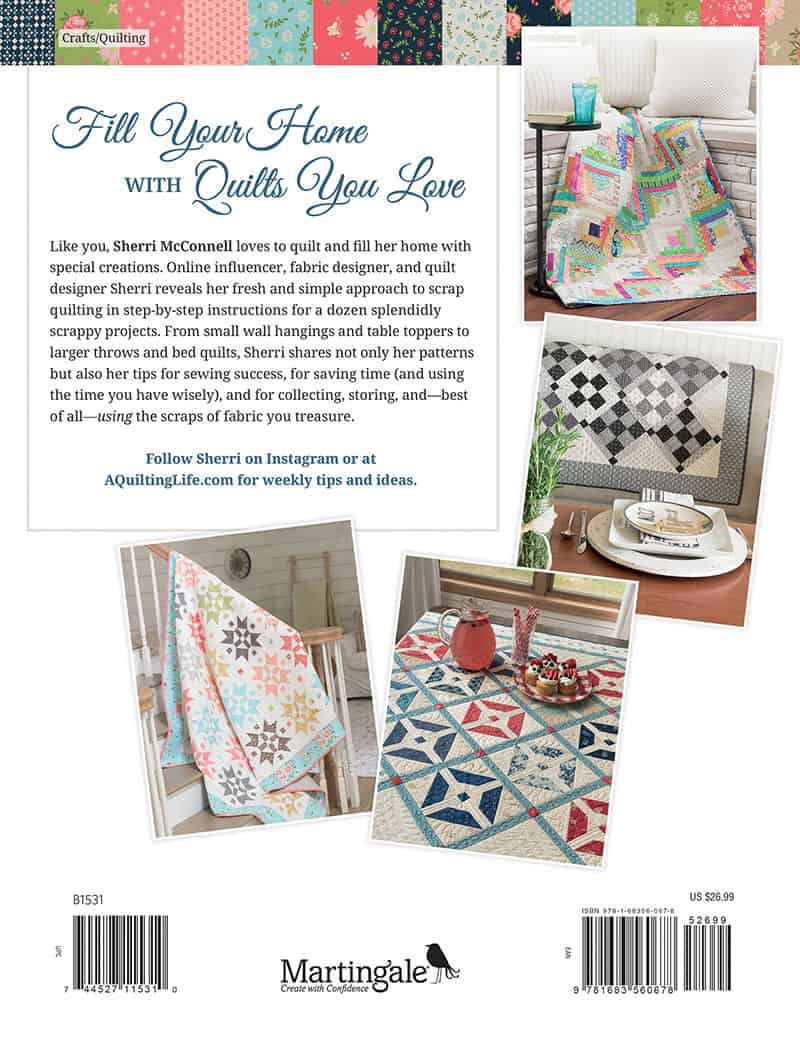 More Quilts + Where to Find Labor of Love Quilts
Finally, I will be sharing the rest of the quilts later this week, but you can pre-order the book now here on Amazon; however, you can also pre-order a signed copy here from my shop. Labor of Love: Scrappy Quilts from the Heart of Home will release May 7, 2020…just a couple of months away. I hope you enjoyed today's preview…can't wait to share the second half of the projects.
Happy quilting, and thanks so much for stopping by!