Hello, friends! Today's post (and video) contains a fun round up of 11 Quilted Wall Hangings to Make. I actually had a special request for this post and video and really enjoyed putting it together. You'll find photos and links to pattern information for all of the wall hangings in today's post. And scroll to the end of the post to watch the video.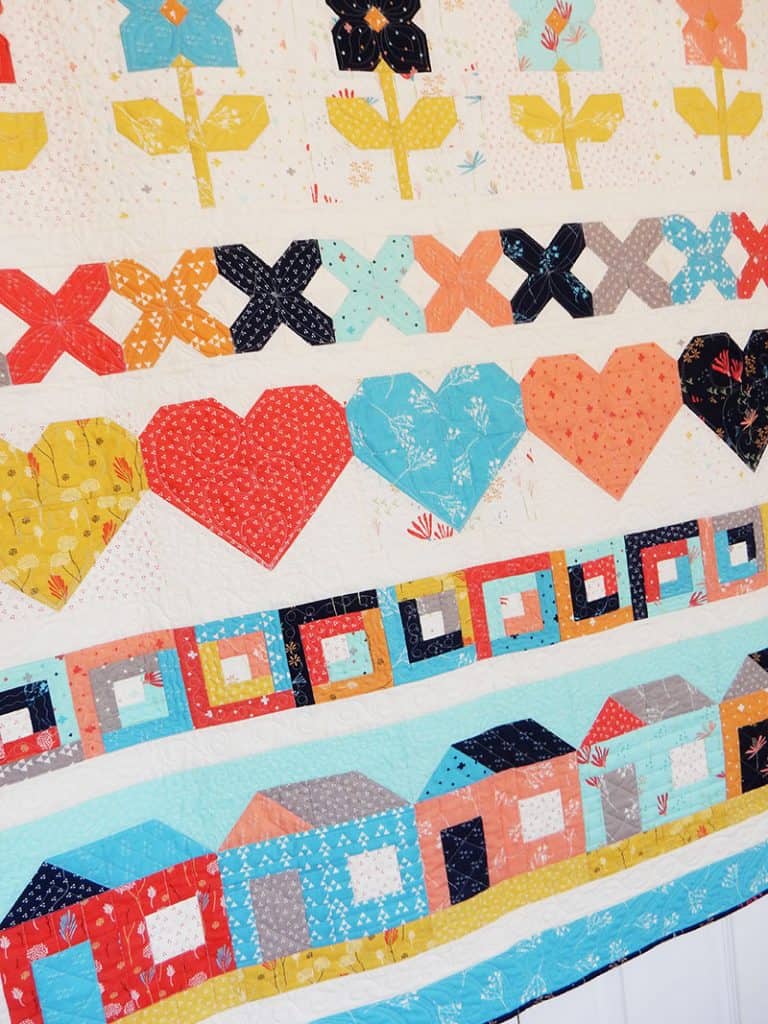 11 Quilted Wall Hangings to Make
Favorite Things
First up is my Favorite Things Wall Hanging pattern. This quilt finishes at 49 ½″ x 60 ½″ and is fat eighth or scraps friendly. My quilt uses our Desert Bloom collection from a few years ago.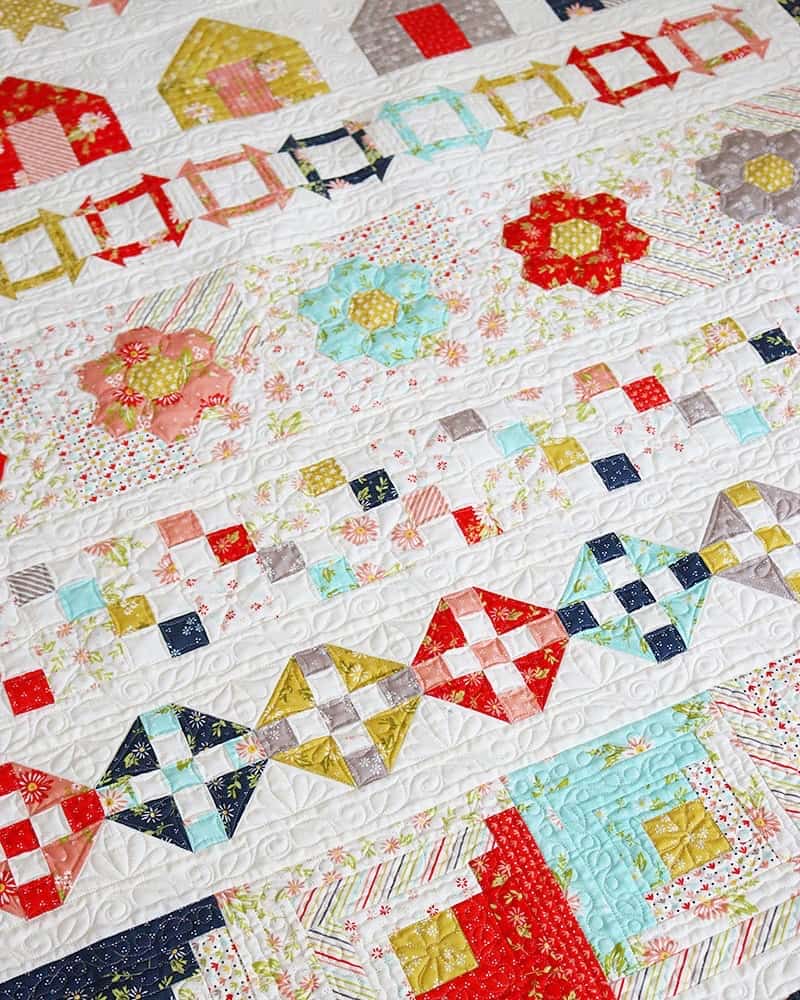 Beach House
Next up: Beach House which finishes at 50 ½″ x 59 ½″ and is also fat eighth friendly. This one is pieced in our current collection in shops: Happy Days (yardage is available, but pre-cuts have not yet shipped. One fun thing about these first two quilts is that the rows the same length and thus are interchangeable. You can mix and match your favorite rows from Favorite Things and Beach House to create a customized quilt.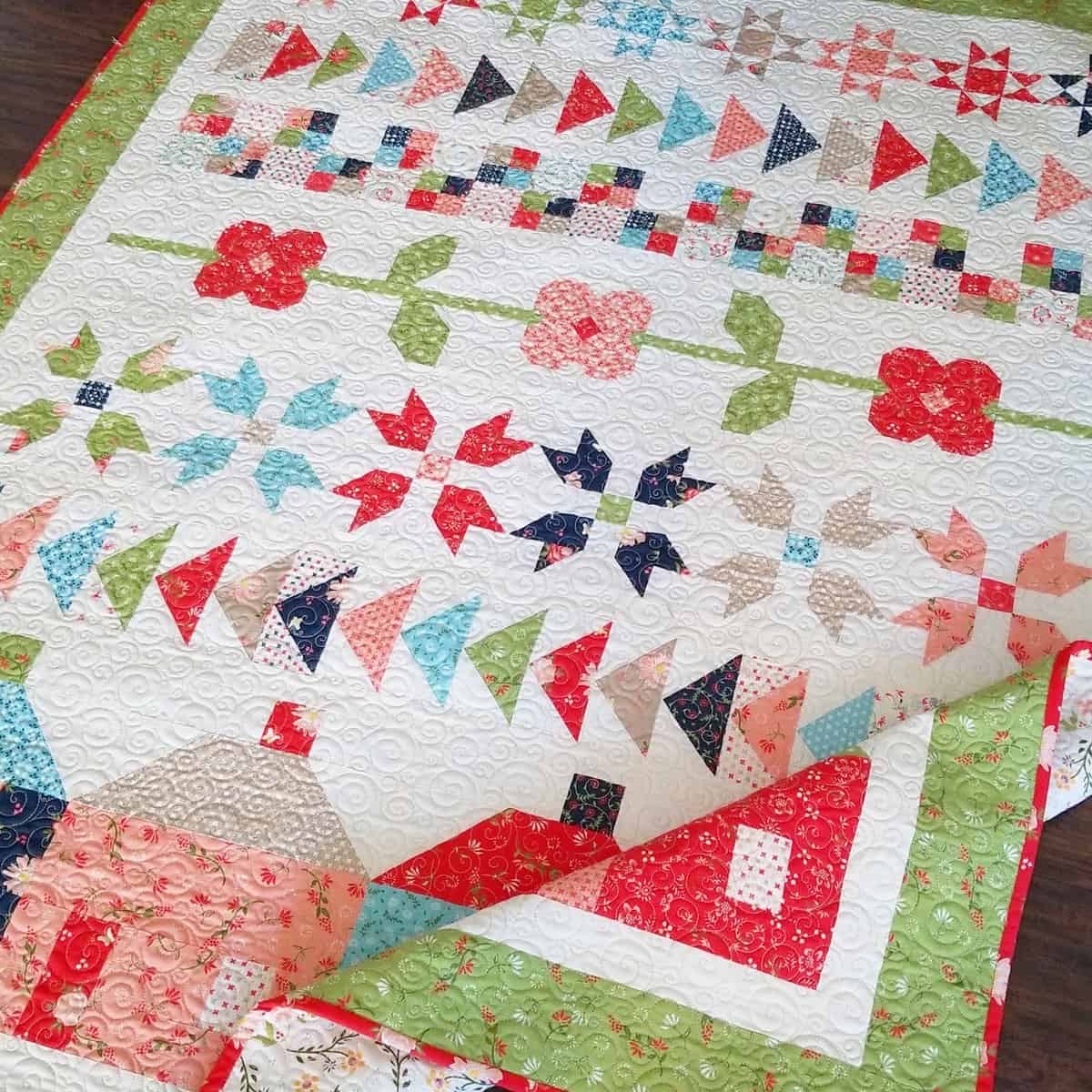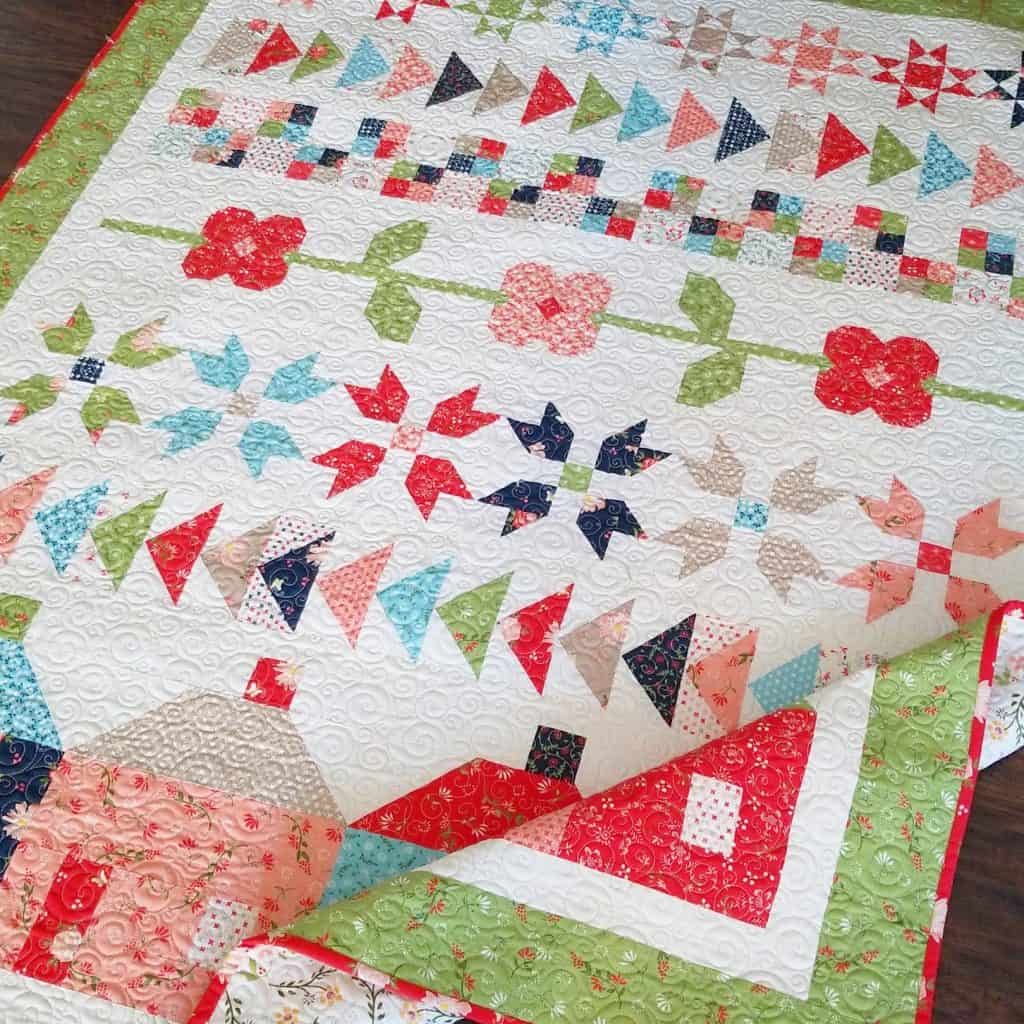 Family Farm
And Family Farm completes the group of row quilts in this round-up. It finishes at 45 ½″ x 60″ and is also fat eighth friendly. It's pictured in our Harper's Garden collection from a couple of years ago.
On a Whim & Harbor
Next are On a Whim and Harbor wall hangings. They are both from books published by Martingale. On a Whim (left) finishes at 48 ½″ x 48 ½″ and is pieced in our Clover Hollow collection and appears in Sunday Best Quilts, a book I co-authored with Corey Yoder. Harbor finishes at 39 ½″ x 49 ½″ and appears in the Moda All-Stars Mix it Up book and is pieced using scraps from a few different collections, primarily from our Walkabout group.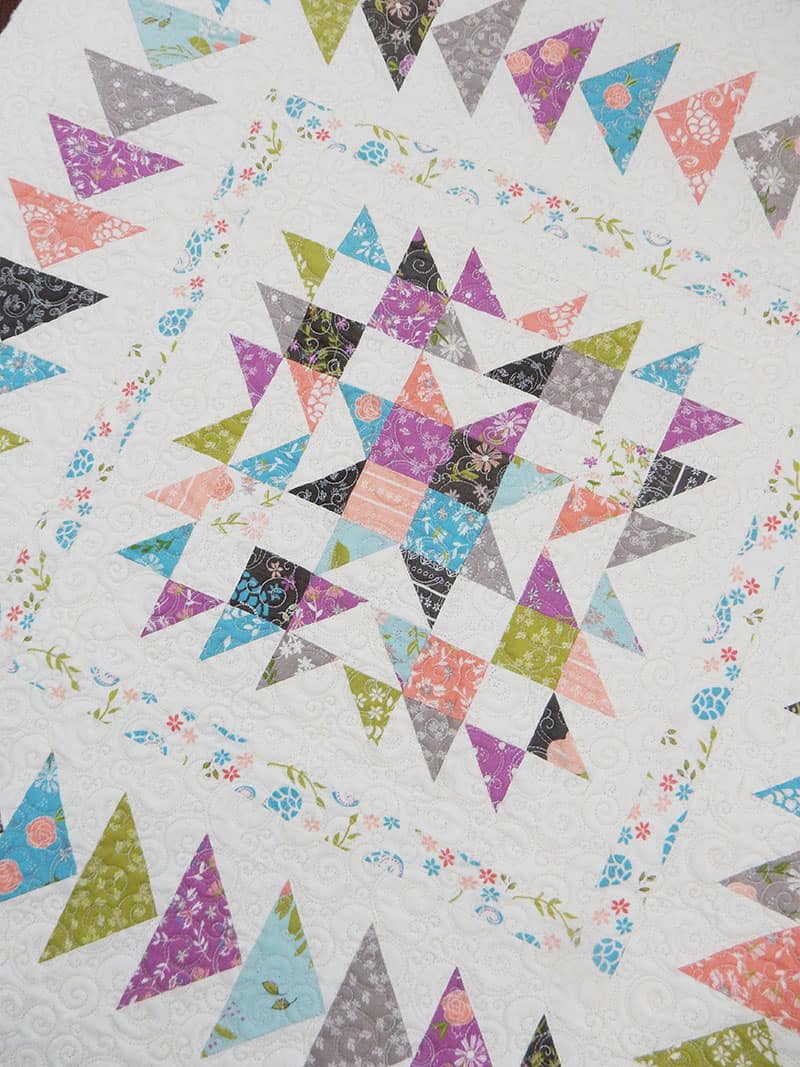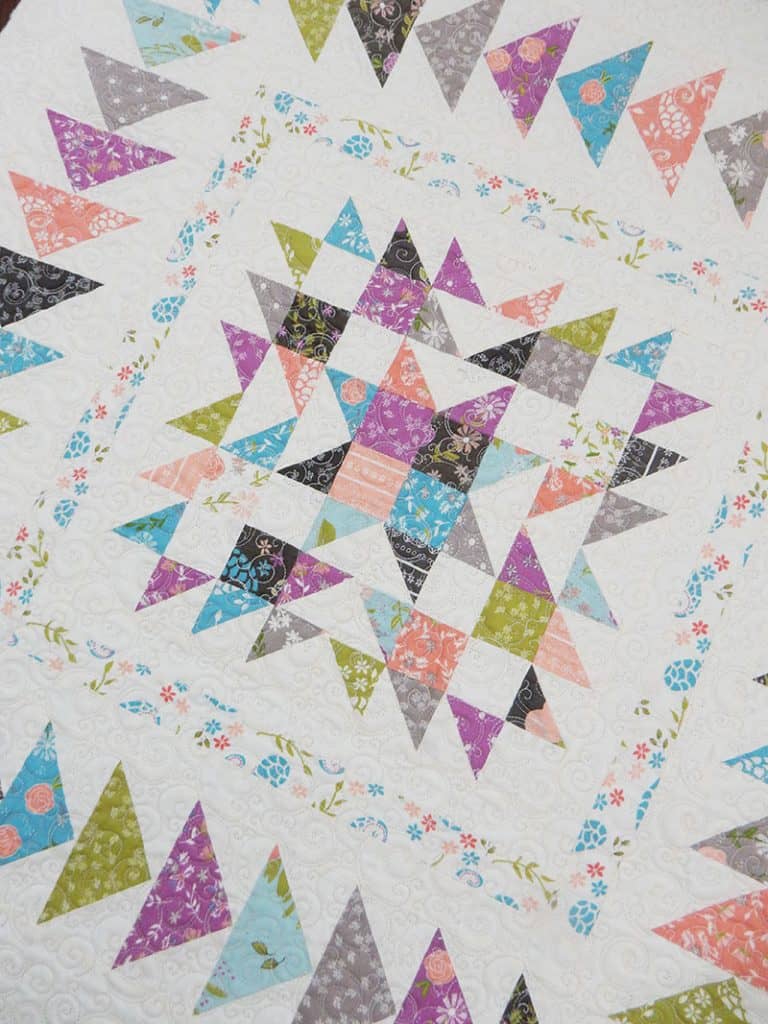 Gelato Remix
Sixth on the list is Gelato Remix is a fun wall hanging version of my Gelato medallion quilt. It finishes at 30 ½″ x 30 ½″ and uses small bits of fabrics and scraps. Gelato Remix is pieced using our Balboa collection from last year.
Homebody & Home for Christmas
Homebody & Home for Christmas are two wall hangings that I've pieced and given a seasonal look. But they would both be equally cute in other seasonal fabrics or in your favorite collection for hanging on the wall all year round. Homebody finishes at 33 ½″ x 33 ½″ while Home for Christmas finishes at 27″ x 29″.
Happy Days & Be My Neighbor Mini
My Happy Days and Be My Neighbor Mini are two more of my favorite wall hangings. Happy Days displays our Creekside fabrics and finishes at 32 ½″ x 32 ½″. And Be My Neighbor Mini uses Clover Hollow fabrics and finishes at 27 ½″ x 27 ½″ (find the full-size Be My Neighbor quilt pattern here).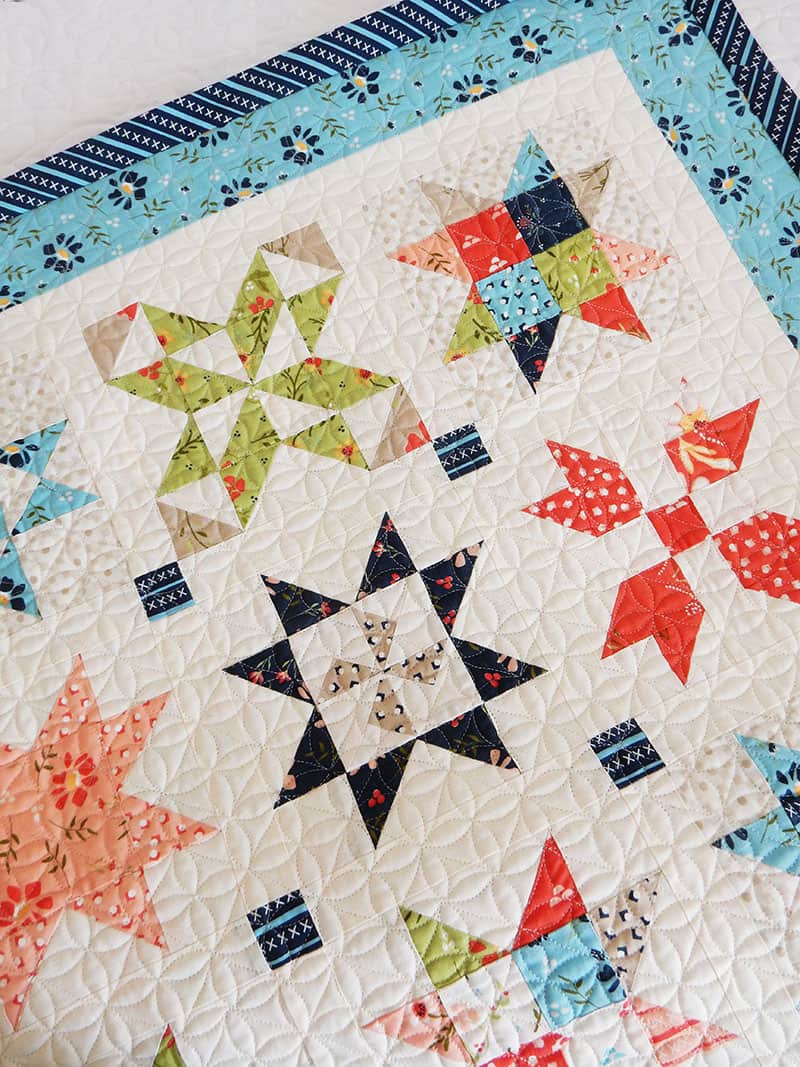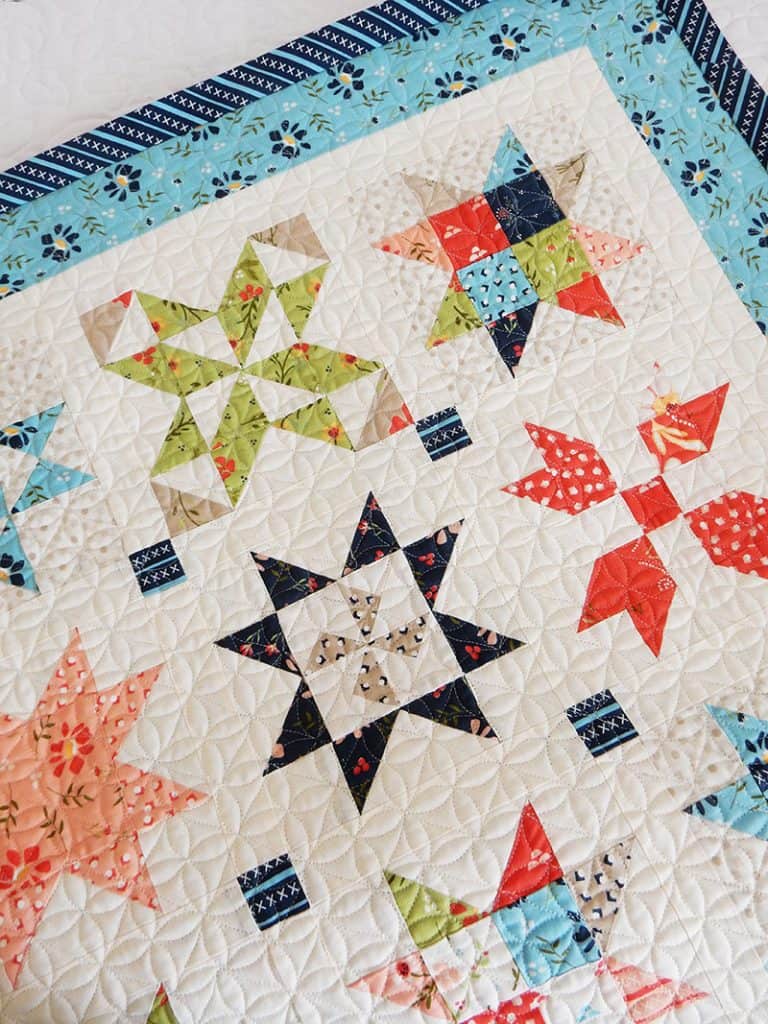 Garden Stars Sampler Wall Hanging
The final quilt is my Garden Stars Sampler Wall Hanging. This one appears as a bonus pattern in the Garden Stars Sampler Quilt pattern. It finishes at 19 ½″ x 26 ½″ and uses our Walkabout collection.
Quilted Wall Hangings Video
Finally, to see the quilts in more detail, watch the video above, or go here to watch it on my YouTube channel.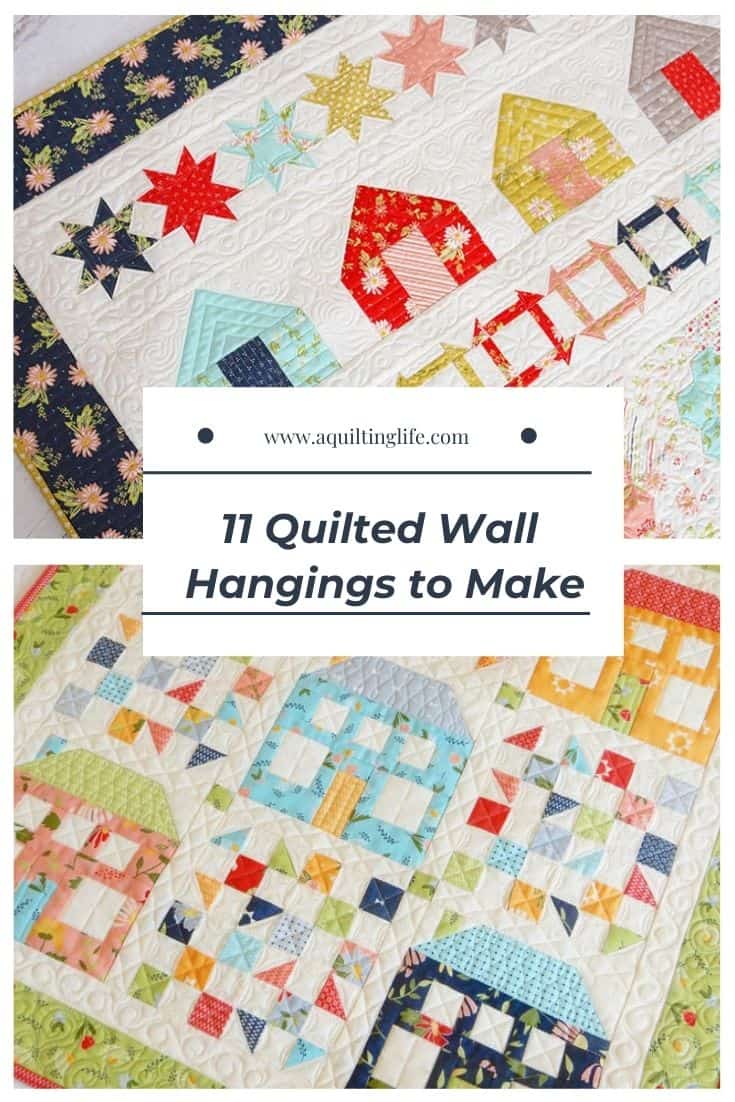 I hope you enjoyed this round up of my favorite Quilted Wall Hangings. Happy quilting, and thanks so much for stopping by!