Hello, friends, and happy Friday! Today I'm sharing my version of the Sewcialites Quilt Block 36. This is the final block in the Sewcialites quilt; however, the sew along will continue for a couple more weeks with setting, backing and finishing details. All of my blocks are finished up, and I'm so looking forward to setting these together!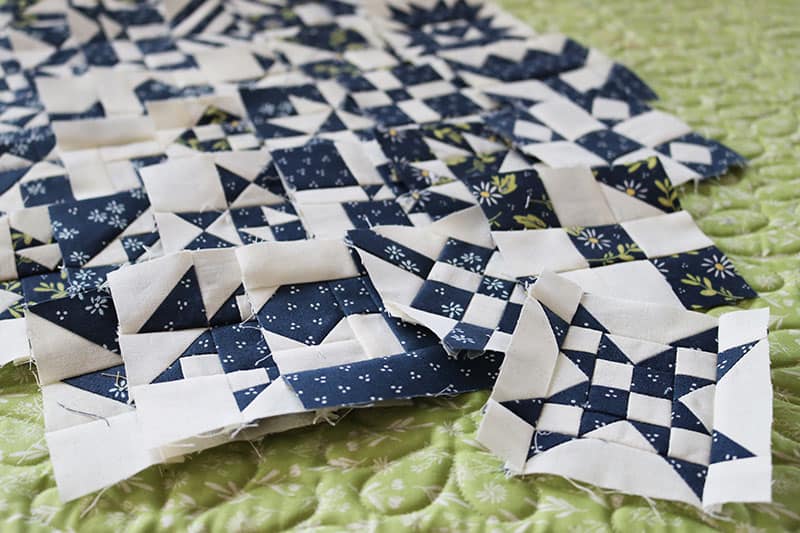 Sewcialites Quilt Block 36
Sewcialites Quilt Block 36 is called Kindness and was designed by Corey Yoder. And it's just adorable. I really enjoyed making this one–as I did all of the fun blocks in this quilt. I also loved that I was able to use a couple of tools to make the assembly of this week's block go together quickly and easily (with accuracy). I'm making the 3″ finished blocks and used this Bloc Loc Flying Geese Ruler for the flying geese units. I also used the Mini Simple Folded Corners Ruler to add the navy squares to the outer rectangles.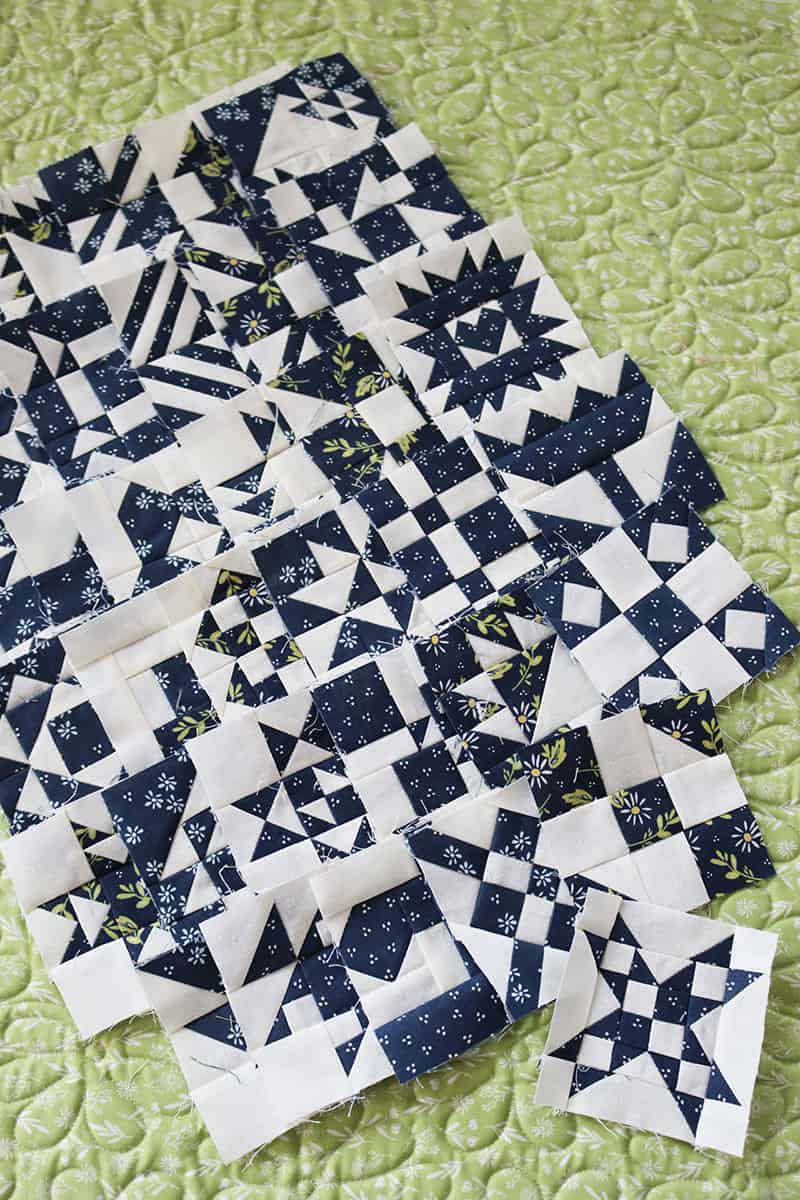 More Sewcialites Sew Along Information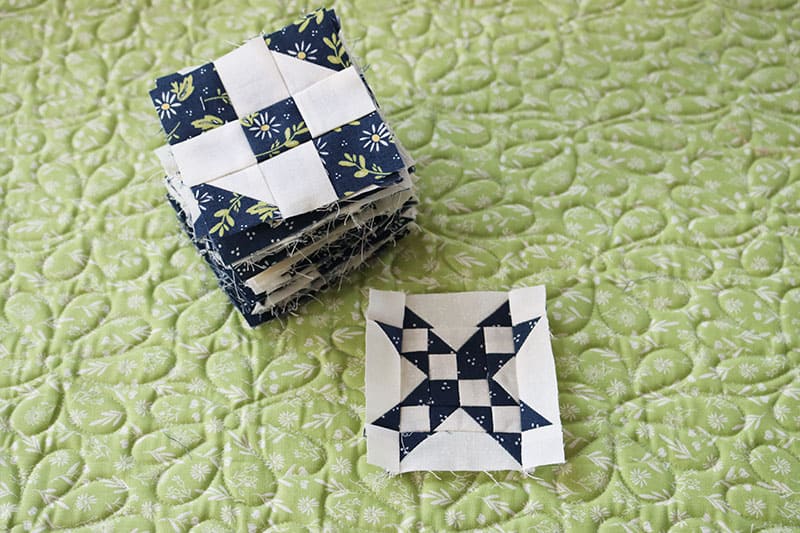 I can't wait to share the full layout of my blocks next week. I'm using the Fat Quarter Shop layout with a slight adjustment.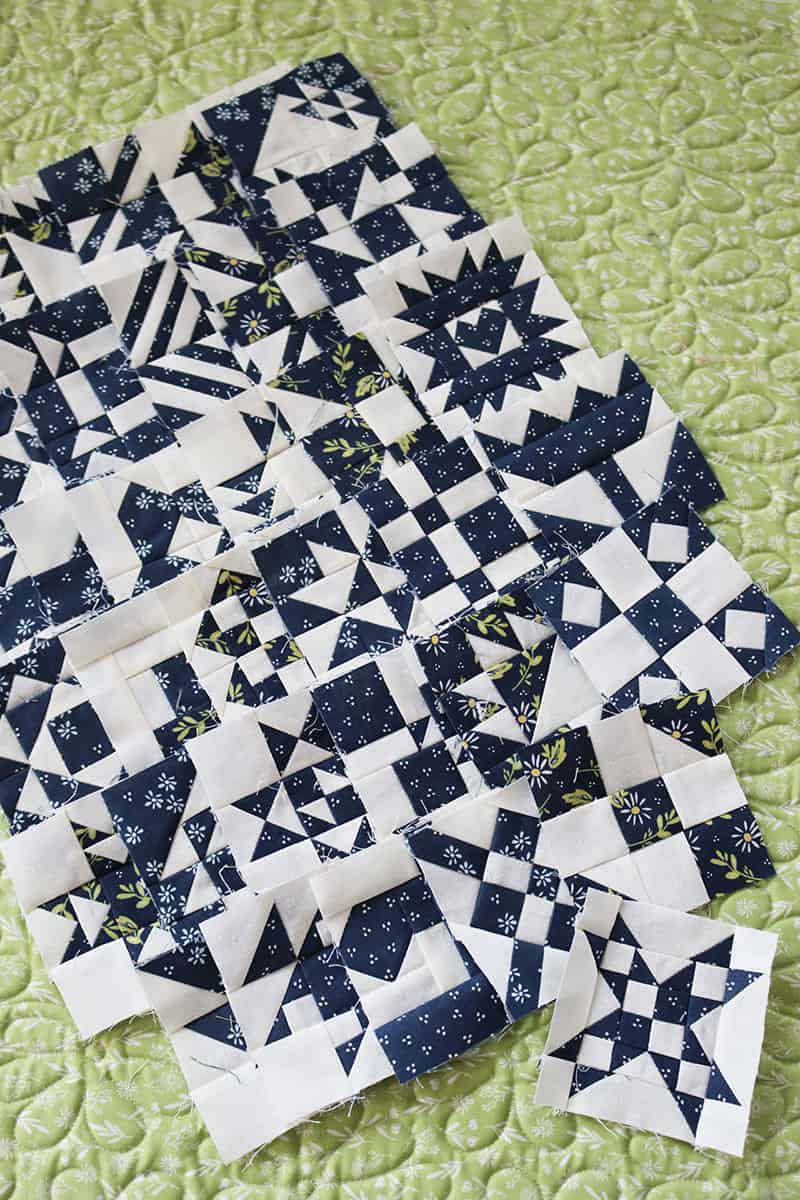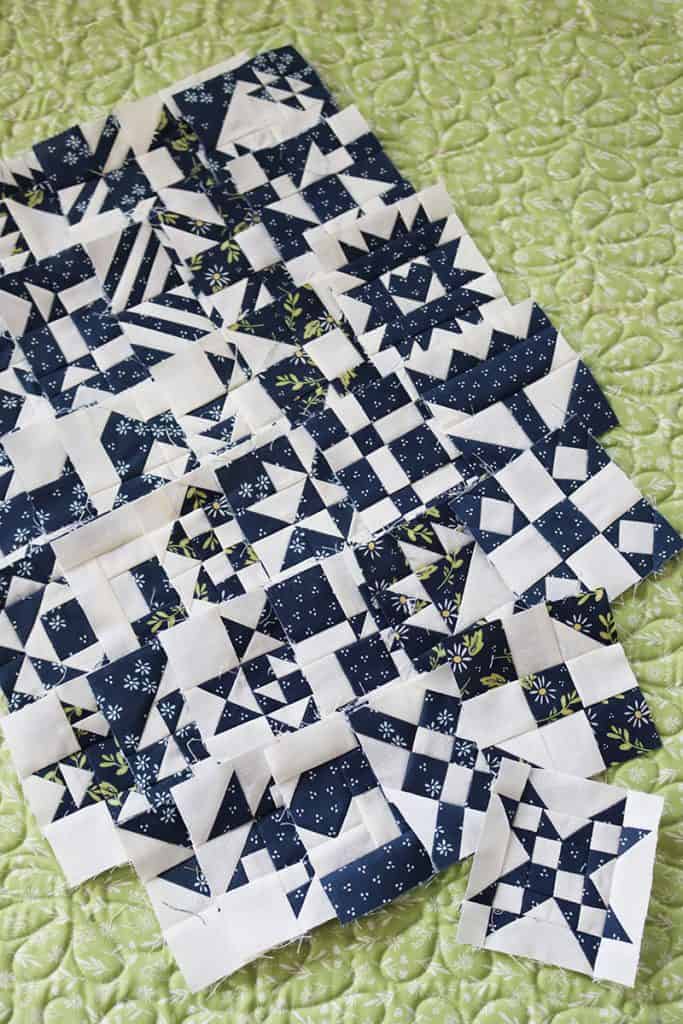 Happy quilting, and thanks so much for stopping by!