Hello, friends! Today I'm sharing 10 Tips for Choosing Fabric for a Quilt. I originally posted about this topic back in 2015 and get frequent questions and requests for suggestions and help. So, using my original post as a starting point I've added in several more ideas that I've come up with over the past few years. I hope you'll enjoy these thoughts and take away some ideas that will help you curate fabric selections for heirloom quilts and projects for yourself, your family, and friends.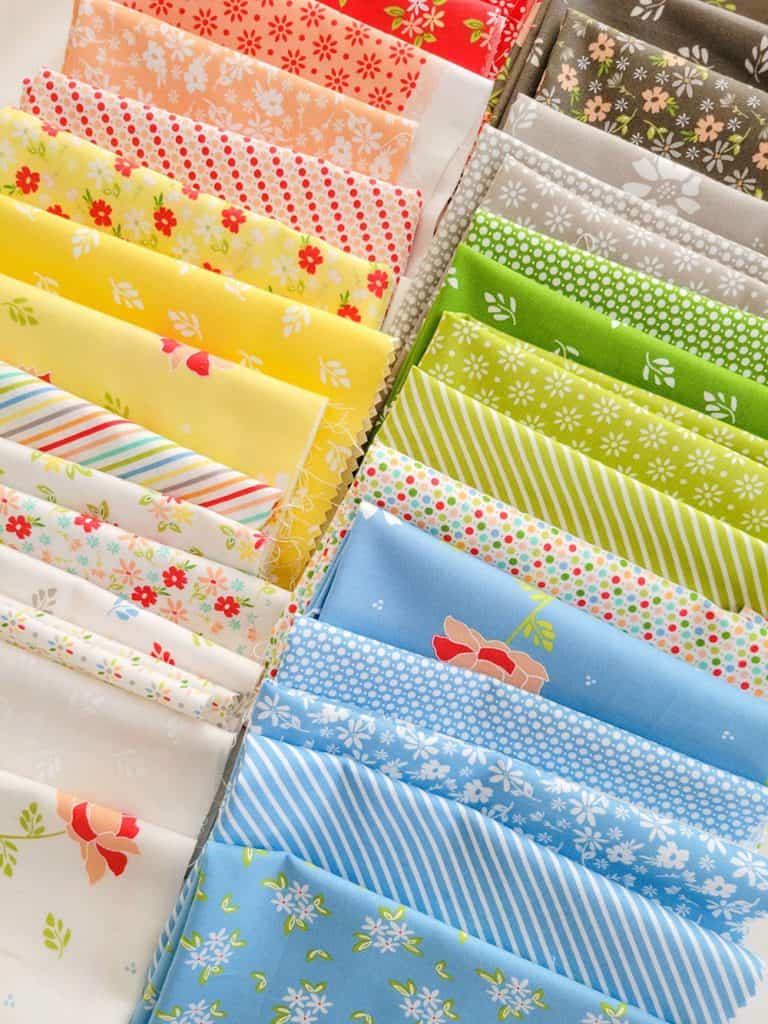 10 Tips for Choosing Fabric for a Quilt
As a new quilter, I always felt like fabric selection was some kind of a mystical art that I wasn't yet quite accomplished in. Thankfully pre-cut bundles of designer-curated fabric collections were widely available at about the time I began quilting in earnest. And even after sewing hundreds and hundreds of quilts with fabrics by a variety of designers I'm still learning more and finding more fabric combinations that I love.
As a quilting instructor, I've also noticed that feeling inadequate with quilt fabric selection is a common "ailment." I believe anyone can learn to choose fabrics they love that will complement their quilt pattern choices–practice does make perfect. I hope these ten ideas will give you some inspiration as you navigate the wonderful world of fabrics and quilting.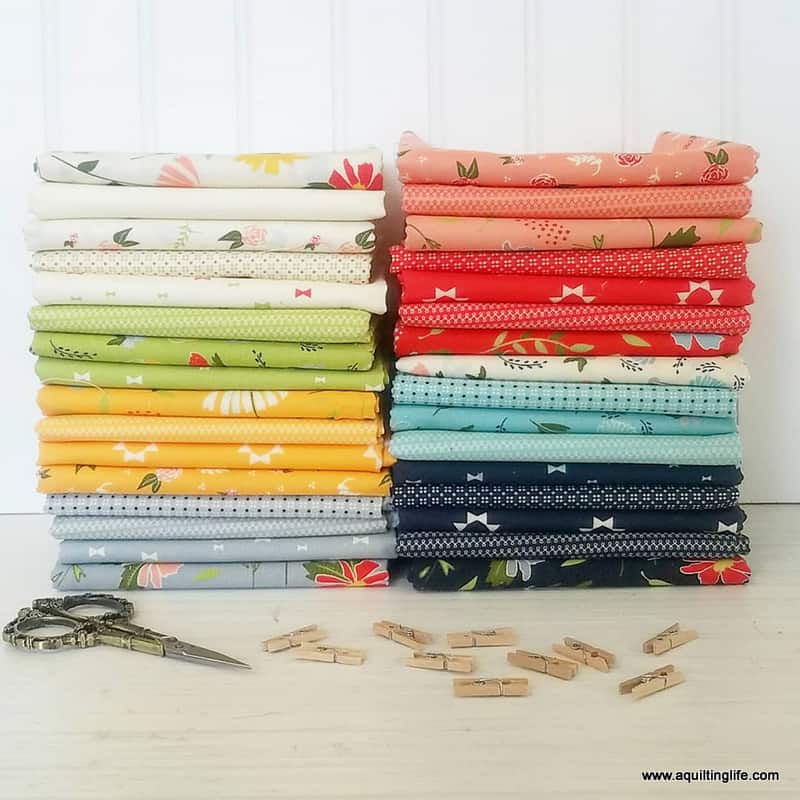 1. Use a Curated Bundle or Pre-cut
Using a curated bundle of fabrics, whether created by the fabric designer or a shop owner or fellow quilter is one way to get a start on choosing fabrics for a quilt. If you love a bundle or combination of fabrics, then half of the work is done. You'll need to find a great background and decide on borders and binding, but the bulk of the selections have already been made. I'm grateful for pre-cut bundles and the time they save.
2. Start with One Collection: The 80/20 Rule
I first heard about this idea from Joanna Figueroa who taught that if you begin with one collection or curated bundle you should use that for 80% of the fabrics in your quilt. By adding 20% from other fabric collections or groups you can add even more variety and interest to your quilt. Curated collections often benefit from the addition of a little bit of contrast from other fabrics.
3. Use a Specific Color Scheme or Theme
Using a specific color scheme or theme is another way to make the process of choosing fabrics for a quilt easy. Red and white quilts, blue and cream quilts, and Christmas and other holiday themed quilts are just a few examples of how to go about this. You could also choose to make quilts entirely from one color palette along with a background, for example using a variety of shades of blues in your quilt.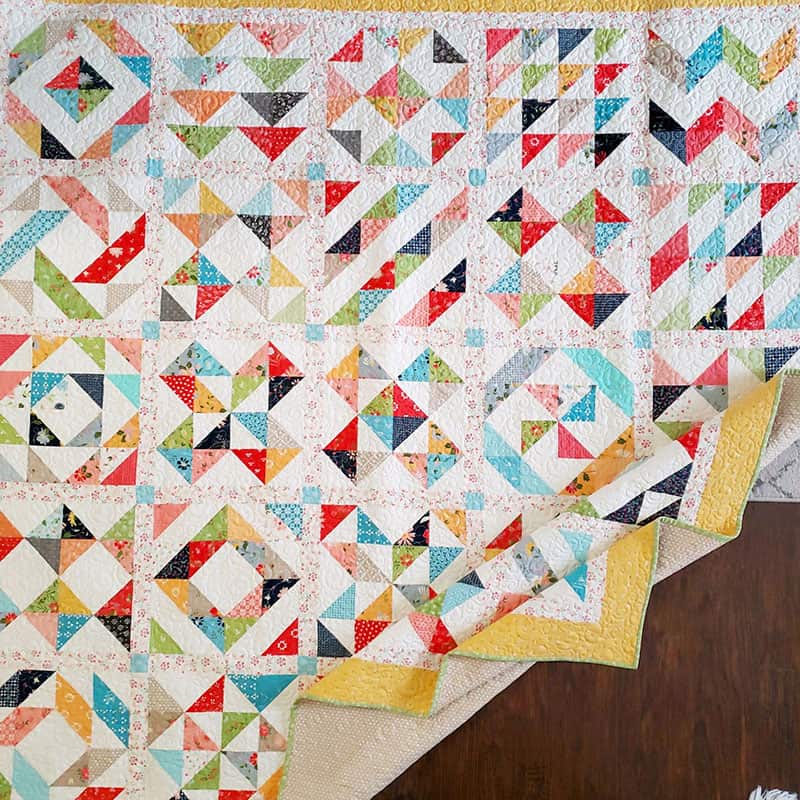 4. Use a Variety of Collections from One Designer
Many designers have collections that work together–or at least have portions of collections that work well enough together to create a scrap quilt effect. Using a variety of collections from one designer can allow more experimentation while still staying in the comfort zone of a curated bundle. Additionally, collections by different designers often work beautifully together. When I notice collections by different designers that work together, I try to make note of them to my readers.
5. Use Scrappy, Low-Volume, or Dark Backgrounds
I love using scrappy and low-volume background prints to create more interest in my quilts. But using these fabrics for backgrounds can also make it easier for the medium and dark prints to work together. Using a darker background like a tan or charcoal can also achieve this effect. You may love your fabric pull even more when paired with a more inspiring background.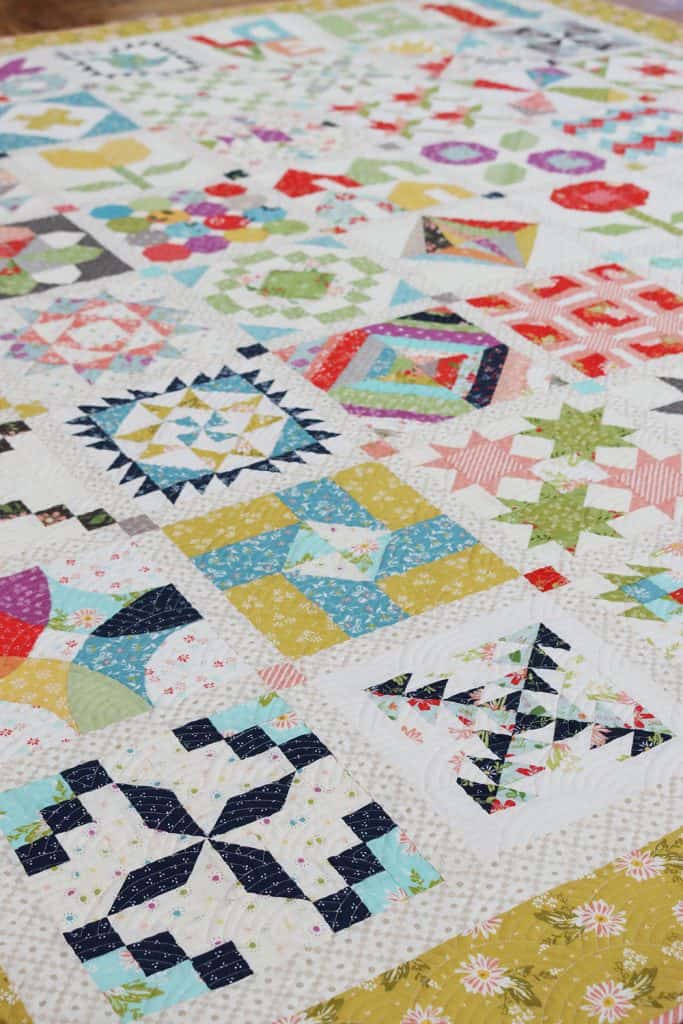 6. Know the Power of Borders and Bindings
Border and binding choices can put the finishing touches on your quilt. I've had several quilts that I felt were a bit lackluster until the border and binding added those final frames and finishing touches. Often the colors of your border and binding fabrics will cause the fabrics that are those colors to stand out more in your quilt.
7. Create Contrast with Color, Scale and Design
Make sure to include fabrics that not only coordinate with each other but also have a good amount of contrast when creating your own fabric pull. You wouldn't want all of the fabrics in your quilt to all be the identical shade. Consider contrast in scale and design as well as color: I love to use a large floral in combination with smaller florals, stripes, dots, plaids, and other geometric designs.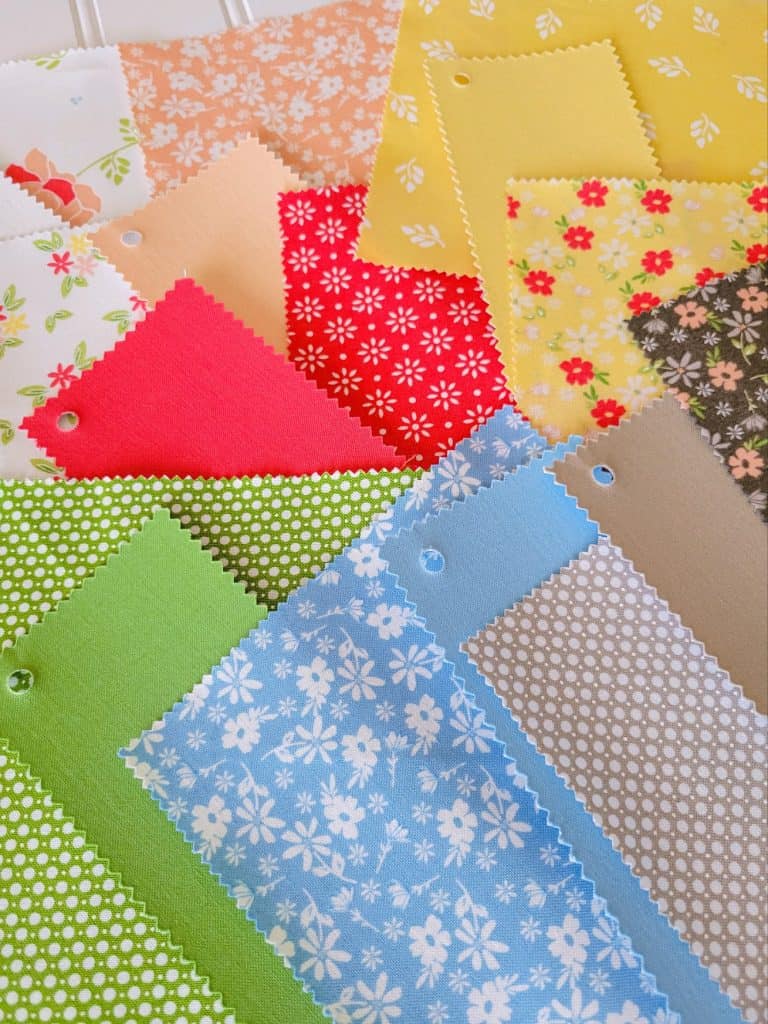 8. Add Solids
Adding a solid or a few solids into your mix of fabrics for a quilt can also add a lot of depth and beauty to the design. Many designers post lists of solids that work well with their fabric collections. Another idea is to begin with a group of solid fabrics you love and find prints that work well with those solids.
9. Use a Camera
Taking a photo of a fabric pull for a quilt is one of my favorite fabric selection tips. Sometimes we fail to see fabrics that might not really "fit" with the rest of the group after we've been looking at a group for an amount of time. I stand back at least 5-6 feet from my fabric pull and take a few photos with my phone. Then I can go over the photos to see if anything stands out.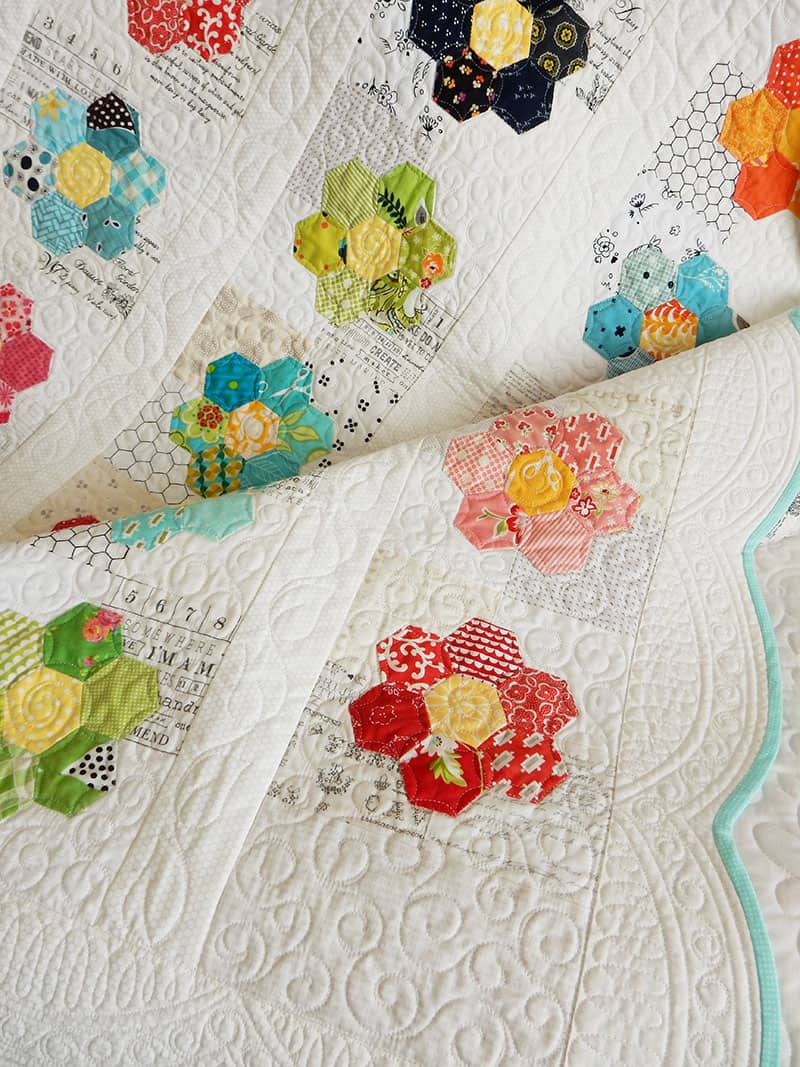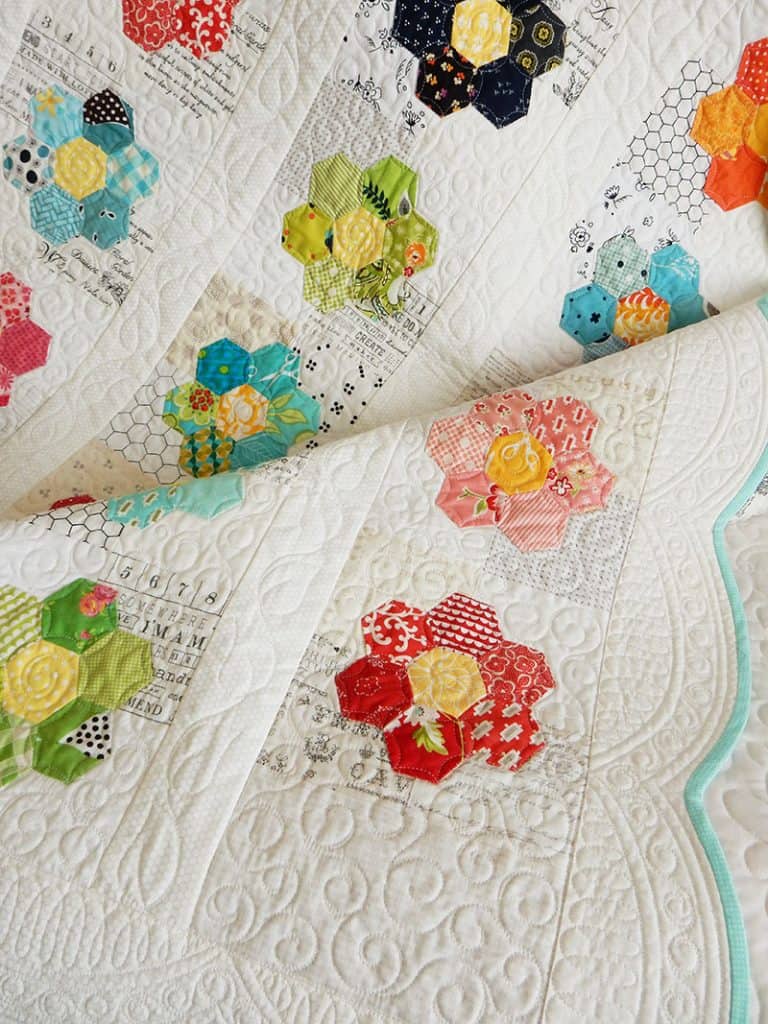 10. Keep an Inspiration File
There are many ways to make note of quilts that inspire you: Create a Pinterest board of quilt inspiration dedicated to fabrics; peruse quilt books and magazines making note of quilts where the fabric just "speaks" to you. And of course, utilize the saved photo feature on Instagram to save even more quilt fabrics that you love.
I hope that these 10 Tips for Choosing Fabric for a Quilt will be of great help to you as you search not only for the perfect patterns but also for the perfect fabrics for creating quilts you love.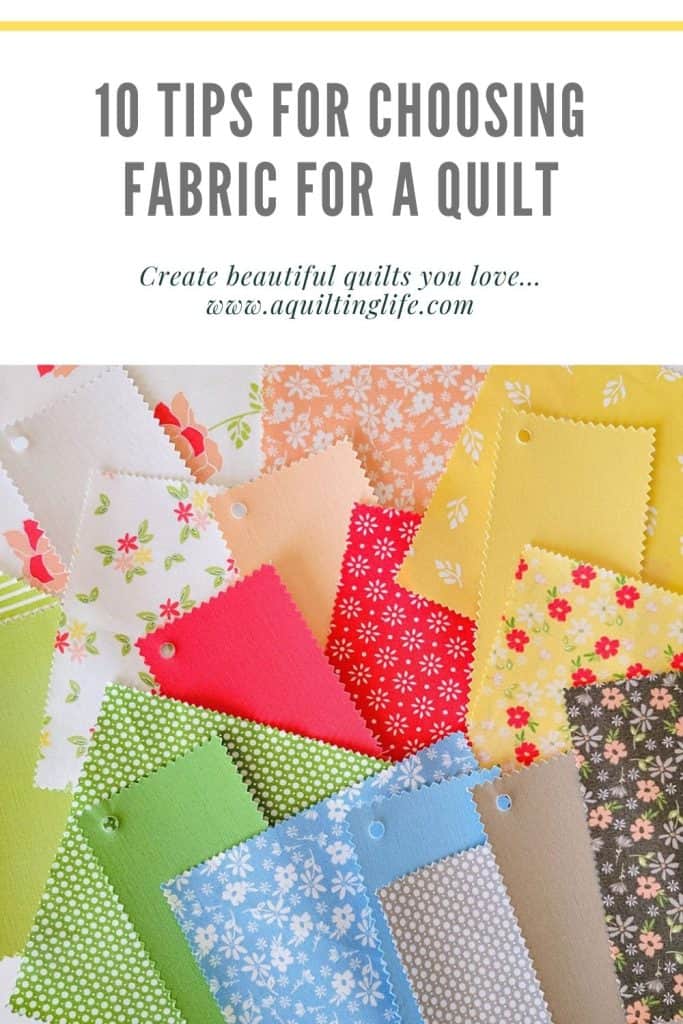 Happy quilting!