Hello, friends, and happy Moda Blockheads Wednesday! Today I'm sharing the Moda Blockheads 4 Block 4 along with a fun bonus block from last week. I hope you're enjoying sewing along, and if you haven't started yet, there is still plenty of time to join in.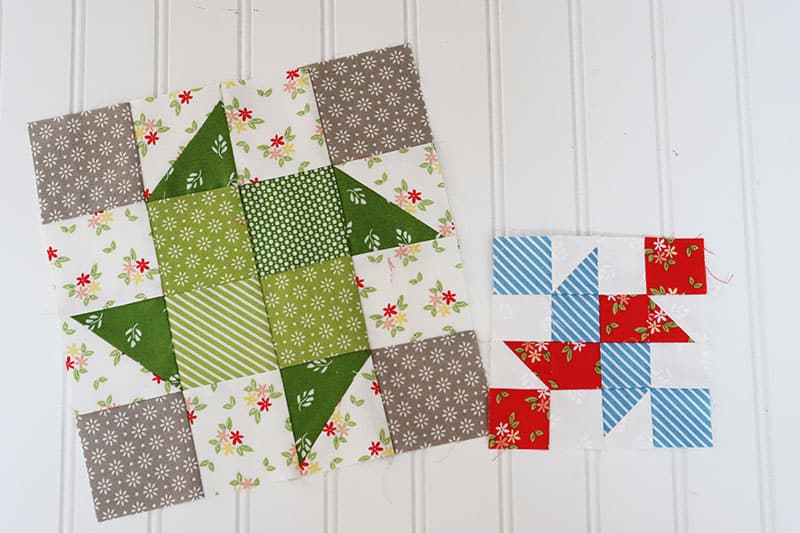 Moda Blockheads 4 Block 4 + Bonus Block
This week's block is called Spinner, and it was designed by Anne Sutton of Bunny Hill Designs. There are three different color/shading options on the pattern page, and I chose to use the four-patch center shown in the optional versions and use a scrappy mix of greens with greys in the corners for my 9″ finished block. I also used the four-patch center for my 4.5″ finished block but used just two different prints in this one. Go here to get this week's pattern (or click the button below).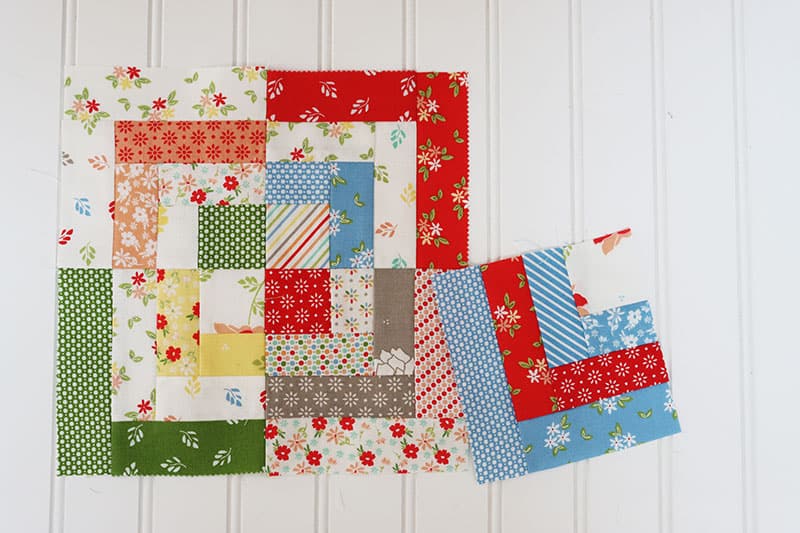 Bonus Block 1
Our friends at Moda will be sharing eight different bonus blocks during the quilt along, and the first one was shared last Friday. This one (pictured above in both sizes) is called Roundabout. I went completely scrappy for the 9″ finished version and did a scrappy red and blue version for the smaller block. For this block, the 4.5″ version is just one of the four units that make up the larger block. Get the PDF for the Roundabout Bonus Block here.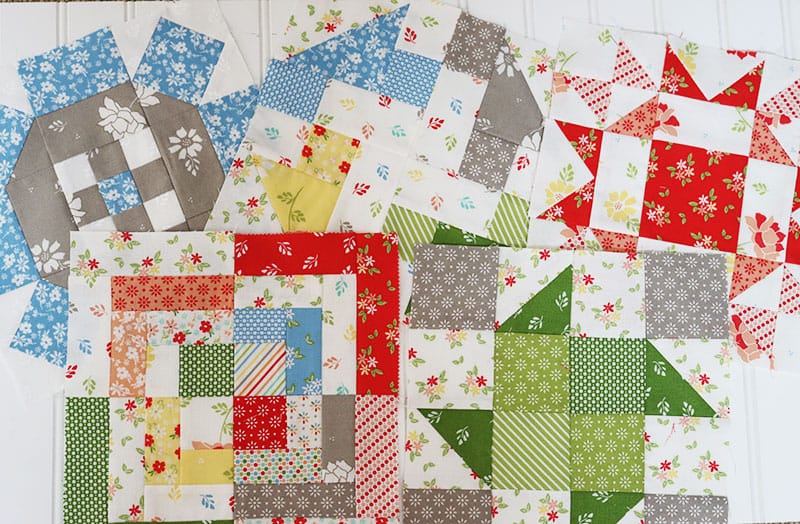 Moda Blockheads 4 Block 4 Tips and Tricks
First, my tip for Block 4 is simply to size up those squares for the half-square triangles by ⅛″ to ¼″ so that you can trim them down to the exact size needed. Also, the four-patch center really adds a lot of interest to the block. If you want a scrappier quilt, this is a place to add more fabrics. This week's block is really quite simple, fast, and fun.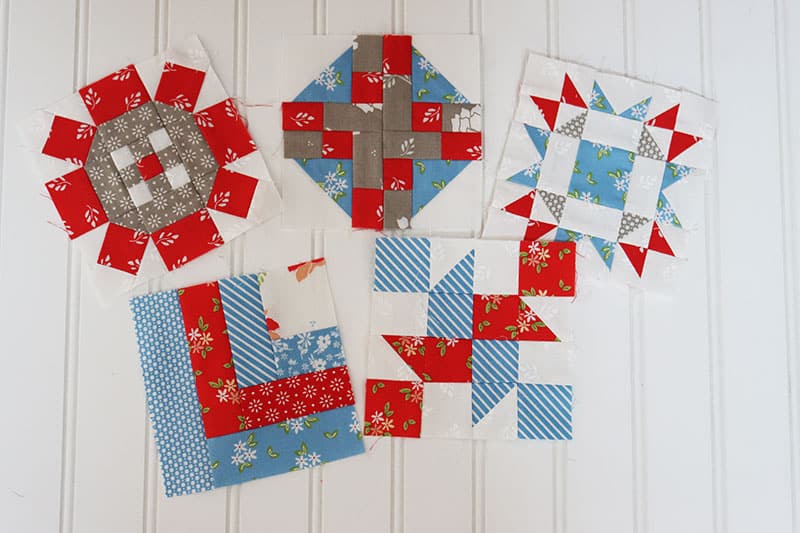 Moda Blockheads 4 Quilt Along Details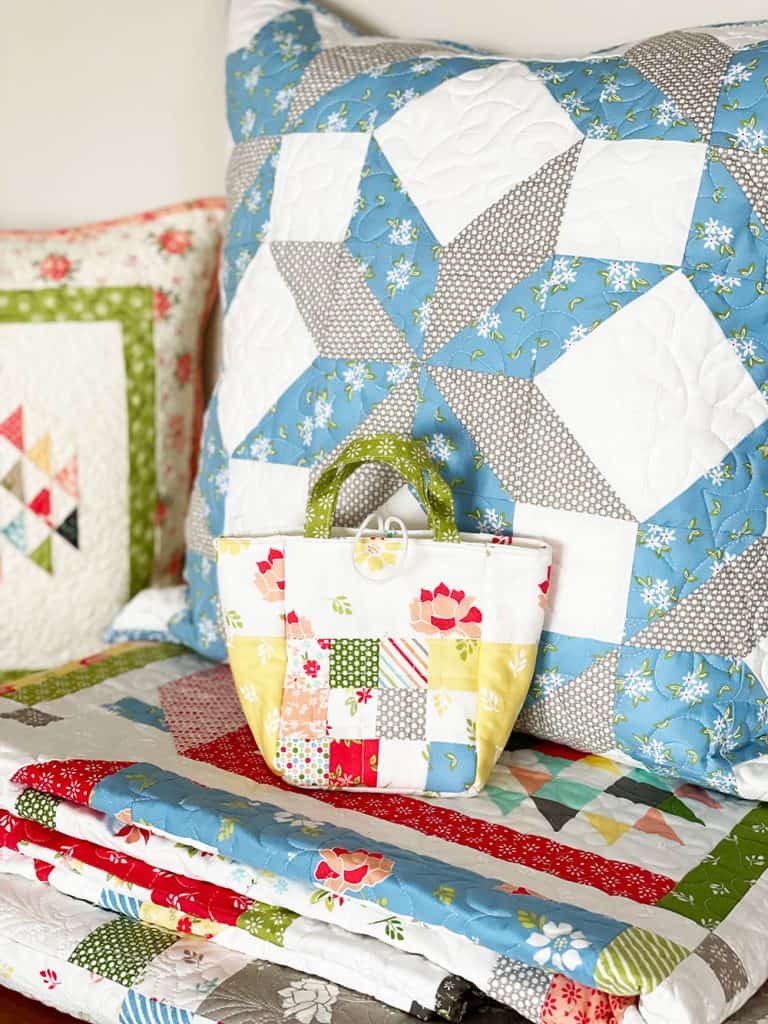 One More Thing
This week's fun thing is Darling Gift Bag (above) I pieced this week in Emma fabrics (I still need to pick a button to sew to the front). You can find the Darling Gift Bag Tutorial for this quick and fun project by Heidi Staples here. And finally, thanks so much for stopping by for the Moda Blockheads 4 Block 4 post. It's been fun seeing all of the fun fabric combinations and choices for these blocks.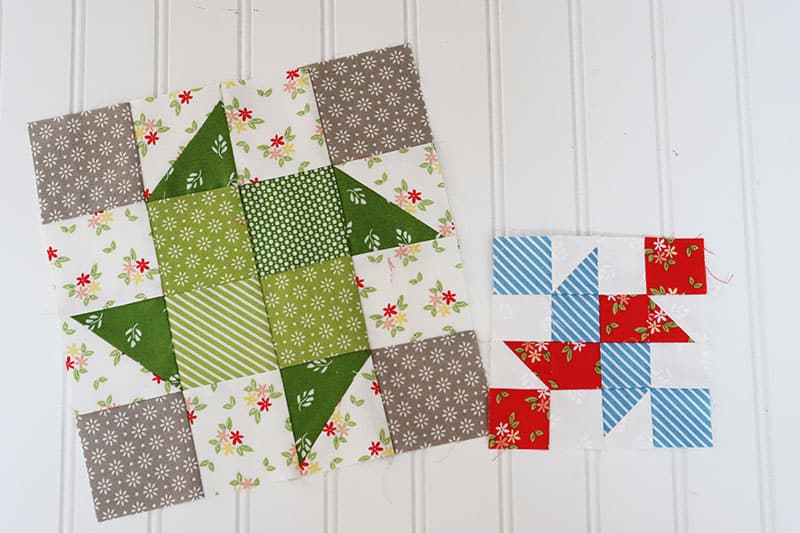 Happy quilting!