Hello friends! I hope you had a wonderful weekend and a beautiful Christmas if you were celebrating last week. I can't even begin to tell you how excited I am to share today's post, my Quilting Life Year in Review: 2021 Quilts & Projects. I've been doing a year in review round-up style post for several years now here on the blog. I love looking over what I finished and even reviewing what didn't get accomplished.
Year in Review 2021: Quilts & Projects
January 2021
I should probably call January 2021 my month of table runners (although I actually continued to make runners throughout the year. I think the fast finishes were good for my soul with so much going on in the world. I also finished up my Moda Block Heads 3 quilt in January.
February 2021
Our Sincerely Yours sample yardage arrived early in the year, and so the month of February was spent sewing projects for that collection. Clockwise from top left are the following Sincerely Yours quilts:
March 2021
March was kind of a catch-up month where I sewed some projects for publication and got ahead on my 2021 Block of the Month projects. I also finished up my blocks for the Fat Quarter Shop Sewcialite sew along.
April, May, June 2021
Most of my sewing in April, May, and June was for publications that I'm not able to share yet 🙂 I sewed a lot of Christmas quilts during this time for our upcoming Home for the Holidays: Quilts & More to Welcome the Season book which will publish in June of 2022. At this time I was also finishing up work on my new Quilting Life Planner & Workbook which is available now.
July and August 2021
In July I was able to begin sewing with our Seashore Drive collection. It's one of my favorite collections to date, and I can't wait for you to be able to begin sewing with it early next year. I continued to sew some smaller projects with this collection throughout the month of August as well. The quilts pictured above clockwise from the top left are:
Fall 2021
This fall I sewed some new fall wall hangings and table runners and also got a jumpstart on some new Christmas decor and table runners for gifts (I made over 10 table runners for Christmas this year). I also made a new Patchwork Project Bag using our Seashore Drive collection and finished up a new tree skirt early in December.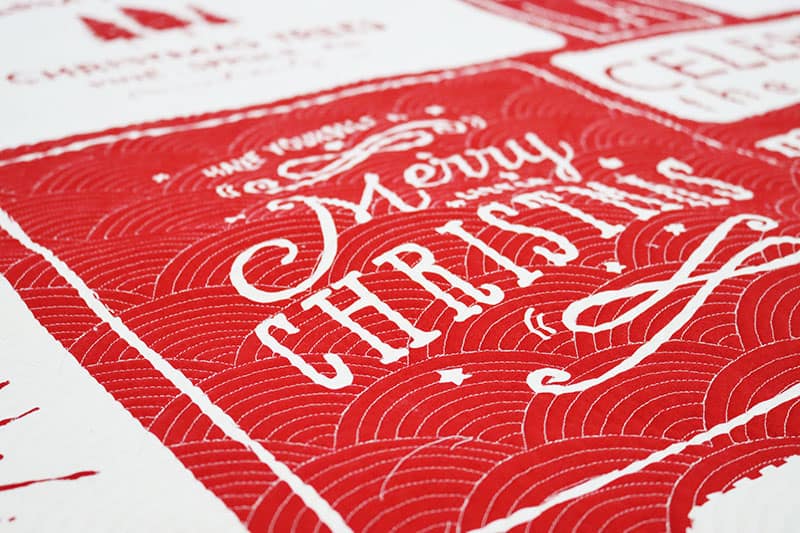 Helps for your Year in Review Process
Most years I come up with a count of large quilts, smaller quilts, runners, and other projects. This year I haven't done that yet, although I might still do it! But what I love about this year's quilting and sewing is that I made a lot of small things to use in our home. I feel like I was really able to enjoy working on every project I quilted–and that is what is most important. If you are looking to review your quilting year, I have some helpful suggestions below: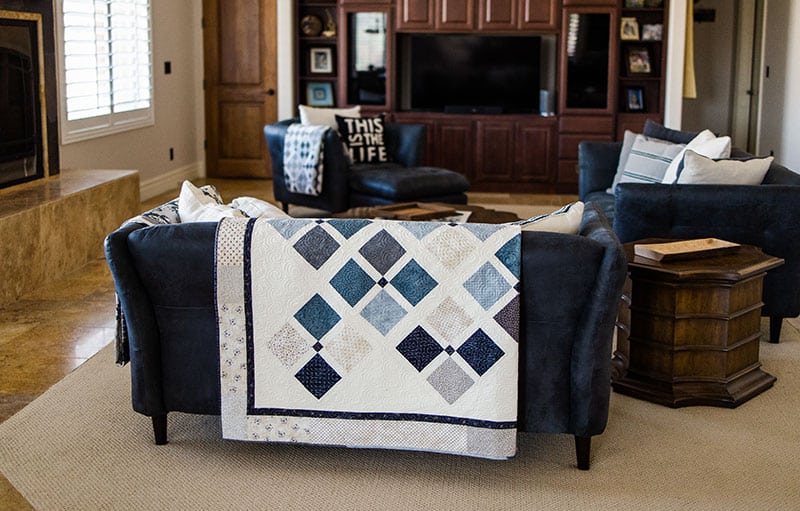 Thanks so much for stopping by to read the Quilting Life Year in Review 2021 post. Happy quilting!