Hello, friends! Happy Friday, and happy New Year's Eve! Today I'm sharing some thoughts on Winter Quilts & Decor Ideas. Keep reading for thoughts on winter decorating, winter quilts and projects, and beginning the new year.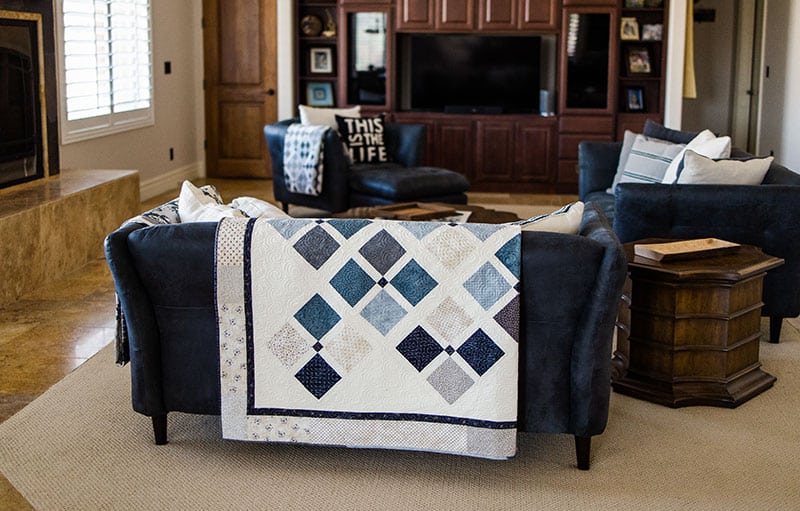 Winter Quilts & Decor Ideas
Because I decorate early for Christmas so I can take photographs for the blog, I'm always ready to put everything away at the end of the year. I have a few simple steps that I follow each year when changing out my quilts and quilted decor:
First, after taking down the Christmas trees and non-quilted decor, I gather all of my Christmas quilts and smaller quilted items and put them in one place (usually on the bed in the guest room). At this time, I make any needed notes for projects I might want to make for the next Christmas season.
Then, I pull out everything I want to decorate with for "winter." While we don't have very much of a winter season where I live, I do love seasons. So, I decorate each January and February with blues, creams, and greys so that we have a decidedly "winter" feel in our home at that time.
After setting things out, I immediately make a note of anything I feel like I might want to make right away. I do love sewing with seasonal fabrics in the season.
Winter Quilts
I place quilts in greys, navy, and cream throughout our home. I drape some over couches, hang a few on the wall, and also change out quilts on our beds. My stash of these types of quilts can definitely be added to in the next few years, and I have at least one work in progress project I'm hoping to finish this year that will fit into this category.
Winter Runners, Toppers, and Pillows
Last year I pieced several table runners in navy and grey fabrics for use in the winter months. As I started setting them out this year, I also began a list of small projects I want to work on this month. I'll be sharing those later in January! Also in January, I'll be sharing a pattern for one of my favorite winter table toppers (not pictured…coming soon)!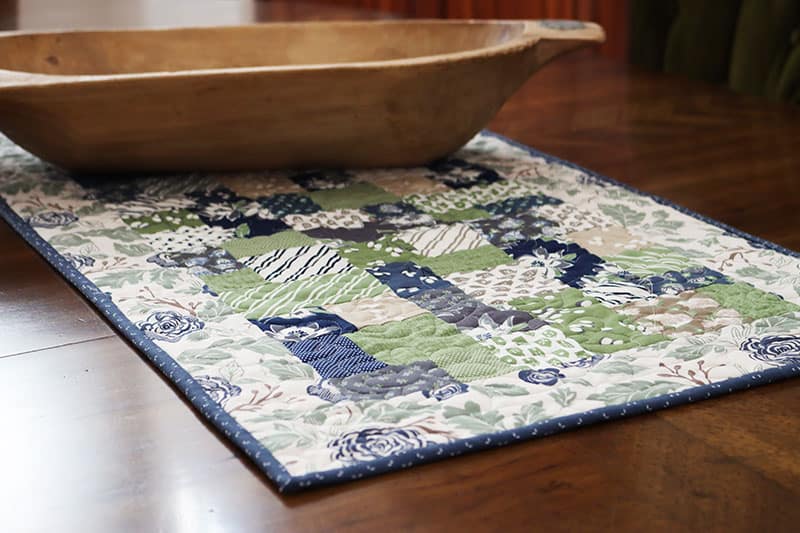 Winter Decor Ideas
I'll share some updated photos as soon as I've finished setting out my quilts, runners, pillows, and toppers. And here are a few other ideas to help as you transition to winter decor:
Use more plants (real or artificial to bring in natural colors).
Consider using white twinkle lights to keep a sense of ambiance during the cold winter months.
Use creams in your winter decorating–they are the perfect accent for darker colors.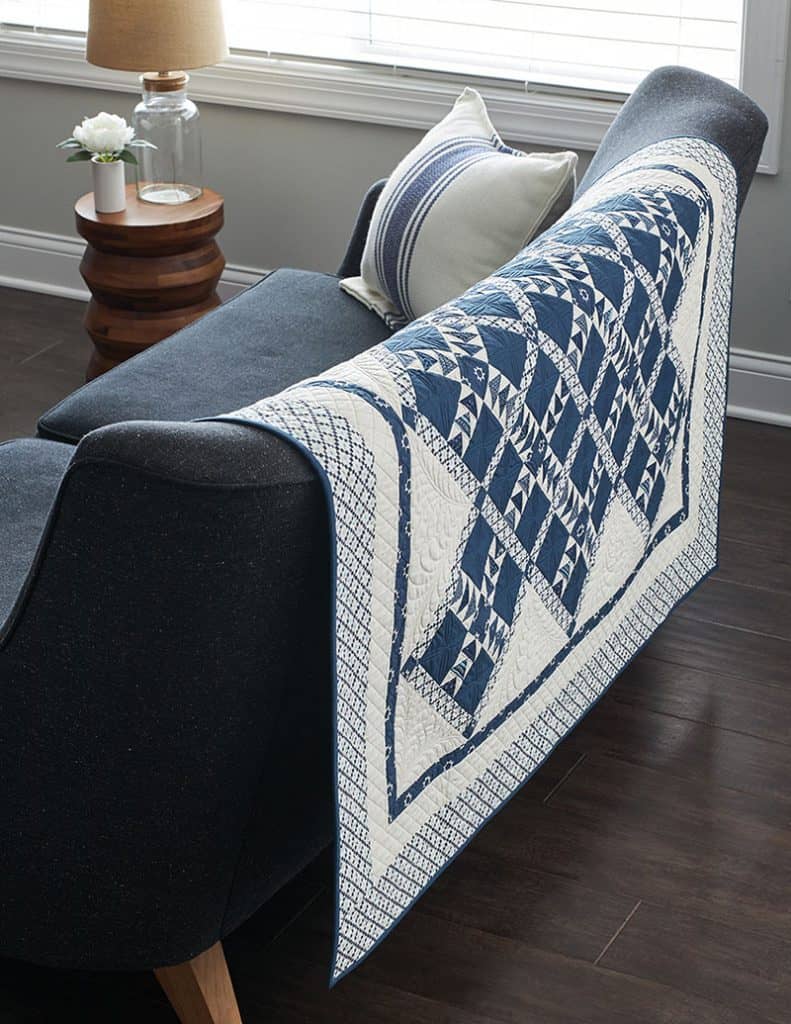 Year-End Review
Today is the final day of 2021, and I'll be spending some time today and tomorrow finalizing my plans for next year. Be sure to stop by the blog and YouTube on Monday for the January segment for my Quilting Life Planner and Workbook. You can also read this post from earlier this week if you missed it–where you'll also find ideas for a year-end review. (Scroll to the bottom for the year-end review tips).
Coming Soon…
The 2022 Quilting Life Mystery Block of the Month begins next week. Be sure to stop by next Thursday for the free pattern PDF. Kit subscribers will be getting an informational email soon with more information and details.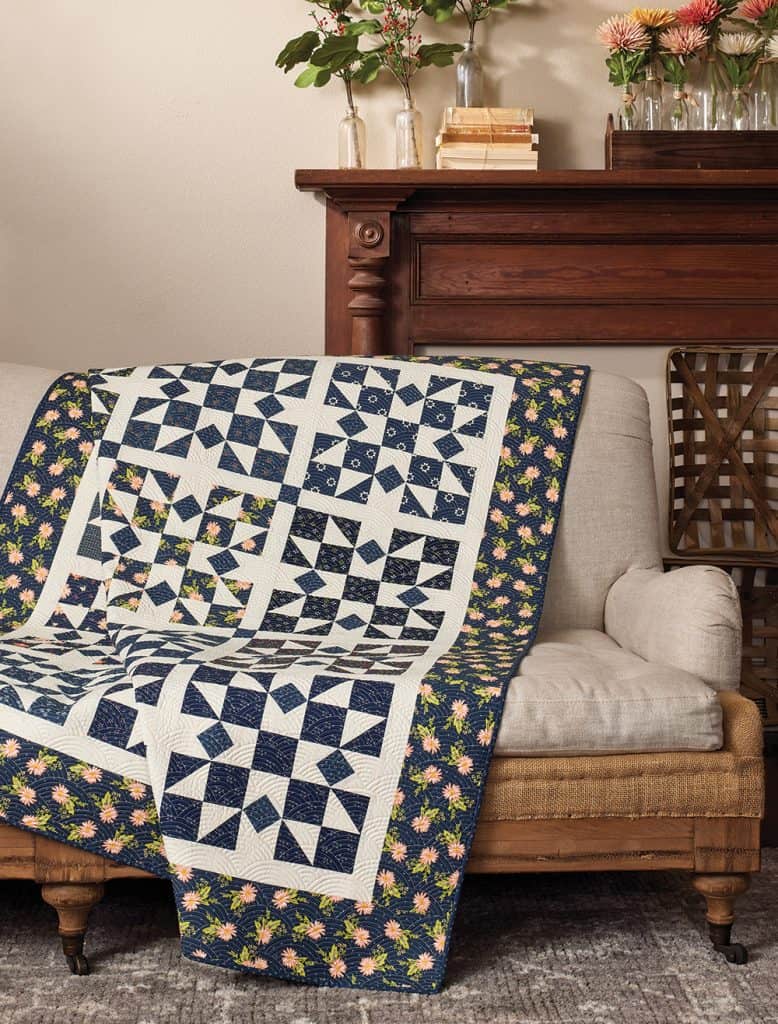 Thanks so much for stopping by to read the Winter Quilts & Decor Ideas + January Calendar post. Happy quilting!