Hello friends! I hope you had a wonderful weekend and a beautiful Christmas if you were celebrating last week. I can't even begin to tell you how excited I am to share today's post, my Quilting Life Year in Review: 2020 Quilts & Projects. I've been doing these year in review round-up style posts for several years now here on the blog. But this year I had so many ideas to share that I taped a special podcast/video to share some of my thoughts on the importance of a year-end review as well as to give you ideas to ponder for your own review in preparation for imagining your 2021 Quilting Life.
Year in Review: 2020 Quilts & Projects
The other evening I went over all of my 2020 Quilts & Projects. And while there are many I can't share yet because they will be published at different times throughout 2021…there are many I've shared throughout this year. In a nutshell, my year boils down to:
30 finished quilts (lap or larger)
8 pillows
2 Mug Rugs
15+ Pot Holders
3 Sew Together Bags
8 Table Runners
3 Zipper Pouches
1 Large Project Bag
Several other small projects
More From 2020
I was also able to begin and complete my Quilting Life Planner in 2020 and also create some things I'll be sharing in the future 🙂 Our Summer Sweet and Balboa fabric collections shipped in 2020, and Happy Days will ship in 2021. We've also completed two additional fabric collections we will be sharing in 2021. Finally, Chelsi and I began the Quilting Life podcast, and I taped a lot of videos for my YouTube channel since all of my traveling and teaching engagements were cancelled.
Year End Review
I've been doing year-end reviews in a personal way for as far back as I can remember. And I remember how excited I was to begin publishing yearly quilting and sewing year-in-review posts after I began blogging. It's always a highlight of my year to look back before looking forward. I hope you'll enjoy the conversation I filmed on this topic–you can enjoy it on our Podcast platforms or on the YouTube channel here. I'll list all of the topics I shared below (all of my answers to these questions are shared in the podcast/video).
Year End Review Questions
Think about the following questions before you set quilting and sewing goals for the new year (you can also adapt these ideas to your personal life):
What was your favorite finish in 2020?
Are there certain kind of projects do you want to do more of in 2021?
What types of projects do you want to do less of in 2021?
Is there a challenge project you'd like to do?
Consider making a list of things "about you" as a quilter (I got this idea from this great blog post from The Modern Mrs. Darcy).
What does your quilting life need right now?
Can you think of satisfying mini projects to make in 2021?
What areas do I need help with to have my best year quilting in 2021?
So, I hope these ideas will help you as you look over the past year and prepare to make goals for 2021. Next Monday Chelsi and I will air our 2021 Goals Podcast episode, and we'll be sharing our 2021 goals along with tips and ideas. As always, if you have any questions for the podcast, please email.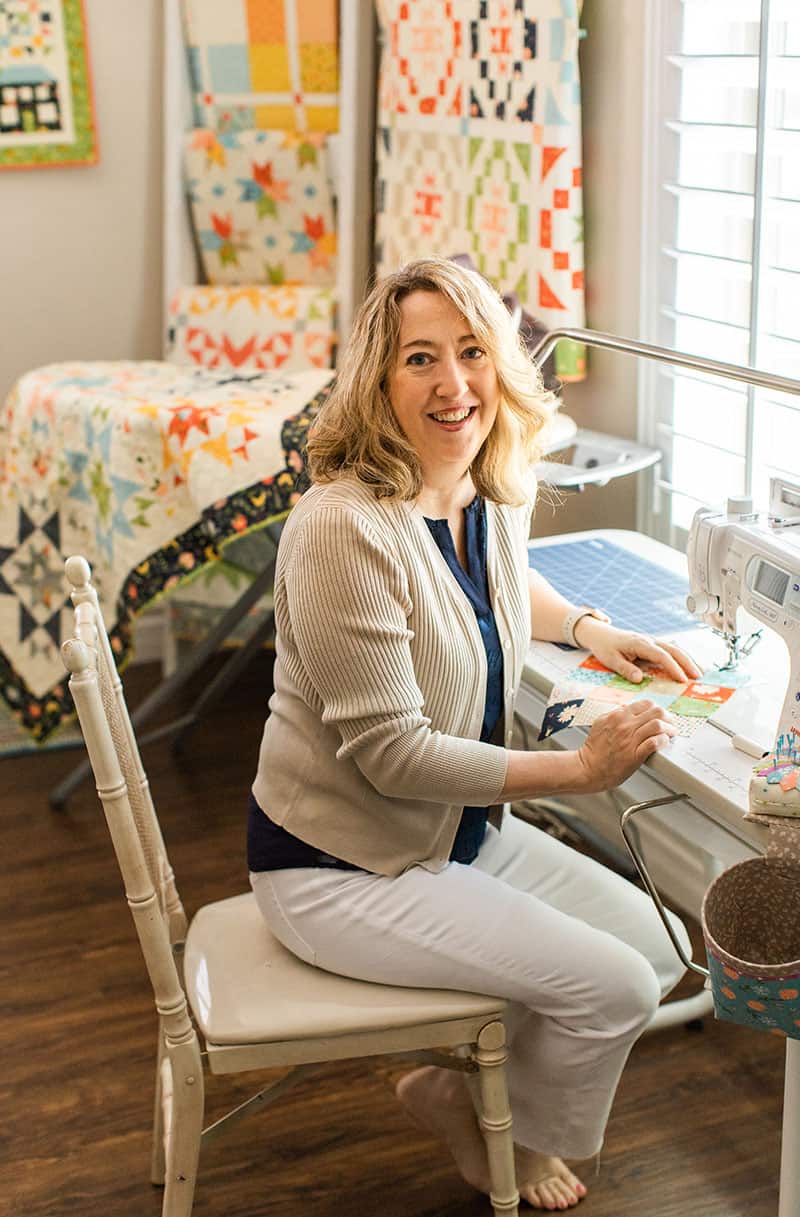 Thank you from the bottom of my heart for reading and following along this year. I'm truly grateful for your kind words and support. Here's looking towards a fantastic 2021–happy quilting, and thanks so much for stopping by!