Hello, friends! Today I'm sharing my Quilting Life Top Posts 2020, and this is truly a blog post I look forward to each year. When I looked at the numbers according to page views there were actually a few posts from previous years that ended up in the top ten…and several of the Saturday Seven series posts ended up in the top ten as well. So I limited my search to posts published this year and left out the Saturday Seven Series posts to get a good mix of your favorite content. I hope you'll enjoy this round up!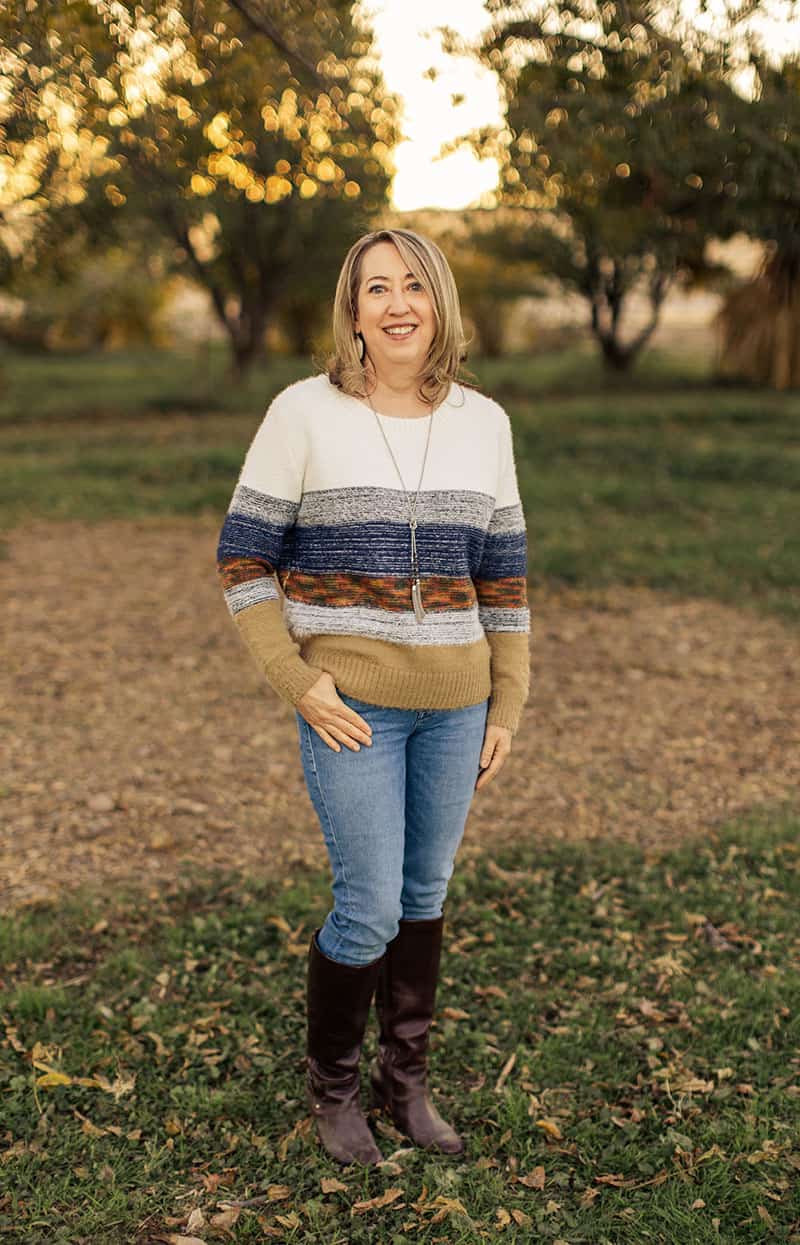 Quilting Life Top Posts 2020
It was fun to see that the top ten posts from 2020 have a good mix of tutorials, organizational ideas, beginner helps, and even home life and behind the scenes content. I'm already planning posts in all of these areas for 2021, so stay tuned. It was also interesting to note that nearly all of the top ten posts have video content to accompany the post. I'll definitely keep working on video content in 2021 as well.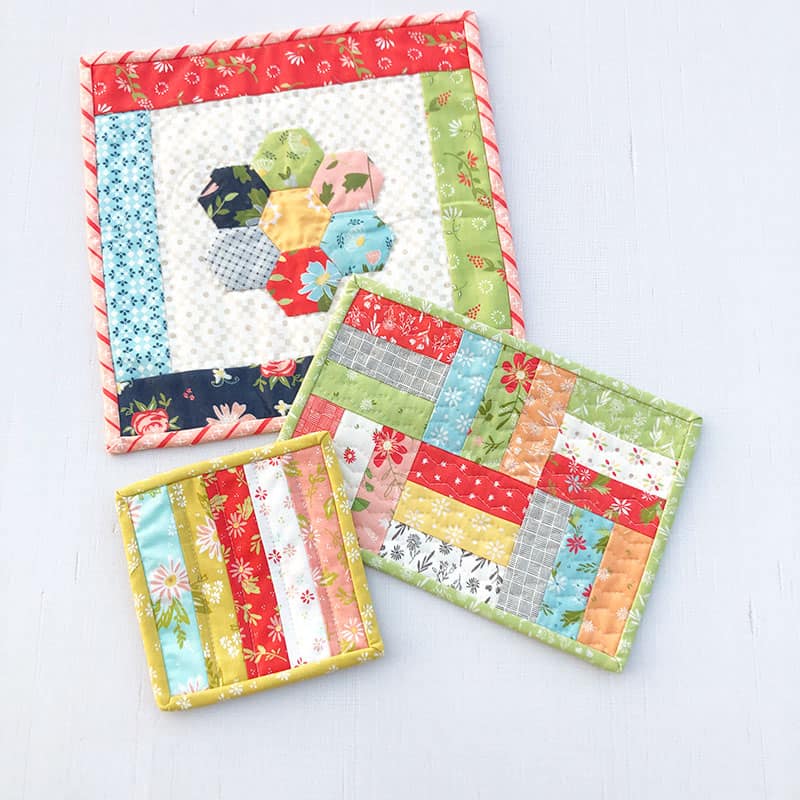 1. Quilted Mug Rug Tutorial
This year's number one post was published just over a month ago…that's a lot of page views in a short amount of time. And I had so much fun making these mug rugs and filming the video tutorial–another win. Go here to find the Quilted Mug Rug Tutorial post.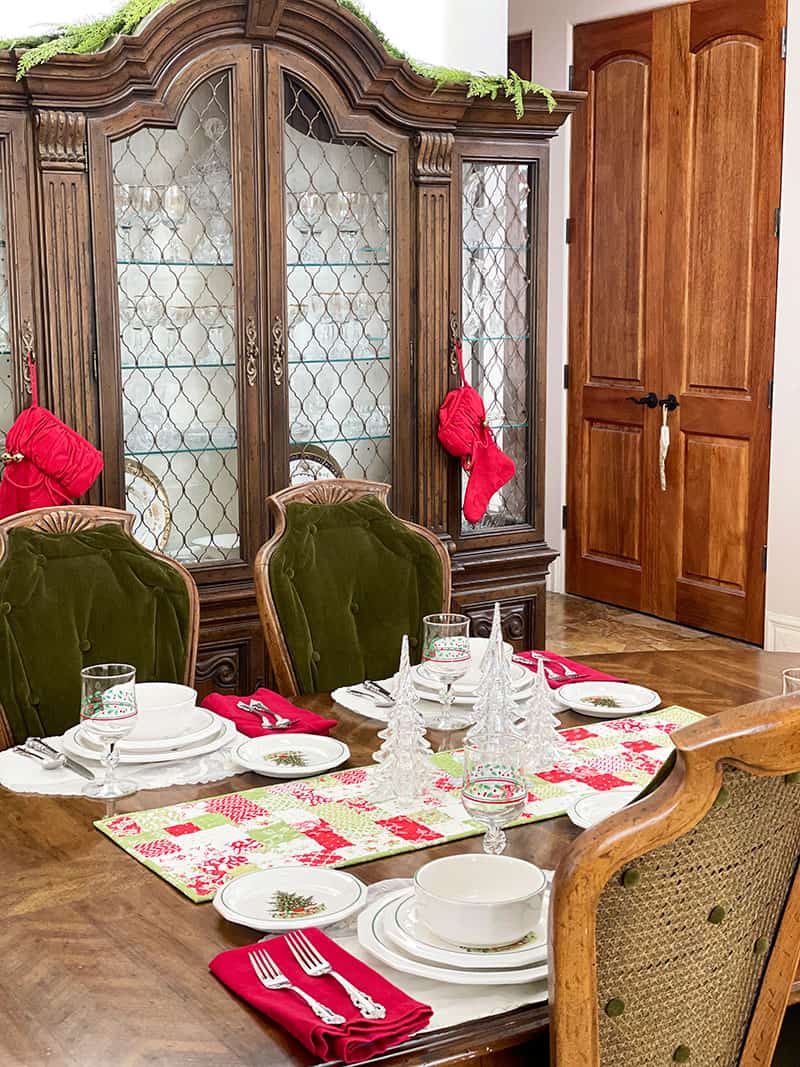 2. Christmas Home Tour
It was also fun to see that my Christmas Home Tour was another favorite post…it was published just over a week ago. I'm taking decorations down today and am taking notes and planning for projects I want to make before next Christmas. Find the 2020 Quilting Life Christmas Home Tour post here.
3. Quilting Life Behind the Scenes
This post was really dear to my heart as I had a great time really sharing about my love of quilting and also answering some frequently asked reader questions. Find the Quilting Life Behind the Scenes post here.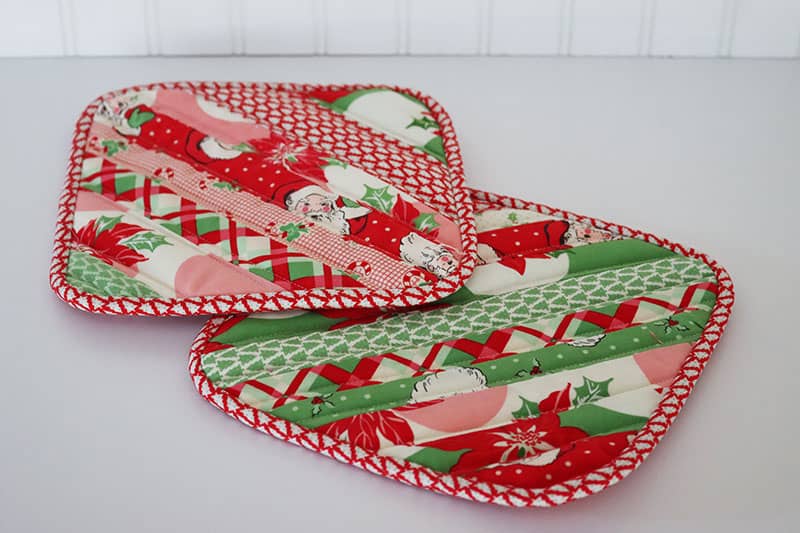 4. String Block Quilted Potholder
The String Block Quilted Potholder post was another recent post. I gave a lot of these for Christmas gifts and found that many of you enjoyed making them as well. Find the String Block Quilted Potholder post here.
5. Project Organization Tips
This post combined a Block Heads 3 block with some of my favorite Project Organization Tips. Since organization is near and dear to me, I was excited to see this content as a top post. The post also included a new video which is one reason I feel like it ended up in the top five. Go here to read the Project Organization Tips post.
6. Fabric Preparation: Basics
I have a lot of readers and viewers of the YouTube channel who are new or semi-new to quilting. So I've been trying to create more content to help those quilters navigate this wonderful past time. This post also has video support. Find the Fabric Preparation & Cutting: Basics post here.
7. Quilt-As-You-Go Placemats
Quilt-as-you-Go Placemats have been on my sewing table non-stop this fall and winter. In fact, I've got a few more started and am using them as Leaders and Enders right now. Find the Quilt-As-You-Go Placemats post here.
8. How to Make a Quilted Potholder
The Quilted Potholder post and video give directions for making a fun and scrappy patchwork potholder. Find the How to Make a Quilted Potholder post here.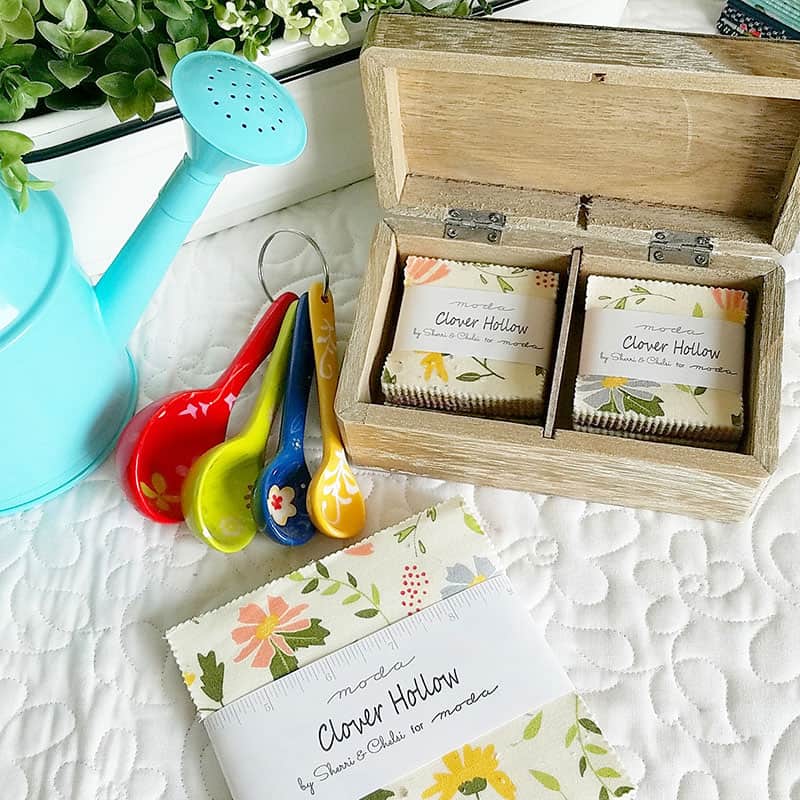 9. Mini Charm Pack Projects
I absolutely love Mini Charm Pack Projects, so it was also fun to see this post end up in the top ten. See this post (and lots of mini charm pack projects) here.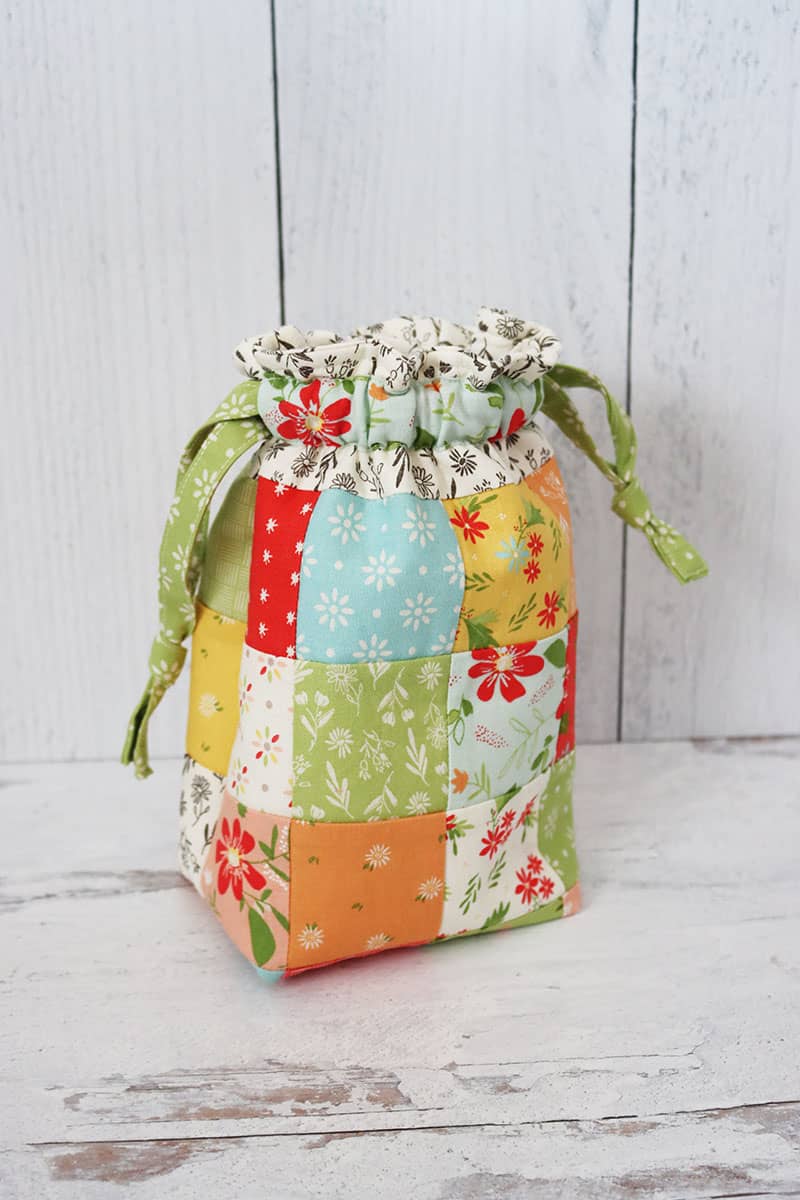 10. Patchwork Bag Tutorial
Last but definitely not least, my Patchwork Bag Tutorial rounds out the top ten. This is a fun bag that I shared several years ago but finally filmed the video tutorial for in 2020. You can find the Patchwork Bag Tutorial post here. My Patchwork Zipper Bag Tutorial was another popular bag tutorial post this year.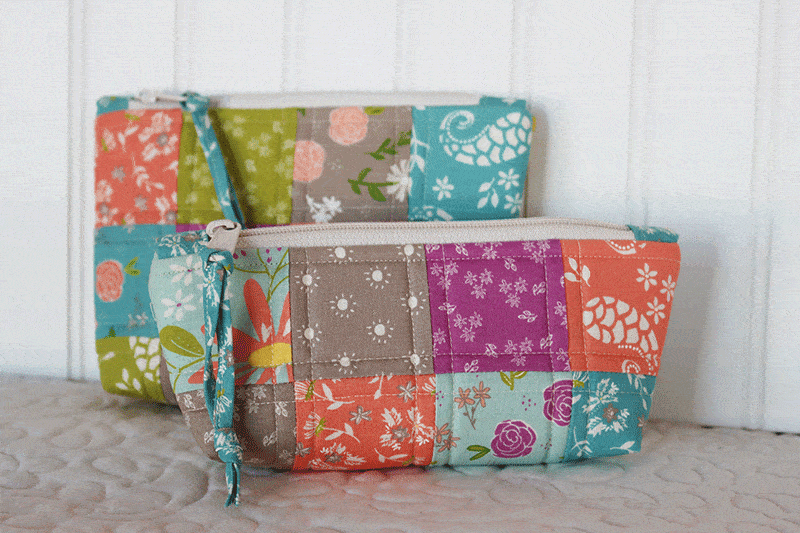 In Closing…
Thank you so much for supporting the blog by reading and commenting (and emailing), for also supporting the YouTube channel, the Quilting Life podcast, and my Etsy shop. I truly appreciate everything so much and look forward to sharing many things with you in 2021!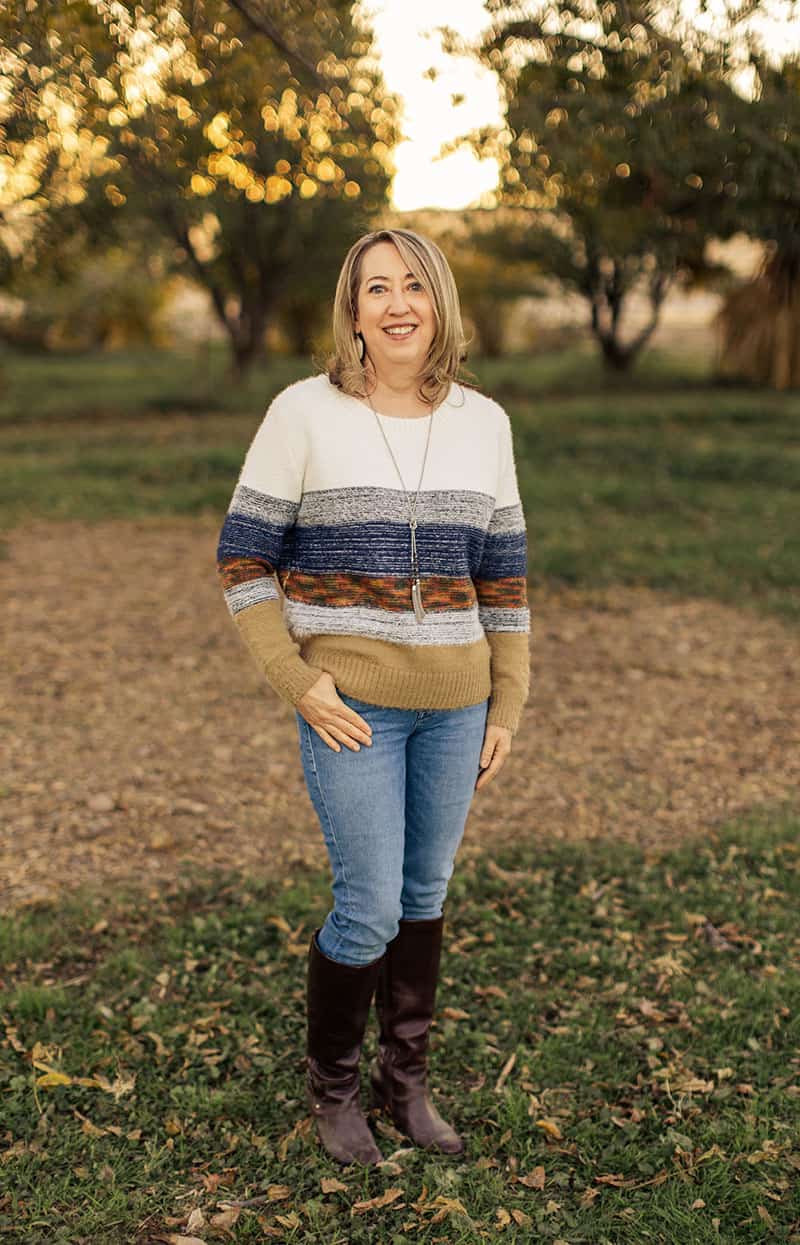 Happy quilting, and thanks so much for stopping by!