Hello friends, and happy Thursday! It's been awhile since I was able to slow down enough to do a little works in progress + catching up report here on the blog. There has been lots to share, and there is still more to share, but it seems like for this week, at least, I have had a little break.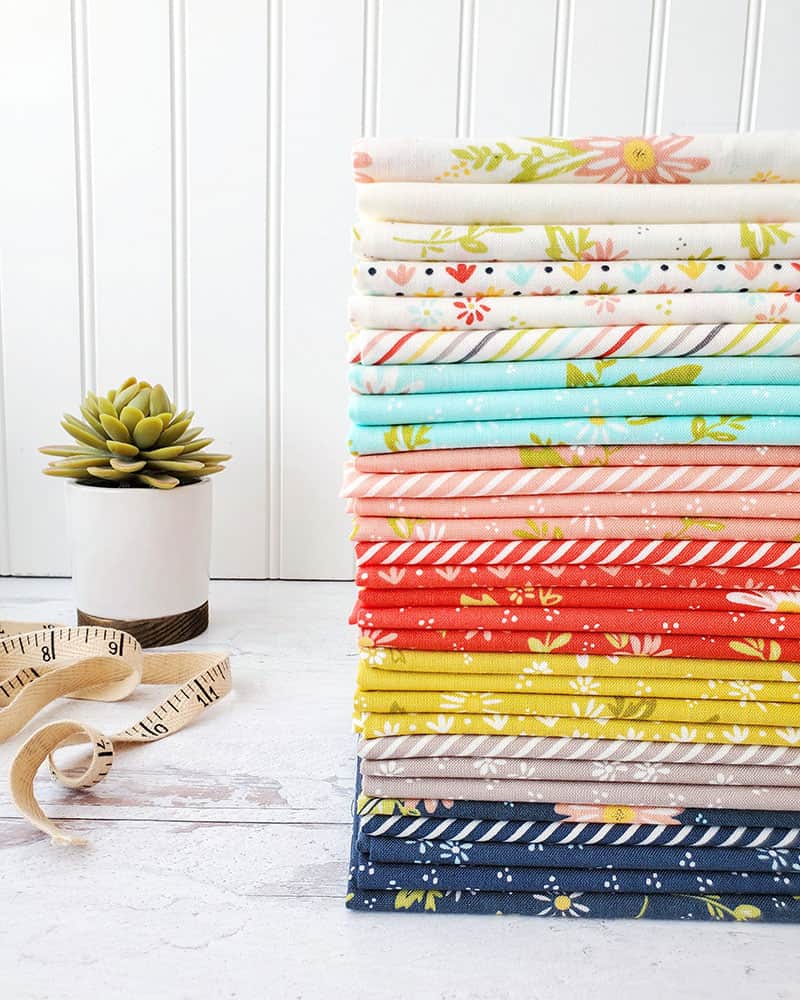 July and August Finishes
The month before sharing a new fabric collection is always very hectic, and it's been non-stop since our fabric sample yardage arrived the Monday after the 4th of July weekend. I was more prepared than ever this time, but it's still been a crazy month and a half since then. I hurried to make my four new patterns then hurried to make another quilt with this collection for a book deadline. After that I made a quilt for a magazine submission. And then I decided I'd better offer to make a quilt for Chelsi since it's been extra crazy at her house with homeschooling beginning this week.
I can't wait to share her new quilt pattern that I was able to sew. I finished it last evening and didn't want to give it up. But…it does need to be quilted, and then I'll be able to share it with you.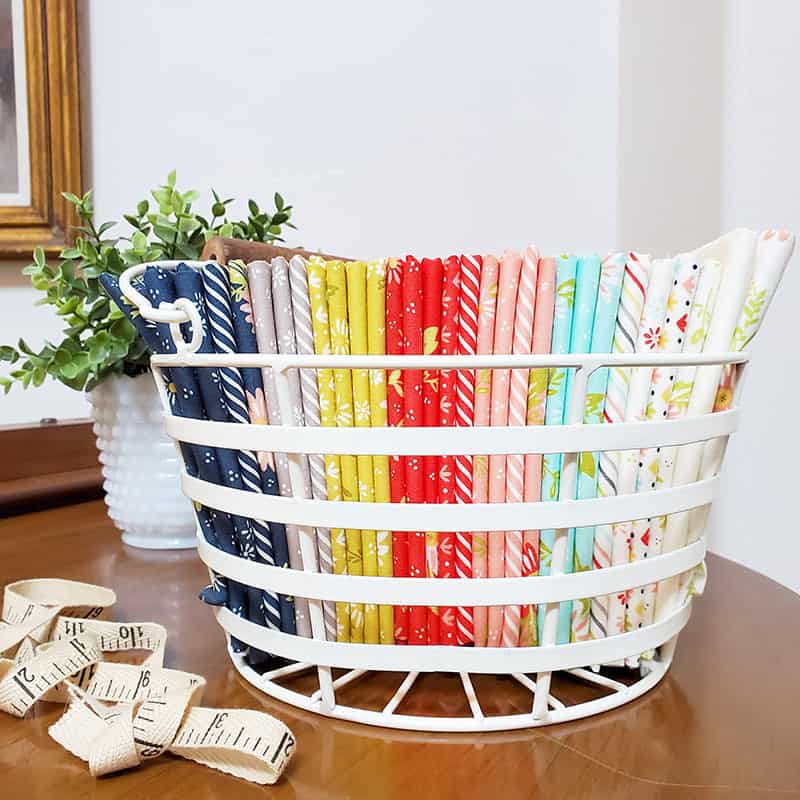 Works in Progress
I'm starting another quilt with our Balboa collection this week and then also beginning some other projects that I won't be able to share for quite some time. But I'm also going to work on some works in progress here and there! Here are three things I'm planning to work on this weekend:
My Village quilt–planning to make some houses using Happy Days scraps. Hopefully I'll be able to share them next week.
More Mini Log Cabin blocks. I was going to make one a day in July but then got side-tracked. So I'm hoping to get to 30 finished by the end of September. (I actually have a few more finished now than are pictured above).
Grandmother's Flower Garden Blocks in Red and Green for a Christmas version of my Sweet Quilt–I have 9 of the 16 needed finished already!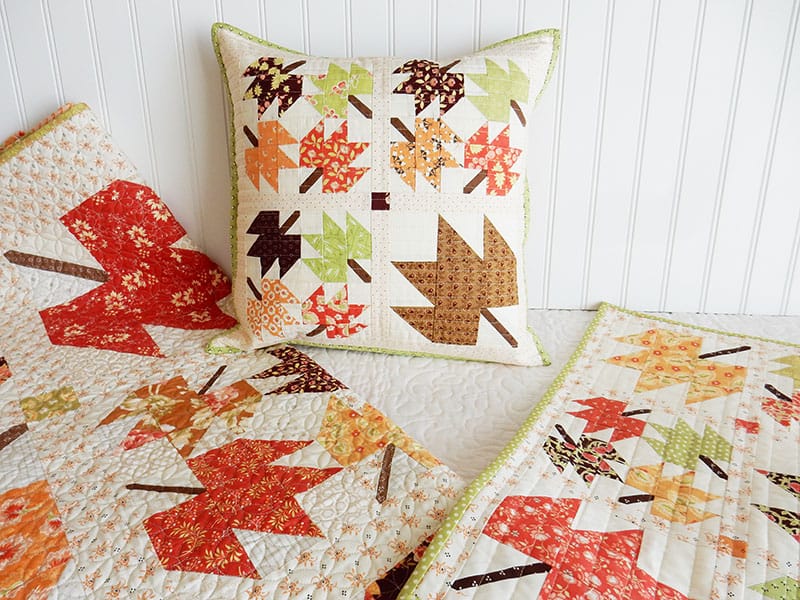 Fall is Just Around the Corner
Finally…this might seem a little crazy since our daytime temperatures have been near or above 110 for the past two months…but I can hardly wait to decorate for fall! I'll have a new fall quilt to share with you soon–and as soon as it arrives home I feel like I'm going to want to get all of my fall quilts out. (See my favorite fall quilts on this post and find my most recent fall quilt pattern here). How early is too early? Do you transition from summer into fall with leaves and pumpkin quilts, or do you have something else you decorate with in September?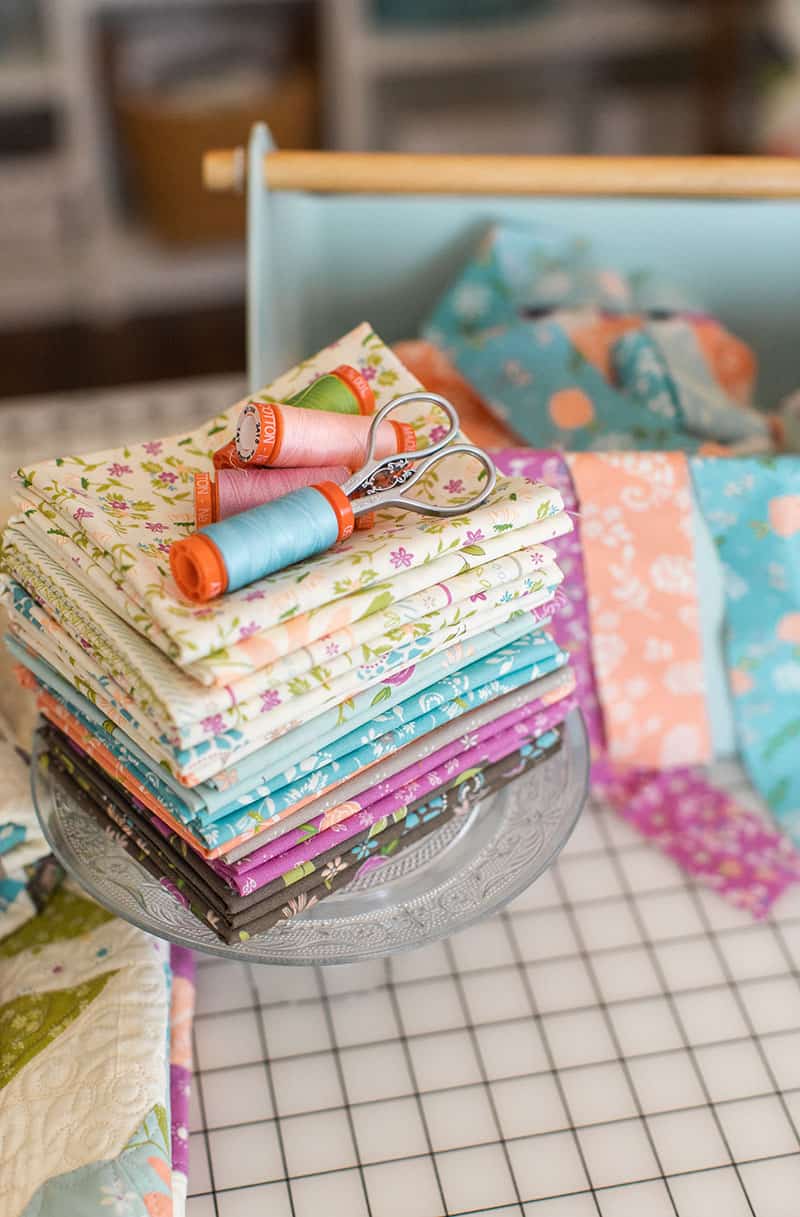 Thank You
Finally, I just want to say thank you to each and every one of you who read. I feel like there have been a lot of new readers lately with everything going on in the world. It's been such a blessing to me to get so many kind emails from new readers–your kindness has been incredible. I want you to know I truly appreciate you reaching out!
Thanks so much for stopping by to read this works in progress + catching up post. Okay…I'm off to make a plan for fall sewing and to get some of the works in progress I mentioned above prepped for sewing. Happy quilting, and thanks so much for stopping by!