Hello and happy Friday! Today I'm happy to share the second of my new Harper's Garden quilt patterns. The Weekender Honeybun & Charm quilt is a fast and fun pre-cut and scrap friendly quilt that you really can make in a weekend. Moda Fabrics is also going to be kitting this quilt in a darling box, and I will have pre-orders for those soon.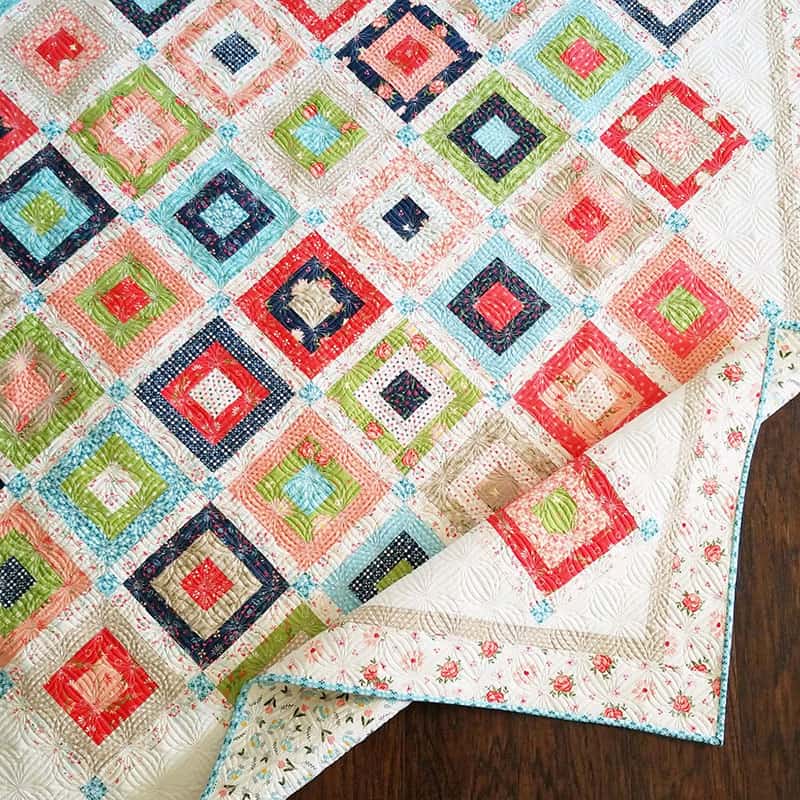 The Weekender Honeybun & Charm Quilt
Weekender was a lot of fun to make. And because it uses Honeybun strips and Mini Charm squares, it's fast and easy to make. It was fun to use one of the Harper's Garden medium floral fabrics for the sashing and the large floral from the collection for the outer border. The cross-stitch design in taupe made a perfect inner border, and the sashing posts and binding set everything off perfectly. It is nice that Moda is offering a kit for this one to make it easier to get these exact fabrics.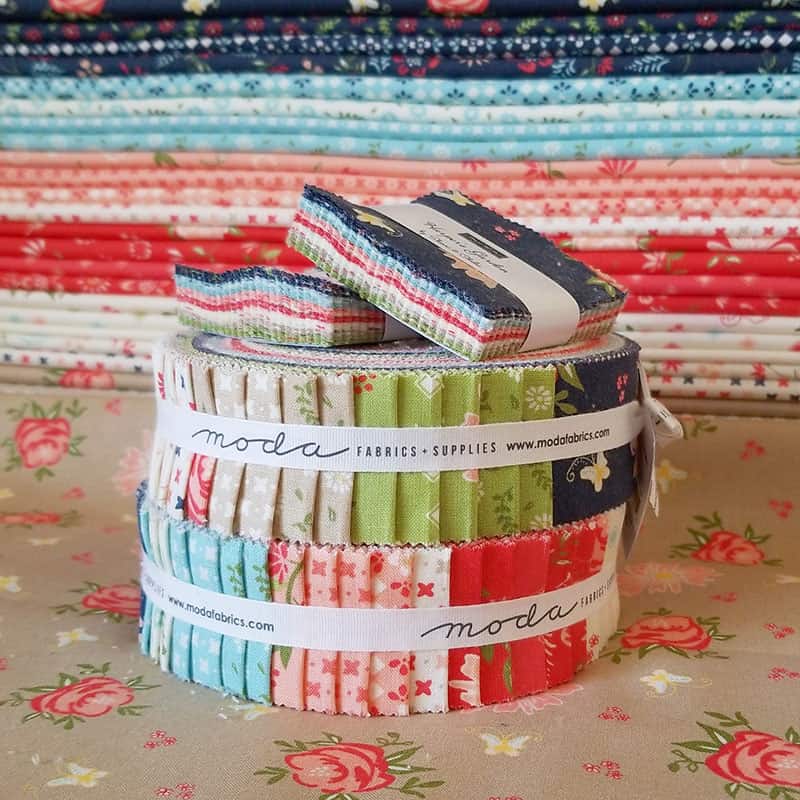 Honeybuns might just be the cutest members of the Moda pre-cuts family. Mini Charms run a close second to them in my book 🙂 So I was excited to realize that this fun quilt could be made using both. Of course it's a perfect scrap-friendly quilt pattern, too. But what could be easier than having the strips and squares all ready to go?!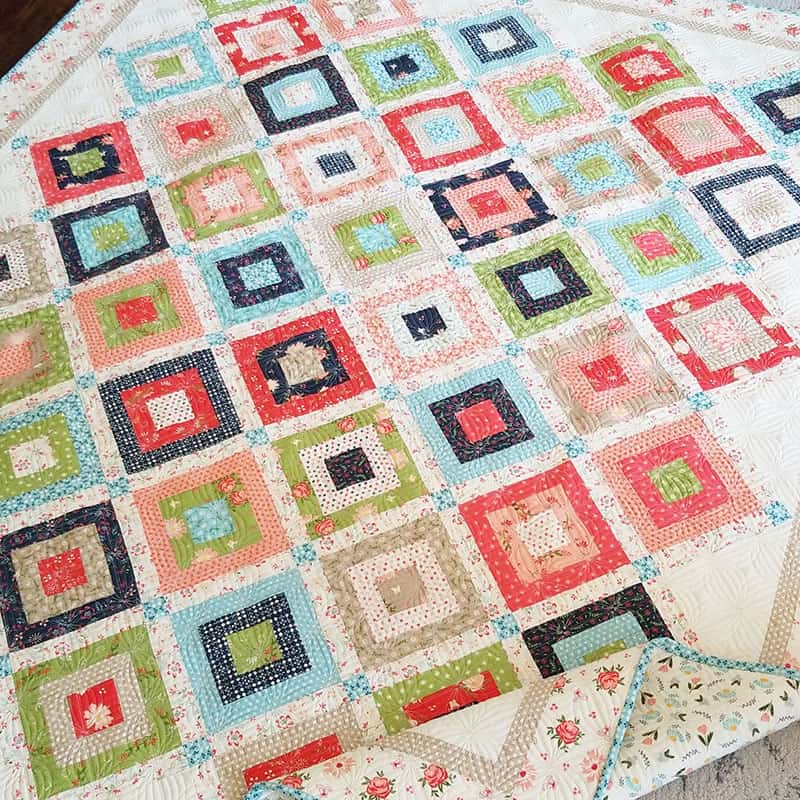 The Weekender quilt finishes at a really nice size of approximately 60″ x 70″. It's the perfect size for a generous lap quilt, but it would also make a wonderful twin or full size quilt with a few more blocks or extra borders added.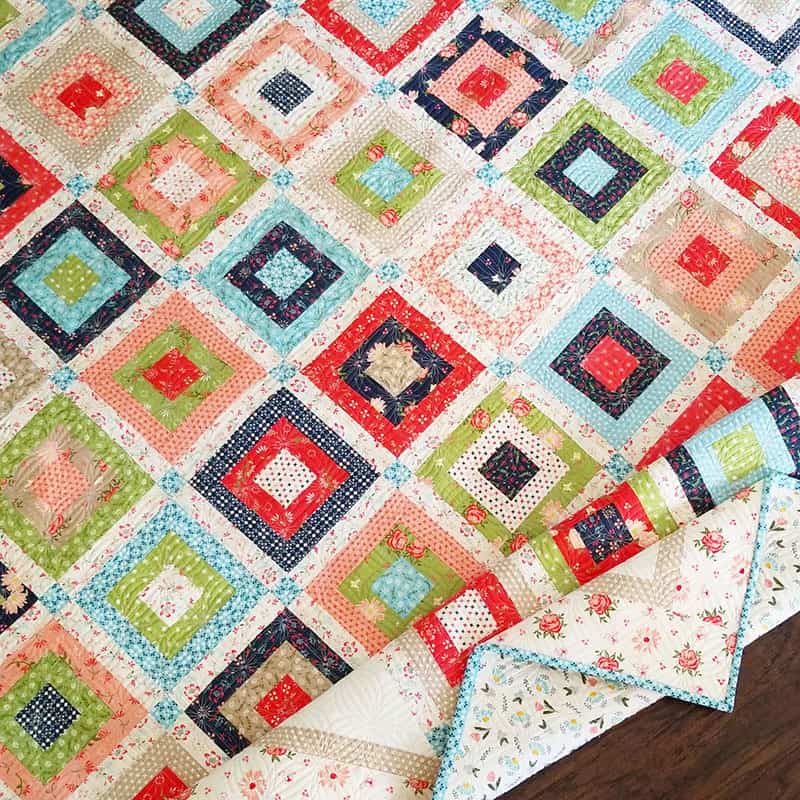 Weekender was quilted by my friend Marion Bott, and her choice of quilting pattern for this one is perfect as usual! The quilting perfectly complements the quilt design while still letting the fabrics be the star…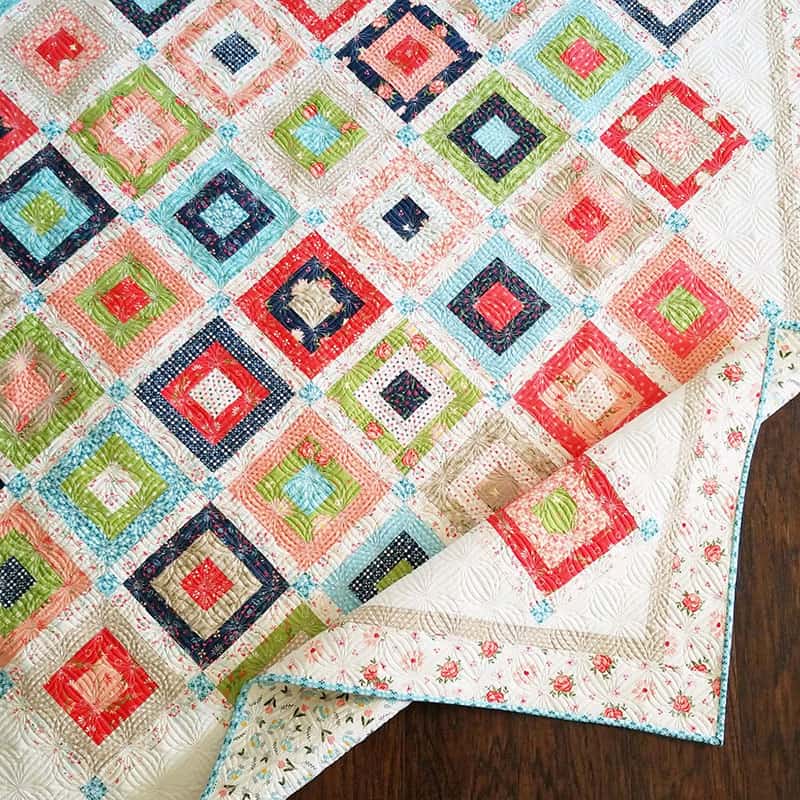 Weekender Honeybun & Charm Quilt Information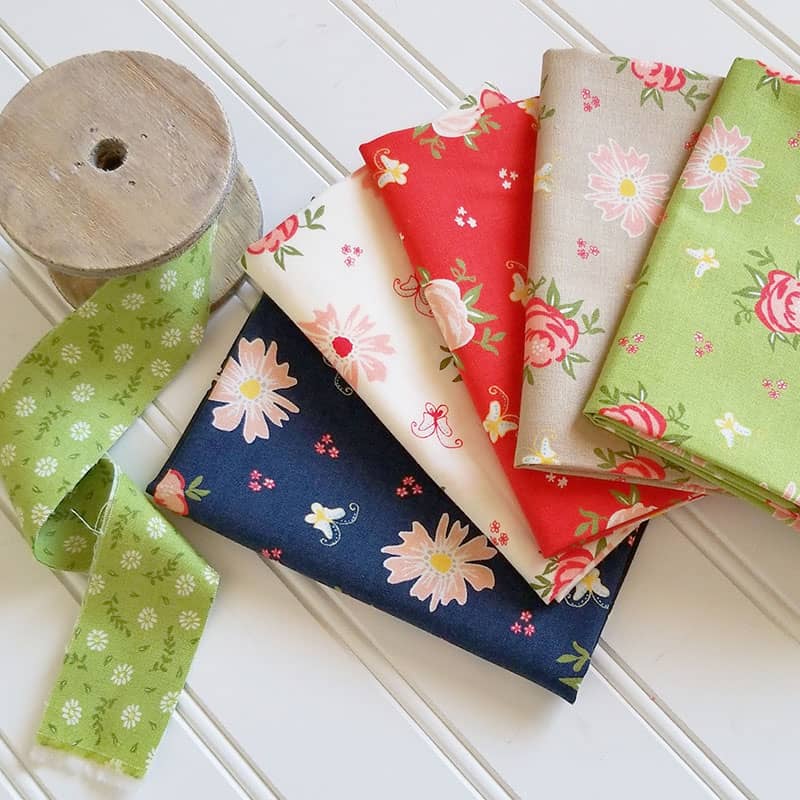 Happy quilting, and thanks so much for stopping by!