Hello! Today I'm sharing my Summer Shores Fat Quarter Quilt and pattern. This is the first of the new quilts I'll be sharing from the upcoming Harper's Garden collection. Make this quilt with your favorite fat quarter bundle, or choose fat quarters from your stash.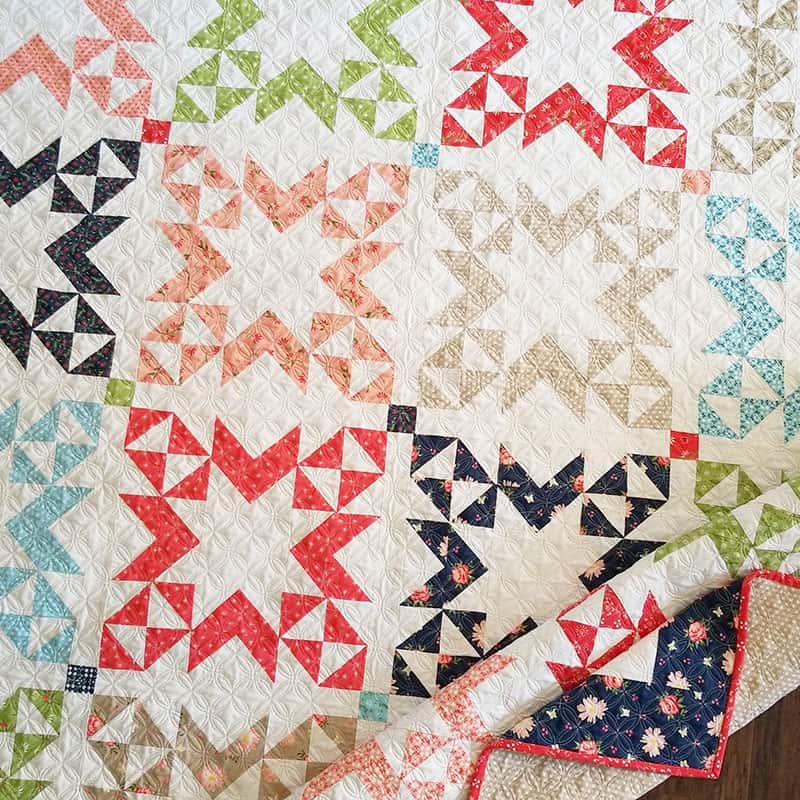 The Summer Shores Fat Quarter Quilt finishes at 62″ x 75″ and uses just 20 fat quarters, fabric for background, sashing, and an inner border, and border, binding, and backing fabric.
My friend Marion did the beautiful all-over quilting on this quilt! It's just stunning…one of my favorite quilting designs among all of my quilts for sure!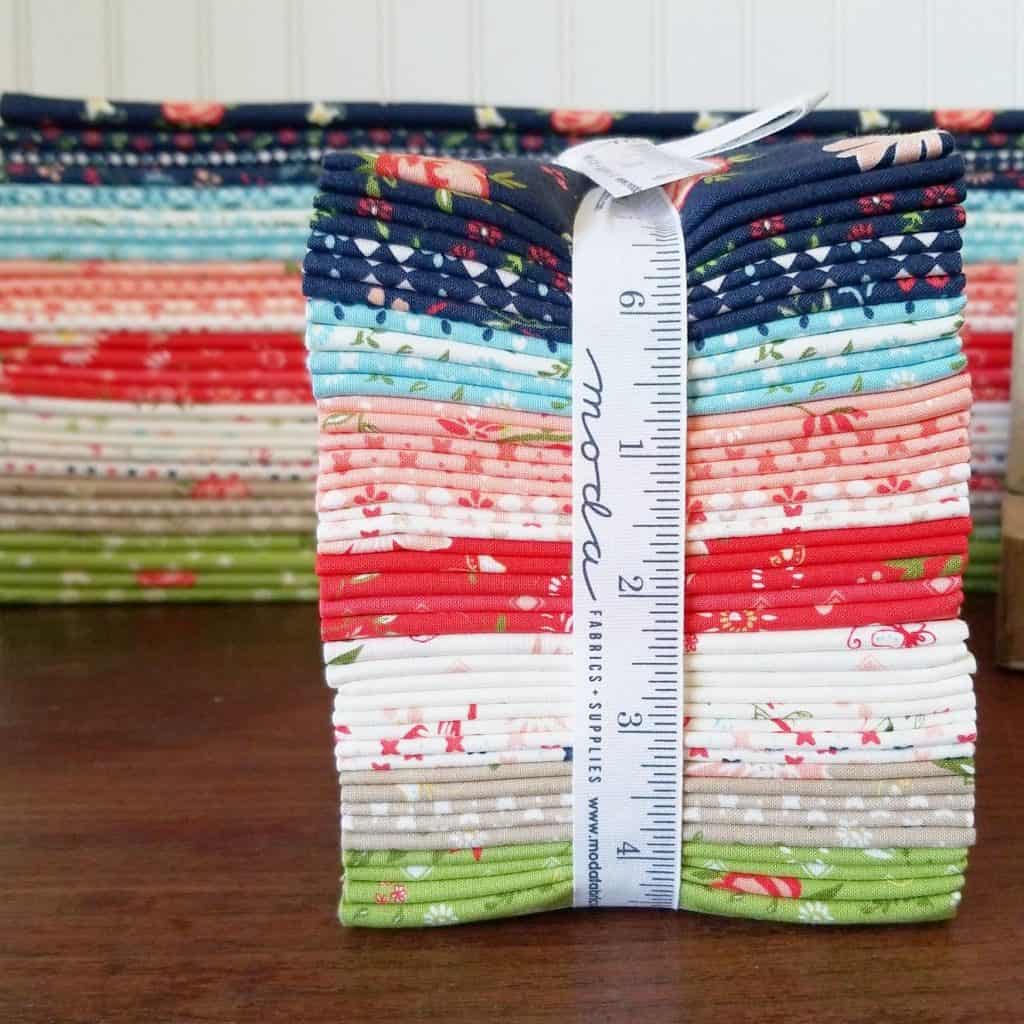 Patterns for the Summer Shores Fat Quarter Quilt are available now in paper here and in PDF here. Or, for a limited time, you can buy all five of the new Harper's Garden quilt patterns and get a discount and free shipping. Find the pattern bundle here.
Additionally, I'm going to be kitting this quilt and have pre-orders available. I'm requiring a deposit now, and you'll pay the balance about a week before the kits ship in September. Find all of the kit pre-order details here.
It's been nice to finally be able to begin to share our new fabric and quilts. I'll be back soon sharing the next quilt from our new Harper's Garden collection…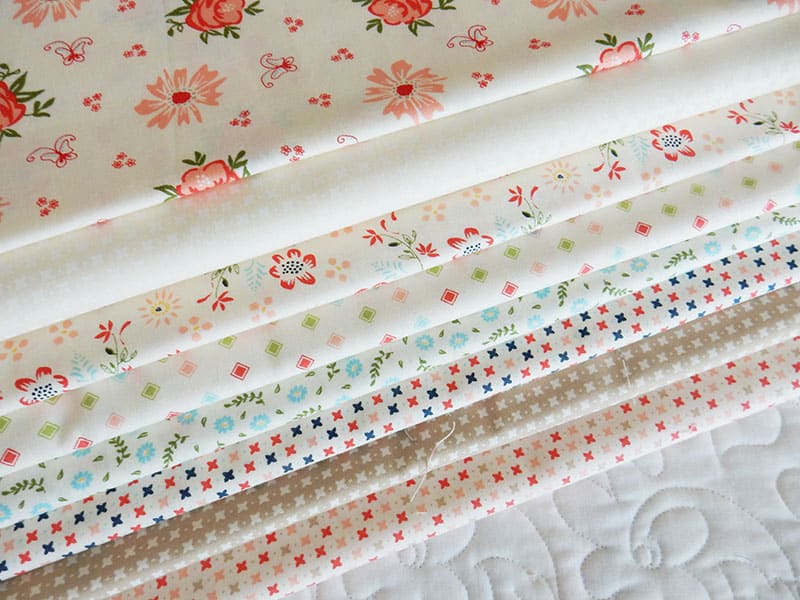 Finally, find the Harper's Garden low-volume print bundle pre-orders in the shop now…available in fat quarters and in half-yard cuts. Thanks so much for stopping by…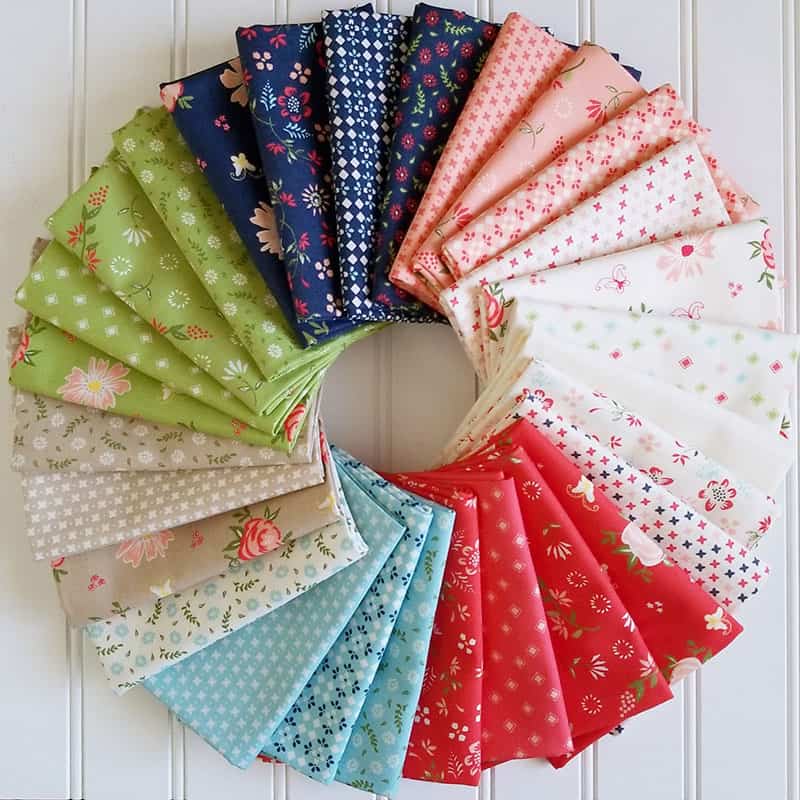 Happy quilting!