Hello and happy Monday! Today I'm sharing my third new quilt from our Harper's Garden fabric collection. This design had been in my sketch book since I saw an antique quilt with the setting. The antique version had open centers, but I thought it would be so much fun to add my favorite star block in the center…
The Vintage Charm Fat Eighth Quilt finishes at 63″ x 63″ and is a nice size for a lap or throw quilt. This is another one of those quilts that would be super easy to enlarge just by making more blocks or adding borders.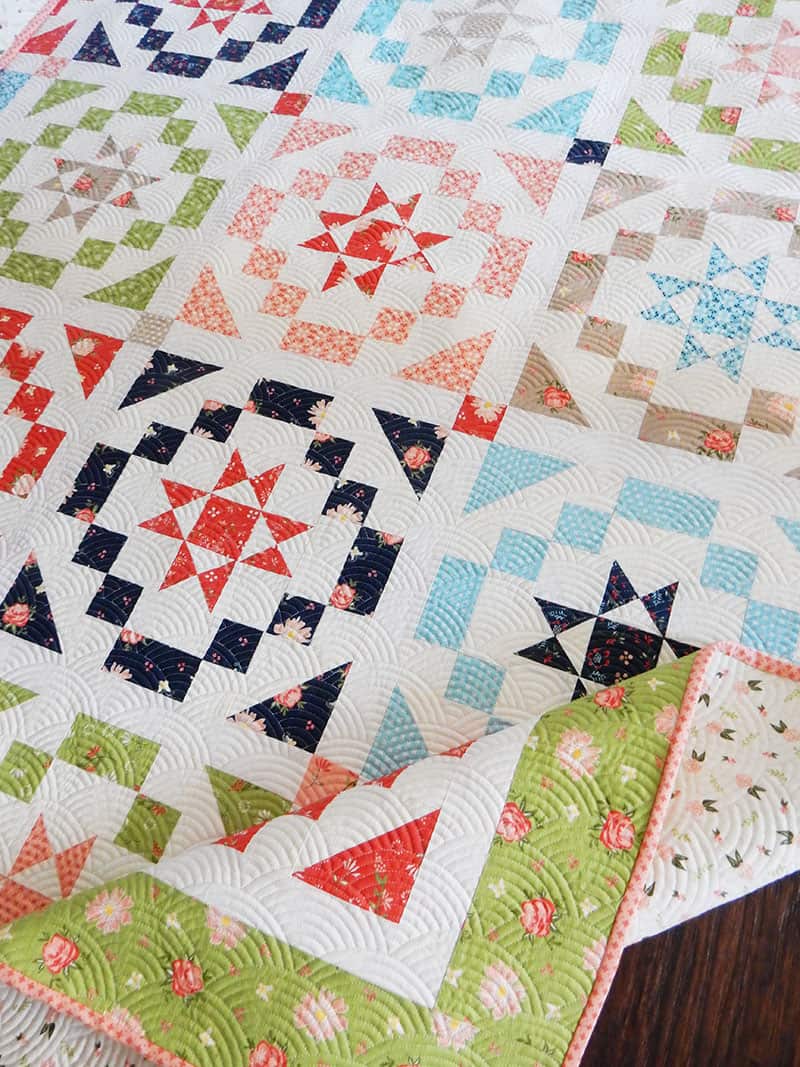 This was the second quilt I pieced when our sample yardage arrived, and it was so much fun! You'll use fast and easy strip piecing for the block border sections, and the Ohio Star units go together perfectly since they are pieced just a bit over-sized and then trimmed.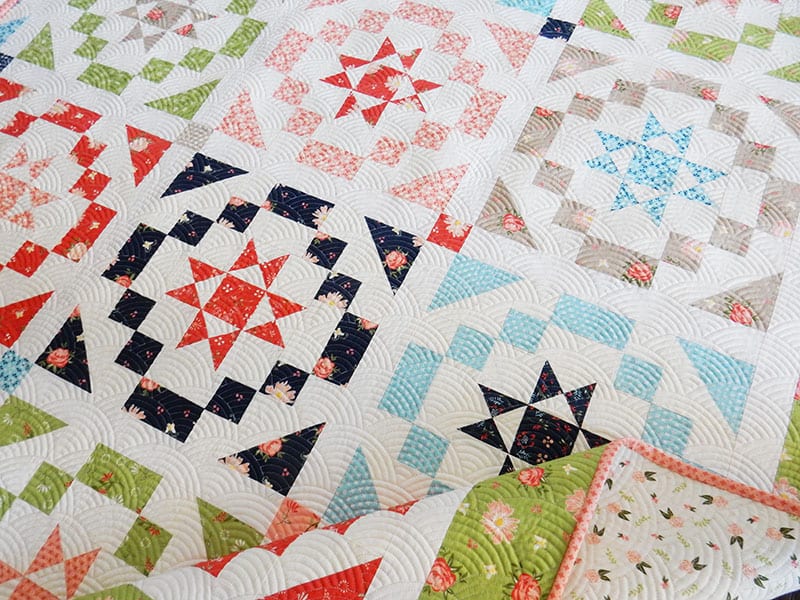 I had a lot of fun choosing fabric pairs for this one…there are so many fabric combinations within this collection that work well together. It was also fun to see the secondary "churn dash" pattern between the blocks.
Vintage Charm Fat Eighth Quilt Details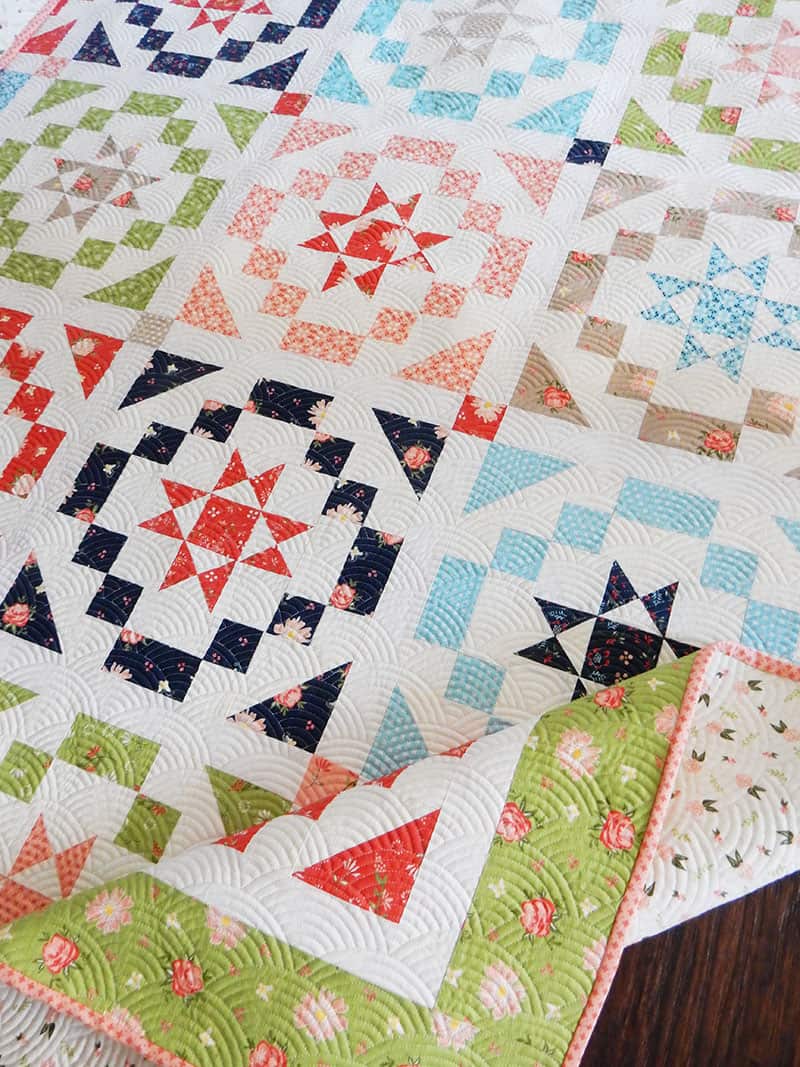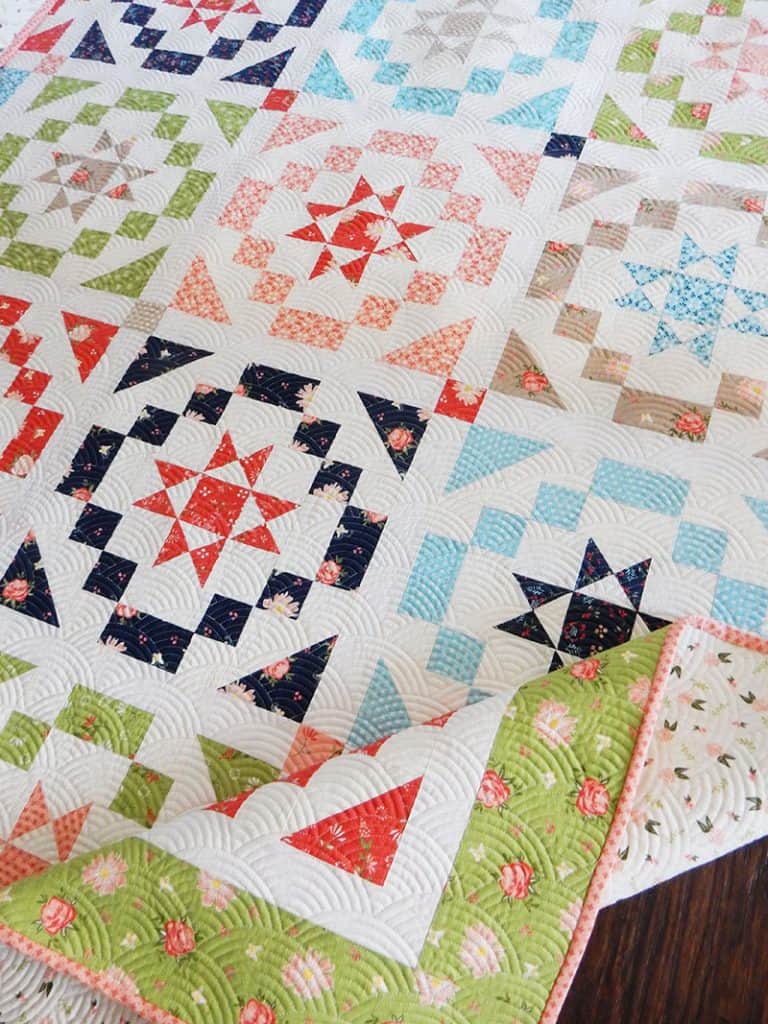 I'll be back tomorrow to share another one of the new quilts! Happy quilting…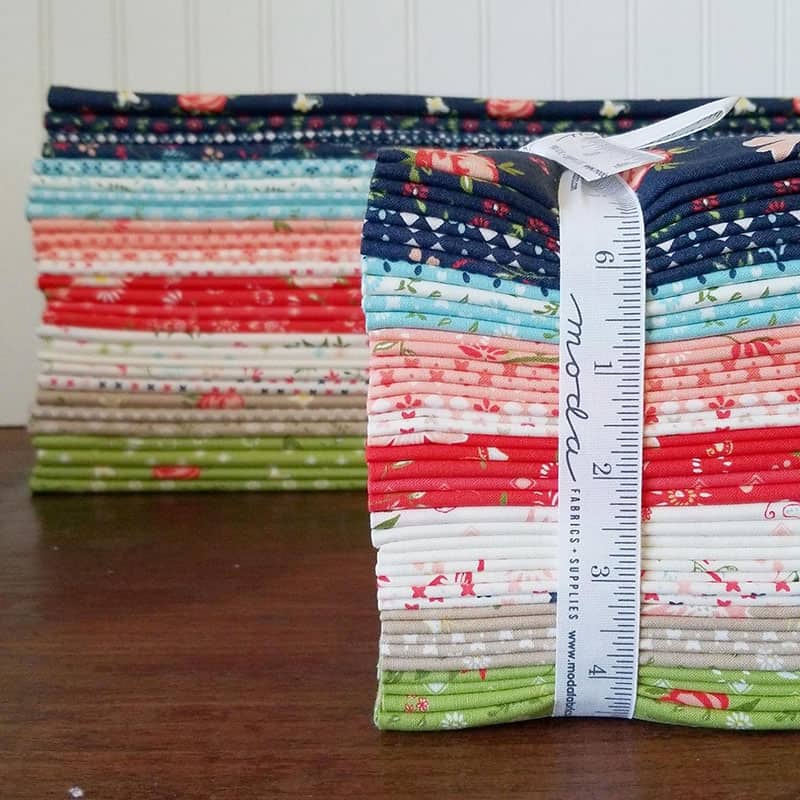 and thanks so much for stopping by!