Hello and happy Moda Block Heads Wednesday!  Today I'm sharing Moda Block Heads 2 Blocks 14 – 15!  We'll be sharing at least two blocks each week for the next month and a half; however, the blocks will all be 6″ finished blocks.  There won't be any trouble keeping up as these blocks are all fast and fun!  This week's terrific blocks are from Lynne Hagmeier of Kansas Troubles and Barb of Me & My Sister Designs.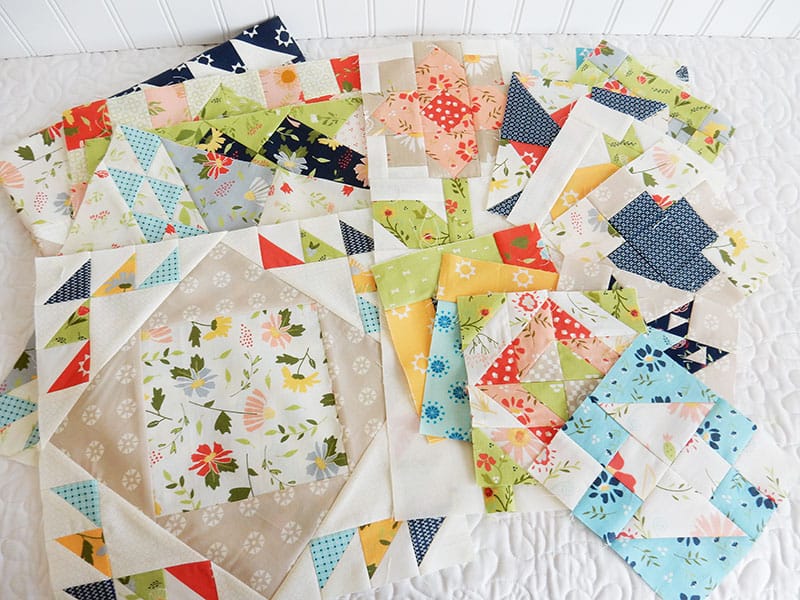 This week I once again used fabrics from our Walkabout collection for the new blocks.  I love how they are mixing in just beautifully with our other collections! And it's always fun to take the weekly block "group" photo!  With 15 blocks finished I'm starting to realize how much I'm going to love this quilt!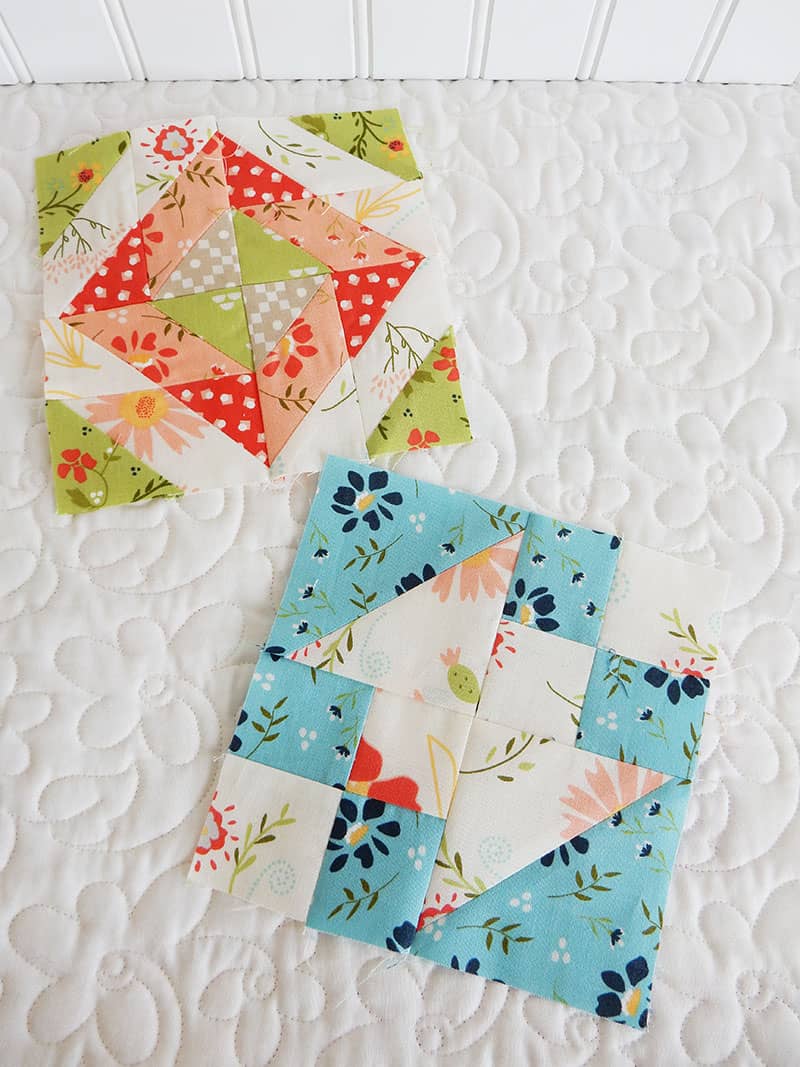 Block 14 is in the upper left corner.  There are a couple of color placement variations on the pattern to choose from.  I really loved the variation with the light fabric making a circle around the block and had fun using lots of different fabrics for this block.  I used the Mini Simple Folded Corners ruler by Doug Leko to add each of the squares to the rectangles.  This ruler works like a charm on these units!  Block 15 also has two different color variations on the pattern.  I used two of my favorite prints for this one! And I cut my squares larger so I could use this method for the half-square triangles.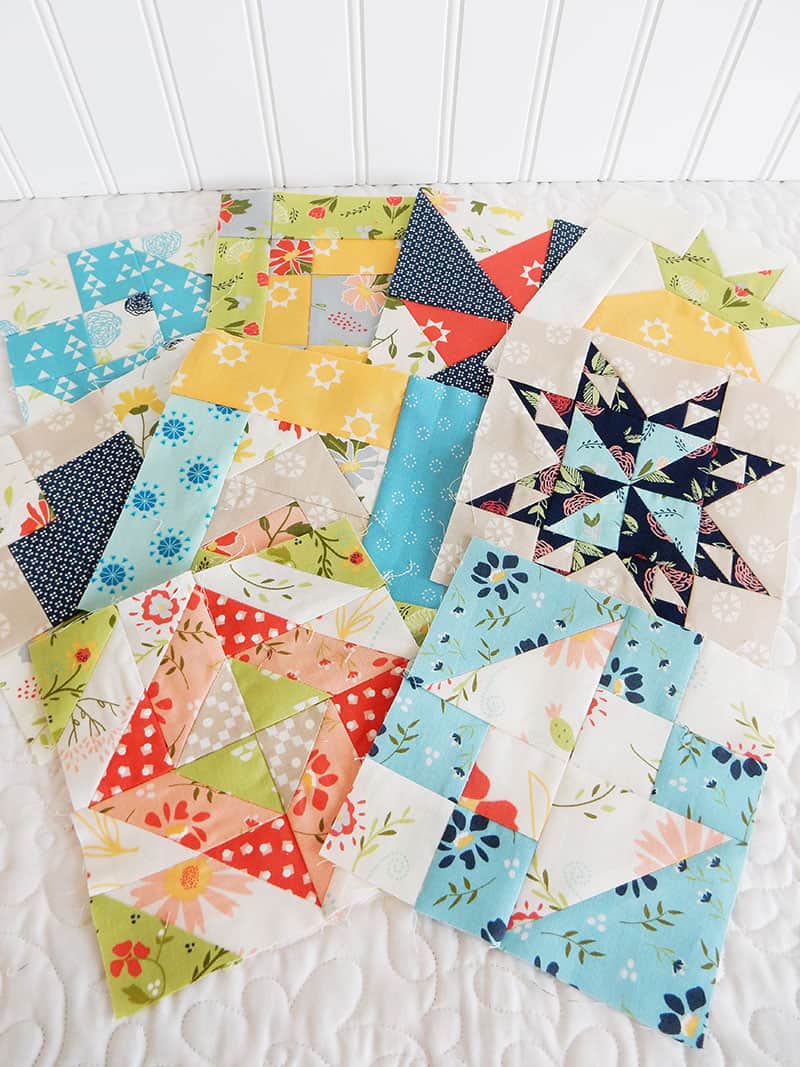 And here are all of the small blocks so far.  I like taking these pictures because they're pretty, but the photos also help me decide on color choices for the next week's block(s).  Sometimes I'll even set out the fabric colors I feel like I want to use for the next round.  I'm trying to keep the colors evened out among all of the blocks but also among the different sizes since they'll be placed in different areas of the quilt.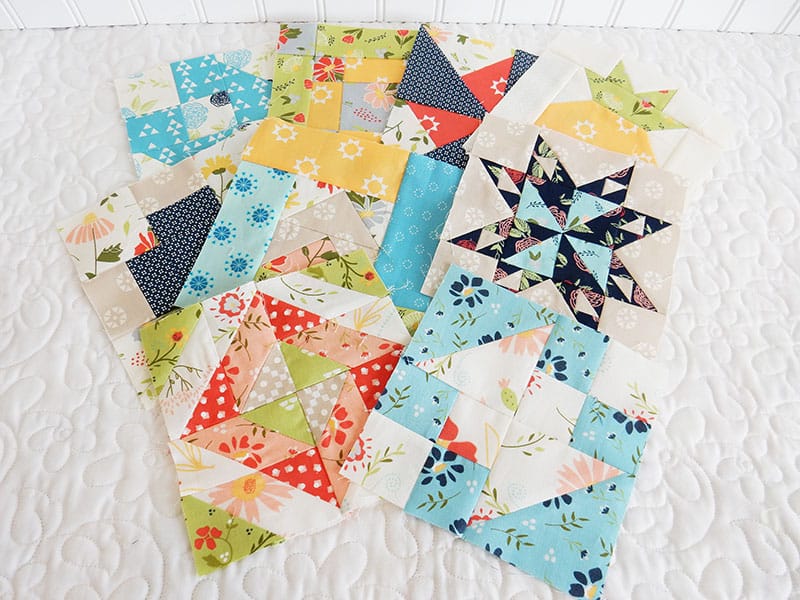 Moda Block Heads 2 Blocks 14 – 15 Links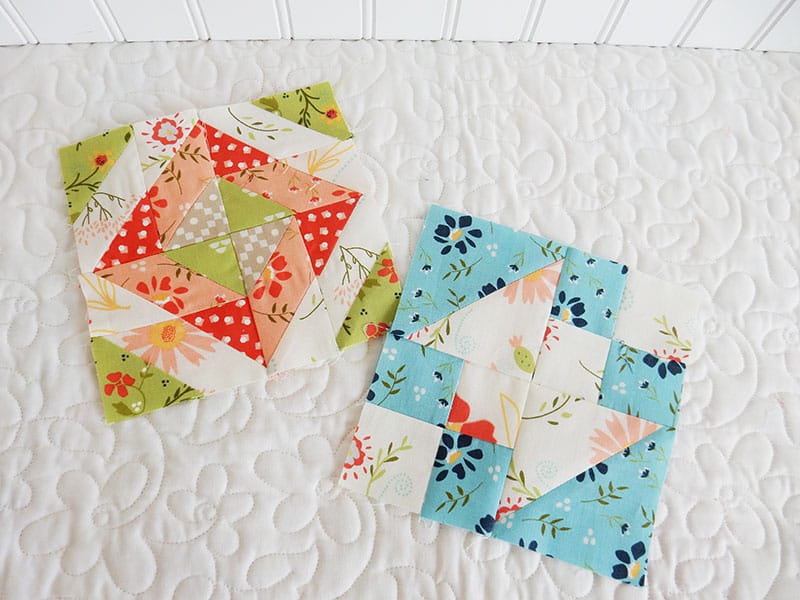 And Find the Other Moda Block Heads here: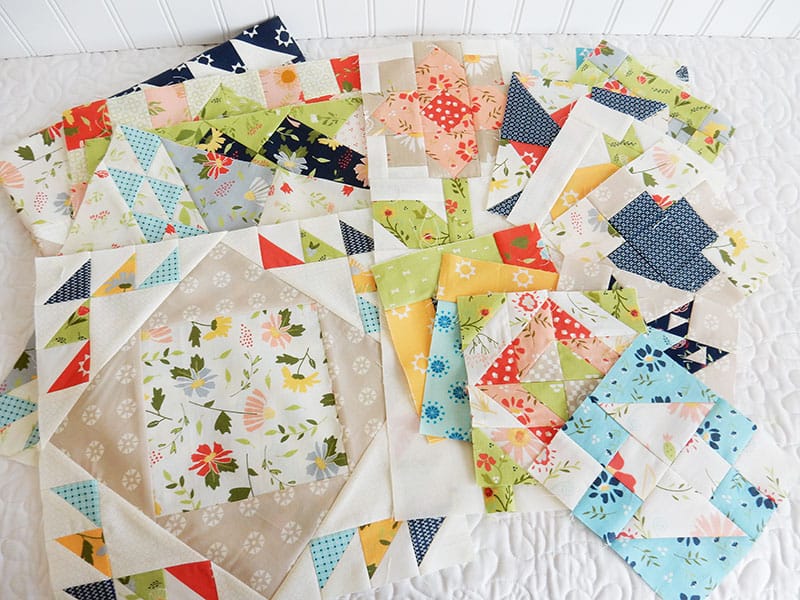 Have fun piecing the Moda Block Heads 2 Blocks 14 – 15!  And thanks so much for stopping by!