Hello, friends. Today I'm sharing Tips for Small Quilt Blocks and Accurate Piecing. I recently started working on the Sewcialites Quilt Along blocks in the 3″ finished size and have been having a lot of fun with them. But there are some tips and techniques that are very helpful when piecing these smaller blocks. And since most larger blocks are made up of smaller units, these ideas can also be utilized to make piecing more accurate overall.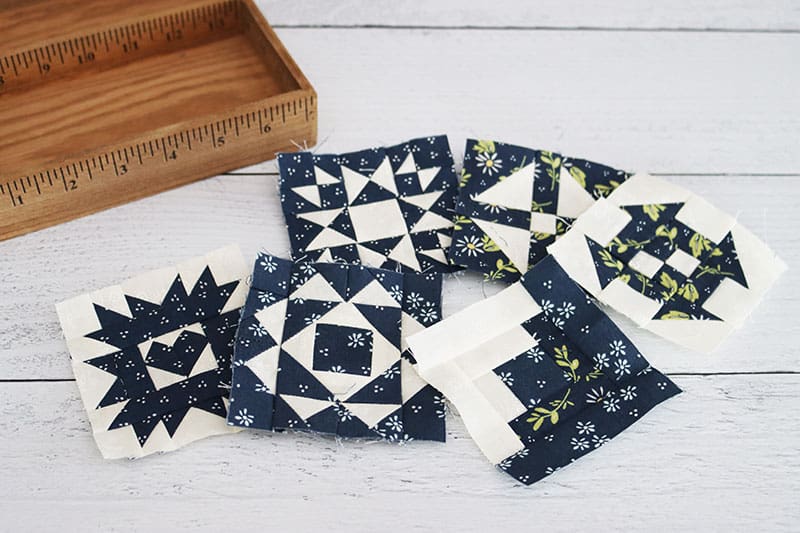 Tips for Small Quilt Blocks
There is nothing quite as cute as a favorite quilt block in a small size. While I've often worked with 6″ finished blocks over the years, it seems like in the past year I've worked more and more with 4″ and even 3″ finished blocks. I have a lot of fun with these smaller sizes and am glad there are tips and tricks to improve the accuracy of these blocks.
Tips for Small Quilt Blocks Video
Watch the Tips for Small Quilt Blocks video above, or go here to watch it on my YouTube channel. In the video I mention many of the items in today's post. Be sure to continue reading for a link to an additional blog post with tips for accuracy in piecing.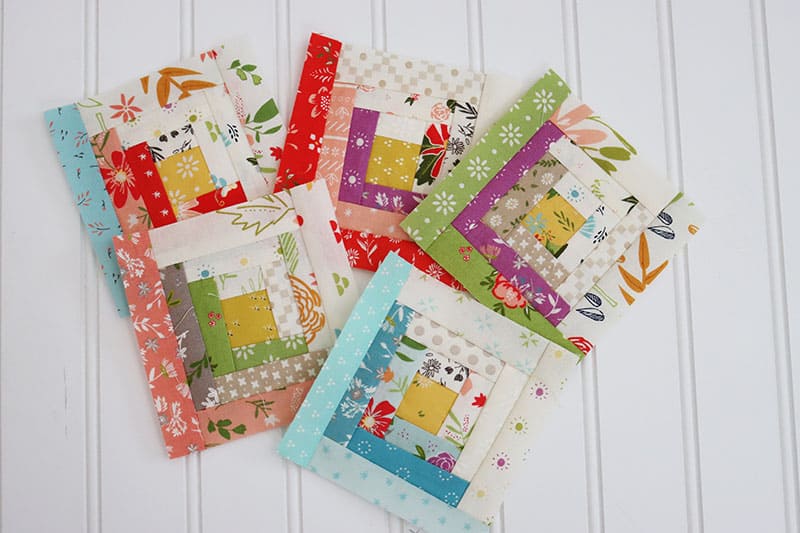 Measure and Cut Carefully
One of the first things I learned from my grandmother as a new quilter was to "measure twice and cut once." I wish I could say I've always followed that advice. Careful measurement and cutting, and reviewing the pattern directions is essential in all quilting, but especially in quilting with smaller pieces.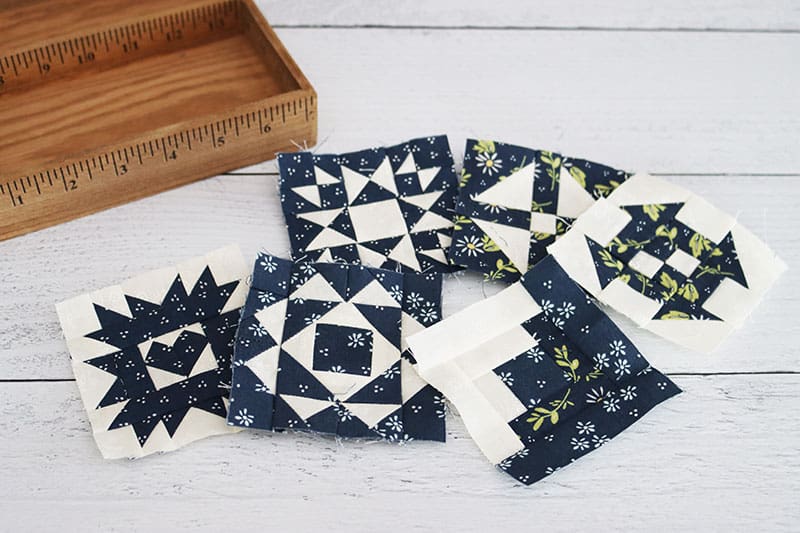 Make Sure your ¼″ Seam is Accurate
When sewing smaller blocks it's especially important that your seam allowances are not at all larger than ¼″. In fact, it's often helpful to use a scant ¼″ seam which is a thread or two smaller than a true quarter inch. You can find additional information on achieving an accurate ¼″ seam allowance here.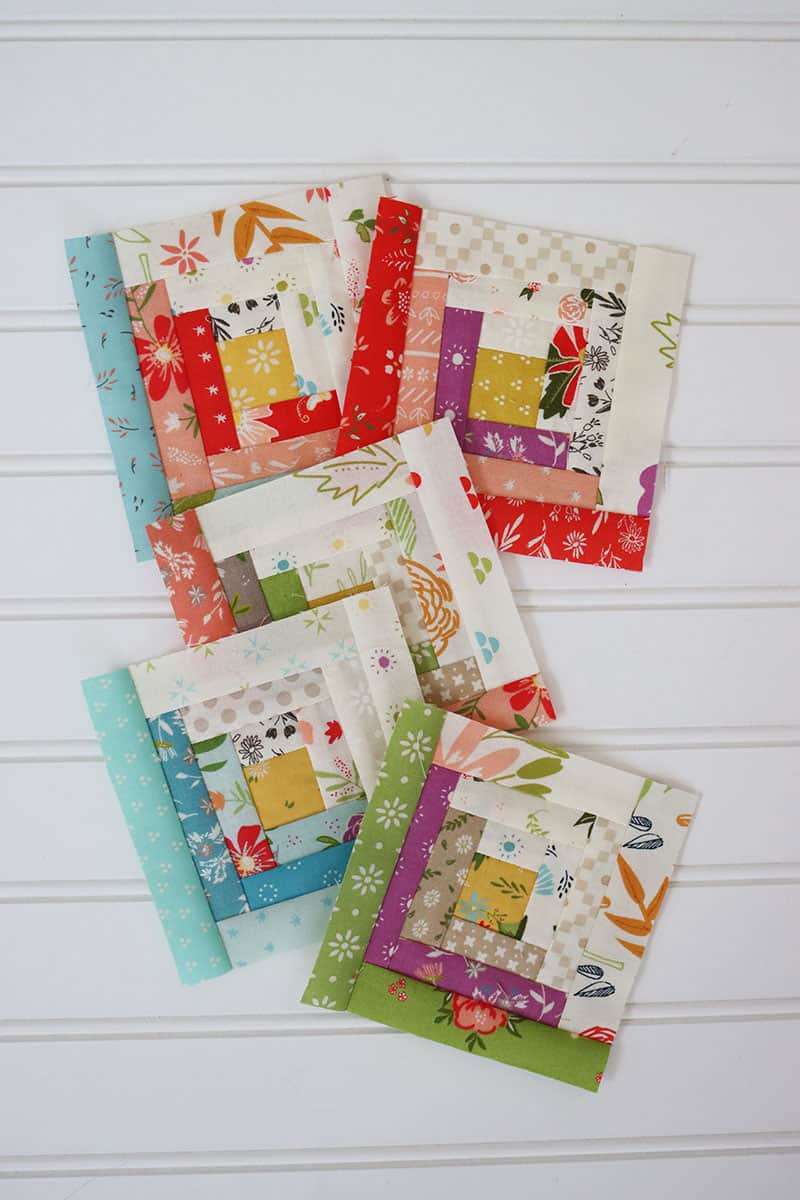 Consider Using Starch or a Fabric Spray
I know that many quilters prepare all of their fabrics with starch; however, I am most likely to use starch when sewing smaller pieces and blocks. Below is a list of starch and starch alternatives for preparing fabrics:
Faultless Starch (preferred starch by many quilters for preparing fabric before cutting and sewing)
Best Press Starch (available in scentless or a variety of scents)
Flatter Fabric Spray (available in scentless or a variety of scents–not a starch, but a spray that smooths fabrics and helps reduce wrinkles)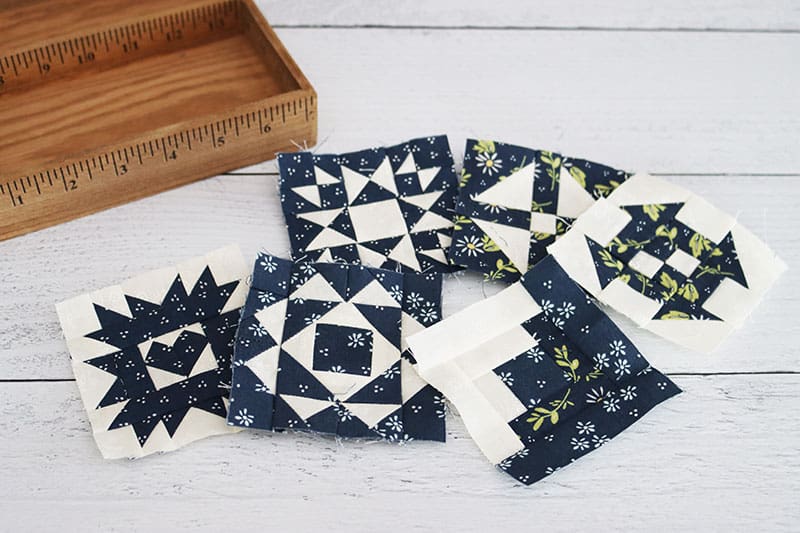 Tools to Help with Accurate Piecing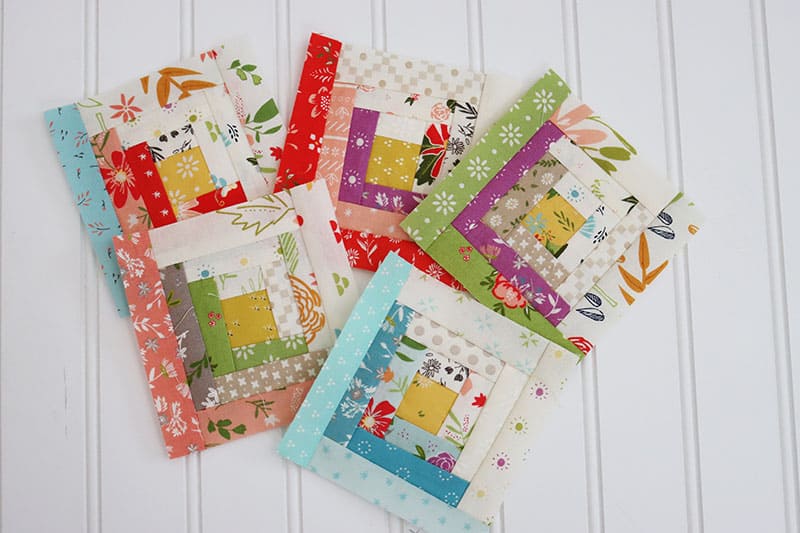 Use a Slightly Smaller Stitch Length
I found out how useful it can be to use a slightly smaller stitch length for small piecing completely by accident. I had been sewing with triangle paper and hadn't changed up my stitch size one afternoon when I realized the smaller stitch length was actually helping my small blocks stay together.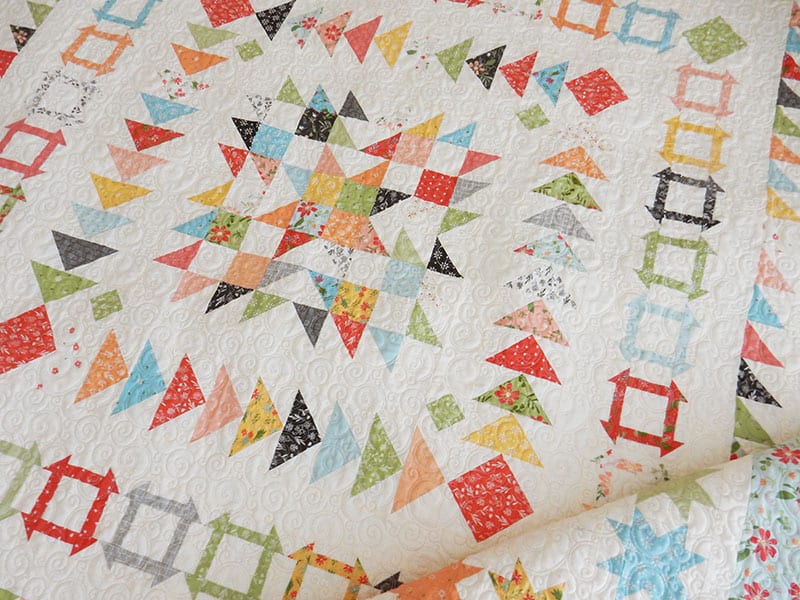 More Helps for Accurate Piecing
You might also enjoy 10 Quilt Piecing Tips & Tricks to Increase Piecing Accuracy here. This post includes a few of today's tips along with some more general guidelines and helps for piecing accuracy.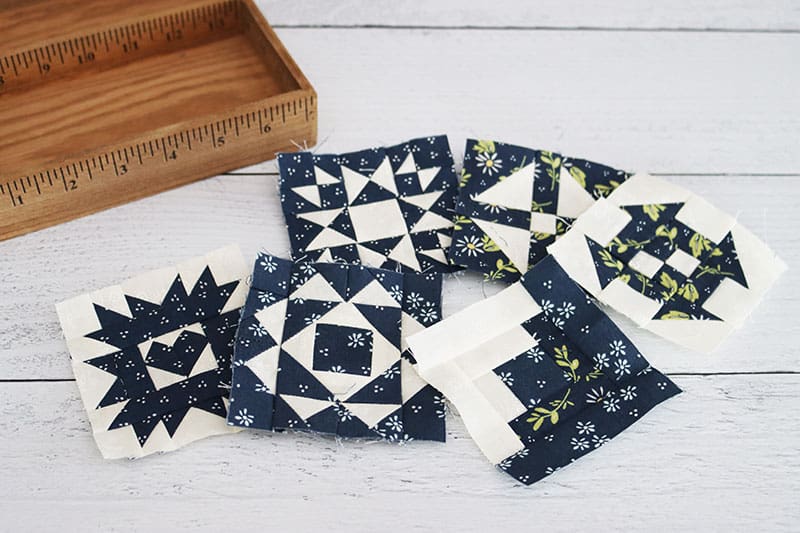 Happy quilting, and thanks so much for stopping by!