Hello, friends…and happy Friday. I'm posting the Sewcialites Quilt Block 20 again because…well…the weather in Texas last week prevented the Fat Quarter Shop team from being able to get to work for a few days. So all of the blocks in this quilt along have been pushed back by one week. Thanks so much for your patience. I was able to get two more of the earlier blocks finished up this week, so I do have some new pictures for you. And read to the end for a fun announcement.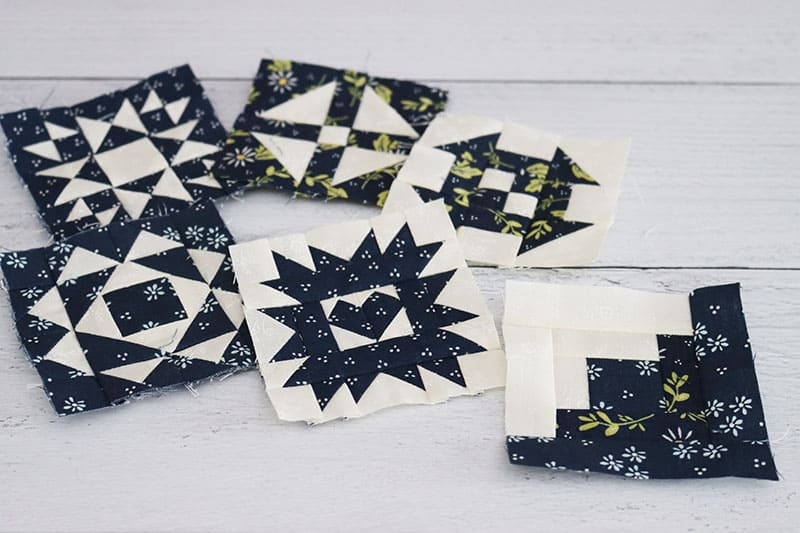 Sewcialites Quilt Block 20 Again
Sometimes things happen…I had already posted last week before I found out that the pattern for block 20 would be releasing this week. Oh well…the pattern is available now. I was able to play a little catch up and even ended up filming a video and writing a post on sewing with small pieces…links to those below.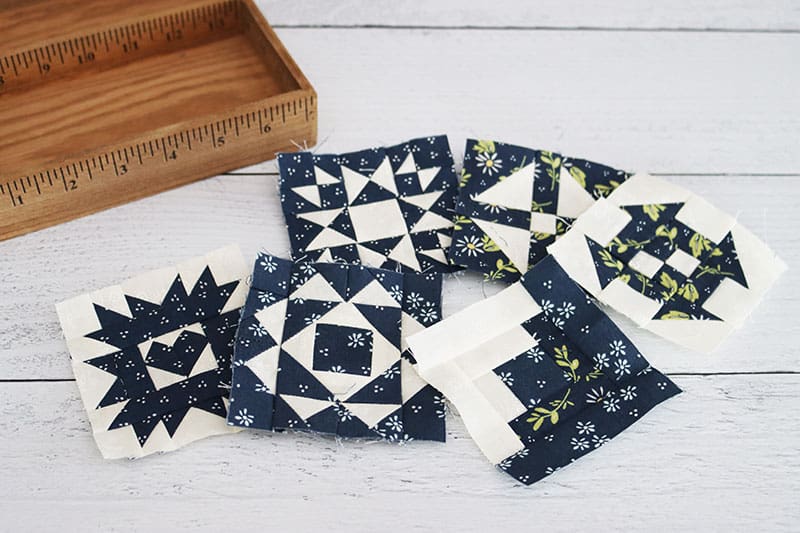 Block 20 Links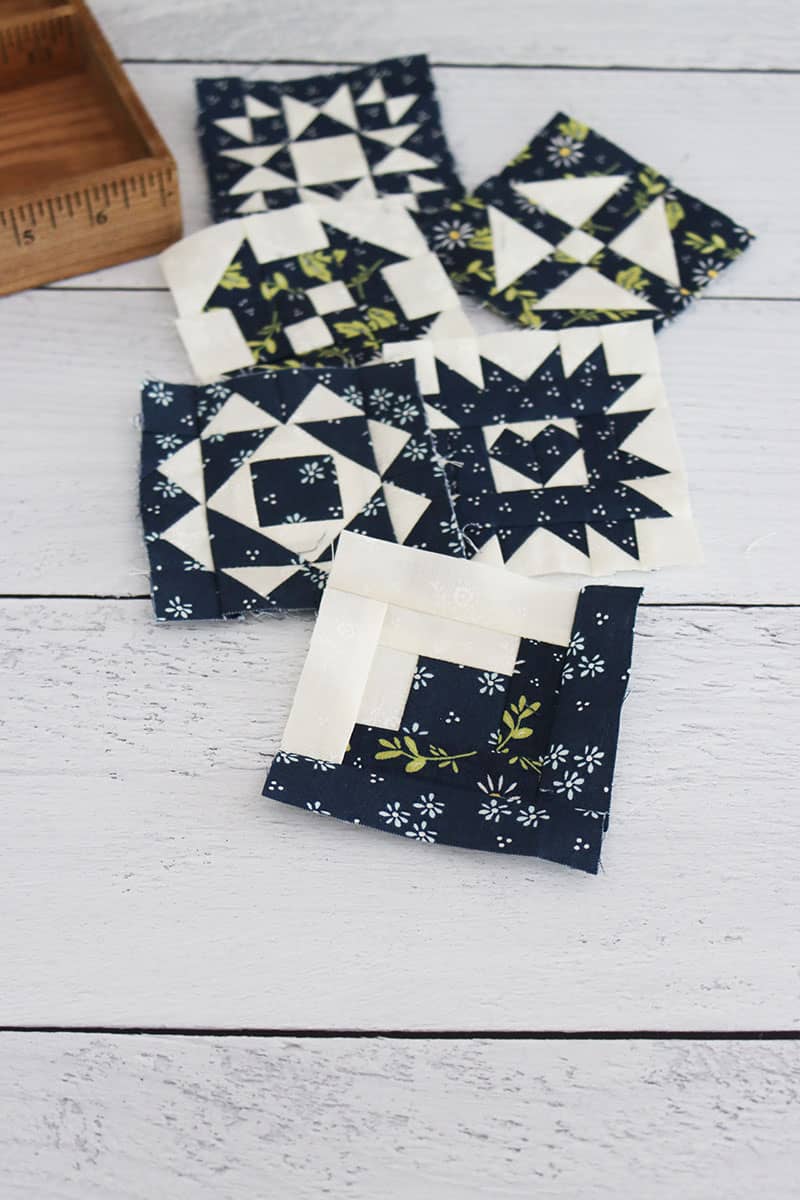 Helpful Hints for Sewing Small Blocks
As I mentioned, I posted yesterday with some great tips and tricks for sewing with small blocks. Find all of the tips for sewing small pieces here. And there is also a short video I included on that post…or go here to watch it on YouTube.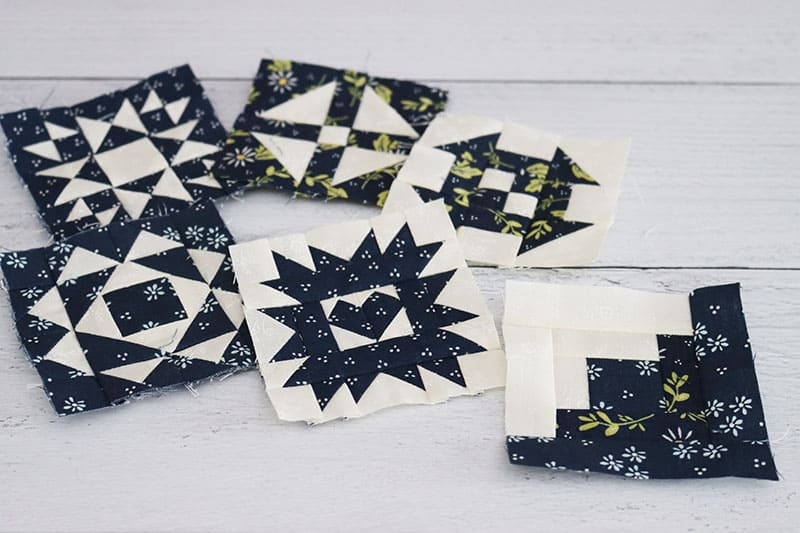 Next Week's Block + Something Fun
I'll be sharing next week's block a day late (on my Saturday Seven post) because guess what…I get to share our new fabric collection and several new patterns next Friday! I can't wait…maybe a sneak peek will be in order next week.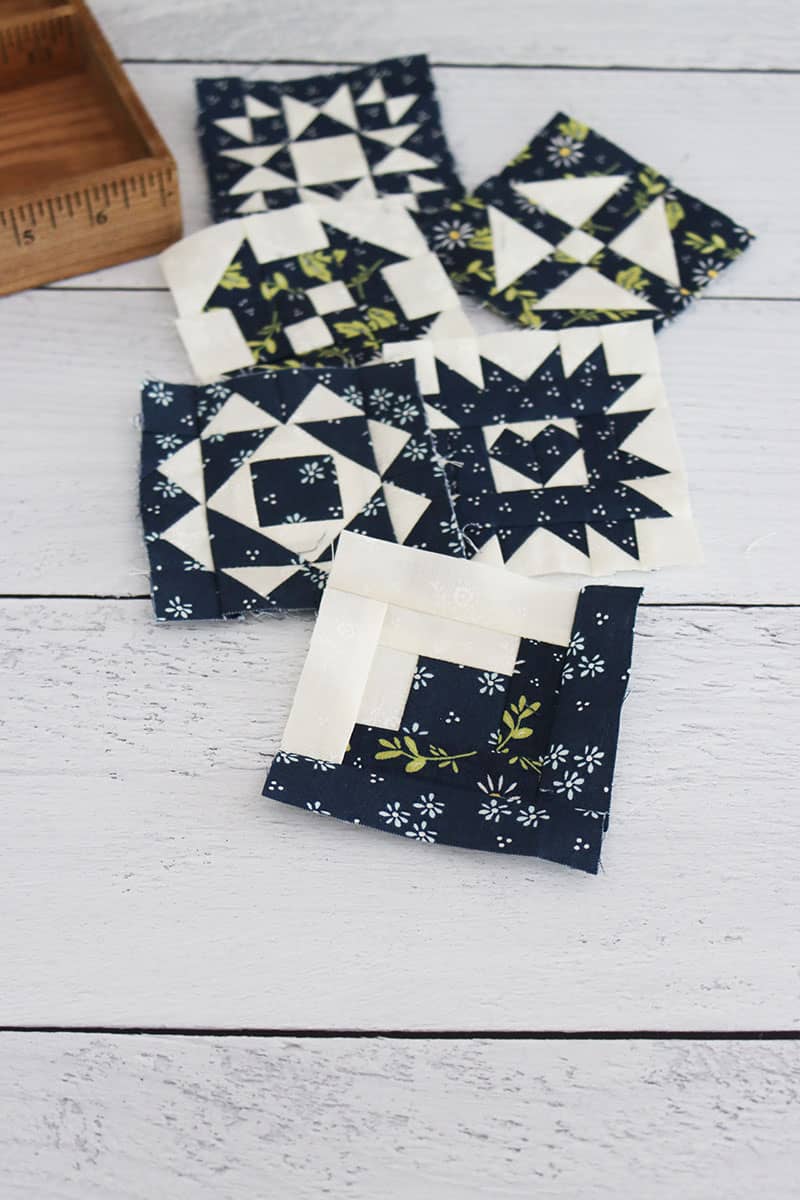 Happy Quilting, and thanks so much for stopping by!