Hello and happy Thursday! Today I'm sharing the Quilting Life May Block of the Month, and I have a fun surprise for you as well!  This month's block is one of my favorites, and so I ended up making three.  More on that later!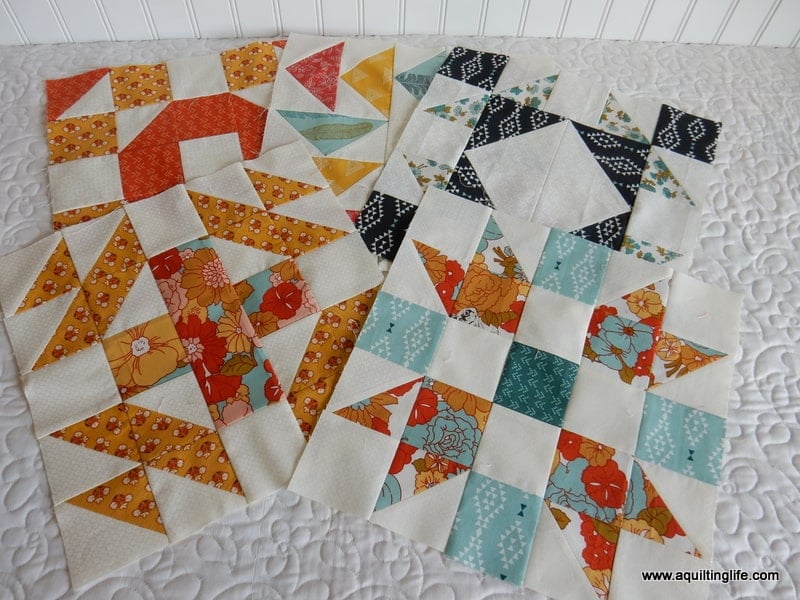 I love taking the monthly photos after I finish each month's block.  It gives me a good idea of what colors to focus on for the next month's block.  Navy will definitely be a primary color in the June block. For this version of my May block I used three different fabrics in various shades of blue.  You could easily use just two fabrics, though by using the contrast fabric for the center square.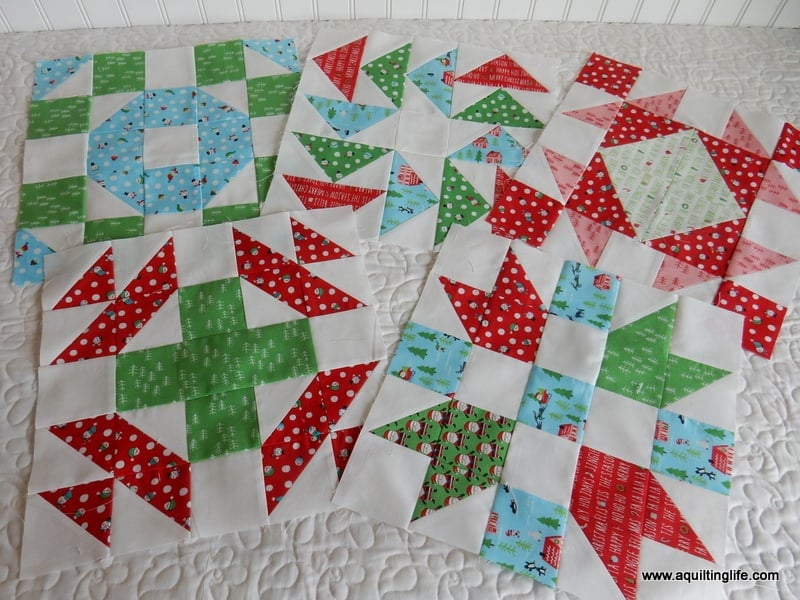 The Christmas version is really fun.  I played with my scraps and used two reds, two greens, and the aqua for contrast!  Five different fabrics were used in this block (along with background). The colors are looking pretty balanced for this group of blocks. Pink will definitely be used in the next block, though.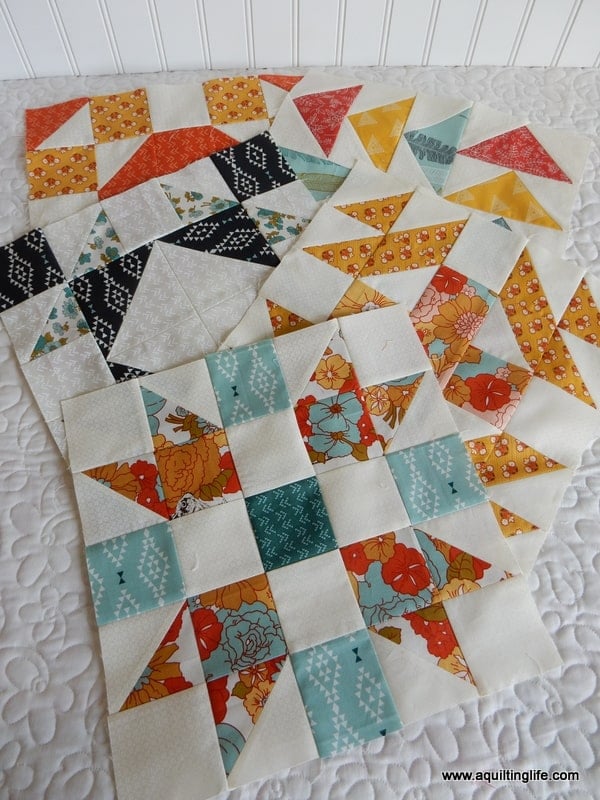 One more block and we will be half-way finished.  This quilt is really starting to come together!  It might be time for me to start thinking about sashing and layout options! Now about that surprise I have for you…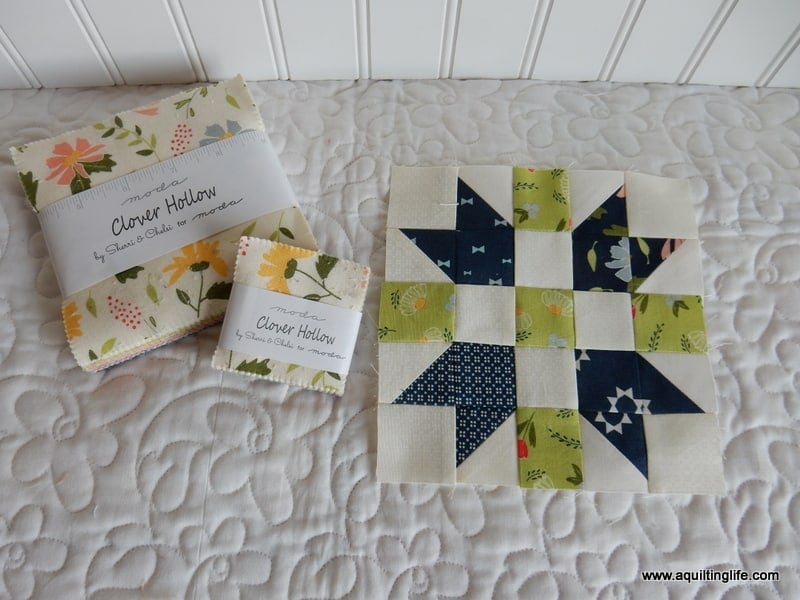 A Clover Hollow version of these blocks seemed like something I just had to make–in mini size! And oh how I love this little block.  I think I should have been making mini versions all along!  For this month's mini I used four different navy prints and tied it all together using one green print for the contrast squares. So…this month's pattern will include the mini version directions.  Then, after Quilt Market I'll start updating the previous patterns to include directions for the mini blocks.  I will get them all updated by the time I release the June block patterns.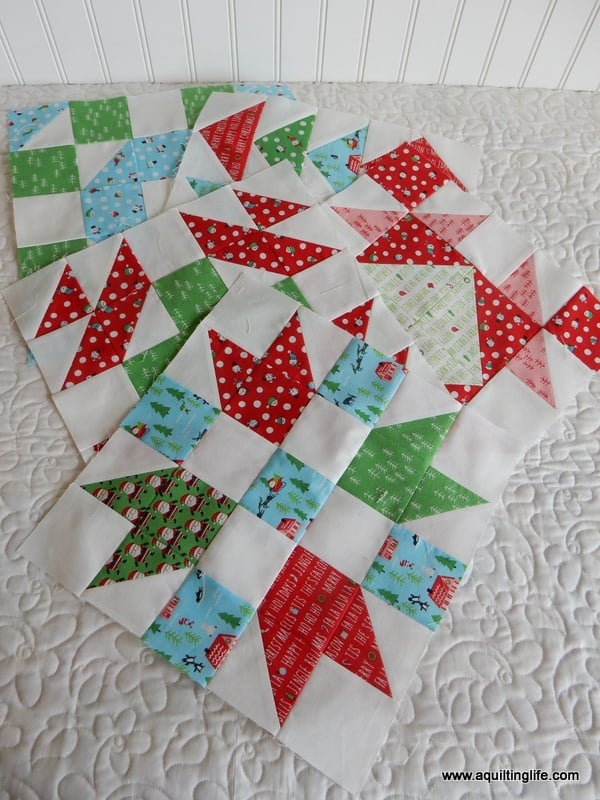 Go here to download the PDF for the Quilting Life May Block of the Month! I know you'll have fun with this month's block…and maybe you'll decide to start a mini version as well! And visit the landing page here to find links for all of the previous month's block patterns.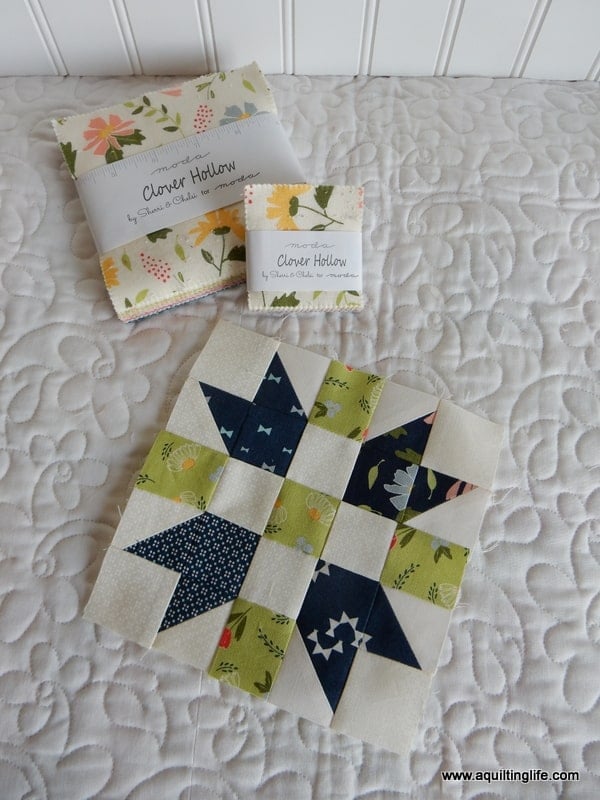 Thanks so much for stopping by, and have a terrific day!  Happy quilting!