Hello and happy Saturday–can you believe it's December 21st? I'm feeling strangely prepared for Christmas, but that might be because we are having our family party in between Christmas and New Years due to our younger son's work schedule. I'm going to enjoy the next few days making several gifts I've been wanting to get made and trying to keep with my mantra to "simplify." Just in case you do need some holiday ideas, I've kept the "Home for the Holidays" category for one more week! And if you're new here, The Saturday Seven Inspiration for Quilters 108 is a smorgasbord of fun things for quilters: find patterns, notions, recipes, good reads and more!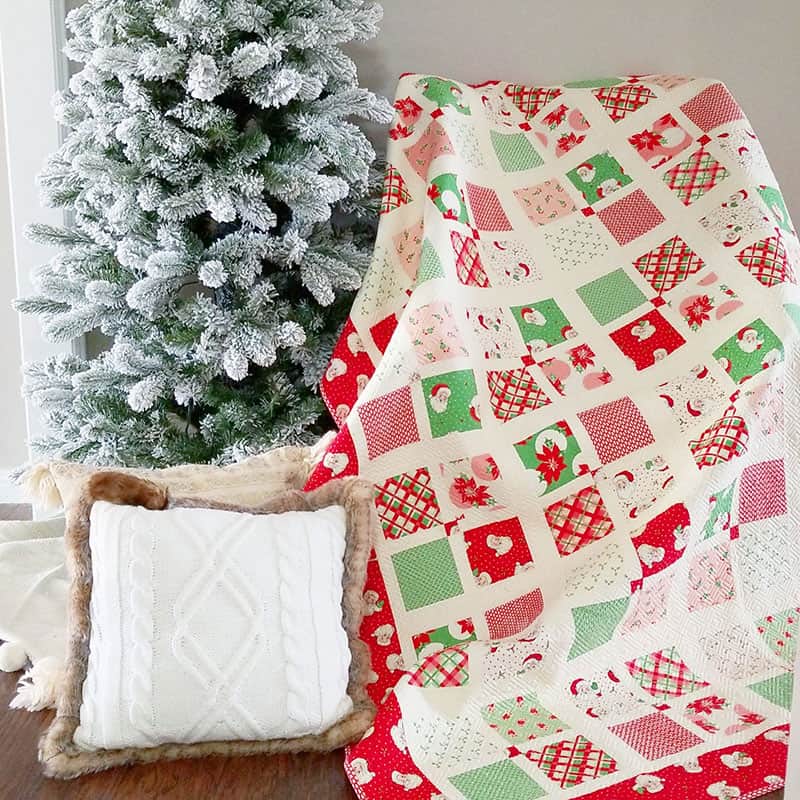 Saturday Seven 108
1. Feed Your Spirit
Three great articles to share this week: first, I loved "My 2020 Vision" here. And I also enjoyed "How to Reset Your Life" here. I also enjoyed reading "How to Build Positive Habits in 2020."
2. Bookshelf
I ordered a couple of books for myself this week (I always enjoy starting new books at the beginning of the year). First, Do Less (this one came highly recommended…looking forward to it). And I also ordered this book because I love fun quotes (this one would make a great gift as well). Finally, I have pre-orders for my new book coming in 2020 in the shop now!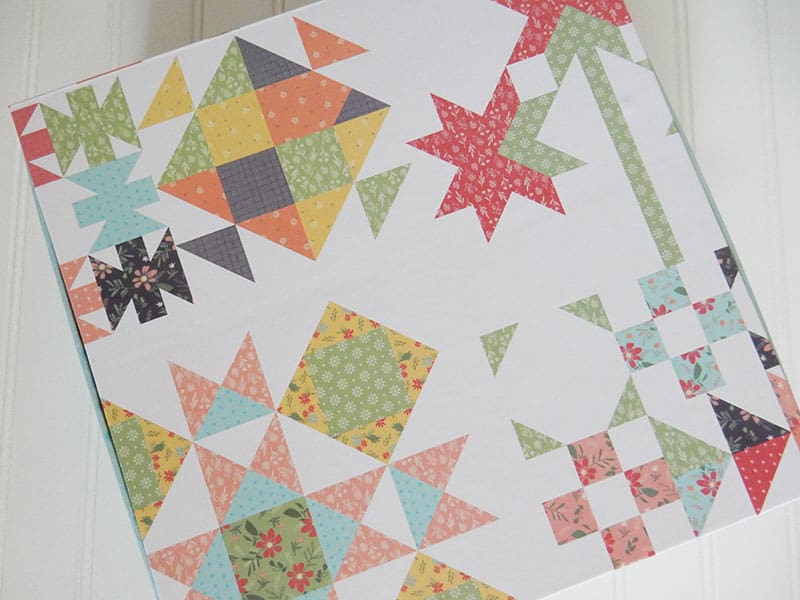 3. Good Eats
This one had me at "spinach dip + individual serving." These Spinach Dip Bites look like a fun appetizer for Christmas or New Year's parties. Find the recipe here. And these Easy Lemon Herb Baked Chicken Breasts look like a great alternative to all of the sweet and savory foods of the season. And I love this post from Magnolia on "How to Make a Holiday Dessert Board."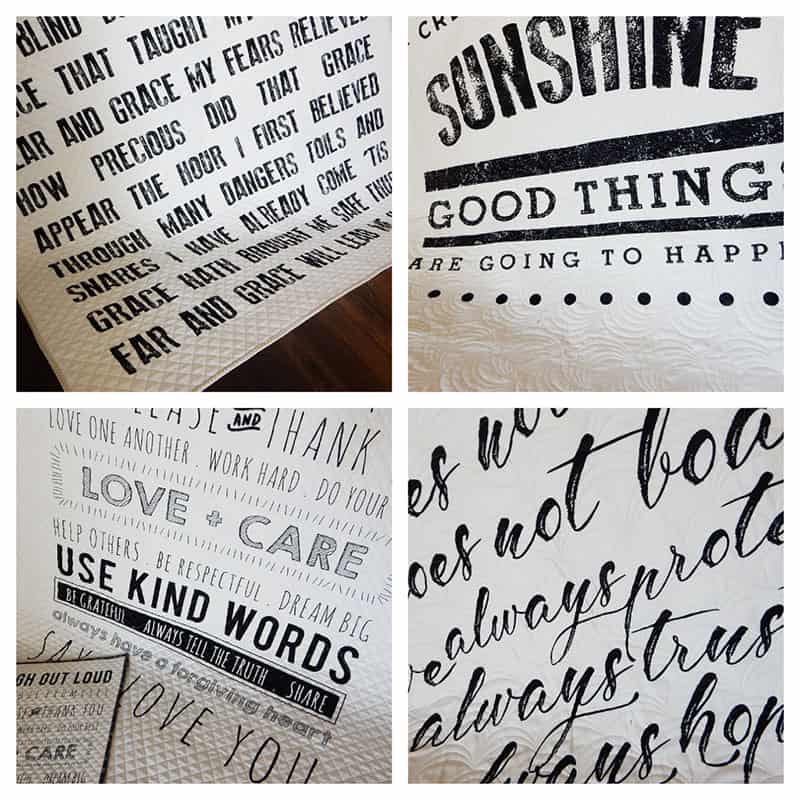 4. Quilt & Sew
Perfect sized Custom Gift Bags to Sew…with a printable worksheet to adjust to any size. Find the tutorial here. And this Fast & Easy Fat Quarter Quilt Pattern is so quick you can make one before Christmas…or gather scraps to start making them after the holidays. Find the free tutorial here.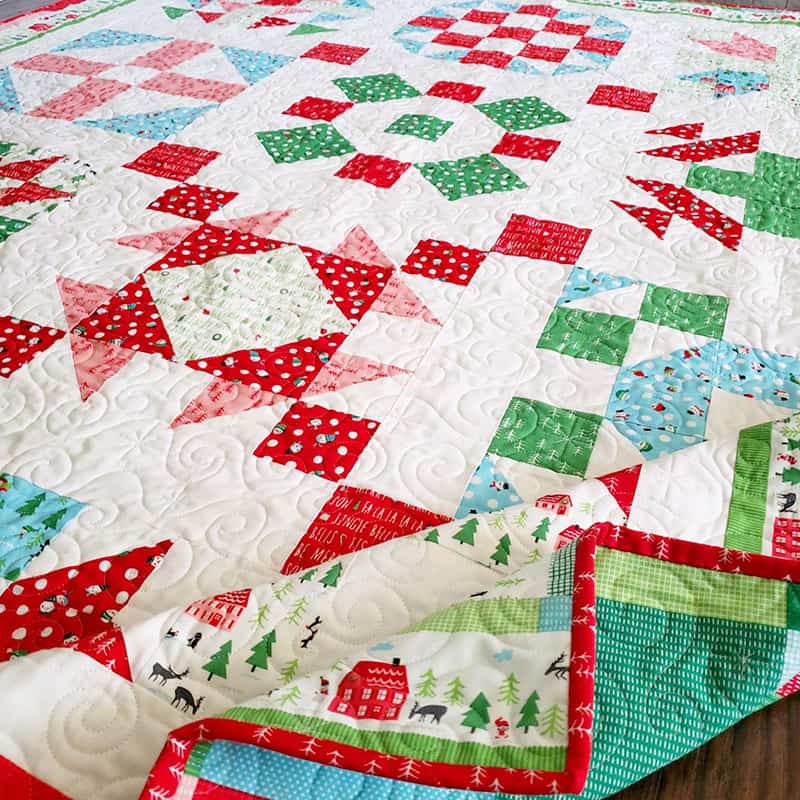 5. Home for the Holidays
Here are some fast and fun Neighbor Gift Ideas. And here are some cute DIY Holiday Projects from Fat Quarter Shop. I especially love the Layer Cake ornaments–fell in love with how cute and simple they were while I was at the FQS Studios earlier this month. And finally…this good list of Simple Holiday Traditions. It's not too late to choose something simple and add it to your holiday experiences.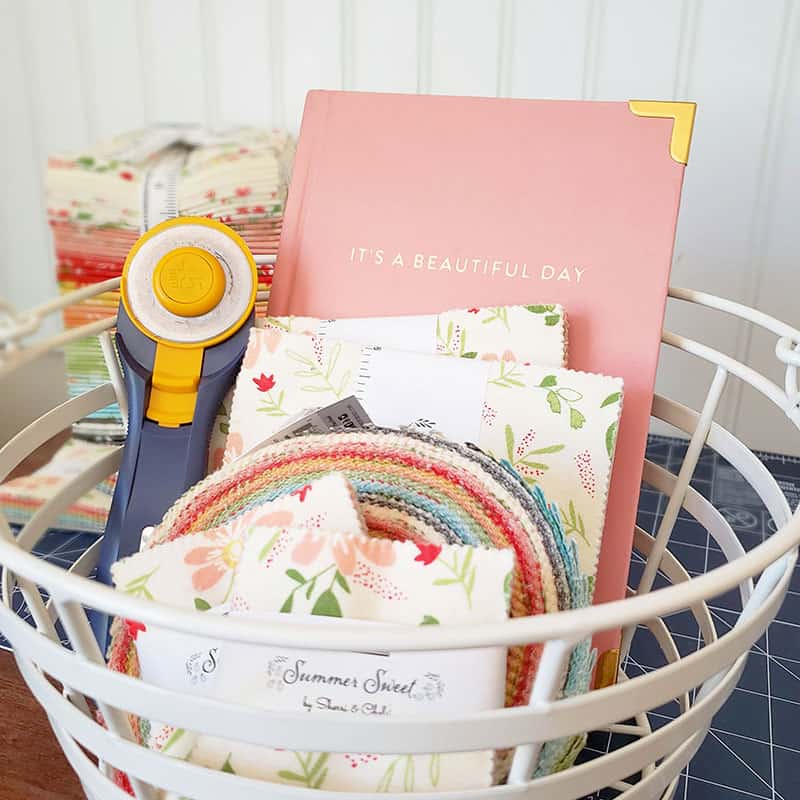 6. Organization
Along with finishing up some handmade gifts, I plan to really focus on organizing for the new year this week and next. I'll be sharing some fun things soon on the blog on this topic–stay tuned. And here is a terrific article on "Managing Your Time When You're Always Behind."
7. This Week on the Blog
This week was a busy one…in case you've been too busy to stop by, here is what I shared this week:
Thanks so much for stopping by to read this Saturday Seven 108 post. I hope your weekend is off to a terrific start! If you are looking for more inspiration like the ideas found in this post, you can find all of my posts in this series here.