Hello and happy Friday, and welcome to the Sunday Best Quilts Sampler Block 9 post! Today Corey and I are sharing the free PDF download for this week's Pier 44 Block. This block might look like it's really complicated, but I promise there are some easy ways to make it, and you are going to love it! You'll just need to give it a try (and then you might like it so much you'll end up making the entire Pier 44 quilt)!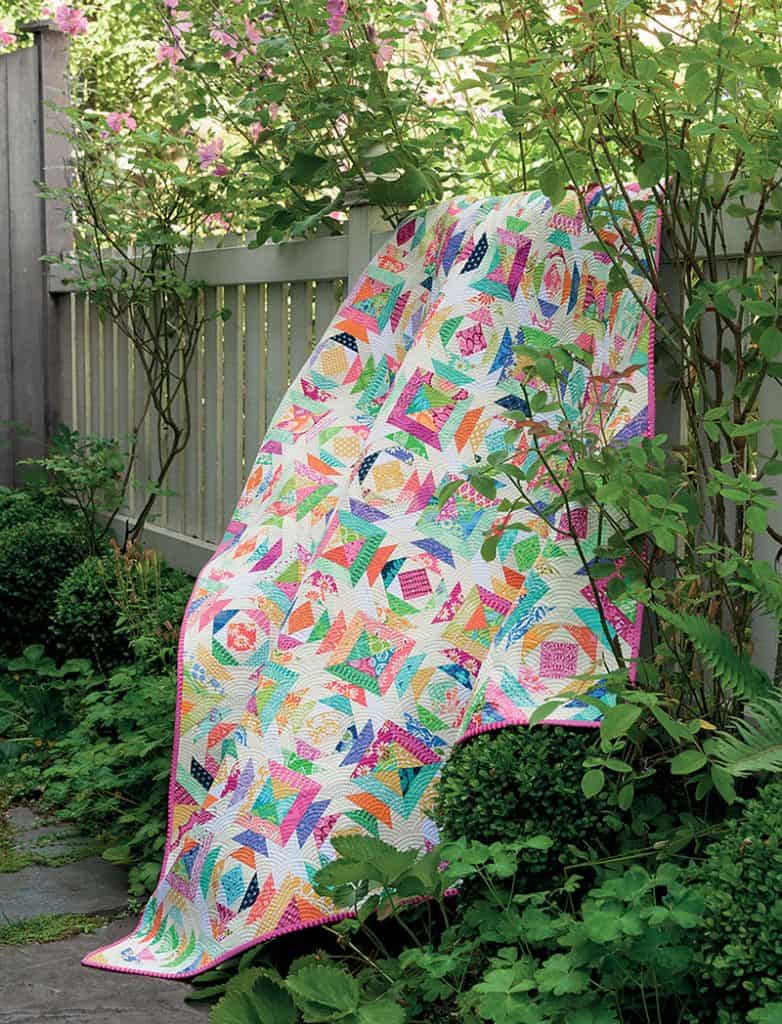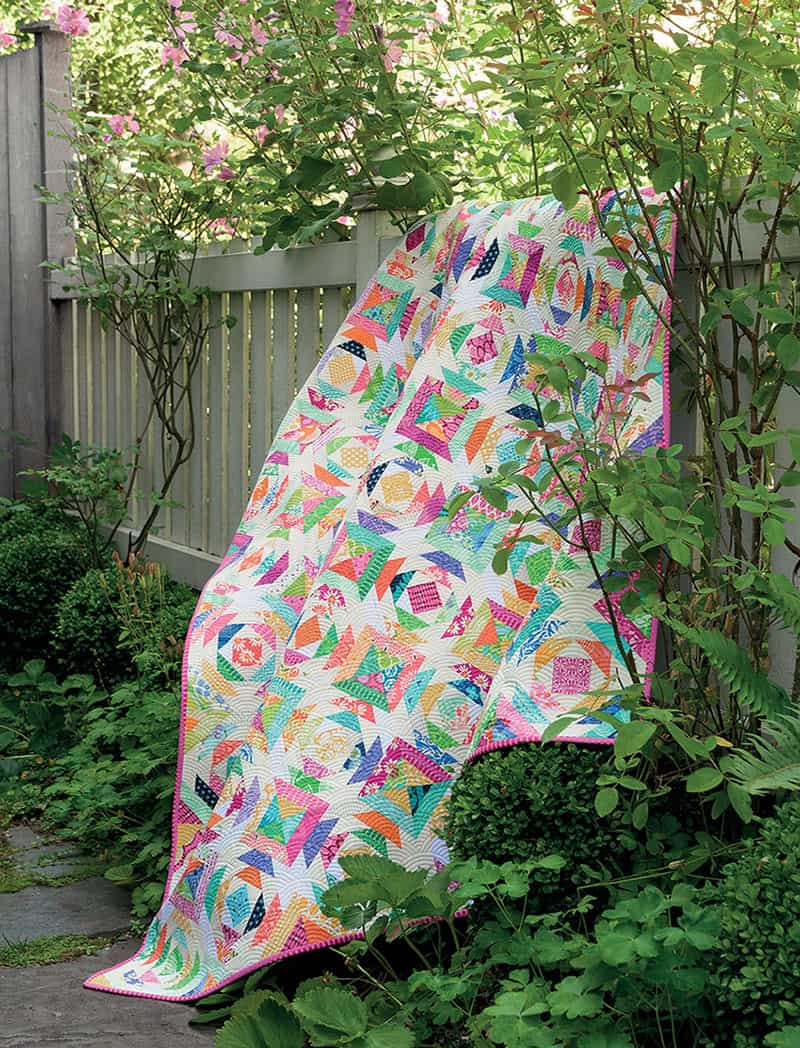 My Pier 44 Quilt in Sunday Best Quilts
My Pier 44 quilt was made from hundreds of different fabrics from my scrap bin. Even the backgrounds are scrappy in most instances. Pier 44 is probably one of my favorite quilts I've ever made, and I really do want to make more using this technique.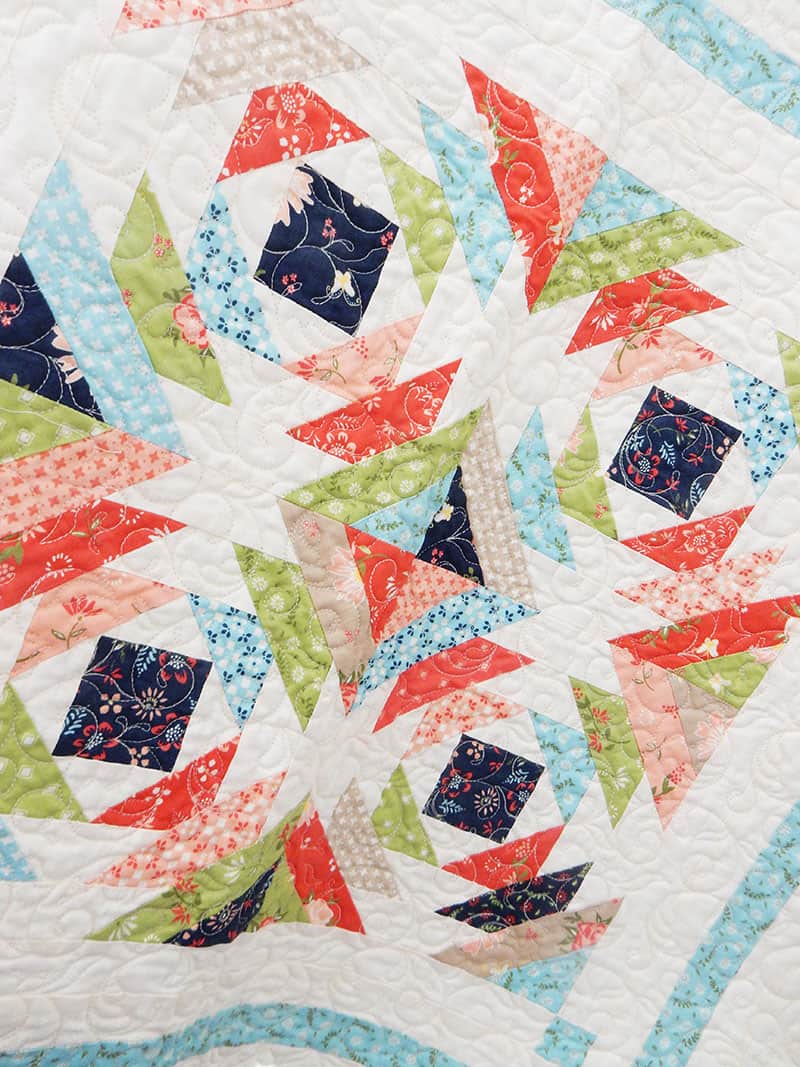 Pier 44 Block Details and Tips
I used a large variety of prints from Harper's Garden for my Pier 44 block for the Sunday Best Quilts Sampler. If you'd like to make the block using my simplified version, there is a terrific ruler here that makes it so very simple. And, I've filmed a video tutorial with step by step instructions for making this week's block using that ruler (watch the video below in this post or watch the video on my blog here or watch it on my YouTube Channel here). Please note that you'll also want to cut your fabrics just a bit differently if you're using the ruler. I have the cutting instructions included below if you are using the ruler technique. Click here for this week's PDF or click the button below.
Cutting Instructions for Using the Ruler Technique
Center squares need to be 2 ½″ x 2 ½″. You will need four of these for our sampler block.
All background and print strips need to be cut to 1 ¾″ wide (length does not matter as they will be trimmed). You'll need 48 background and 48 medium/dark strips for our sampler block.
The 4 rectangles for the outer corners should be 2 ½″ x 4″ as shown in the book. You will need 16 of these for our sampler block.
Paper Piecing Information
If you enjoy paper-piecing, then you'll want to use the paper-piecing directions and template included in our book (you'll need to make photo-copies of the paper-piecing pattern for that). And Corey is sharing a tutorial for that method on her blog today.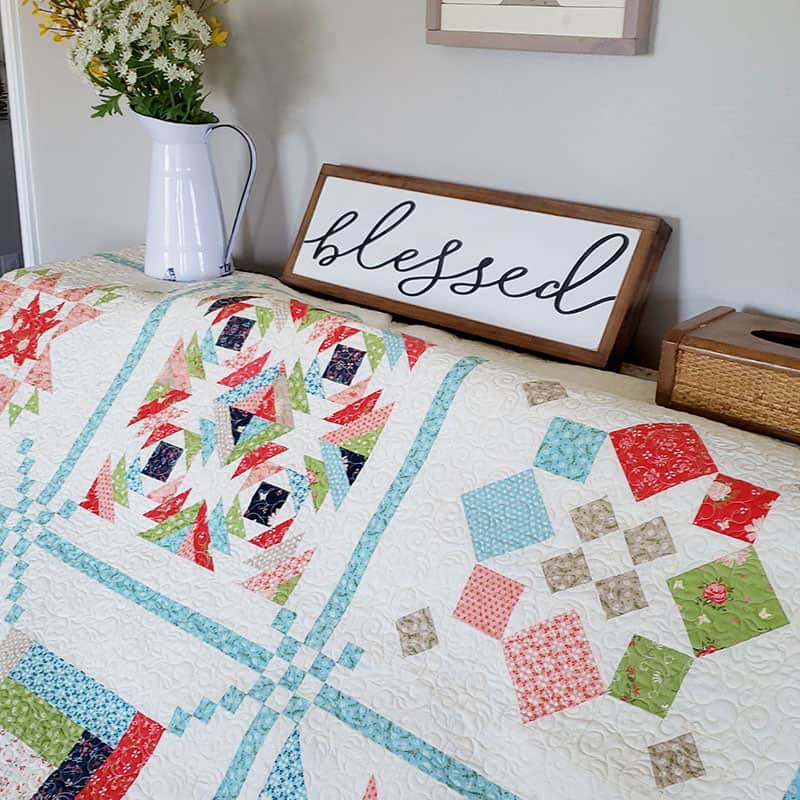 Sunday Best Quilts Sampler Links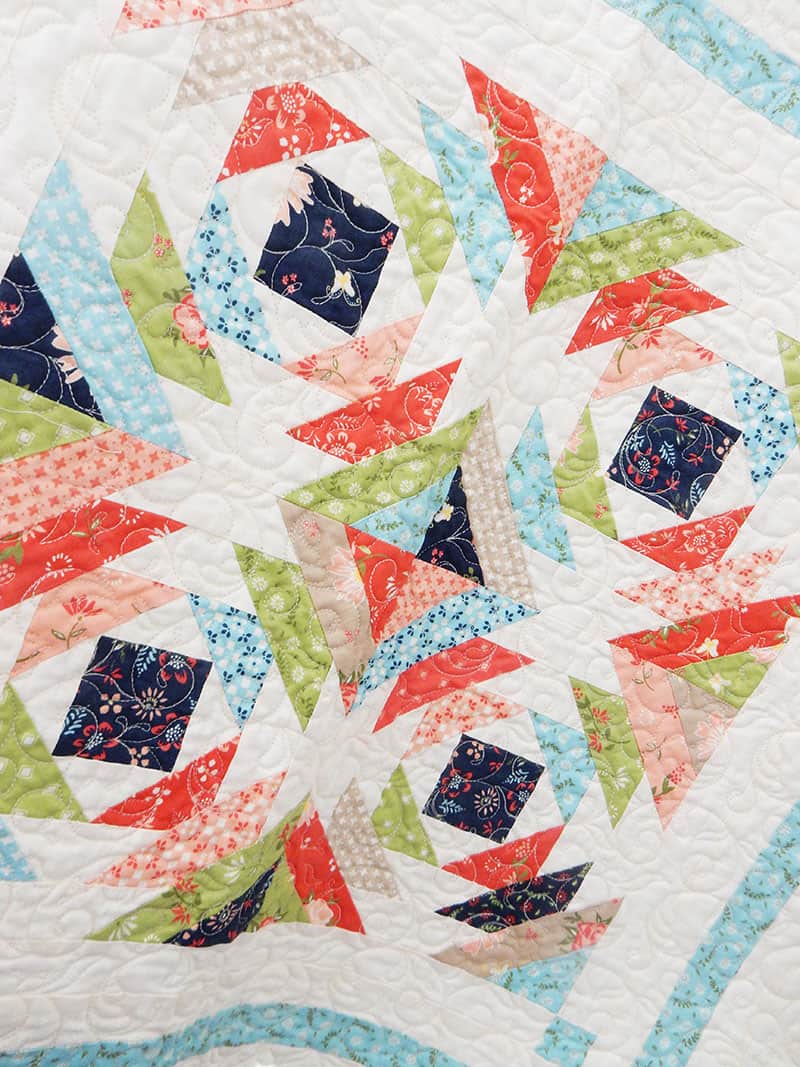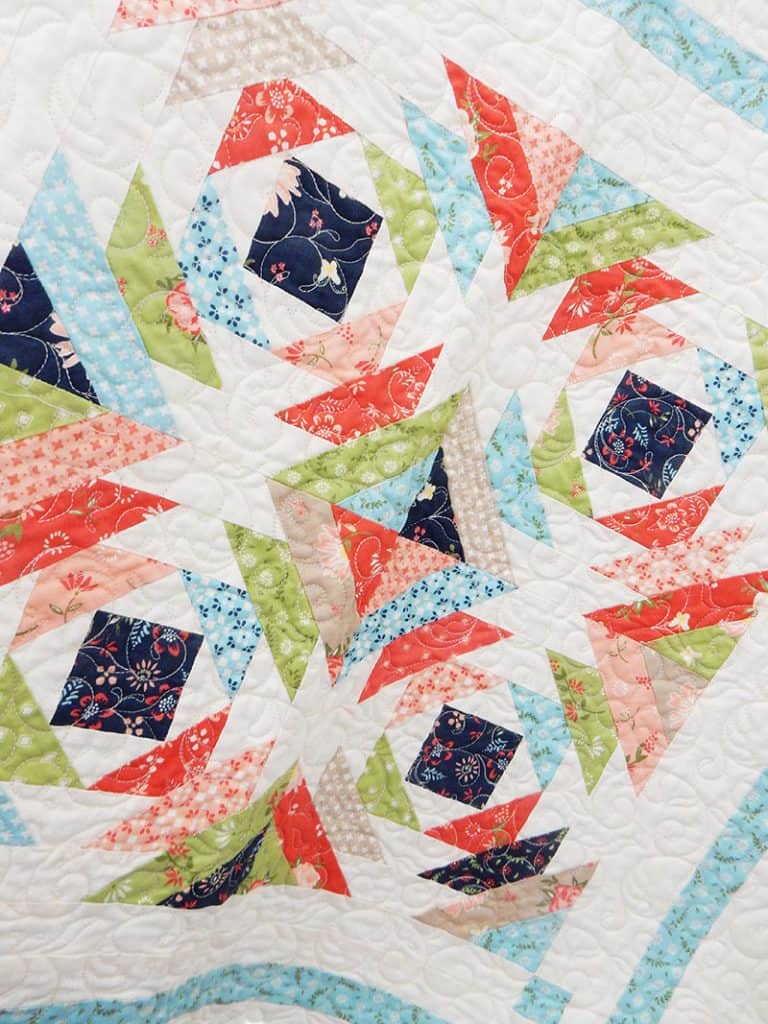 More Sew Along Details
Be sure to visit Corey's blog today to see if she has any tips and tricks for her block.
Follow along on Instagram: Corey (@corianderquilts) and Sherri (@aquiltinglife).
Use our hashtag #Sundaybestquiltssampler when posting photos of your blocks.
And if you still need a copy of the book to join in, find copies here on Amazon or autographed copies here.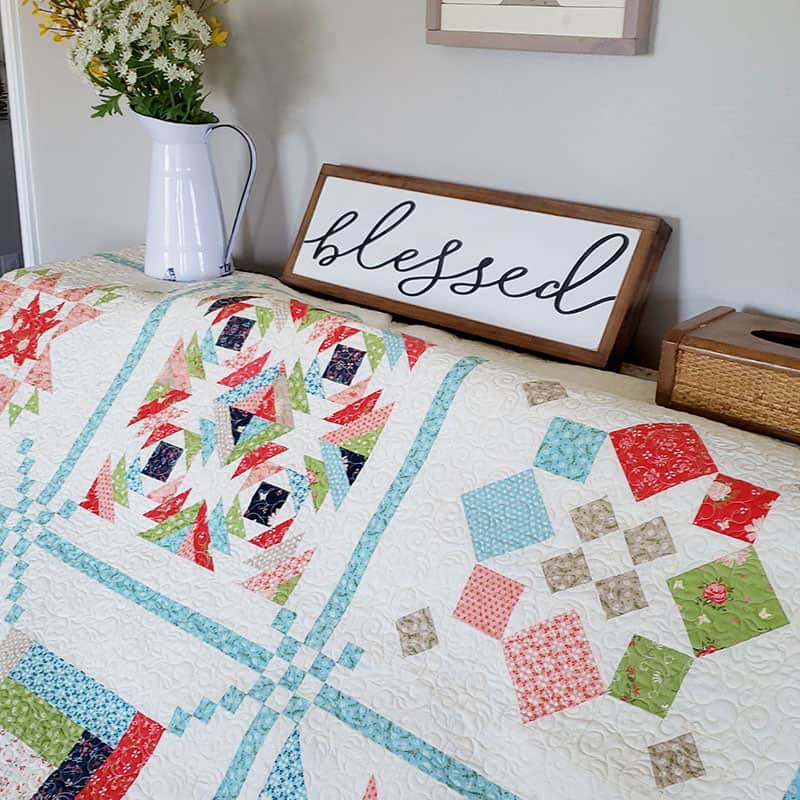 Thanks so much for stopping by to read this week's Sunday Best Quilts Sampler Block 9 post.We're so glad you're sewing along! Corey and I both have so much fun seeing all of the different block versions each week, so thank you so much for sharing.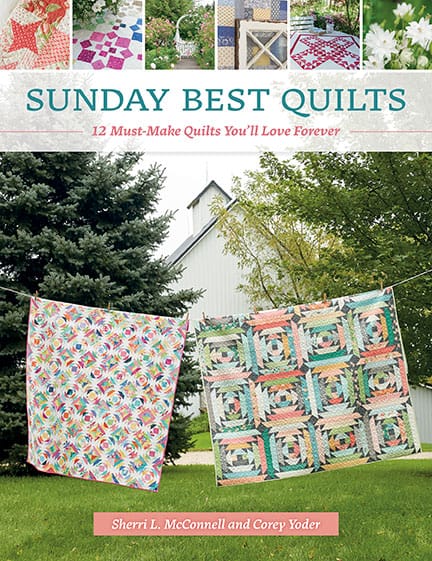 Happy quilting, and thanks so much for stopping by!