Hello and happy Friday! I'm glad you've stopped by for the Sunday Best Quilts Sampler Block 7. Today's quilt block is a fun one that you'll want to make again and again! The block comes from Corey's Gladdening quilt which was her quilt for our Christmas quilt category. The original Gladdening quilt features fabrics from Kate & Birdie for Moda Fabrics and also has a fun scrappy binding.
Gladdening
I just love all of the photography from our Sunday Best Quilts book, so it's a lot of fun to share the professional photos of the quilts each week in our sew along posts.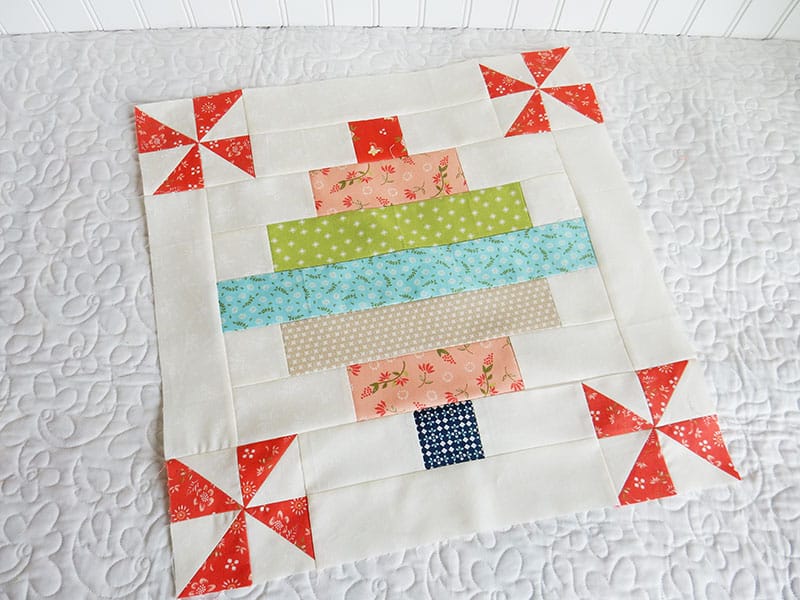 My Gladdening Block Details
Gladdening is a really fun block to make. With simple strip-piecing accented by the corner pinwheels, it's as cute as it is fast. I decided to go scrappy with the center strips and squares but use just one fabric for my pinwheels to add some continuity. You can find out how I make half-square triangles here, and you can see the specific Harper's Garden fabrics I used below: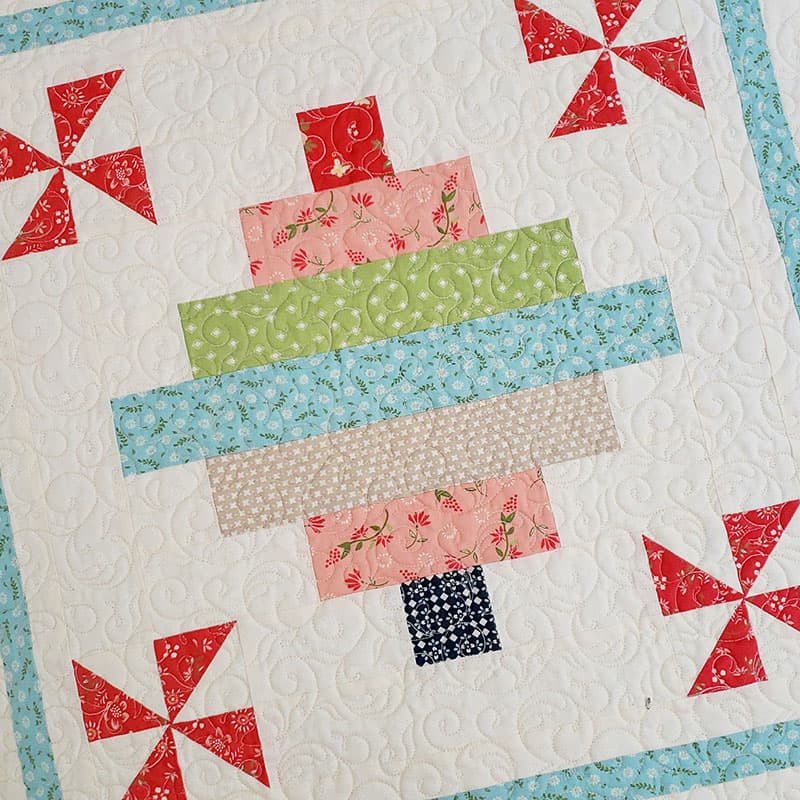 Gladdening Block PDF
Click here to download this week's Gladdening block PDF or click the button below.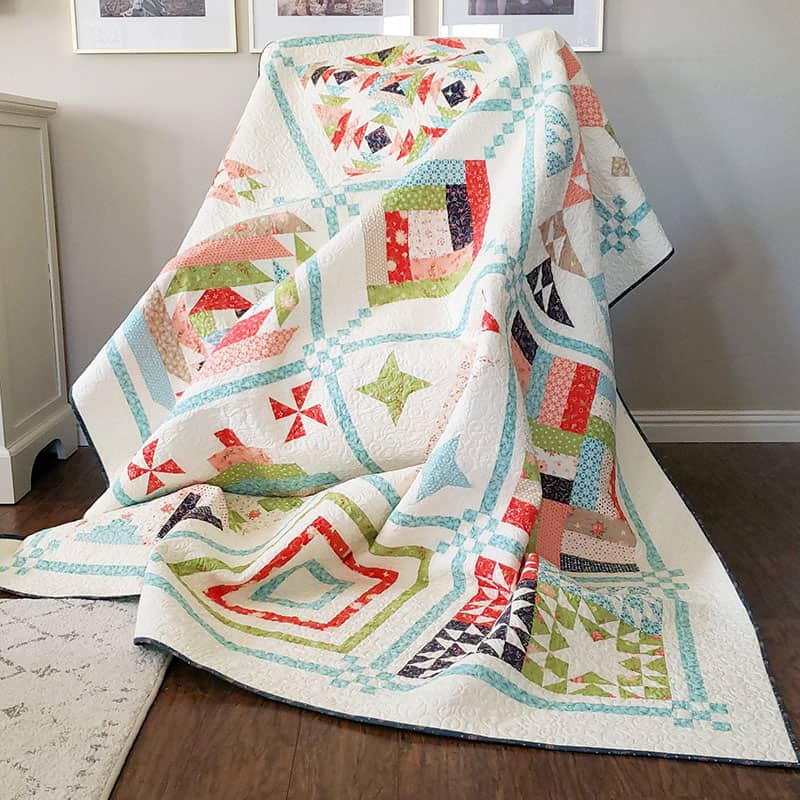 Sunday Best Quilts Sampler Links
Whether you are just joining in on our sew along or need a reminder, here are the links to the previous Sampler Sew Along posts: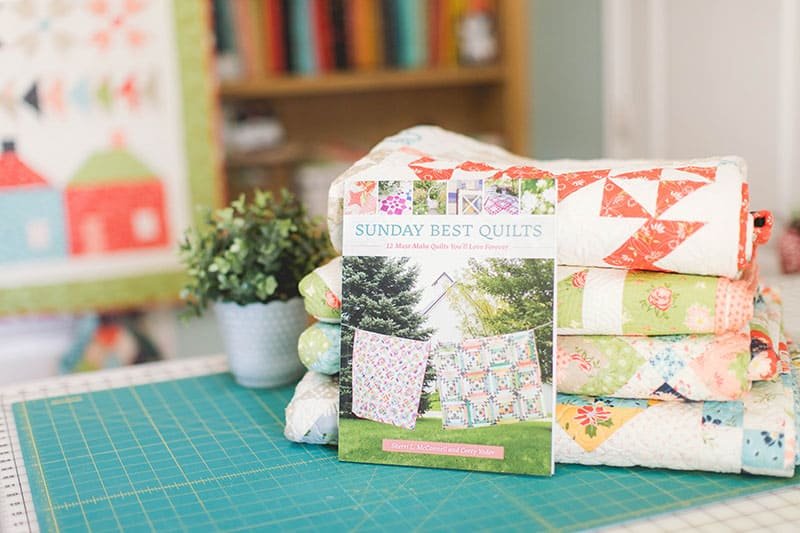 More Sew Along Details
Be sure to visit Corey's blog today to see if she has any tips and tricks for her block.
Follow along on Instagram: Corey (@corianderquilts) and Sherri (@aquiltinglife).
Use our hashtag #Sundaybestquiltssampler when posting photos of your blocks.
And if you still need a copy of the book to join in, find copies here on Amazon or autographed copies here.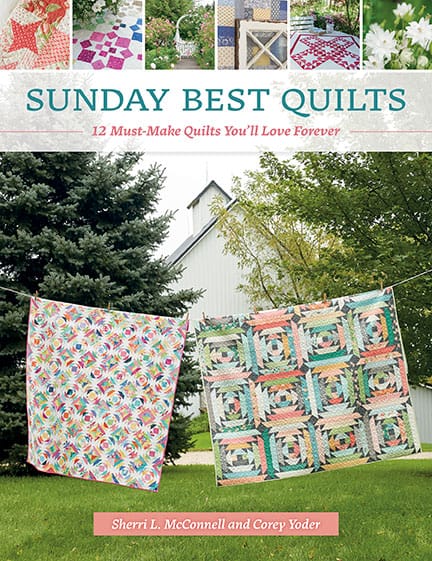 I hope you're enjoying our Sunday Bests Quilts Sampler Sew Along and that you have fun sewing block 7. Happy Quilting, and thanks so much for stopping by!