Hello and happy Thursday! Today is my day on the Mix it Up Quilt Book blog tour, and I have a wonderful giveaway to share as well (hint: it's more than just a book…keep reading). I was able to teach this quilt at the Moda/Martingale Restore retreat this summer which was a retreat for shop owners. It was a lot of fun to see several of the quilts get finished or nearly finished during the retreat. The quilts went together quickly because of the use of the Cupcake papers for the half-square triangles.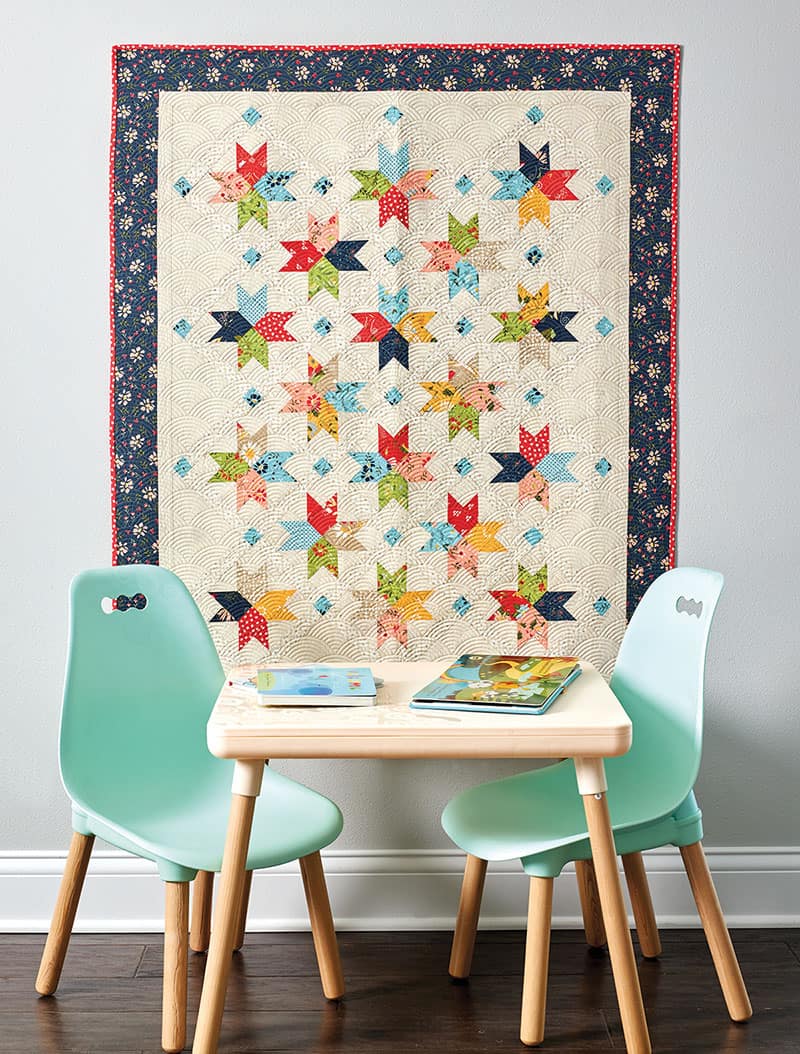 Harbor Quilt
My Harbor quilt is a fun smaller quilt that finishes at approximately 40″ x 50″. It uses Cupcake Mix 4 and one charm pack with additional yardage for background, sashing, borders and binding. It goes together quickly, and the Cupcake papers save a lot of time.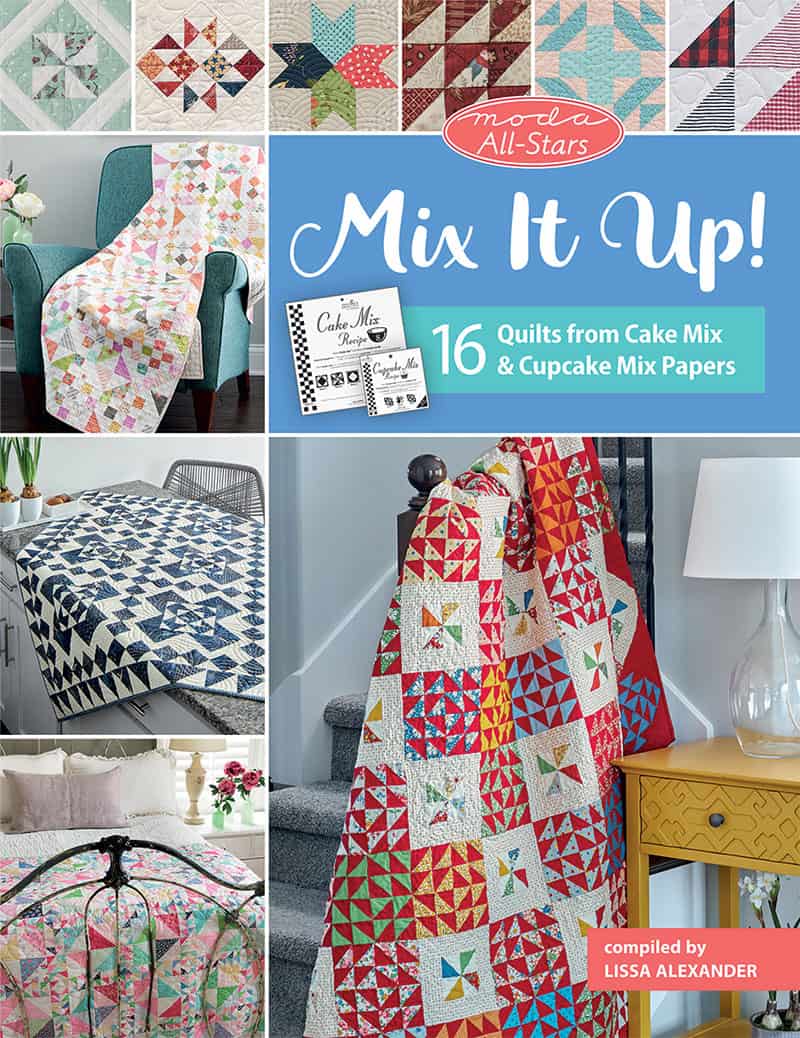 Cake Mix and Cupcake Mix Papers
Cake Mix papers are for use with Layer Cake squares (10″ x 10″) and Cupcake Mix papers are made to be used with Charm Pack squares (5″ x 5″). They both contain sewing lines that enable you to sew a number of blocks at one time without stopping and starting your sewing over and over again. The quilts in Mix It Up all use either Layer Cake or Charm Pack squares. If you really don't want to use the papers for your quilts, there is a handy chart in the back of the book that gives cutting and block sizes for each of the Cake Mix and Cupcake Mix papers.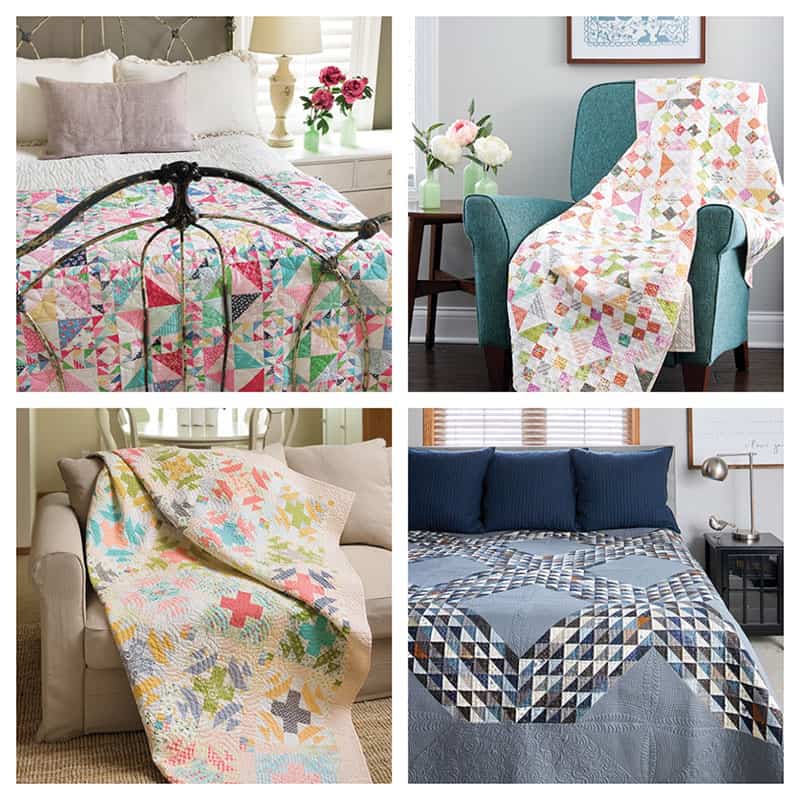 More Mix It Up Quilts and Giveaways
You can find the entire schedule of Moda All-Star posts and giveaways on this post . (There is still time to enter the Moda Cutting Table blog giveaway as well). And you'll definitely want to enter my giveaway today because I'm giving away…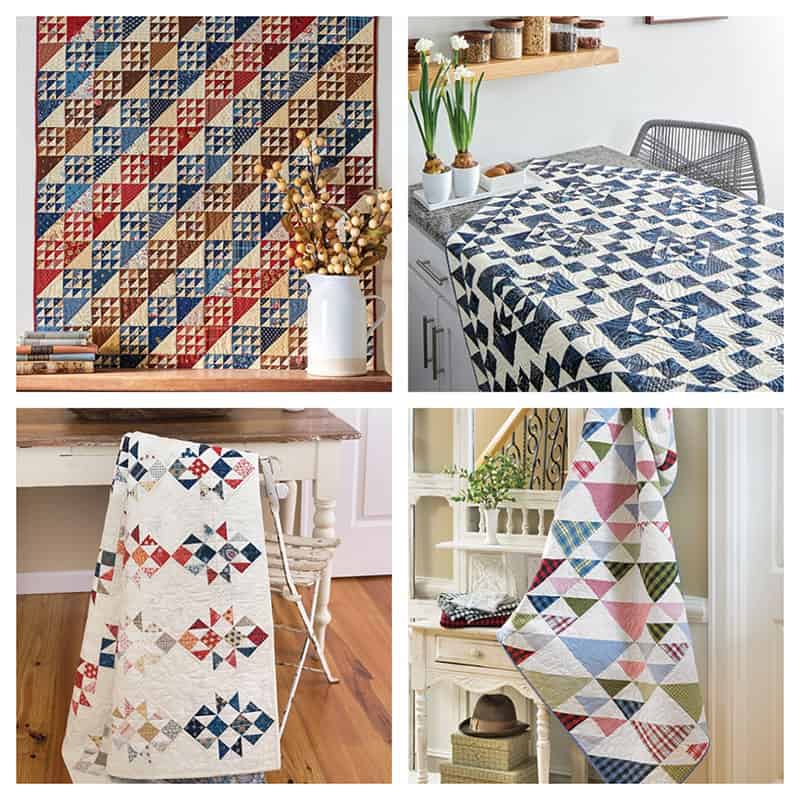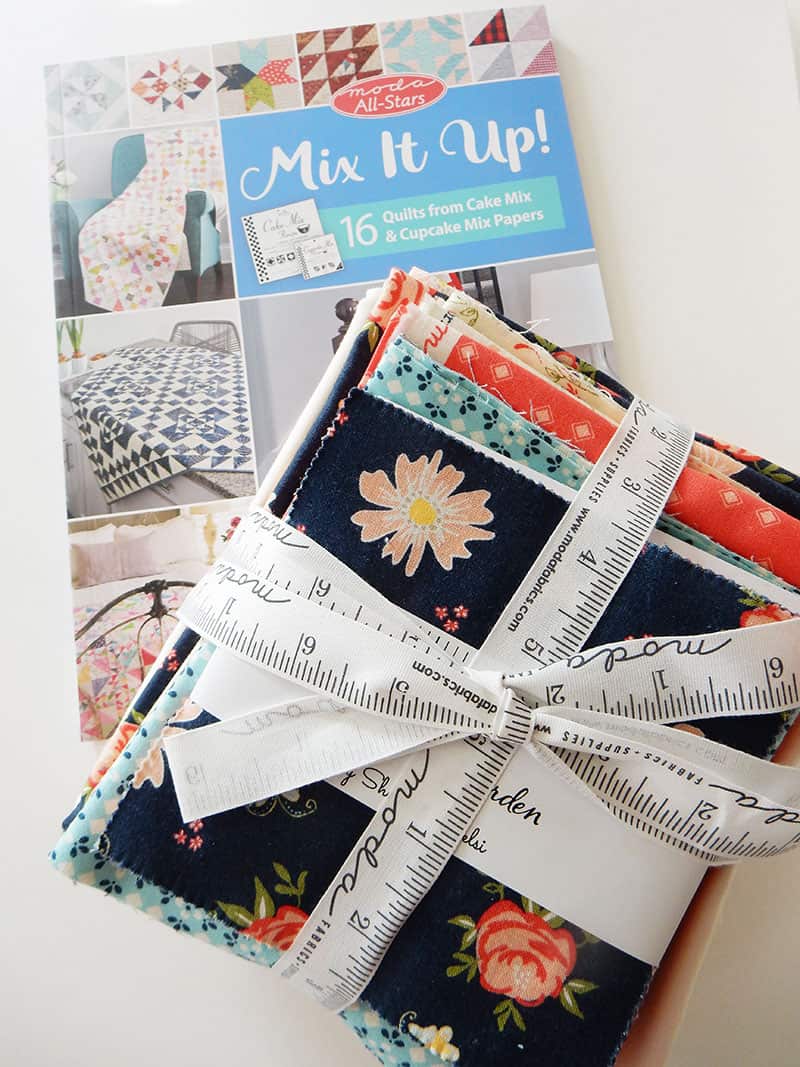 Mix It Up! Book & Harbor Quilt Kit Giveaway
…a copy of the Mix It Up book and a quilt kit to make the Harbor quilt using the recently released Harper's Garden fabrics! The kit includes absolutely everything for the quilt except for batting but does include backing! Simply leave a comment on today's post with something on your sewing to-do list for this week or this month to enter. Because of shipping costs, the giveaway is open to US residents only.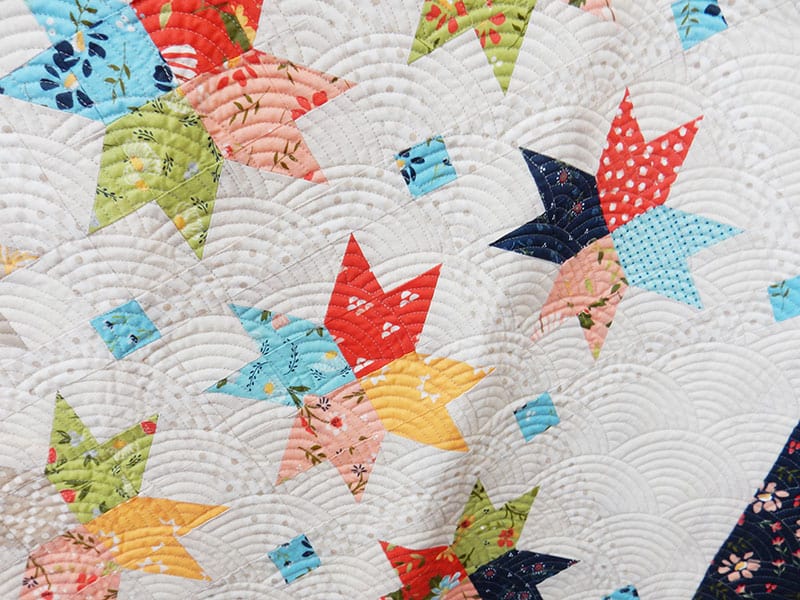 Good luck with the giveaway, happy quilting, and thanks so much for stopping by!