Hello and happy Friday! Today I'm sharing our Sunday Best Quilts Sampler Block 11, Rainwashed! Corey's Rainwashed quilt is one of my absolute favorites in the book. It is so fast and fun to put together, and you can make this block as scrappy as you'd like!
Before I go any further though, I want to let you know that Chelsi and I are visiting at The Fat Quarter Shop today and will be on their Facebook Live this morning if you want to watch that!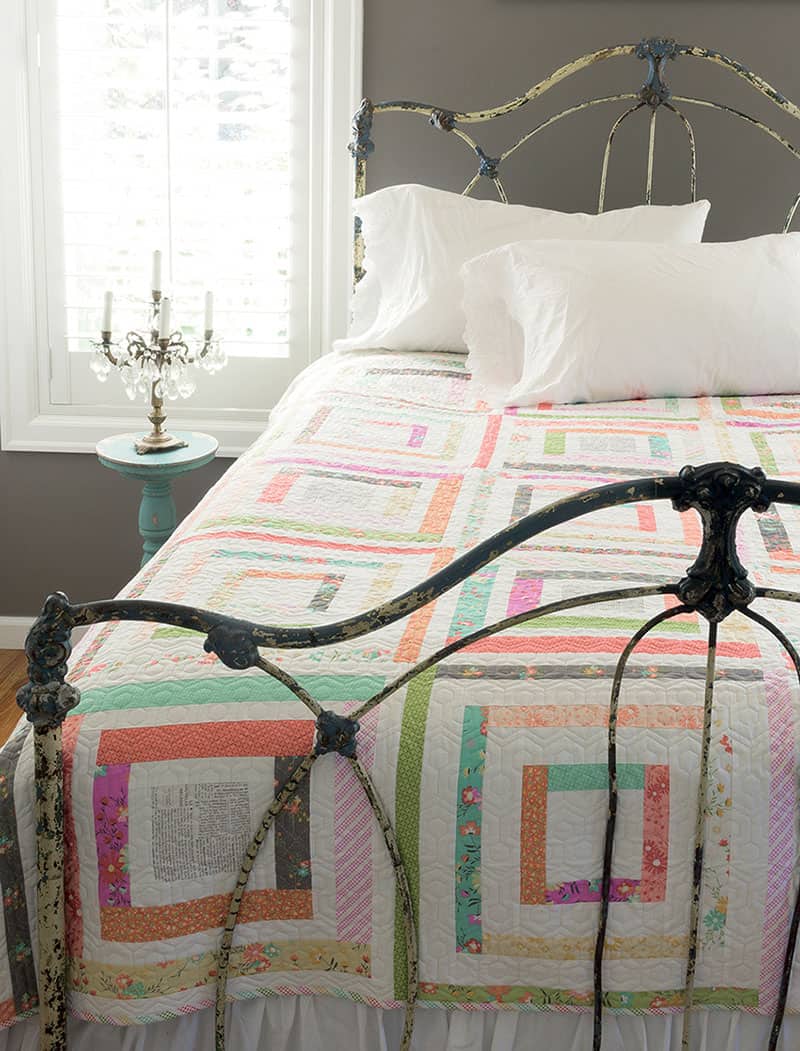 Rainwashed Quilt from Sunday Best Quilts
The Rainwashed quilt in our book is a twin-sized quilt finishing at 64 ½″ x 80 ½″; however, it can easily be made into a full-size quilt by making just five more blocks. Use Fat Quarters and background fabric for the Rainwashed quilt.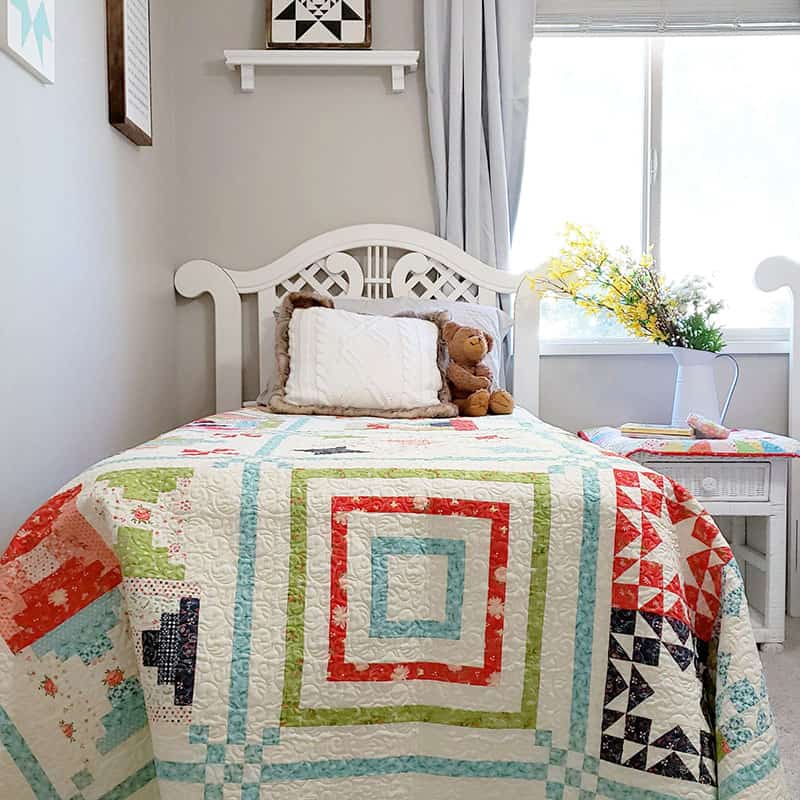 The Rainwashed Block
My Rainwashed block for my Sunday Best Quilts Sampler is front and center in this photo. I actually used just three of our Harper's Garden prints for this block. You can find them below:
Rainwashed Block PDF
Click here to download the Rainwashed block PDF or click the button below.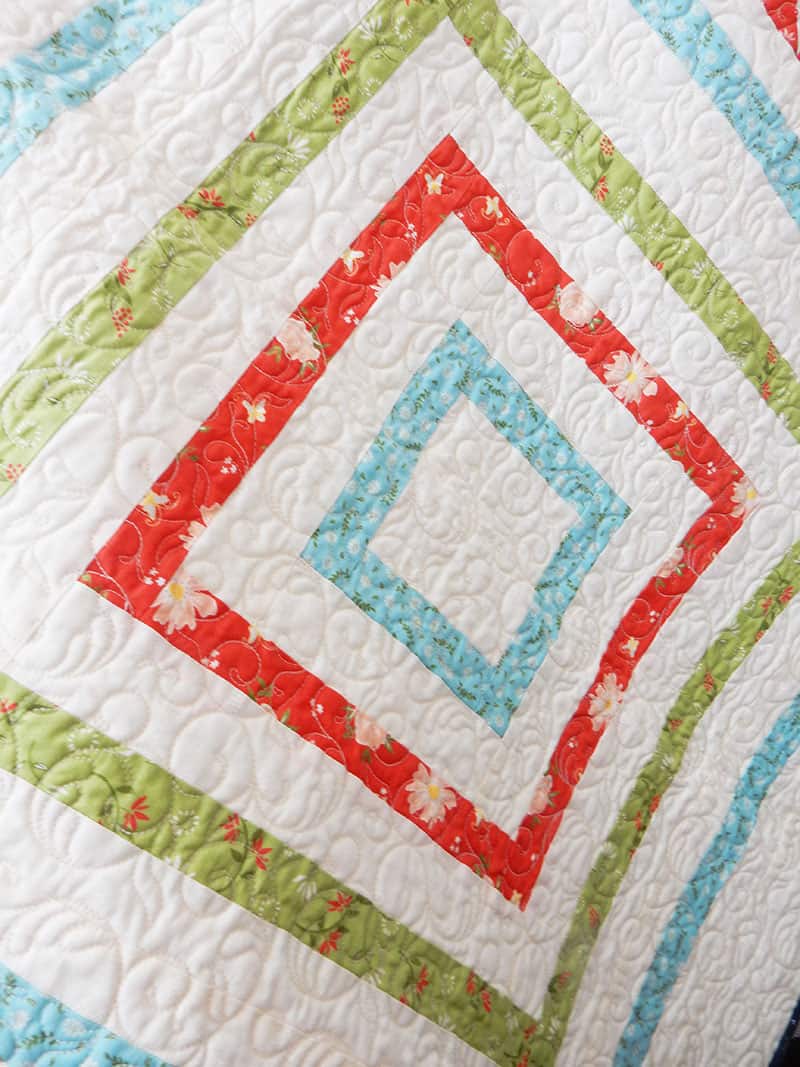 Sunday Best Quilts Sampler Links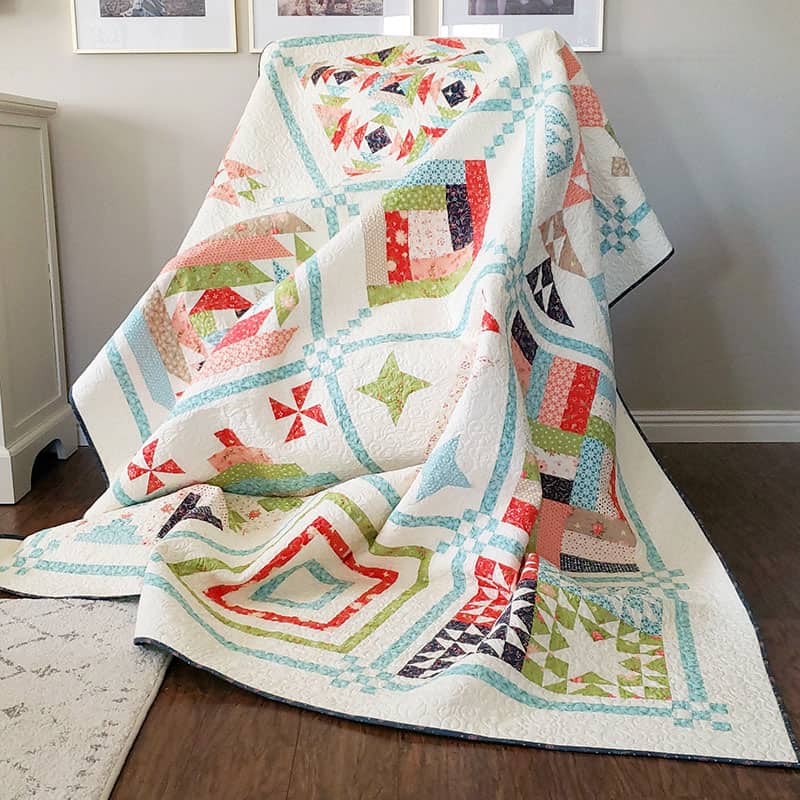 More Sew Along Details
Be sure to visit Corey's blog today to see if she has any tips and tricks for her block.
Follow along on Instagram: Corey (@corianderquilts) and Sherri (@aquiltinglife).
Use our hashtag #Sundaybestquiltssampler when posting photos of your blocks.
And if you still need a copy of the book to join in, find copies here on Amazon or autographed copies here.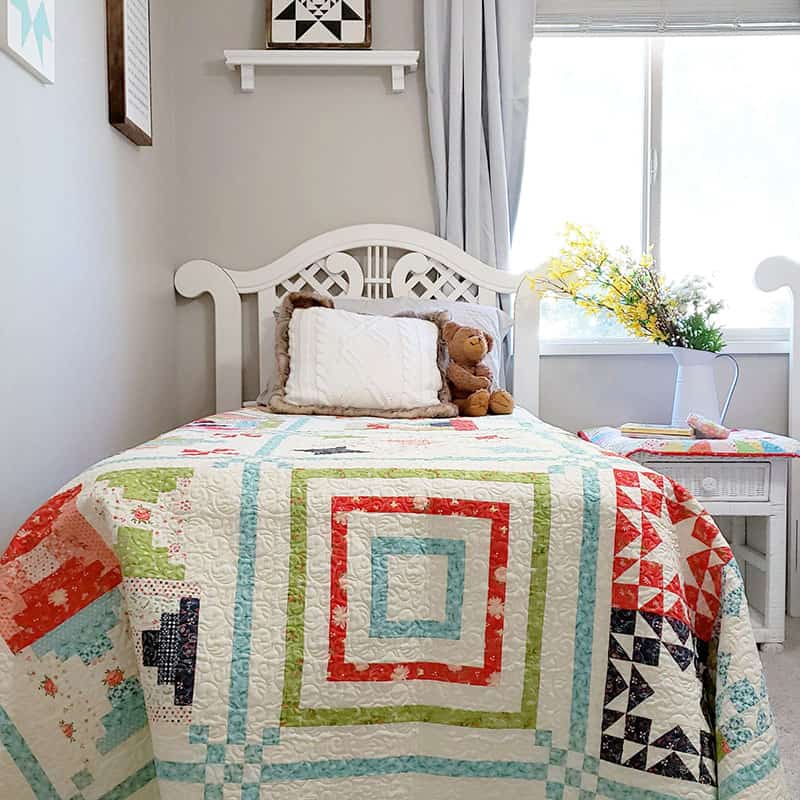 I hope you are enoying our Sunday Best Quilts Sampler Sew Along and have fun making the Sunday Best Quilts Sampler block 11 this week!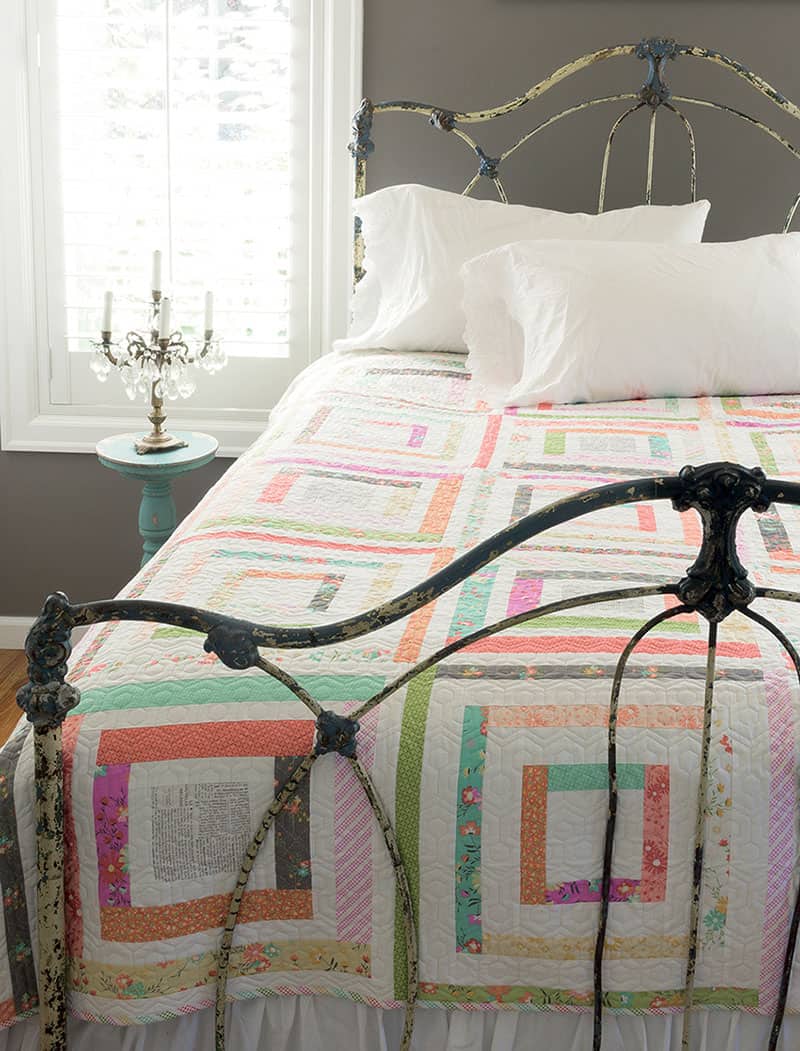 Which Sunday Best Quilts is your favorite? Share in a comment below!
Happy quilting, and thanks so much for stopping by!