Hello and happy Saturday! On Saturdays I post fun things I've found throughout the week: The Saturday Seven Inspiration for Quilters 106 is a smorgasbord of fun things for quilters: find patterns, notions, recipes, good reads and more! I hope you'll enjoy this week's post!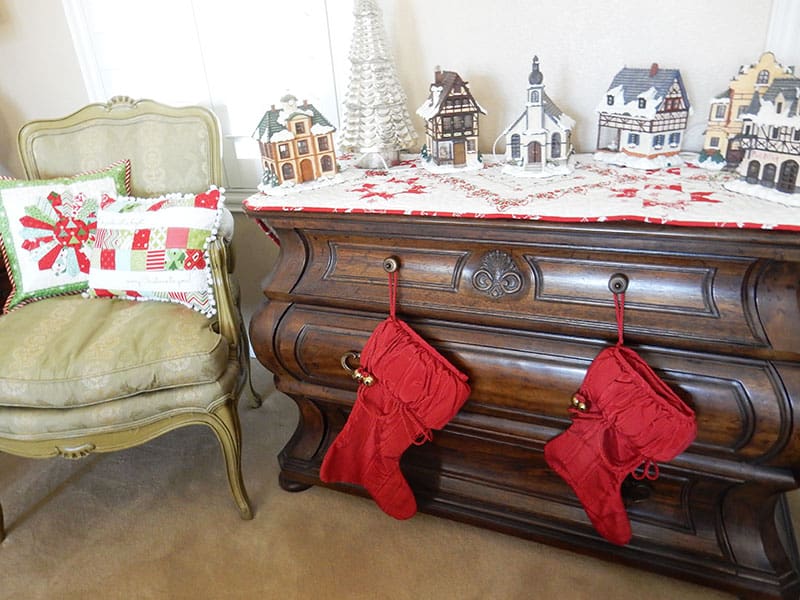 1. Feed Your Spirit
This good read has lots of ideas for keeping Christmas simple. Read it here. And this is a great read on Reviewing 2019 and Setting Intentions for 2020. So many good ideas here. Finally, I loved this post on "5 Things to Do When You Get into a Creative Funk."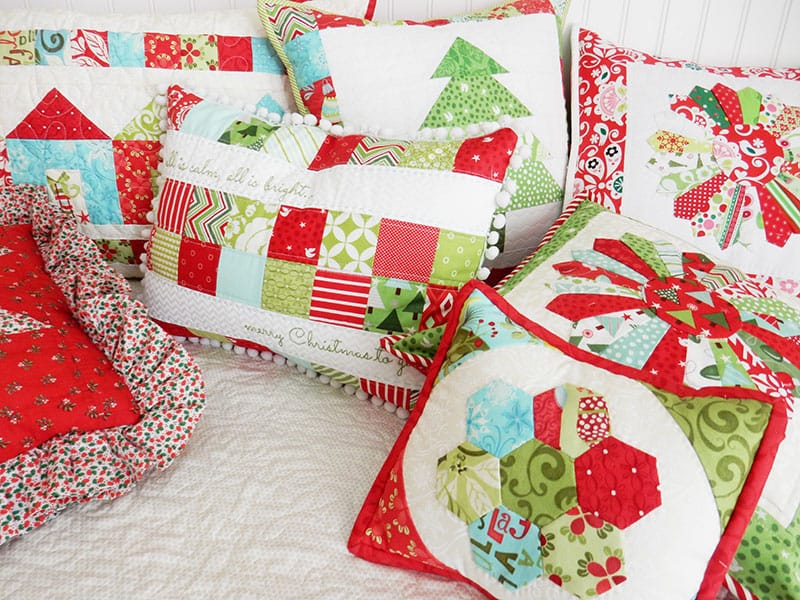 2. Bookshelf
Sisterhood of Scraps by my good friend Lissa Alexander doesn't come out until the first week of January…but trust me…you might want to pre-order it now! I saw many of the quilts this summer and got a sneak peek of the book this week while visiting the Fat Quarter Shop Studios. Find it here. And I just purchased this one for myself–a perfect read for those who want ideas on staying creative and focused. Find Keep Going: 10 Ways to Stay Creative in Good Times and Bad here.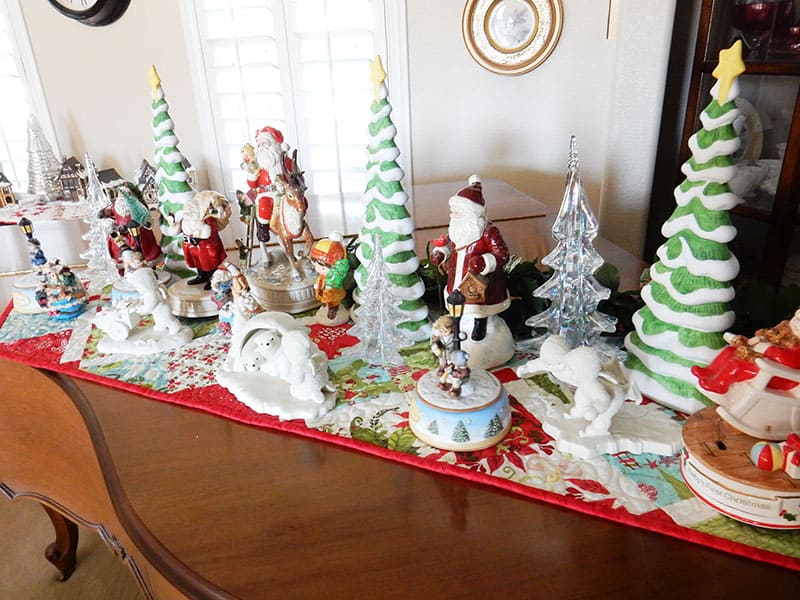 3. Good Eats
This 5 Minute Christmas Snack Mix looks like a good one for parties and get-togethers. Find it here. And this Peppermint Candy Cane Whipped Cream is perfect for a chocolate Bundt cake or for adding to a glass of cocoa! But if you are looking for some good comfort food…this Corn Chowder is sure to hit the spot! Finally, perfect for a Christmas morning breakfast or holiday brunch is this Chile Cheese Soufflé Squares dish.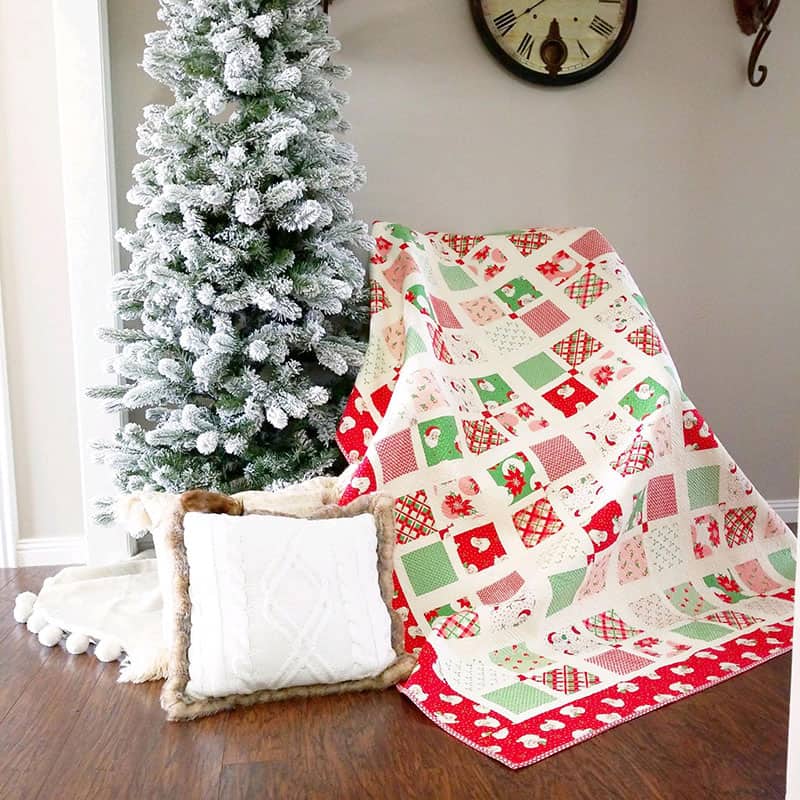 4. Quilt & Sew
This is the ruler I've been loving lately…not too big and not too small! And this Felt Gingerbread House Ornament looks like a fun project. And for even more Christmas Ornament ideas…Amy at Diary of a Quilter has compiled a terrific list here. And Fat Quarter Shop just did a Remix post on my Patchwork Christmas Stocking Tutorial here!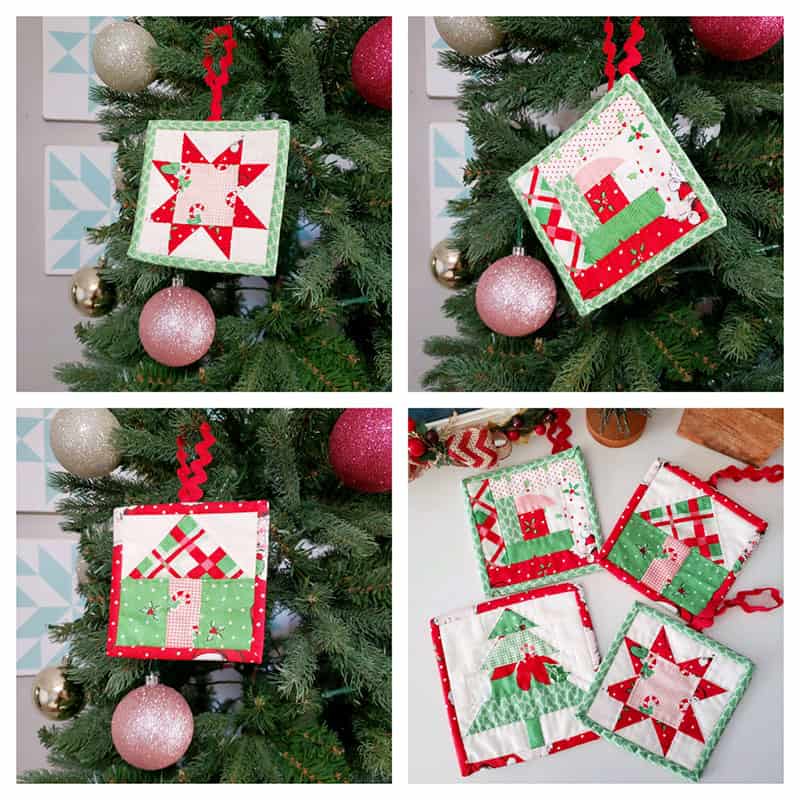 5. Organization
I've been thinking about this book stand for a while. It looks perfect for holding quilting books and patterns in the sewing room (and since it's magnetic, you can keep a pattern open while you sew with a couple of magnets. It's also so useful for organizing at your desk or counter.After seeing it in use this week at the Fat Quarter Shop Studios, I've decided it's a must-have. Find it here. I also love these Bamboo Tray Organizers you can find here.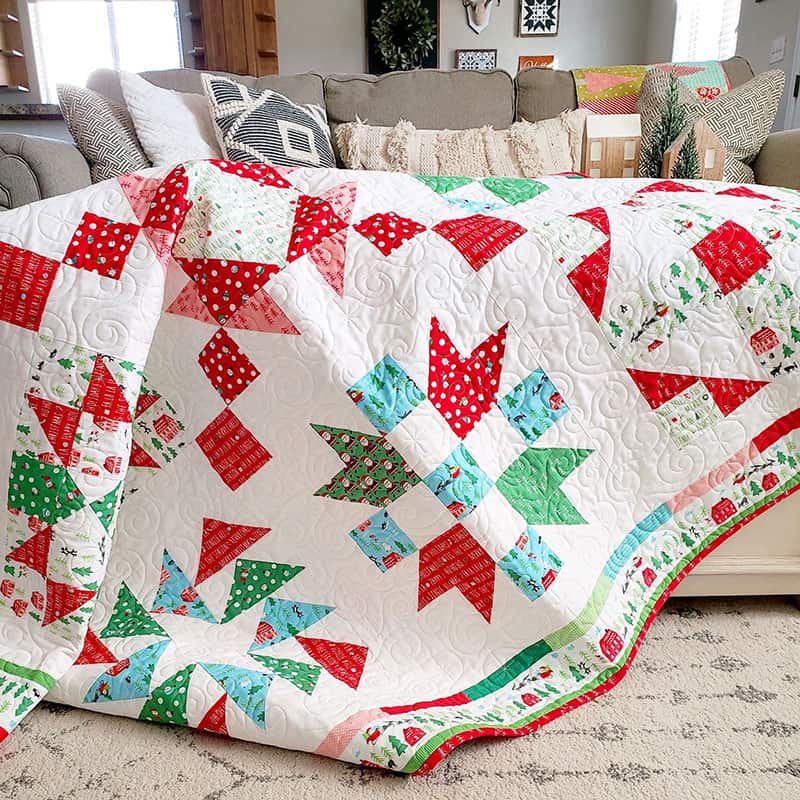 6. Home for the Holidays
If you're looking for Christmas decor inspiration, this Holiday House Tour is just the spot to visit! And for fun and free Christmas Printables–go here. And here is a fun list of Christmas Letter Board Quotes. Finally, here is a great list of 10 Ways to Simplify the Holidays. Finally, this is a good read on "How to Restore Gift-Giving Sanity."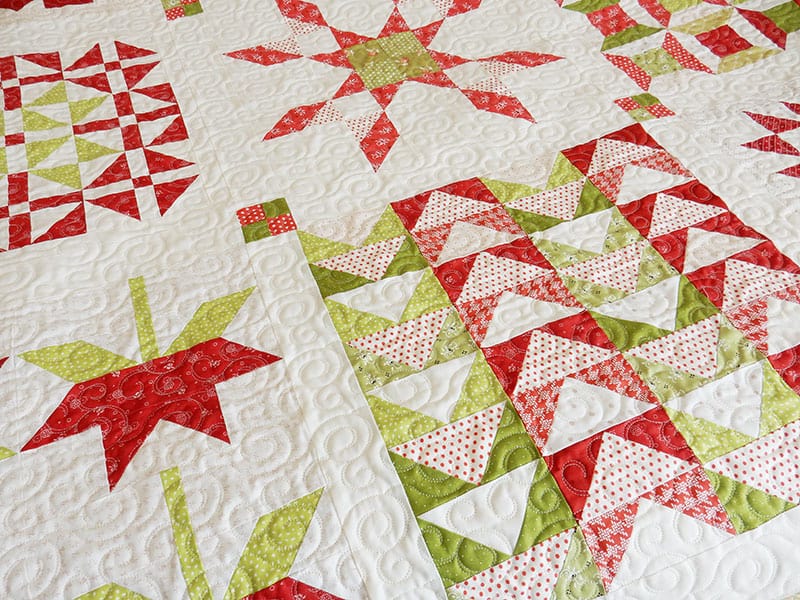 7. This Week on the Blog
I hope you enjoyed this week's Saturday Seven 106 inspiration for quilters post. If you are looking for more inspiration, you can find all of the previous posts in this series here.
Happy quilting, and thanks so much for stopping by!