Hello and happy Thursday friends! I'm excited to be able to share the 2019 Block of the Month Finishing Instructions for my mystery half-square triangle quilt. Please be sure and download any block patterns you might have missed because I'll be taking all of this down at the end of the month in preparation for my 2020 Block of the Month!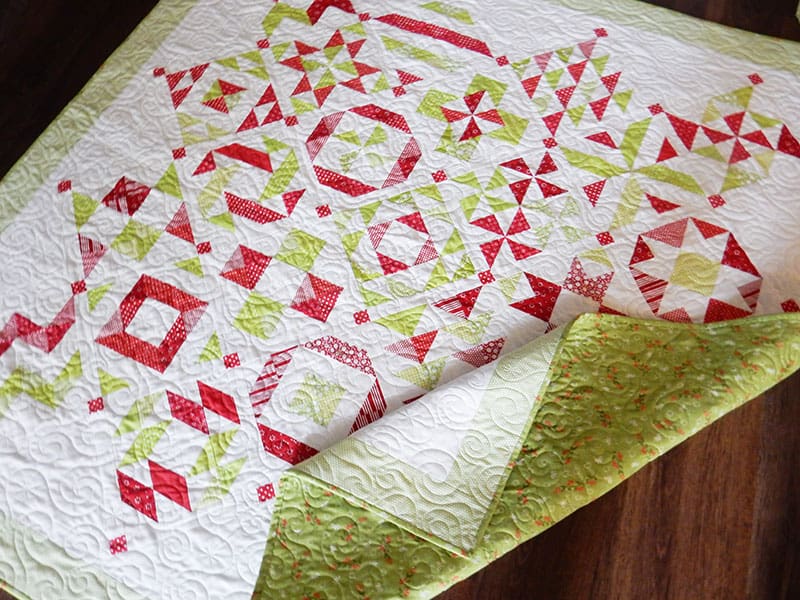 2019 Block of the Month Finishing Instructions
Finished!
I was so hoping to be able to finish both of my quilts in time for this post, and I snuck in just under the wire as they say–finishing the binding on the Christmas red and green version over the weekend. I ended up using the backing fabric for my binding on this one and just love it. Initially, my plan was to bind this quilt in red, but I ended up going with a more subtle look with small touches of red in the binding.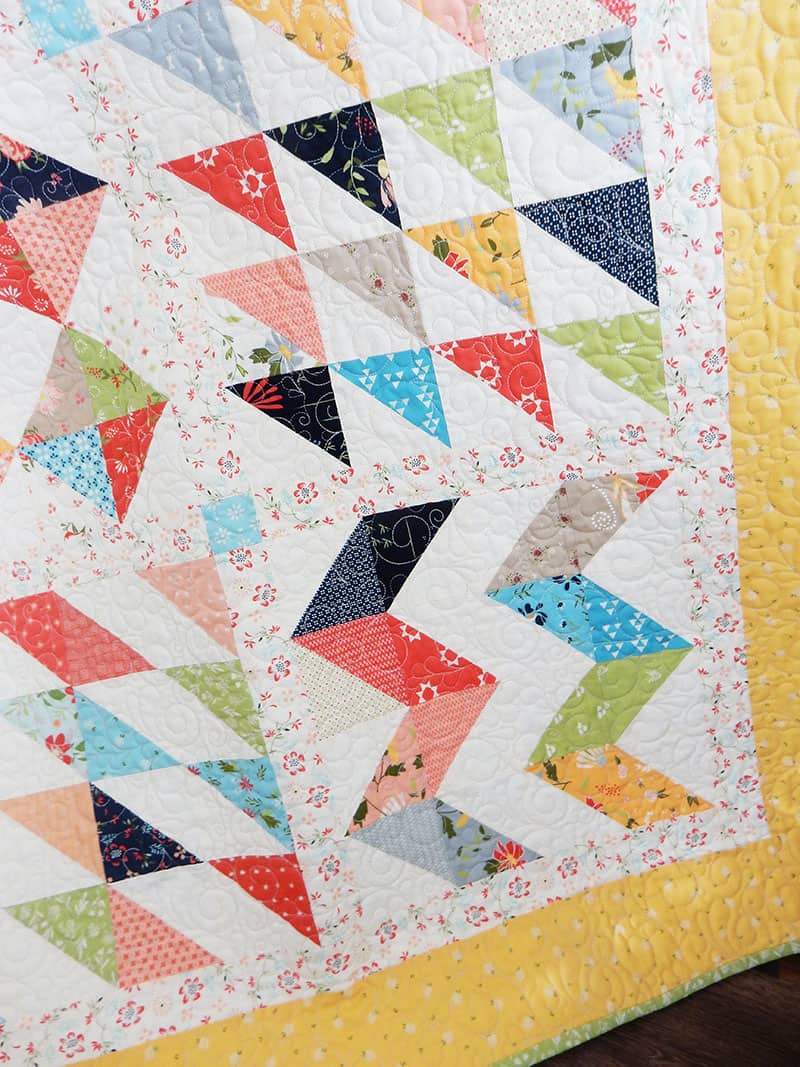 My Scrappy quilt with Sherri & Chelsi Fabrics
I love that my two quilts are so very different. My scrappy version made with all Sherri & Chelsi fabrics uses twenty-five 12-inch blocks in a straight setting with sashing and sashing posts. The sashing is really one of my most favorite touches on this–although I'm also in love with the yellow border and green binding!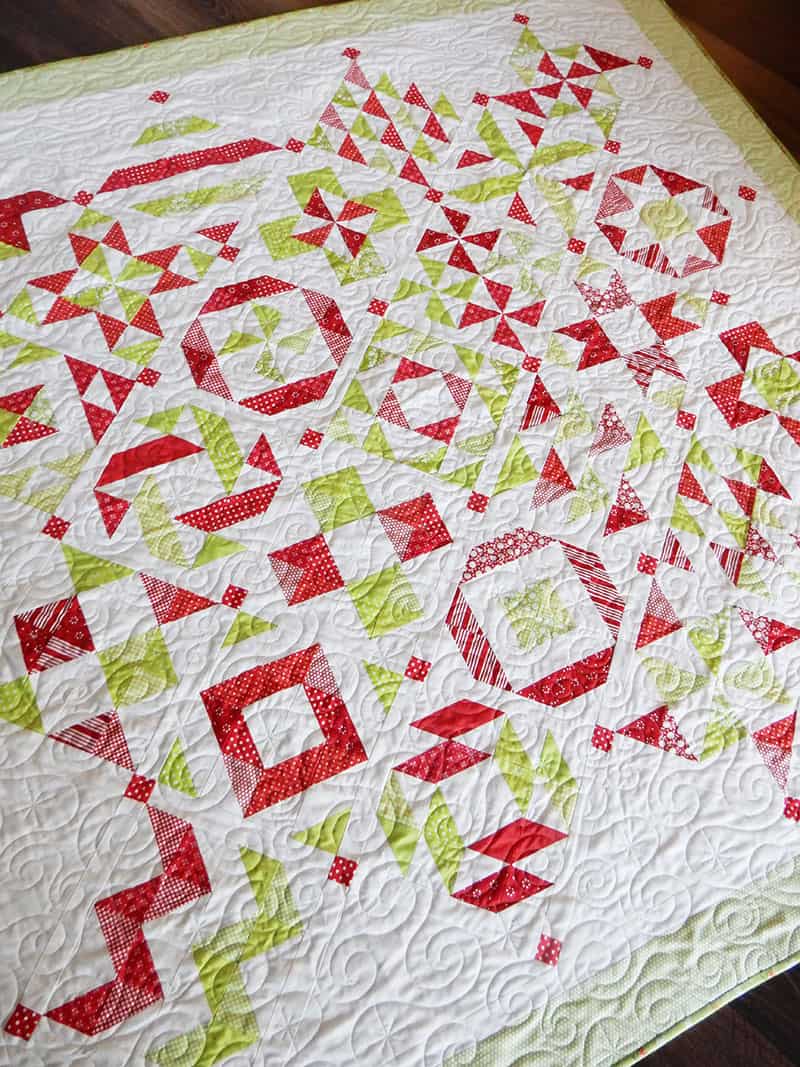 The Red & Green Version
My red and green version of the quilt used 8-inch blocks and is set on point. I'm happy to report that I was able to use all fabrics from my stash for this and didn't need to purchase anything in order to finish it up. If you'd like to set your quilt on point as I have for this one, I have a tutorial for How to Sew an On-Point Quilt here.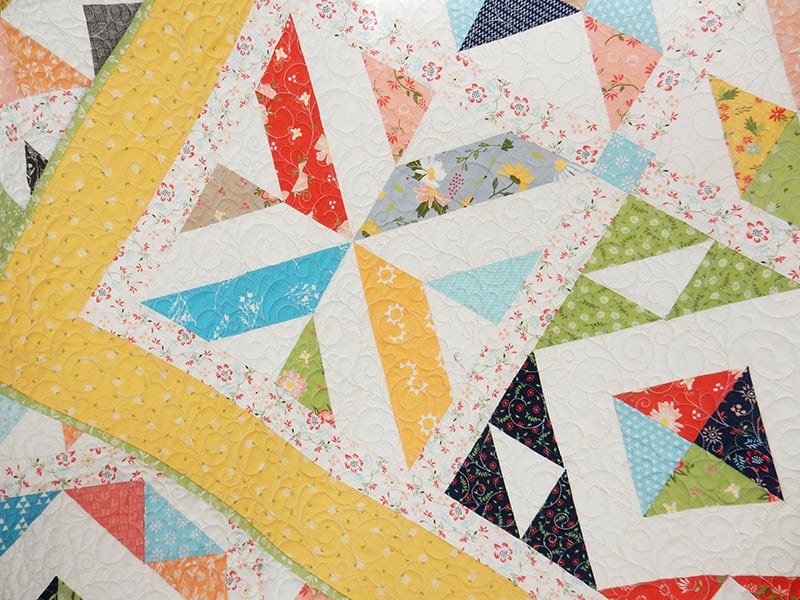 2019 Block of the Month Finishing
I've included directions for finishing the 8-inch blocks in an on-point setting and the 12-inch blocks in a straight setting. Of course you are welcome to set your blocks however you'd like…or even to make more than one quilt with the larger blocks. It's your quilt, and you should definitely put it together in your favorite style. But…you can go here to get the requirements and cutting instructions for setting the quilts like I did–or just click the Button below!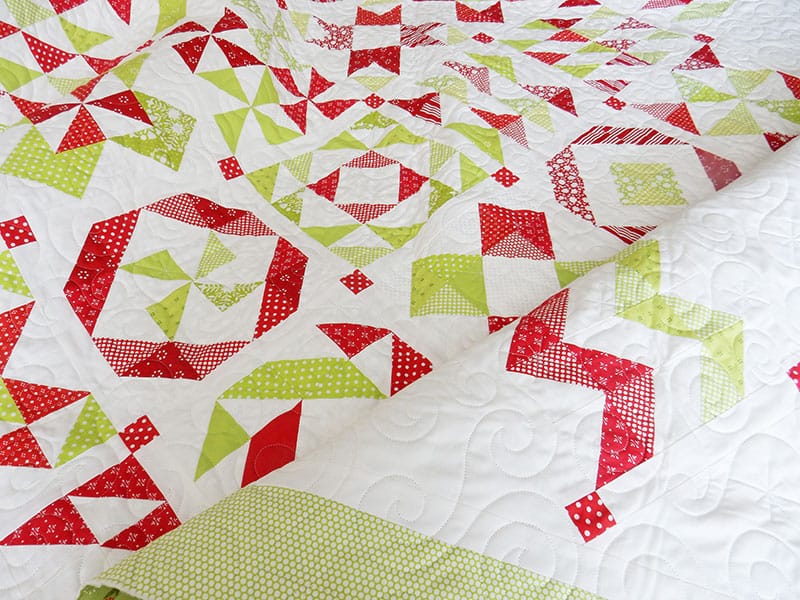 I can't wait to see your finishes with these block patterns. Please tag me with the hastag #aquiltinglife if you're sharing on social media so I can find them. And I can't wait to share next year's block of the month project with you!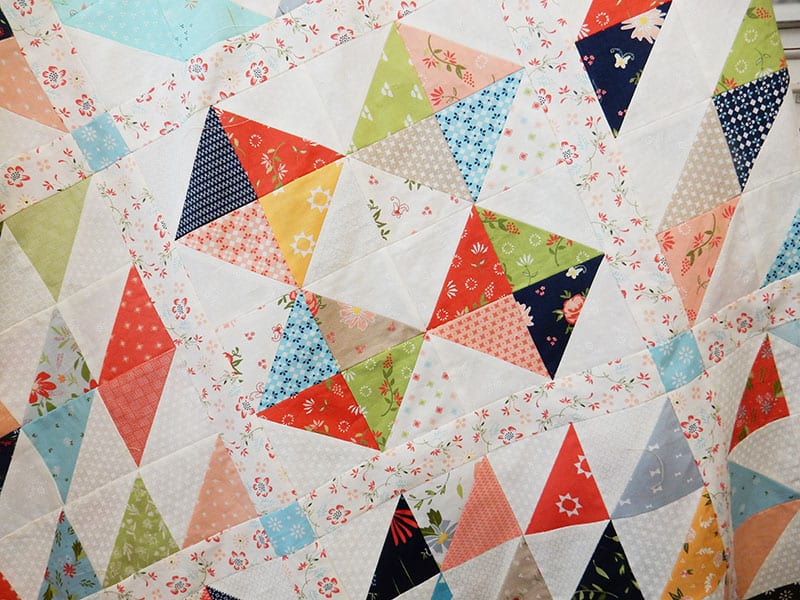 How have you been doing with your own 2019 block of the month? Share in a comment below!
Happy quilting, and thanks so much for stopping by!