Hello and happy Friday! We are just four weeks away from beginning the Sunday Best Quilts Sampler Quilt Along. So today is the day we are sharing all of the details you'll need to prepare to join us in this fun sew along! Find out start dates, fabric requirements, and more!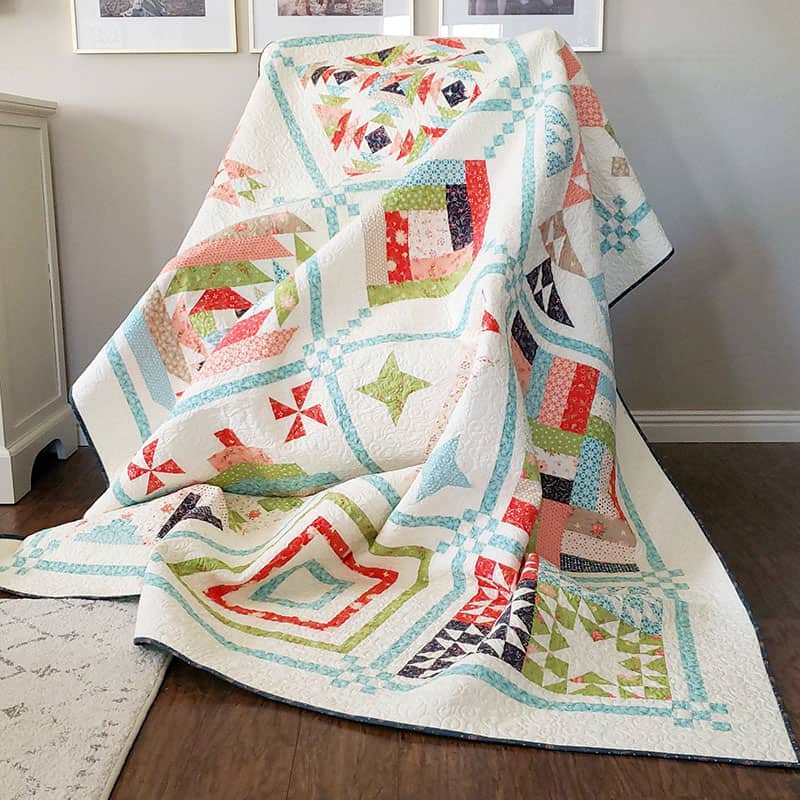 The Sunday Best Quilts Sampler Sew Along
The Sunday Best Quilts Sampler sew along will be a weekly sew along beginning in the last week of September (September 27th) and finishing on December 20th. First, you'll need a copy of our Sunday Best Quilts book in order to sew along. You can find signed copies here, and it is also available on Amazon here.
Then, we will release a free PDF weekly for each block in the quilt so you'll know how to proceed to make the block for the sampler version. It's going to be so much fun! You don't need to sign up anywhere to participate; however, we will have opportunities for you to share your finished blocks and quilts later this fall. If you are sewing along we would love for you to use the hashtag #SundayBestQuiltsSampler when you post.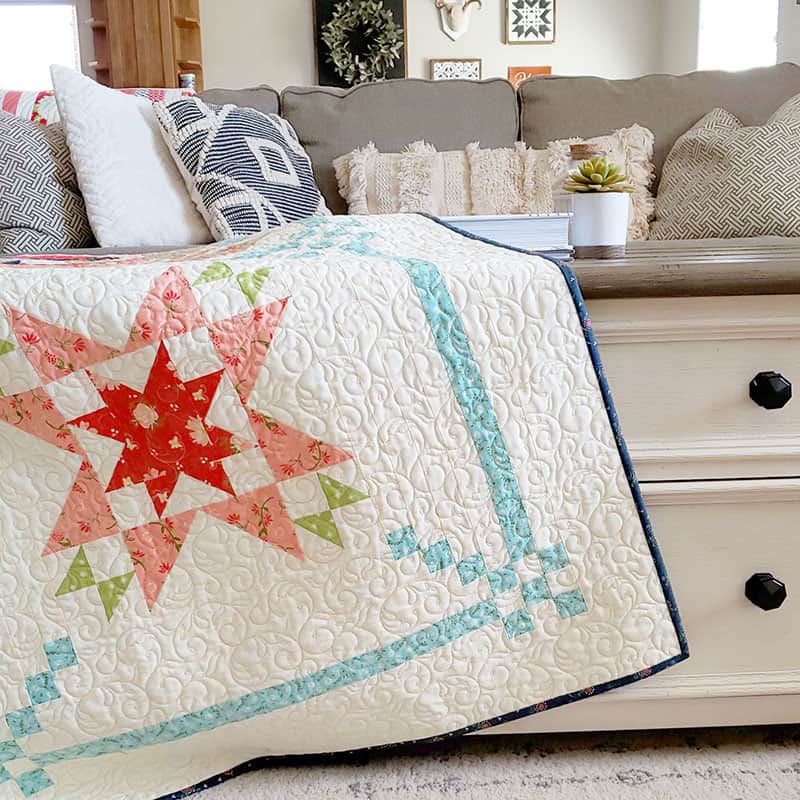 Sunday Best Quilts Sampler Fabric Requirements
Here are the fabric requirements for the sampler quilt so you can gather your supplies and be ready to begin sewing!
1 Fat Quarter Bundle for blocks
1 ¼ yard contrast for border squares and sashing
4 ¼ yards background fabric
¾ yard binding
Optional: 1 ¼ yard outer border fabric (I added a cream outer border to my quilt while Corey made her quilt without the outer border).
Backing: 5 ⅓ yards without optional outer border (this quilt finishes at approximately 67″ x 88″).
Backing: 6 ⅔ yards with optional outer border (this quilt finishes at 73″ x 94″).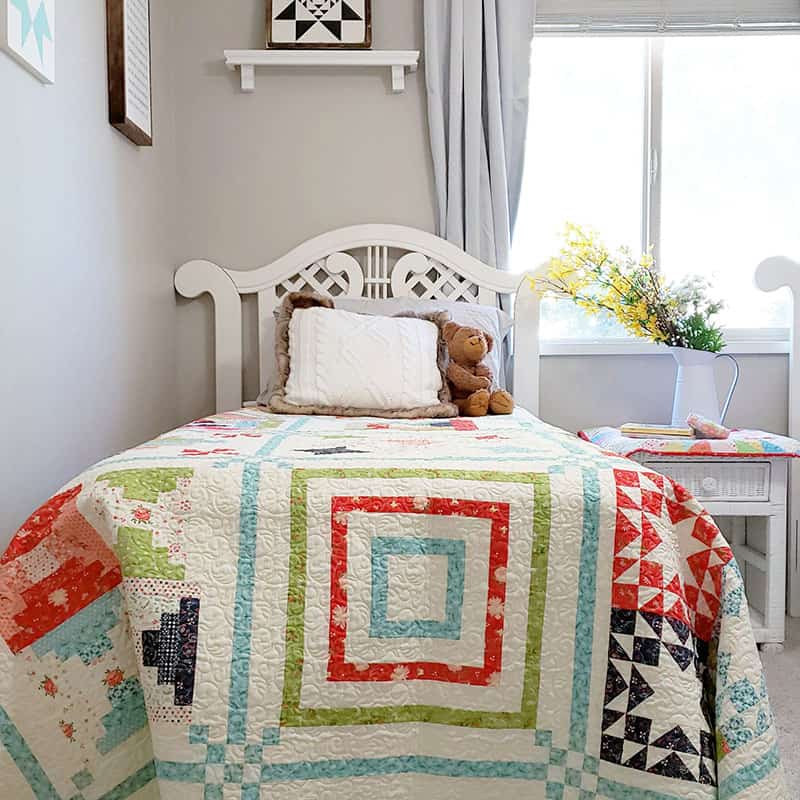 A Few More Things…
Some quilt shops have decided to use our Sampler quilt as a block of the week or block of the month program. Be sure to stop by your favorite local quilt shop if you are interested in participating through your shop. Some shops may have kits and fabrics available for quilts.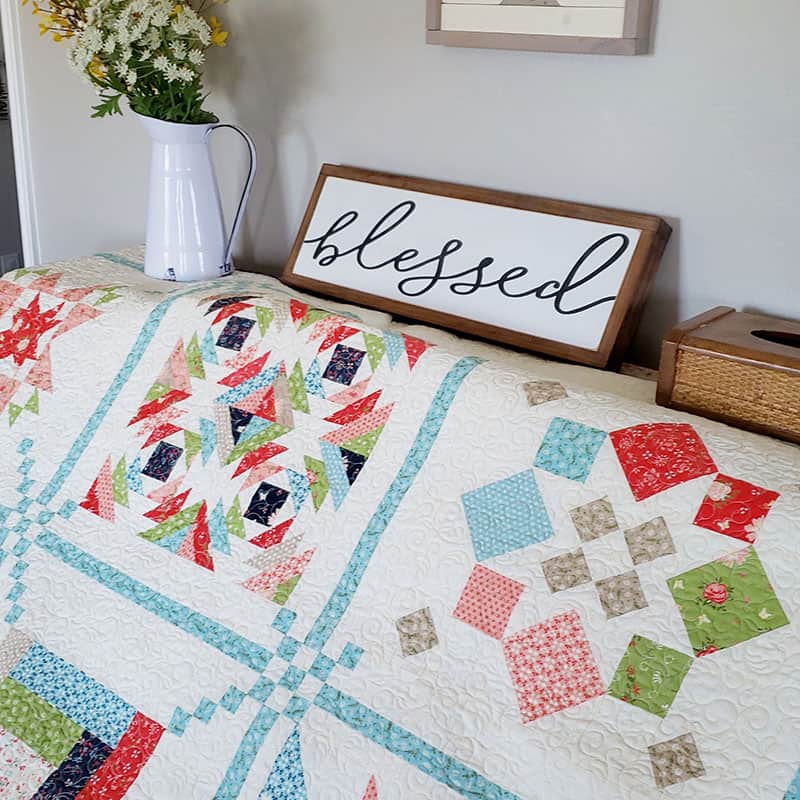 For More Information on Sunday Best Quilts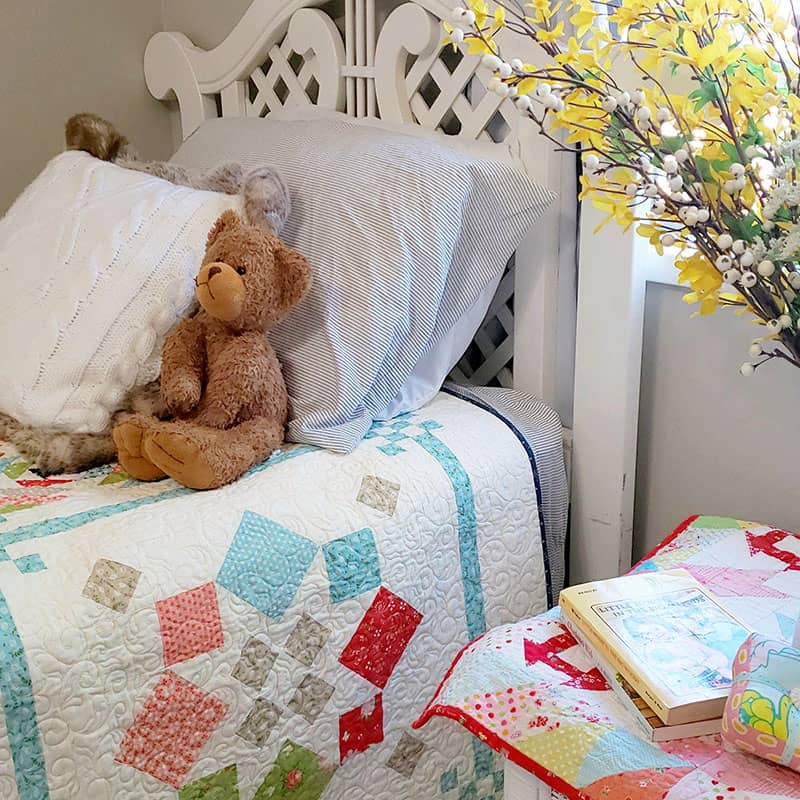 Have you done a Sunday Best Quilt Along before? Share in a comment below!
Happy quilting…and thanks so much for stopping by!