Hello and happy Friday! Today I'm sharing some string quilting, WIP's & more. First, today is our first check-in day for the string along! And I decided to begin by sewing some string blocks with some of my Swell Christmas fabric left-overs. I'm not sure if I'll make a whole quilt with these or if I'll make some fun pot holders with them for gifts next year. But these strings are too pretty not to use!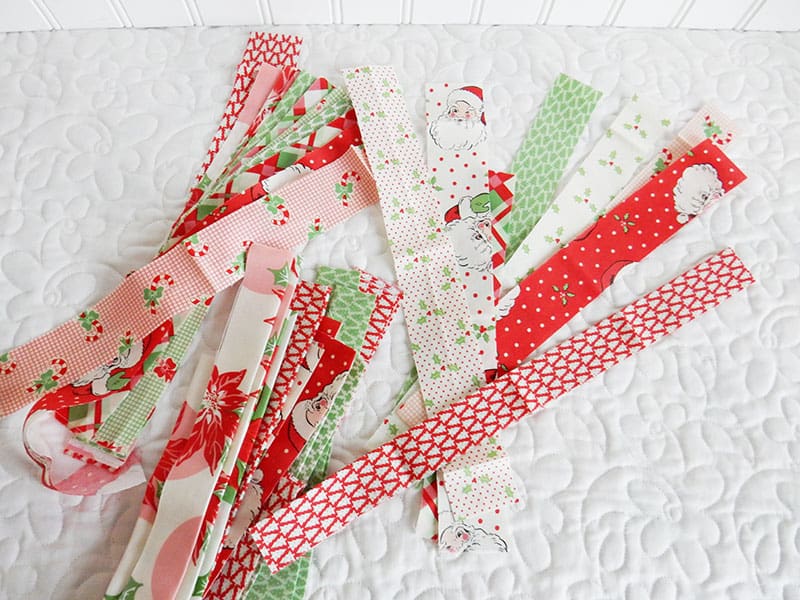 String Quilt Along
Pulling out these fabrics to sew with reminded me that I needed to pick the winners from my strings giveaway post. (You can also find all of the information for sewing along with the string quilt along on the strings giveaway post). Congratulations to Janice, Tanya, and Lisa who each won a package of strings/more from me (I sent emails yesterday). I'll start sewing with these strips this weekend and will post an update next Friday, January 4th!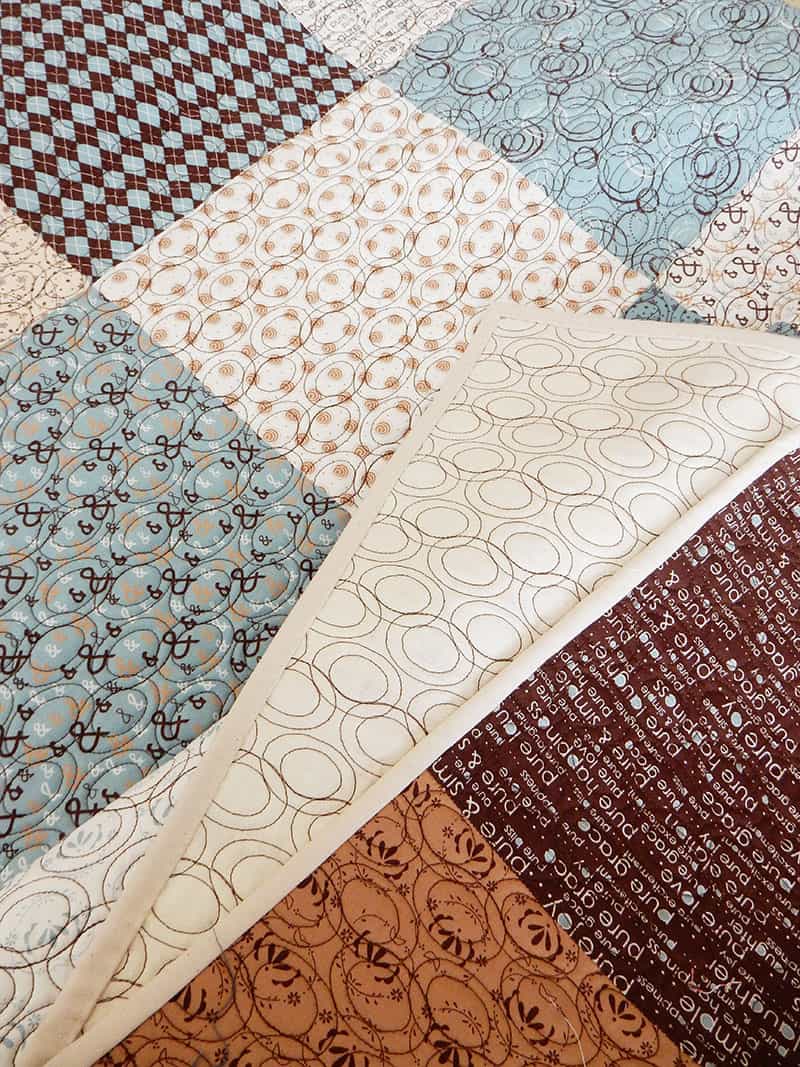 Baby Quilt Finsh
I've been finishing some Works in Progress lately, too. This baby quilt in browns, blues, and creams from the Pure collection by Sweetwater got finished just in time for me to put it under the tree for Christmas! I had this layer cake in my stash for awhile and knew it would make the perfect baby quilt for our youngest grandson. I simply sewed the layer cake squares together–six blocks to a row and seven rows. My daughter loves these colors as well, so I knew she'd love it, too. I used this grunge for the backing and a linen from my stash for the binding. Normally I prefer cream threads for quilting, but I was so happy Marion chose this brown thread for the quilting…it really works with these fabrics and designs!
Christmas Quilt Binding
I also spent some time before Christmas putting the binding on this fun Christmas quilt that I haven't shared yet (soon, though). I had almost forgotten about this quilt when I found it hanging in the closet a few weeks ago. The fabrics on the front of the quilt are all from Sweetwater, and I used a backing fabric in my stash by Kate Spain. This photo shows the fun quilting design Marion used…it's such a fun swirly design that I'll for sure want to use again!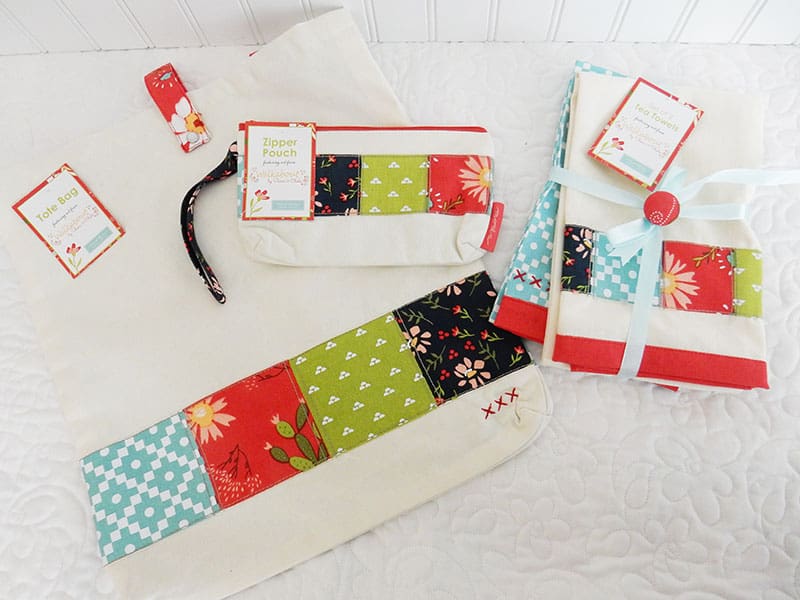 New Walkabout Products
Some fun mail arrived this week, too. We received the mini zipper pouch, tote bag, and tea towels made with our Walkabout fabrics. We had the proto-type samples earlier, but it's fun to have the real items now. They will be shipping next month along with the fabrics (it's fun to finally be able to say "next month").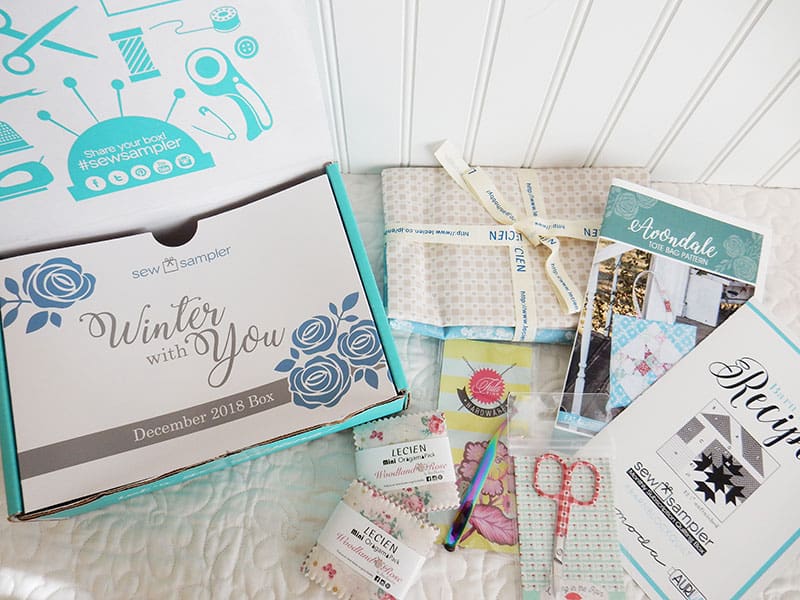 The December Sew Sampler Box arrived this week as well. This month's box has a winter theme and some fun notions included. I hope to get my Barn Block made this weekend and will share that as soon as it's finished.
Fat Quarter Shop Sew Sampler Box Contents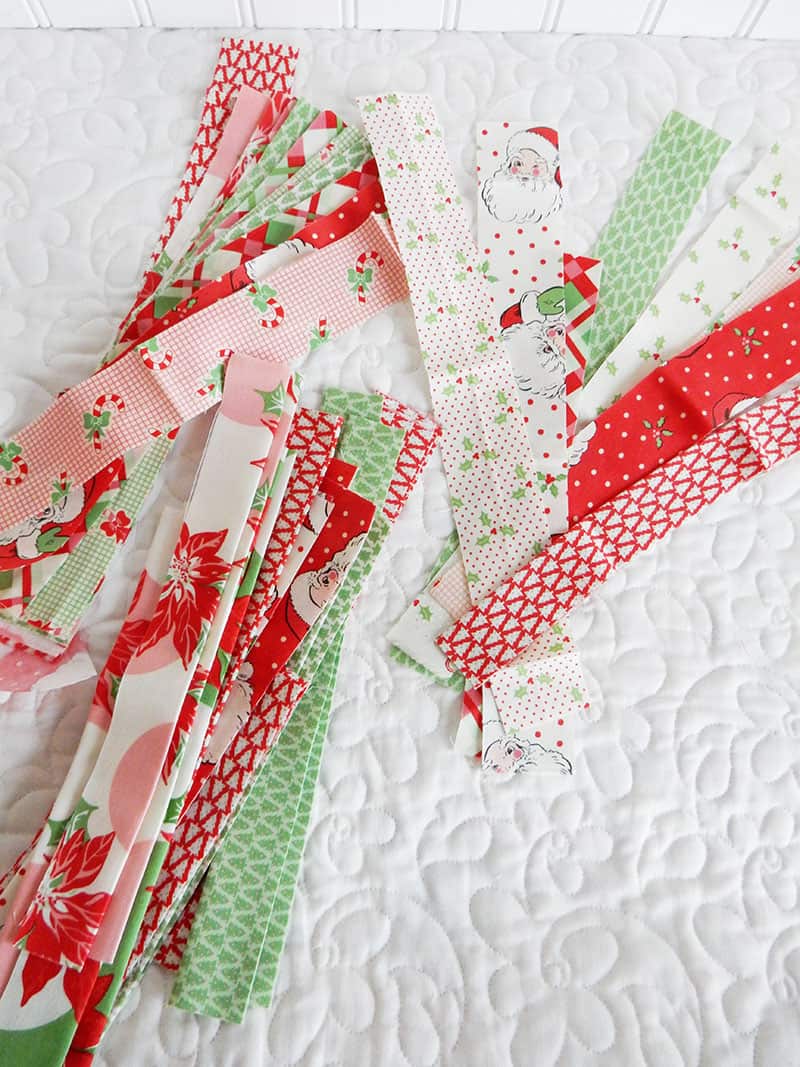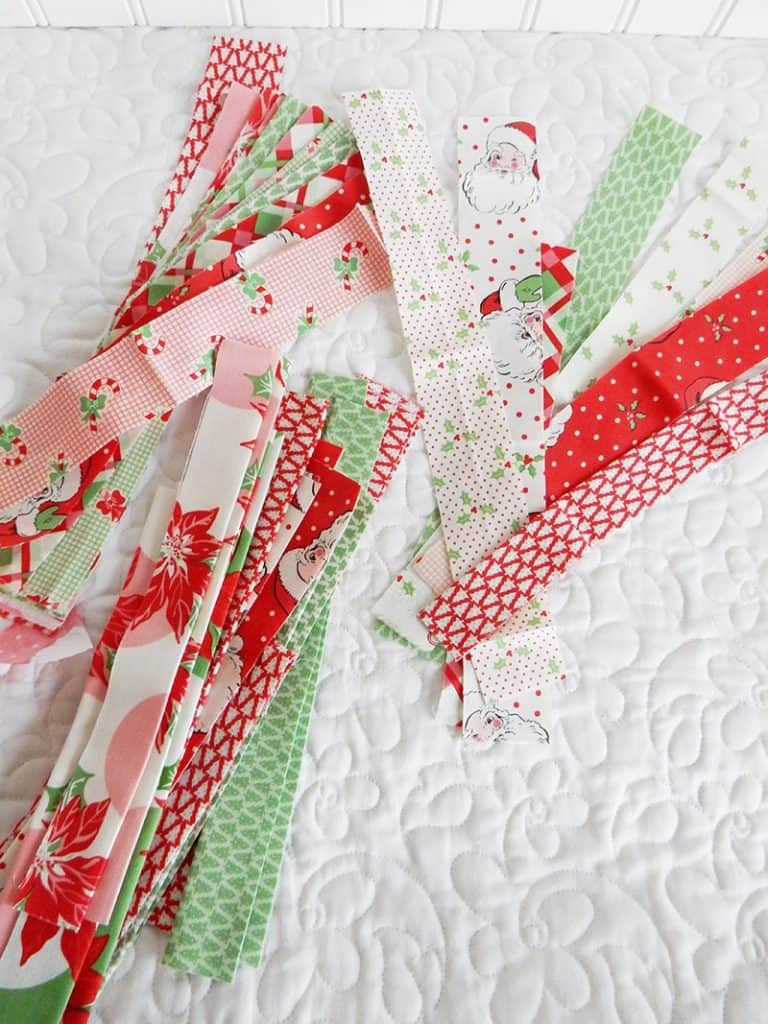 I've got a lot of sewing to do this weekend, and I'm tackling a huge organizing project that I'm hoping to finish up and be able to share soon. I'm also making goals and plans for sewing next year…which is always a lot of fun! Happy quilting, and thanks so much for stopping by for thoughts on string quilting, WIP's & more.