Hello and Happy Wednesday! I hope you had a wonderful beginning to the week and a Merry Christmas if you celebrated. The day after Christmas always seems like a new beginning for me. I enjoy our Christmas decorations but also love getting things organized and refreshed for a brand new year. So that's what I'll be doing for the next couple of days. But first, today's Moda Block Heads 2 Block 37 is my "Dreamy" block.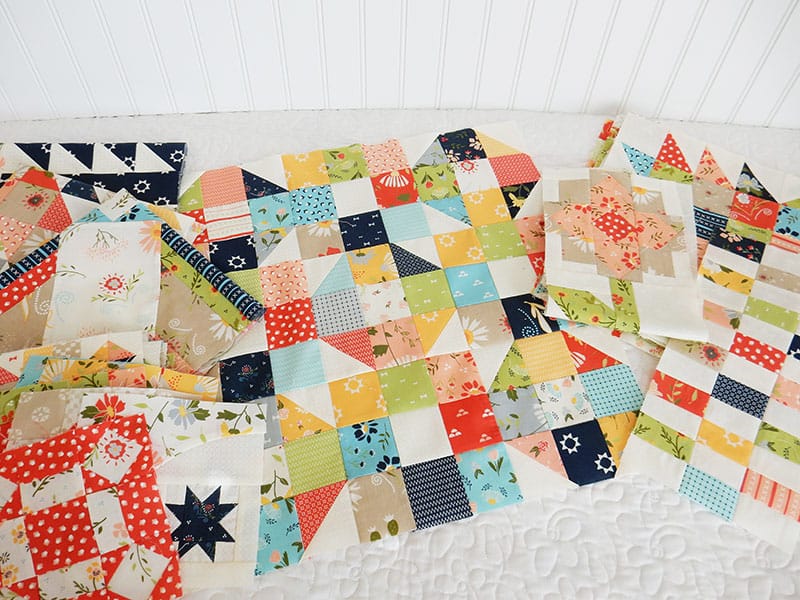 This month's block is one of the big ones…it finishes at 18″ x 18″. But don't let that worry you…it's super simple to put together…and I have an alternate construction method I used that will make it even easier than it looks to put together.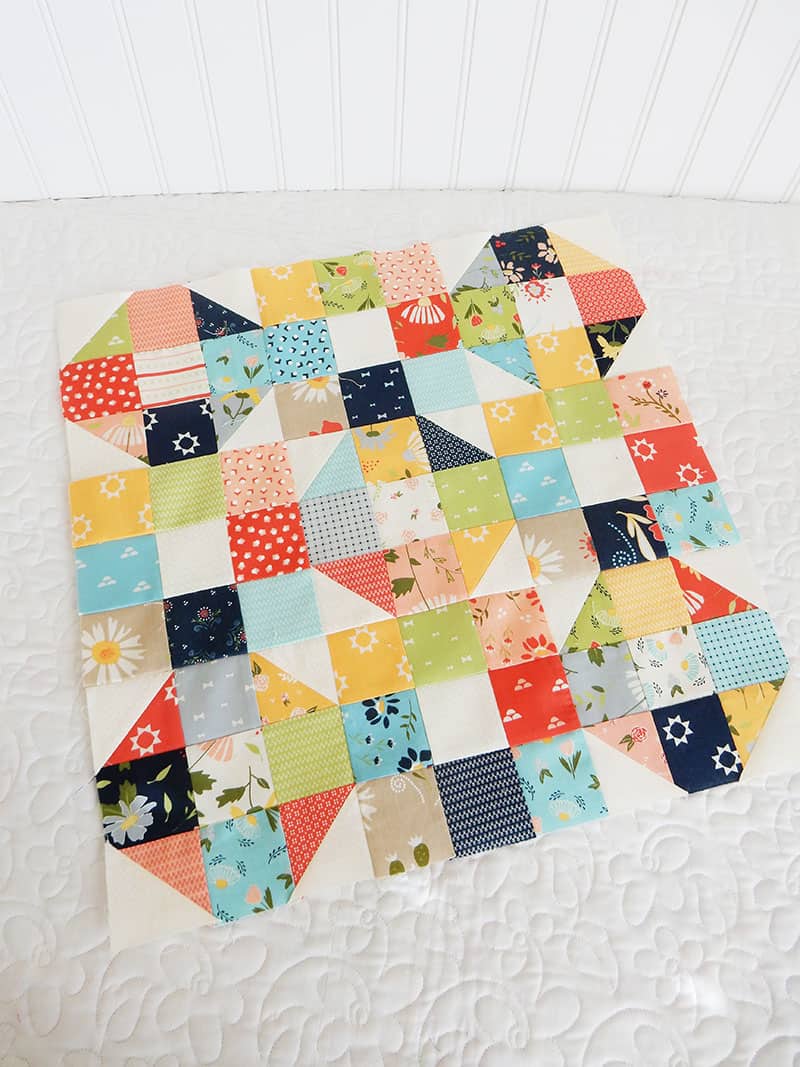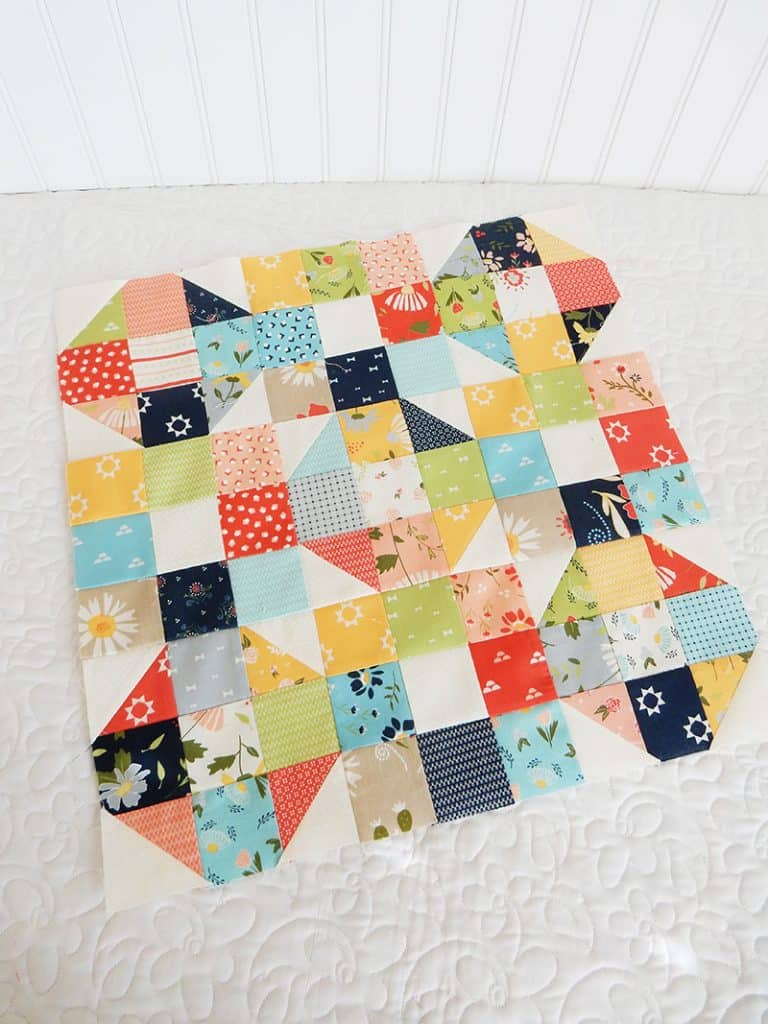 Tips for Moda Block Heads 2 Block 37
This week's block is actually made up of nine different nine-patch units. Four of them are traditional ones and are placed in the middle along all four sides. I used light centers for each of these four blocks to create more open space in my block since I knew I was going to make it really scrappy. The remaining five units are nine-patch units with half-square triangles on each of the four outer corners.
I also used lighter fabrics for the centers of the other five 9-patch units; however for those centers I used five different prints on a creamy background.
You can eliminate making the half-square triangles if you'd like. Simply make (9) nine-patch blocks using (81) 2 ½″ x 2 ½″ squares. Then, using (20) 2 ½″ x 2 ½″ light squares, use the easy corner triangle method found here to add a light 2 ½″ x 2 ½″ square to each of the outer corners on each of those five nine-patch blocks that are pictured with half-square triangle corners (the center block and the four outside corner blocks).
You could make these blocks even more quickly if you use strip piecing to make all of the 9-patch blocks the same before adding the squares onto the corners as described above.
Once again, I used the Simple Folded Corners Ruler to add the background squares to those blocks.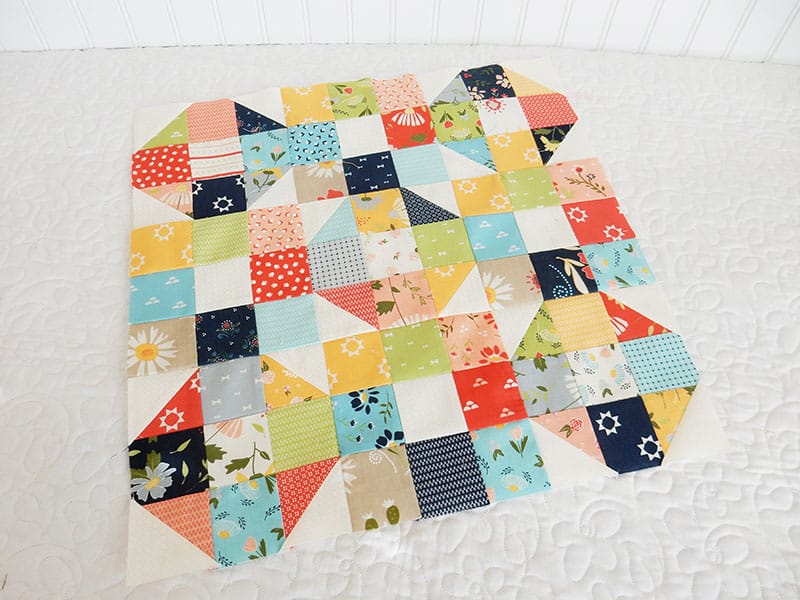 Moda Block Heads 2 Block 37 Links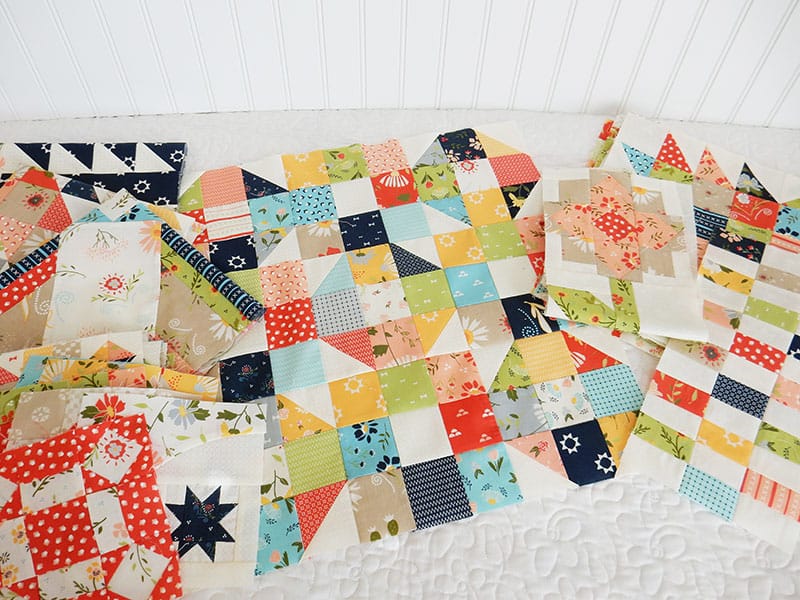 And Visit the Other Moda Block Heads 2 Designers Here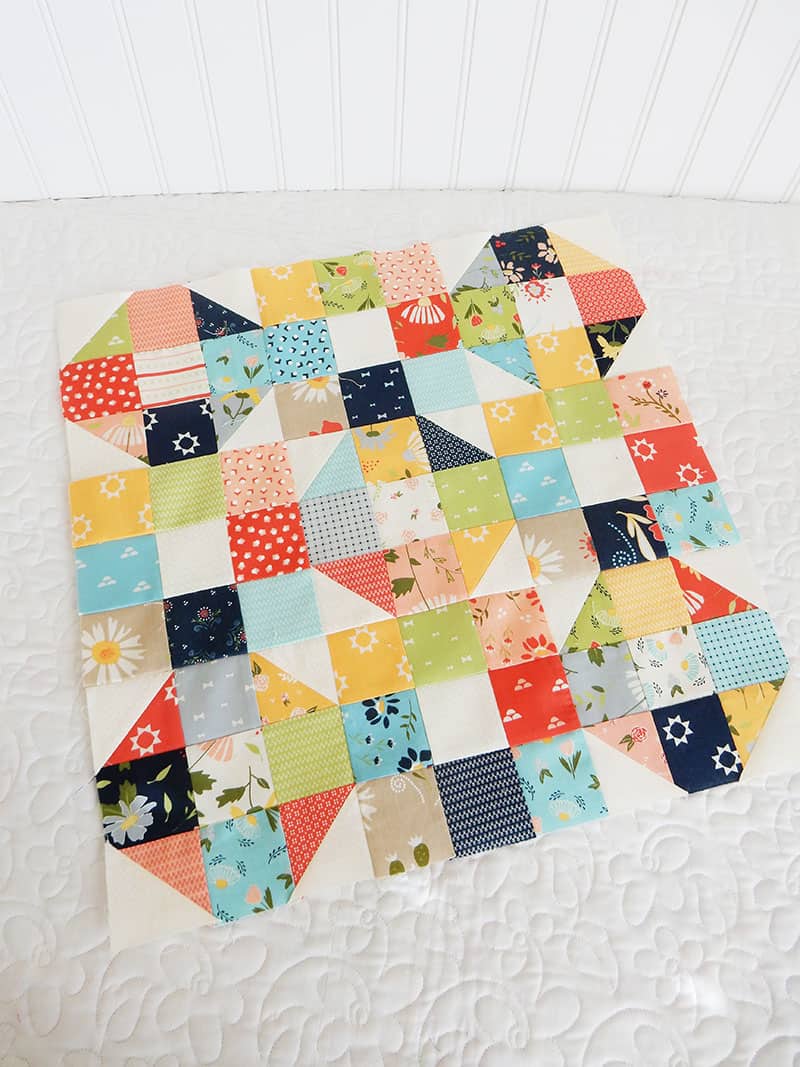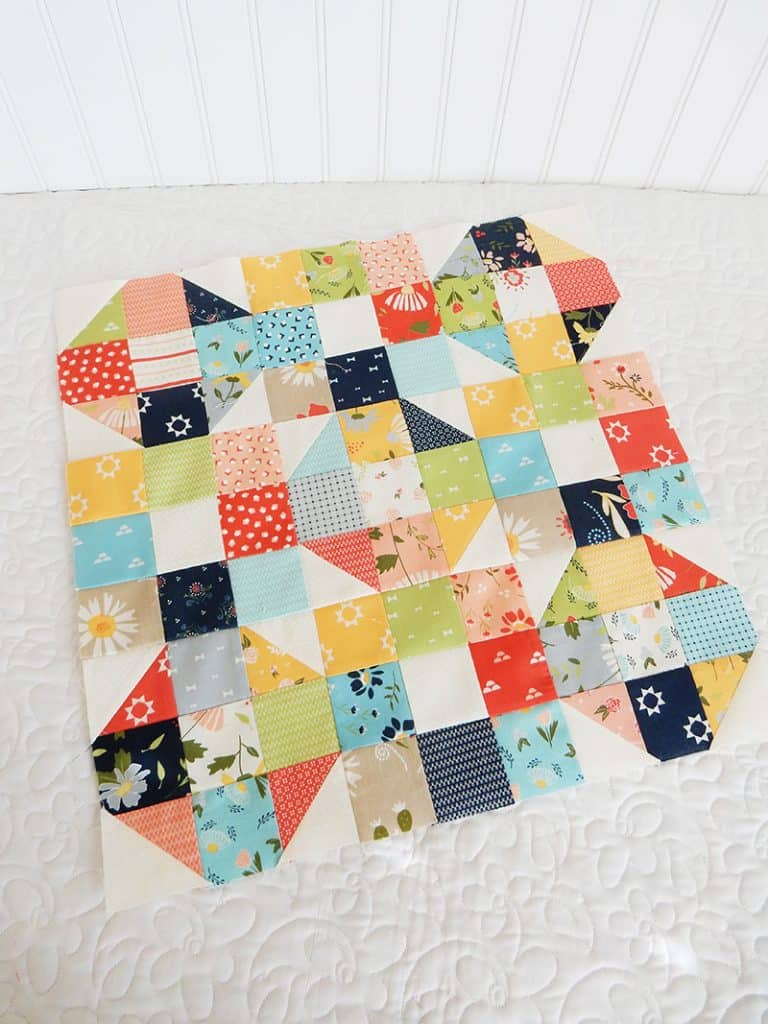 I hope you enjoy your day and that you're able to start gearing up for 2019. I have some really fun things to share with you soon! Happy Quilting, and thanks so much for stopping by!