Hello and happy Tuesday!   November was a busier than normal month for me (and I'm guessing for many of you).  Those of us in the US had the Thanksgiving holiday a bit early this year which resulted in an earlier than normal movement into all things Christmas and holidays (Happy Hanukkah if you are celebrating that this week)!  So things have been a little hectic to say the least!Today I'm sharing the fun mini quilt pattern "Stitched with Love" by Camille Roskelley of Thimbleblossoms for the Minis and More post I do at the beginning of each month. Michele and I chose this as our mini of the month for November. It's such a fun pattern that we both have on our "to make" list.
Stitched with Love Mini Quilts
Hildy made this darling version of the pattern using a variety of fun Bonnie & Camille fabrics (find the pattern in paper and PDF here) .  She added the flying geese blocks at the top of the machine…and also notice the sewing machine pin she has in the bottom right hand corner!  So cute!  And then of course, Hildy has also displayed the matching Aurifil Threads along with her mini!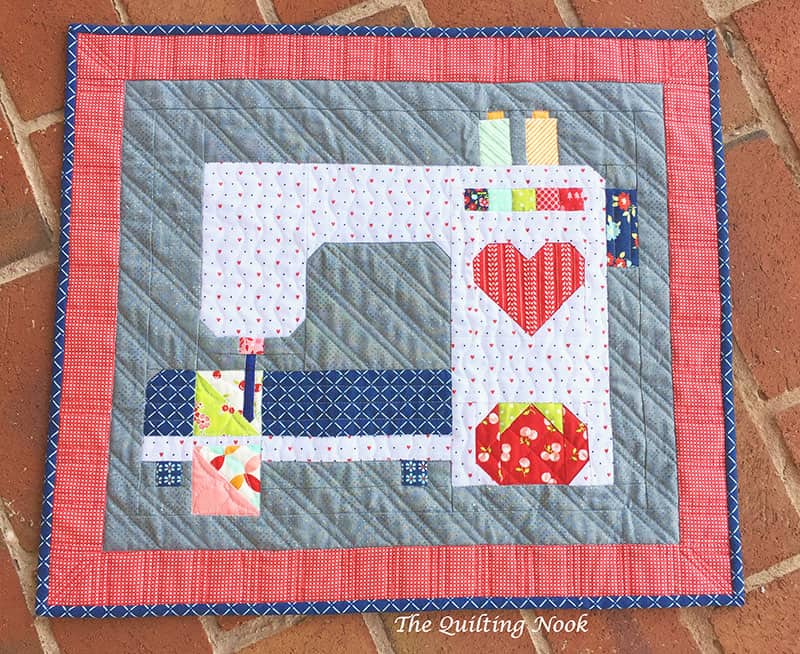 Brenda also made a darling version of this pattern!  I really need to get mine made over the holiday break.  It's just the perfect pattern to stitch up and have in your sewing area.  It would also make a great block for a retreat sewing case or bag!
Michele and I decided that it would be really fun to have a free choice for the January parade since December is such a busy month.  We would love for everyone to share a handmade gift you made or received this year.  If you have some really spectacular one, feel free to send in more than one photo!  January's project will be something fun and free…so we hope you'll join in with us in December and January!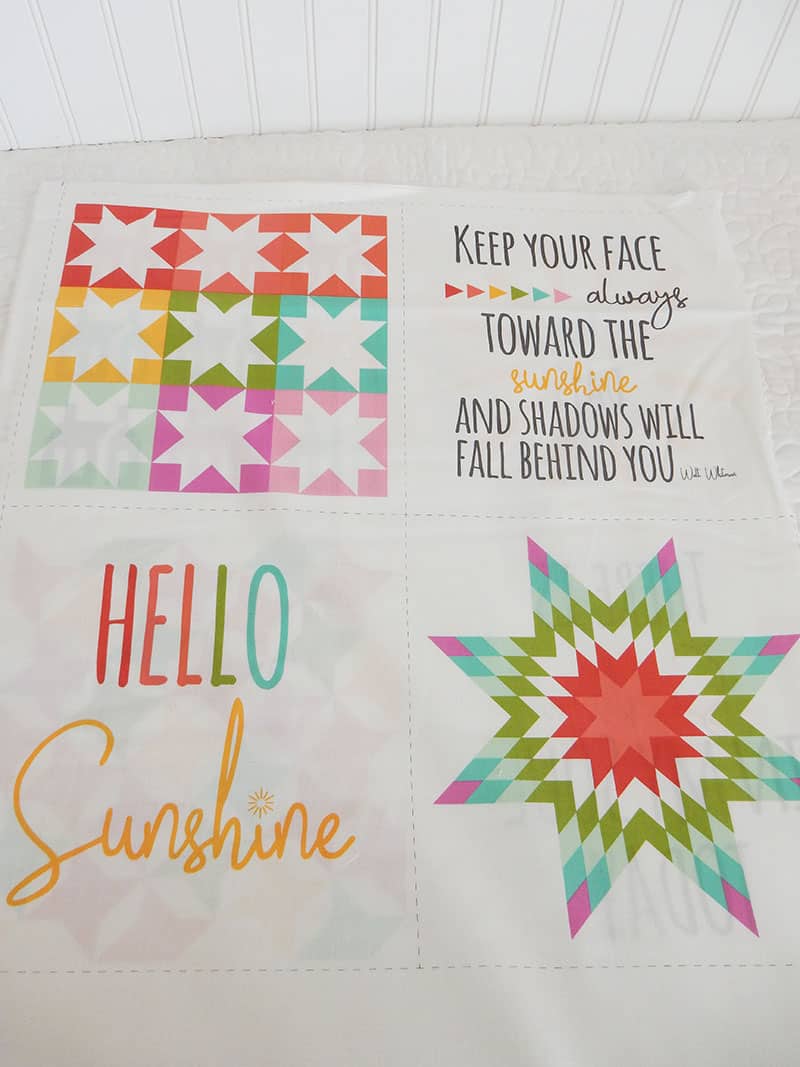 Something Fun
Before I go I wanted to just quickly share something new and fun I have in the shop!  These Sunnyside Up panels designed by my friend Corey Yoder are now available.  Panels measure 23″ x 42″ and have 8 different quilt block designs (four of the designs pictured above with the remaining ones pictured below).  They are perfect for pillows, bags, adding to pieced quilt backs, and even for use as quilt blocks themselves.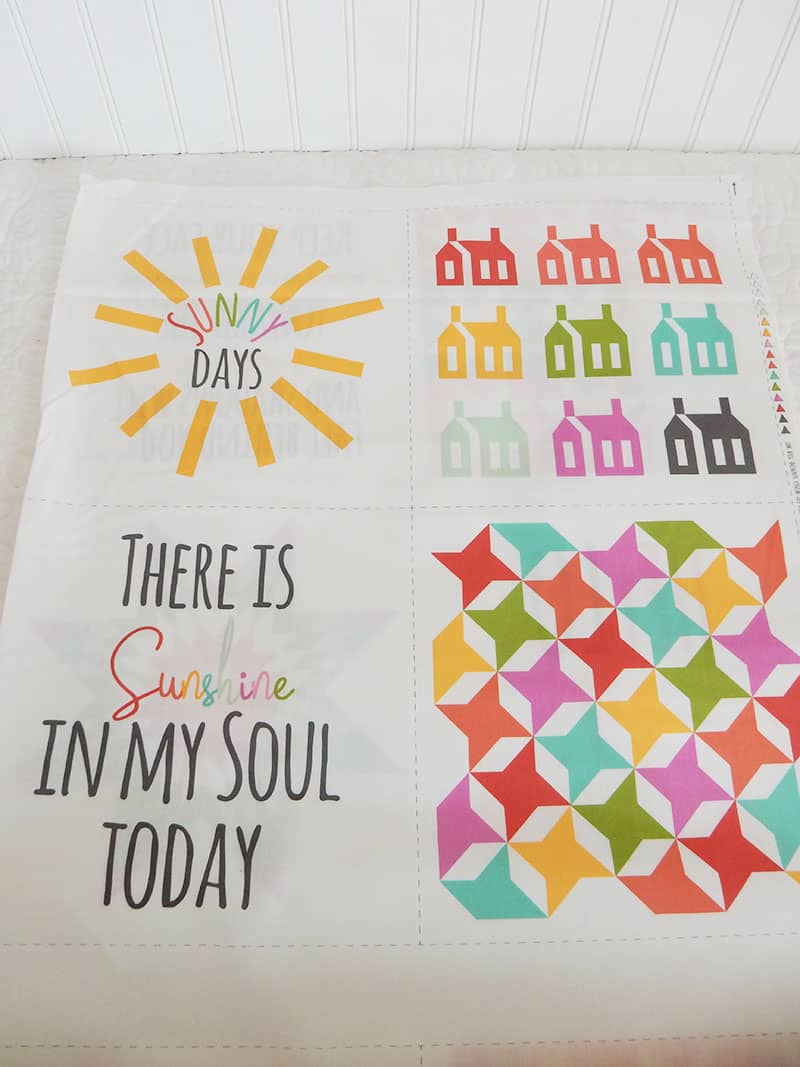 I have them ready to ship now…I can't wait to use them myself!  Find them here.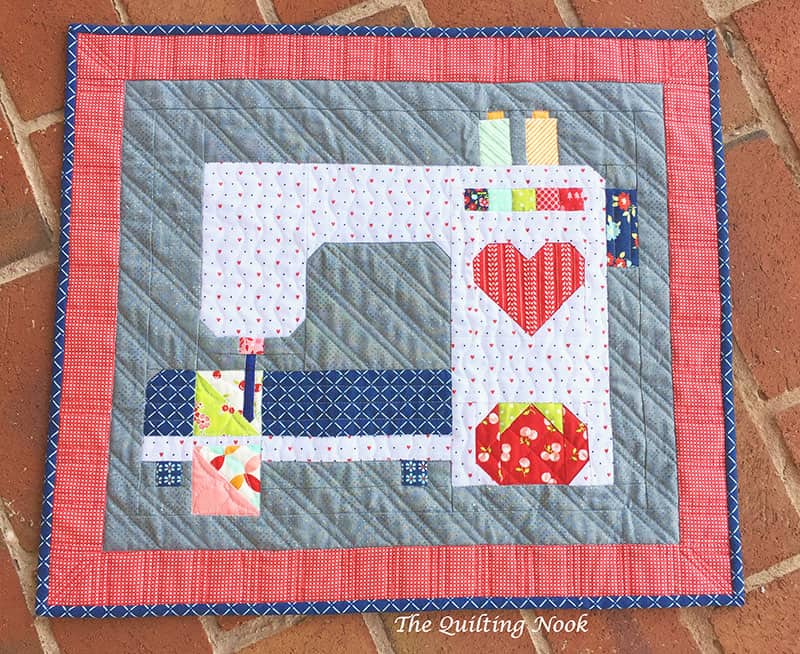 Later this Week…
I hope you enjoyed today's mini parade of the  Stitched With Love Mini Quilt. (If you missed yesterday's post, I shared my Save the Bees mini quilt…and also shared links to my best mini quilt tip posts).  I'll be back tomorrow with this week's Moda Block Heads block!  I have a fun Christmas post I'm working on for Thursday, and I have my Mystery Block of the Month planned for Friday!  Happy quilting, and thanks so much for stopping by!