Hello and happy Monday!  Today I'm sharing my Save the Bees Block of the Month Finished Quilt.  I'm so happy with the way it turned out–I think it's a perfect quilt to hang in my laundry room and can't wait to get it hung up in there.  This month's directions include information on adding the borders and setting the quilt together.  I have a few tips to share below, and this month's giveaway information is at the end of today's post.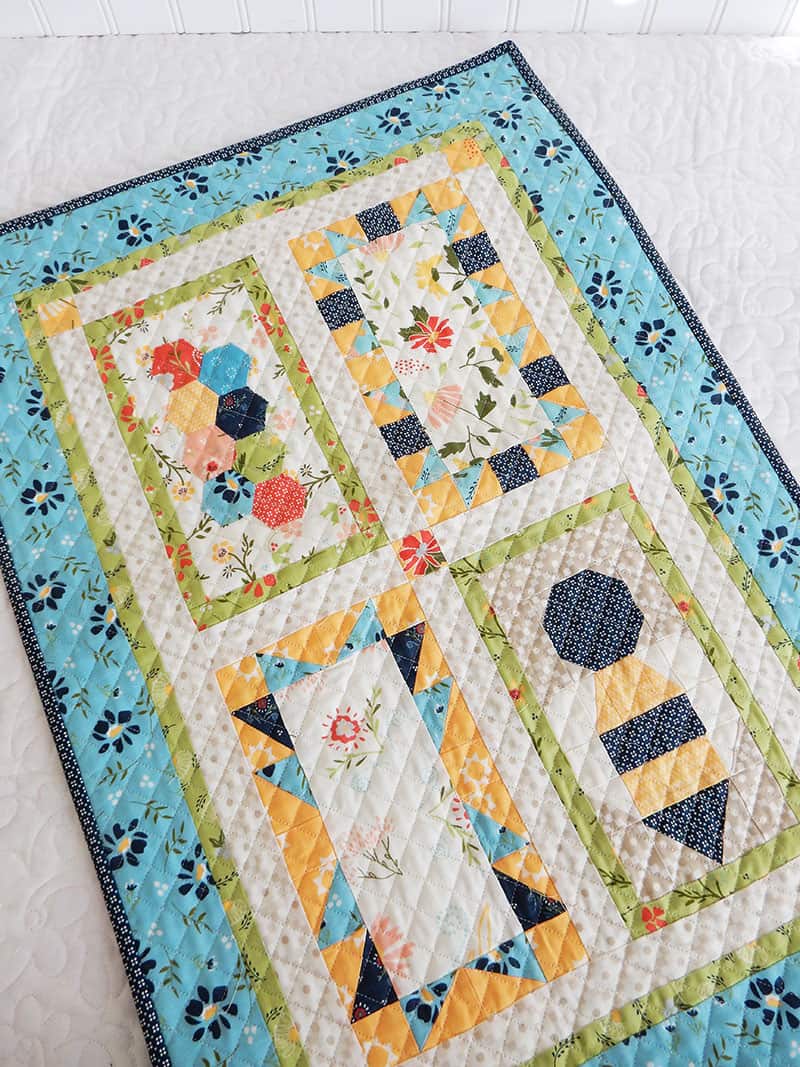 Quilting
My friend Marion did a simple cross-hatch (about 1″ squares) on this quilt.  I think this design sets off the quilt perfectly and allows the blocks and the fabrics to shine!  Sometimes a very simple design really is the best one.  This quilting design would also be terrific if you have added the applique' designs as shown in Jacquelynne's original quilt.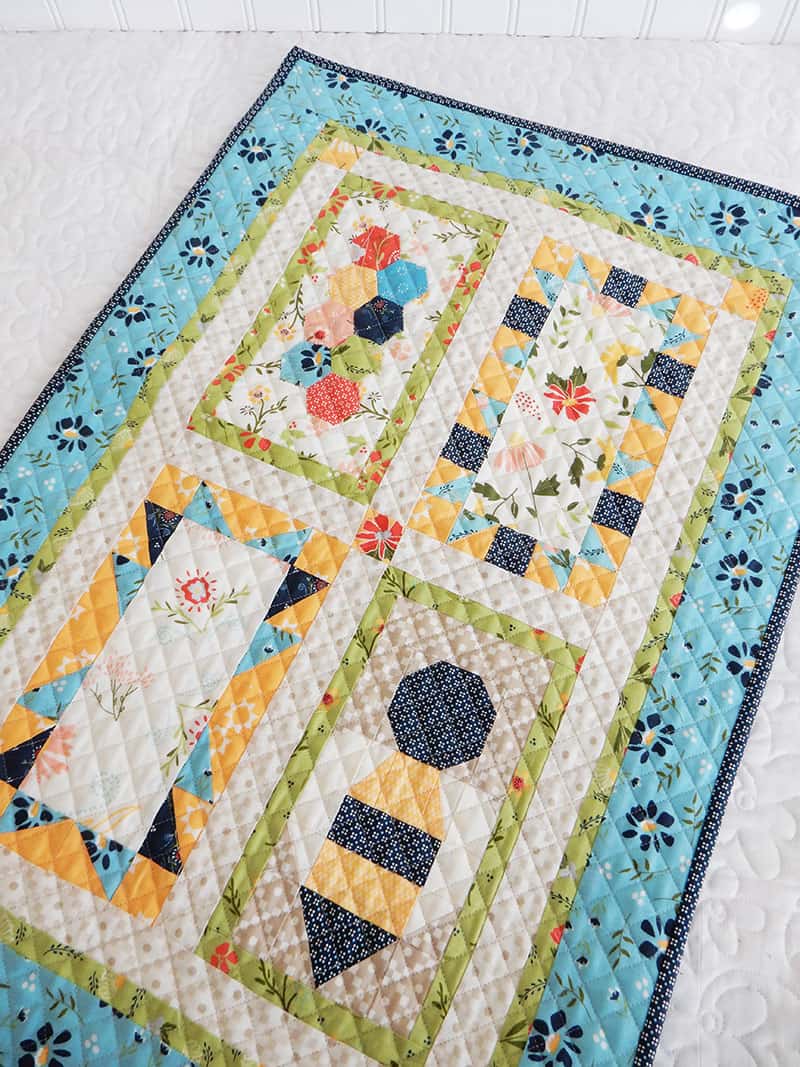 Fabric Details
I really, really love this quilt! (I know I've already said that)! For my sashing fabric I used one of my favorite low-volume prints from our Walkabout collection.  My inner green border and the outer blue floral borders are also both from Walkabout.  The dot binding is from our Clover Hollow group with the sun print, some of the hexies, and the upper right block center fabric also from that collection. (Most of the Clover Hollow pre-cuts and fabric yardages are still available here). This quilt is really a fun mix of Clover Hollow and Walkabout and really has me wanting to work with a mix of these collections again soon!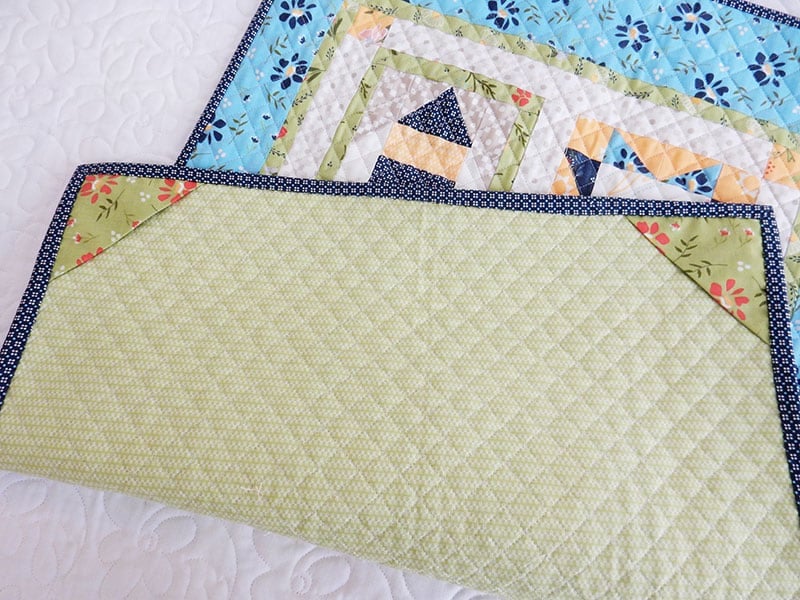 Mini Quilt Tips
Since I know I'm going to hang this up in my laundry room, I folded two squares wrong sides together to make little pockets on the back of the quilt at the top.  I added these before adding the binding, so they are sewn into the binding.  I'll put a dowel in the back and rest the dowel on nails or command hooks to hang it up.  (You can see a video tutorial on my method to hang mini quilts here).  And you can find my best tips for sewing mini quilts here.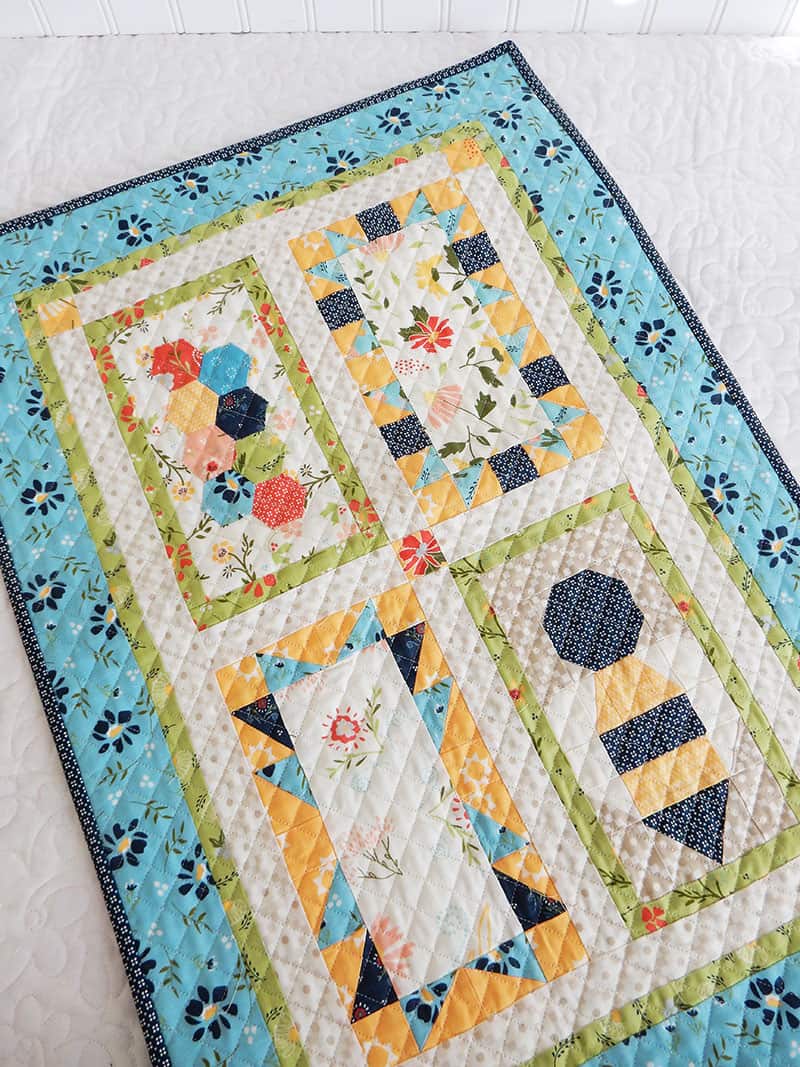 Save the Bees Block of the Month Finishing Information
Remember that finishing instructions for the quilt are available from Jacquelynne (if you're making the mini version like mine, you'll need Jacquelynne's instructions along with the mini quilt finishing details from Brenda here).  And stop by all of the blogs below to the rest of the finished quilts and projects by our blogging group:
A Quilting Life (you are here)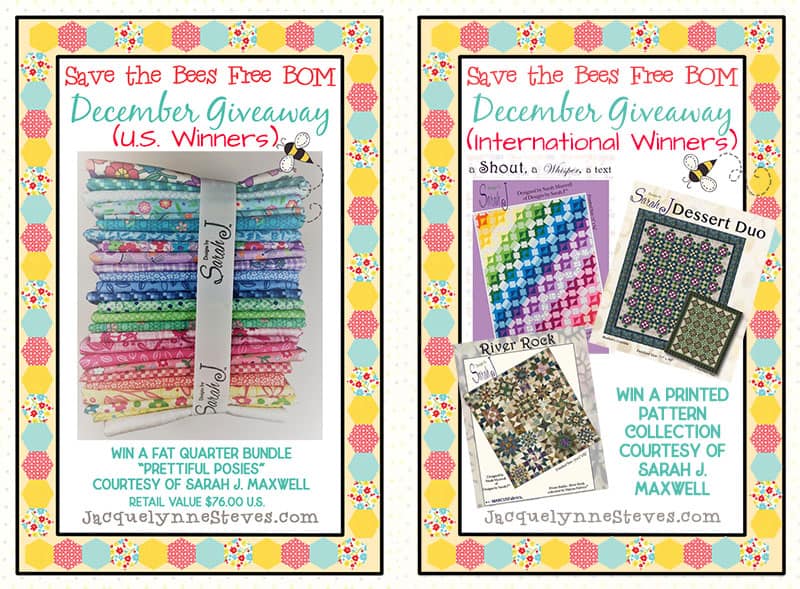 Save the Bees Block of the Month December Giveaway
This month there are two different prizes…there is one prize for winners chosen from the U.S. and another prize that will be given to International Winners.  Remember that you can enter on each of the blogs above for a chance to win; however, an individual may only win one prize in a month.  U.S. winners will receive a fat quarter bundle of the "Prettiful Posies" collection courtesy of Sarah Maxwell, and International winners will receive a printed pattern collection from Sarah. For a chance to win from my blog, please leave a comment mentioning any sewing you're still hoping to get finished up by the end of the year!  The giveaway will be open through Sunday, December 9th, and I'll email the winner Monday morning, December 1oth.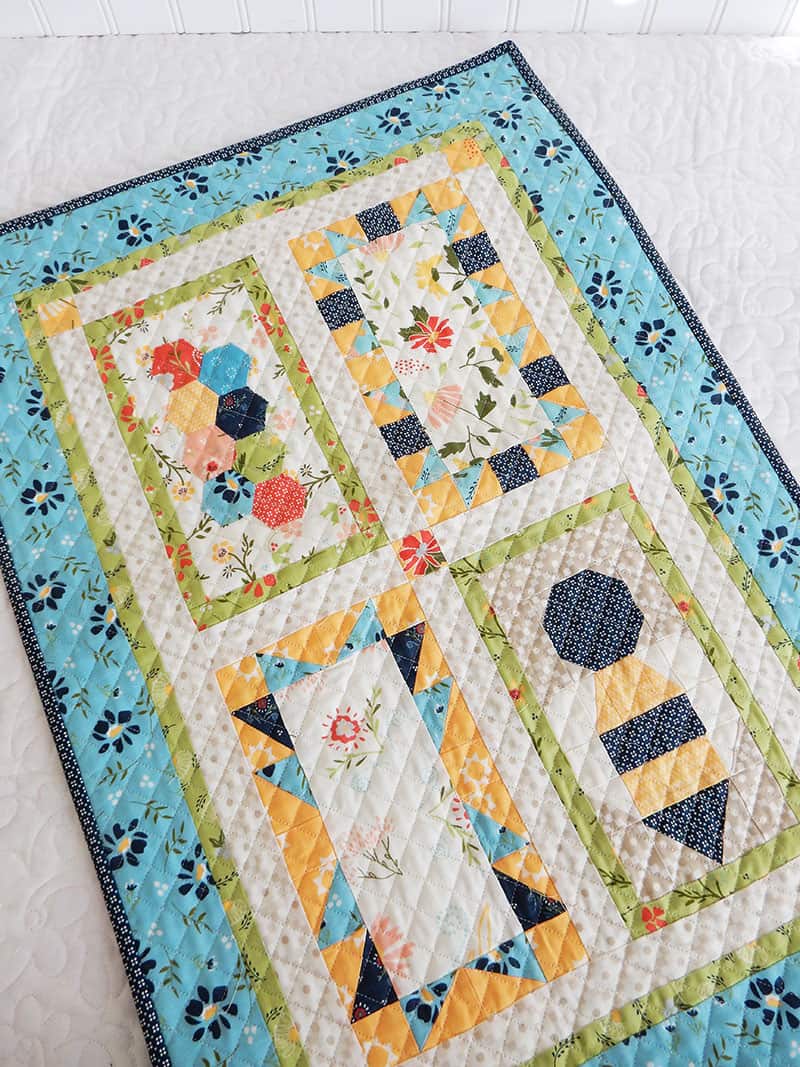 This Week on the Blog…
I have some fun posts for this week including our December Minis and More, the new Moda Block Heads post, and a couple of new Christmas projects to share!  I hope your week is off to a terrific start!  Thanks so much for stopping by…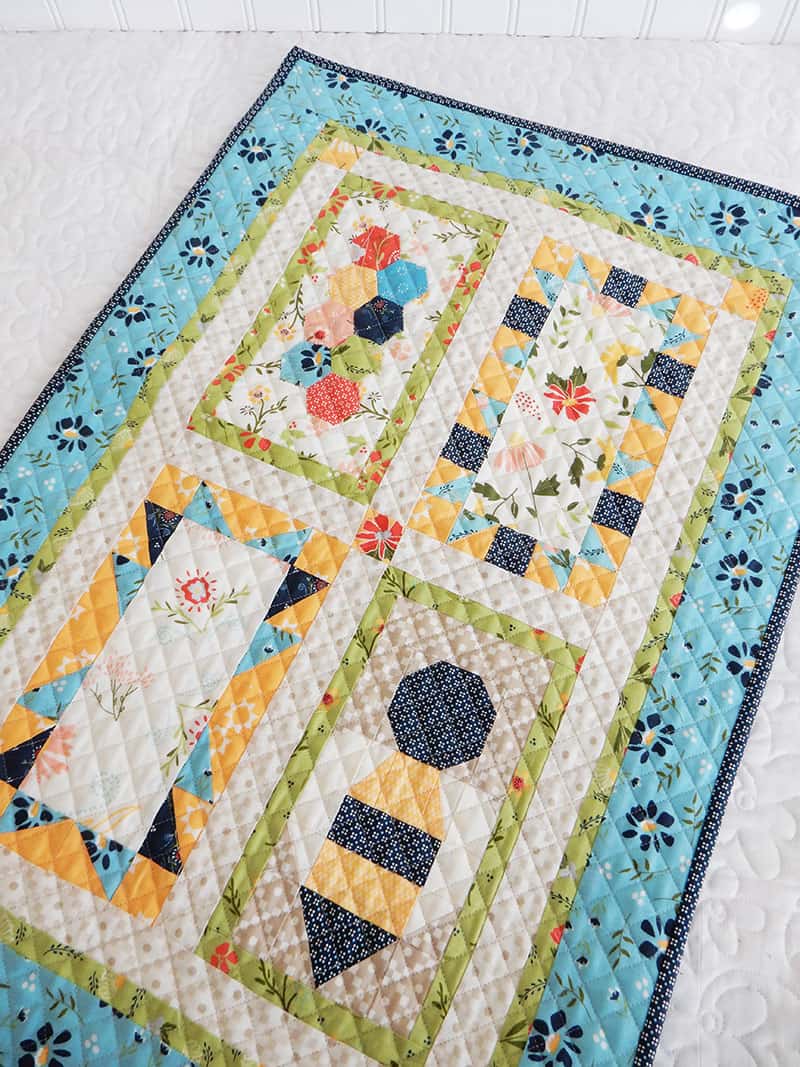 Happy quilting!