Hello and happy Wednesday!  Today I'm sharing Moda Block Heads 2 Block 34.  This week there are two different block options.  The first one is the beautiful Basket and Vine block by Jan Patek.  And the other option is a pieced basket block by Corey Yoder.  I made Corey's block in the sake of time, but I really want to make Jan's block as well.  Extra quilt blocks are always a good thing…they lead to more quilts!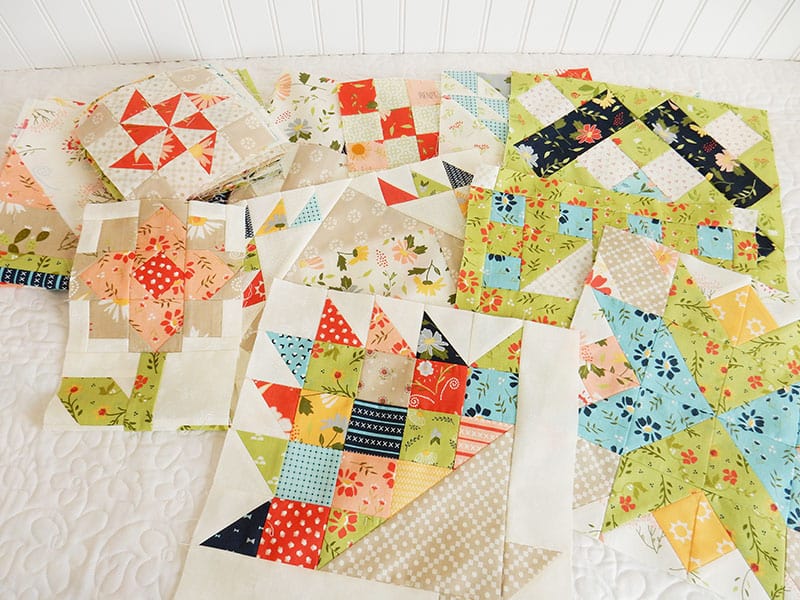 I really love this week's pieced basket block!  I was able to use extra half-square triangles along with pre-cut squares and save a lot of time on this one!  (For tips on perfect half-square triangles along with a video tutorial for my method, visit this post).  And it's good to have another colorful block in the mix I think!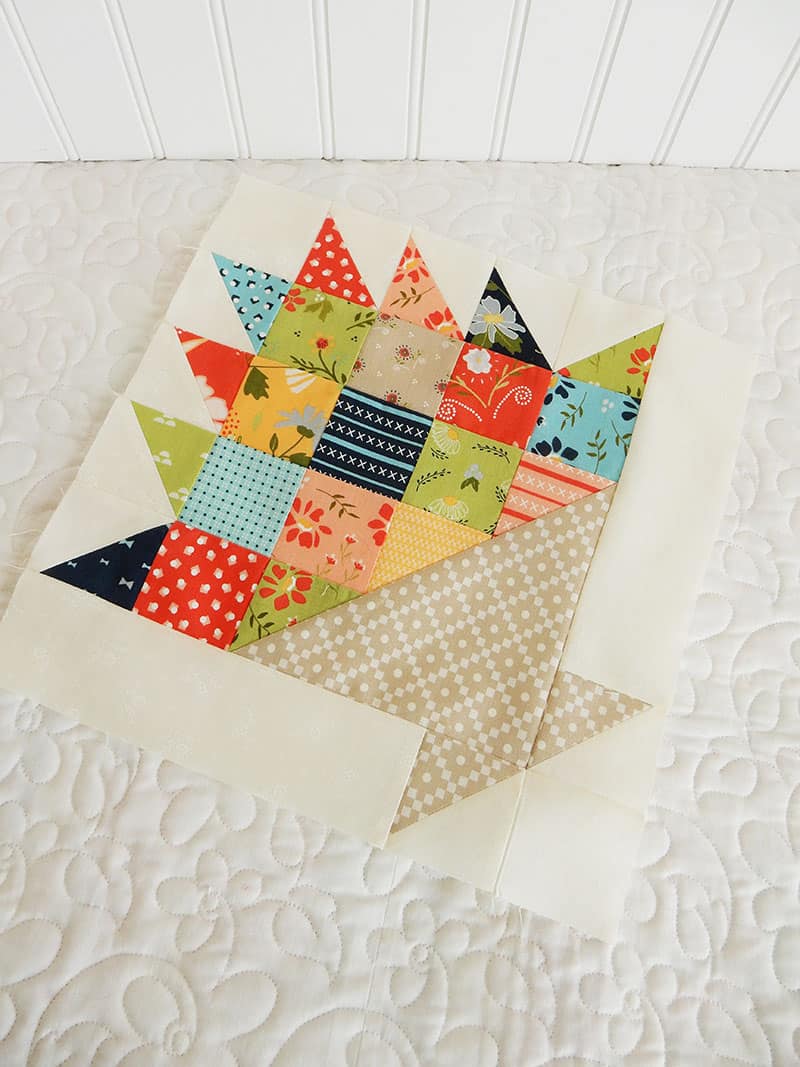 I used fabrics from both our Clover Hollow collection and our Walkabout group for this one and love how the two collections mix together!  The tone on tone background tiny daisy print is from Walkabout.  It might be my favorite tone on one print ever!  So save your Clover Hollow scraps (or buy some here now) because Walkabout will be in shops early next year!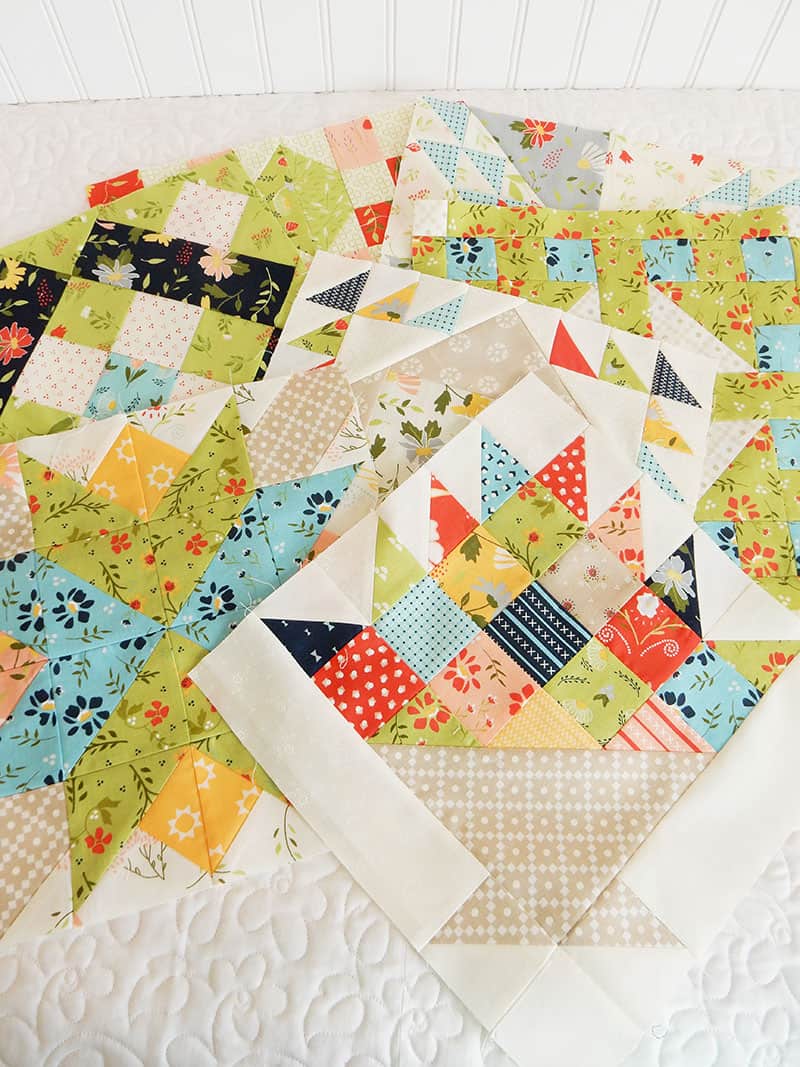 There is a nice assortment of 12″ x 12″ blocks now, too!  I know I'm going to love this quilt!

Moda Block Heads 2 Block 34 Links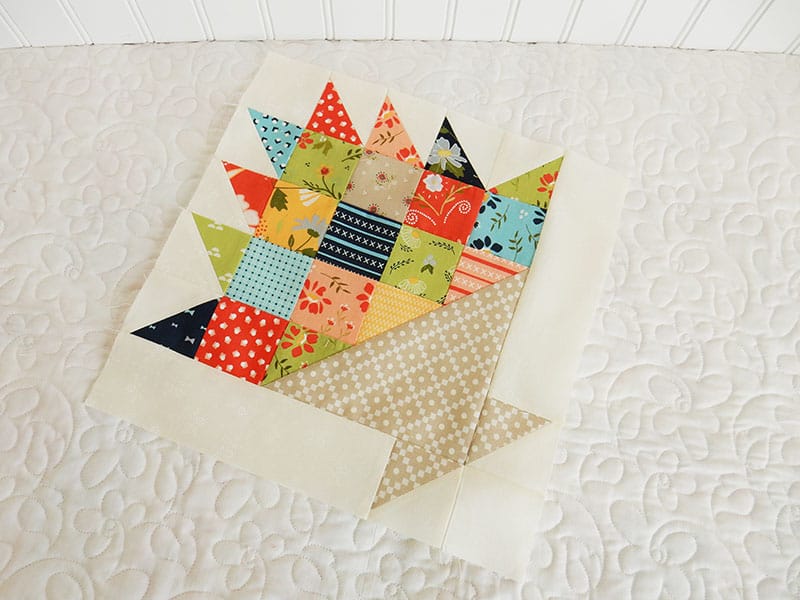 And Find the Other Moda Block Heads 2 Block Designers Here: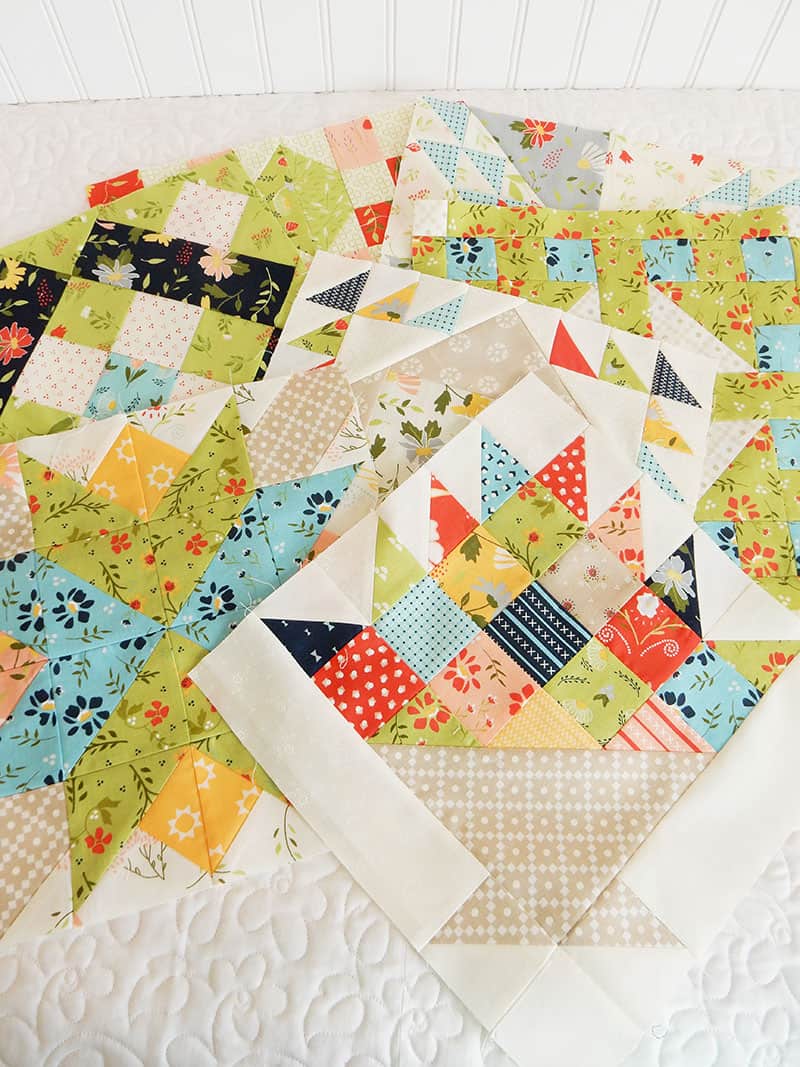 Happy quilting, and thanks so much for stopping by!