Hello, friends, and happy Monday! I'm so happy to share with you our upcoming collection: Simply Delightful Fabrics by Sherri & Chelsi for Moda fabrics. This beautiful collection of essential prints and colors is one we've been happily sewing with for the past couple of months. There will be lots of gorgeous quilts to share, but today I'm sharing the gorgeous fabrics themselves. Be sure to watch the video included in today's post with a look at the entire collection.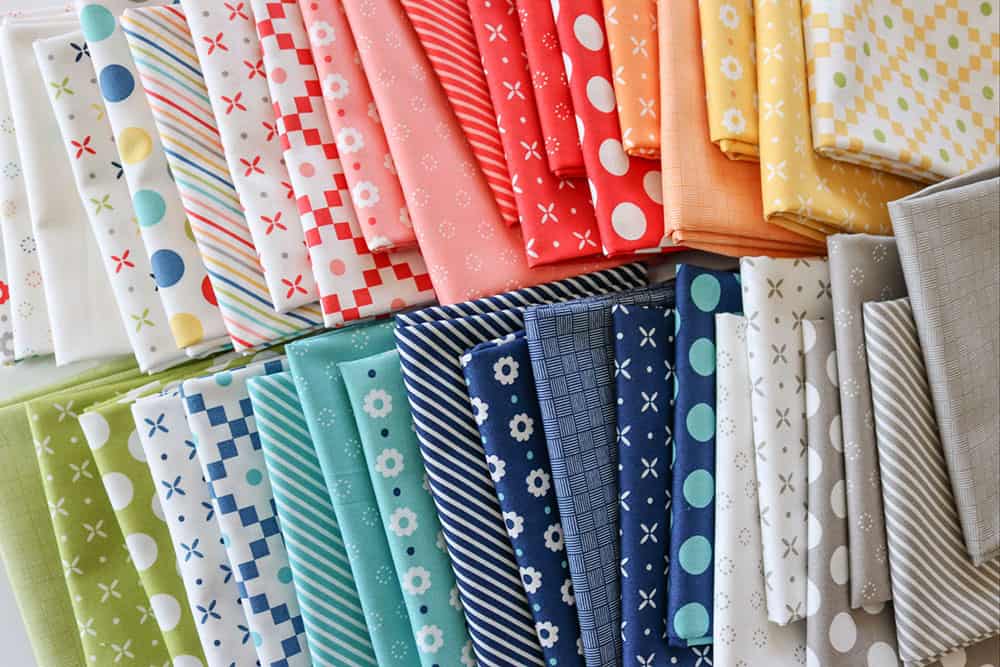 Simply Delightful Fabrics by Sherri & Chelsi
The Simply Delightful collection features eight different color stories along with a wide variety of light and low-volume prints. Colors include pink, red, orange, yellow, green, teal, navy, and grey. In addition, there are thirteen different light and low volumes in a variety of designs and colors. Not only does this collection work together for beautiful quilts, but there are a lot of fun two-and-three-color combinations that make it incredibly versatile for holiday sewing and more.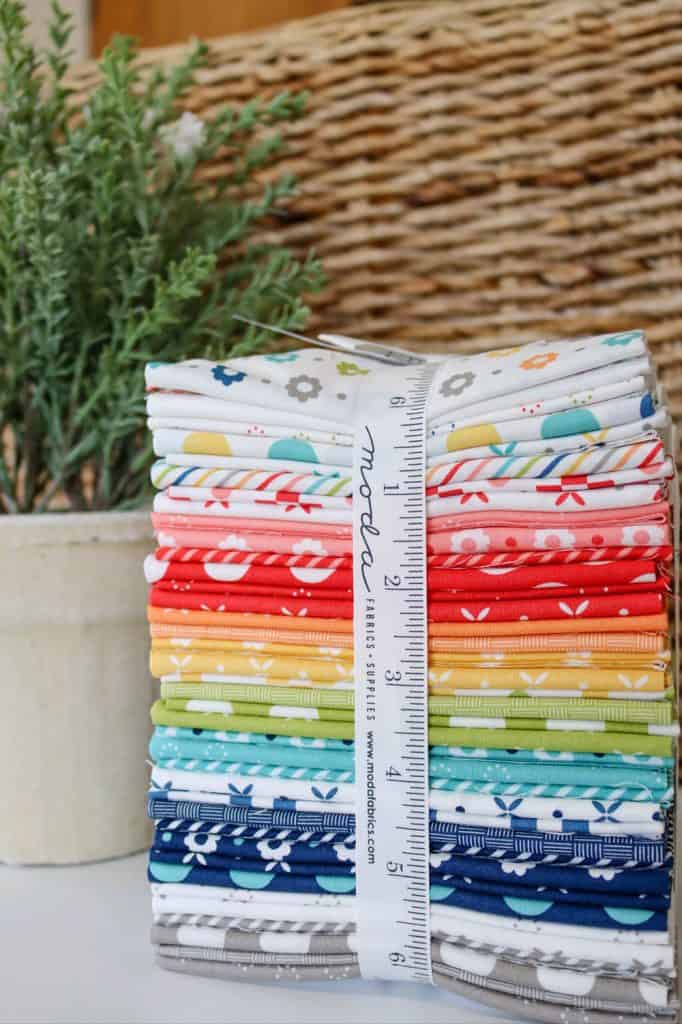 Simply Delightful Inspiration
Our Simply Delightful collection is inspired by those simple and delightful prints we reach for repeatedly from our previous collections. The designs in Simply Delightful are some of our very best shared with you in some beautiful recent and new colorways. We've also added a few new designs to create a yummy basics collection that is not only versatile but also simply delightful.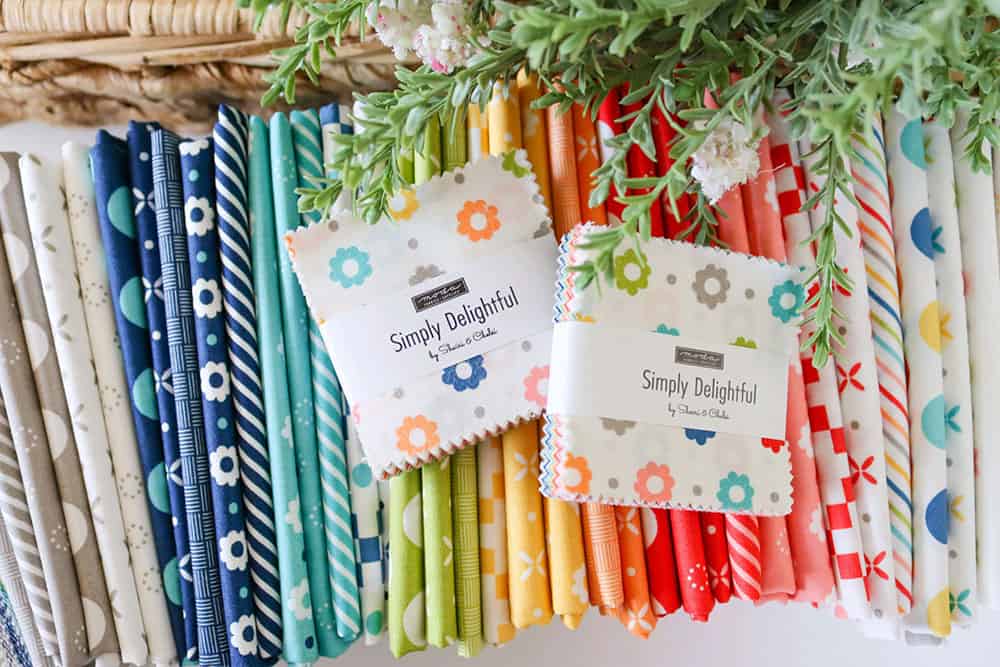 We know you'll enjoy sewing with these simple flowers, geometric designs, dots large and small, waffle prints, and diagonal stripes in a rainbow of colors. Not only will you love sewing the quilts we've designed with this collection, but you'll also find so many other ways to mix and match these Sherri & Chelsi basics with our previous collections and your fabric stash.
Simply Delightful Fabric Showcase Video
Watch our Simply Delightful fabric showcase video above or go here to watch it on our YouTube channel. Chelsi and I share our thoughts and give you an up-close look at each and every print in the collection in the video.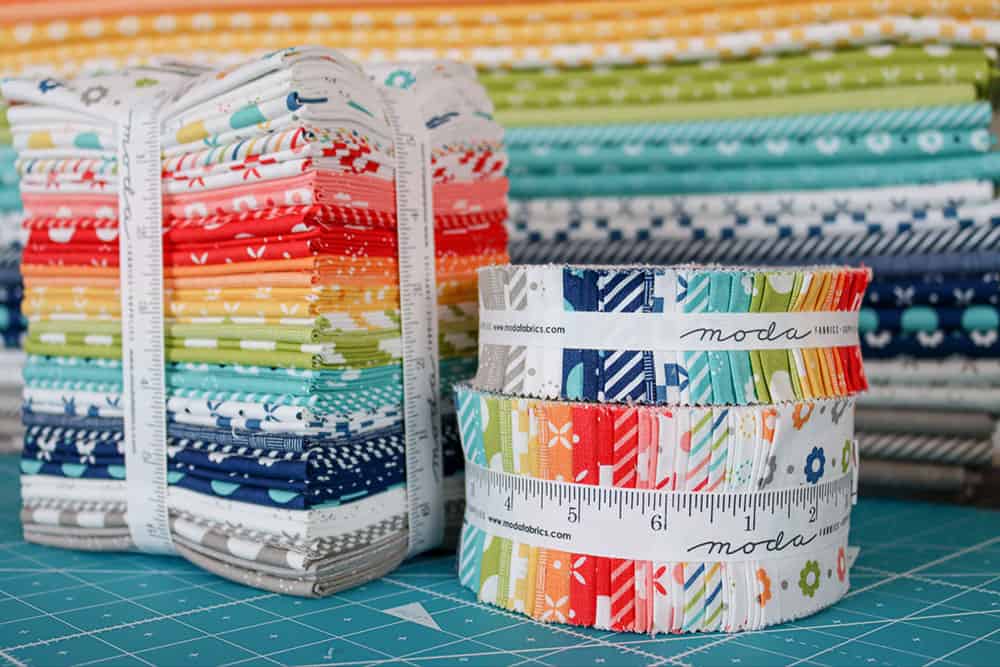 Simply Delightful Prints and Patterns
I'll be sharing more close-ups and specifics of the prints and patterns in the coming days. But if you want to take a peek, the new patterns are already listed in the shop. And you can also find the discounted Simply Delightful paper pattern bundle with my four new patterns + free shipping here.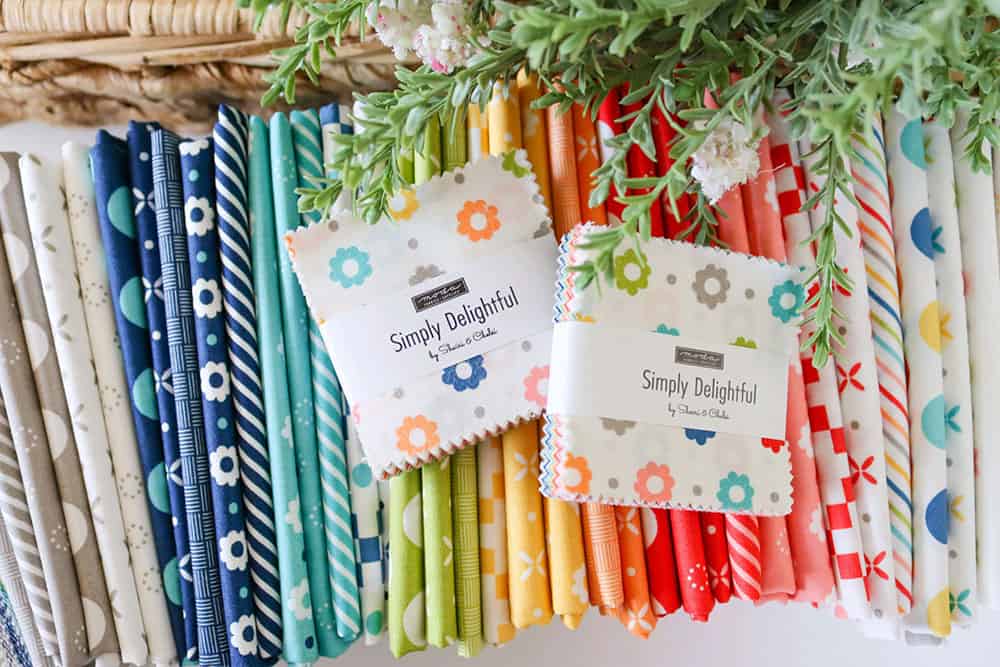 Thanks so much for stopping by to read about the Simply Delightful Fabrics by Sherri & Chelsi. We hope your sewing with these fabrics is Simply Delightful—Sherri & Chelsi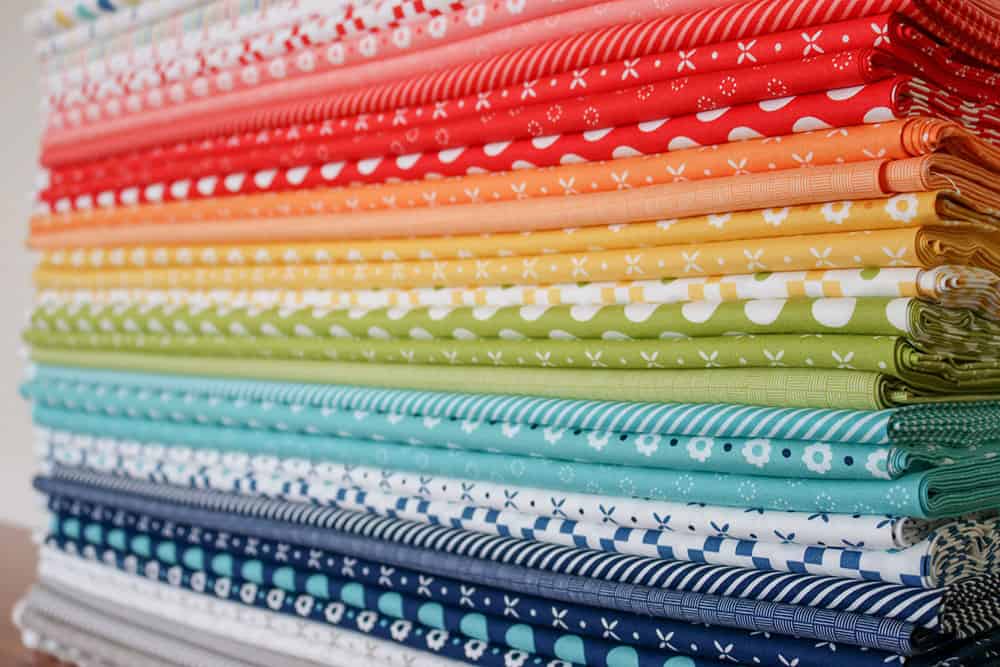 Happy quilting!