Hello, friends. Today is the Fat Quarter Shop Sewcialites block pattern release day, and today I'm sharing the Sewcialites Block 26, Courage, which was designed by Joanna Figueroa. I've also been making one block I missed each week as I'm catching up. This week I also made block 15, the Genuine block by Lori Holt. My pile of blocks is getting bigger, and I'm so glad I started back in with this sew along. The finished quilt is going to be a lot of fun!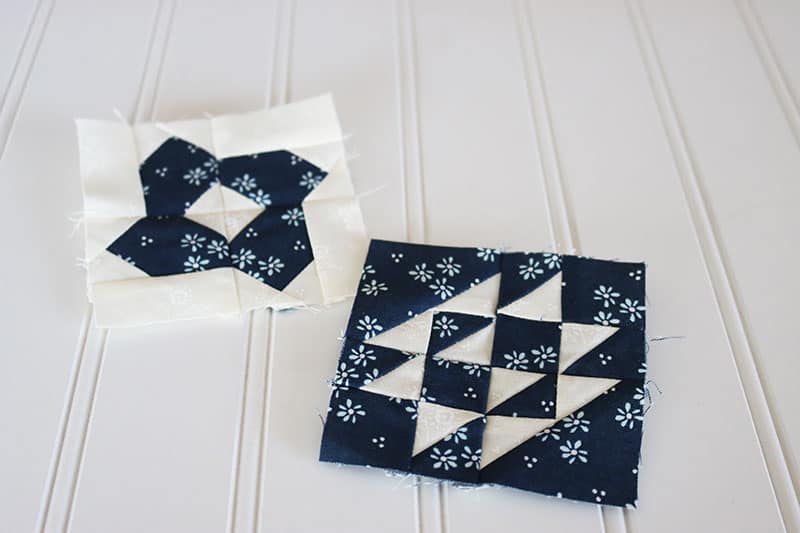 Sewcialites Block 26
This week's fun block by Joanna Figueroa was much more simple than it looks. I used triangle paper for the half-square triangles. Along with those there were four squares to cut and a square to cut in half for the large triangles. Everything went together really well.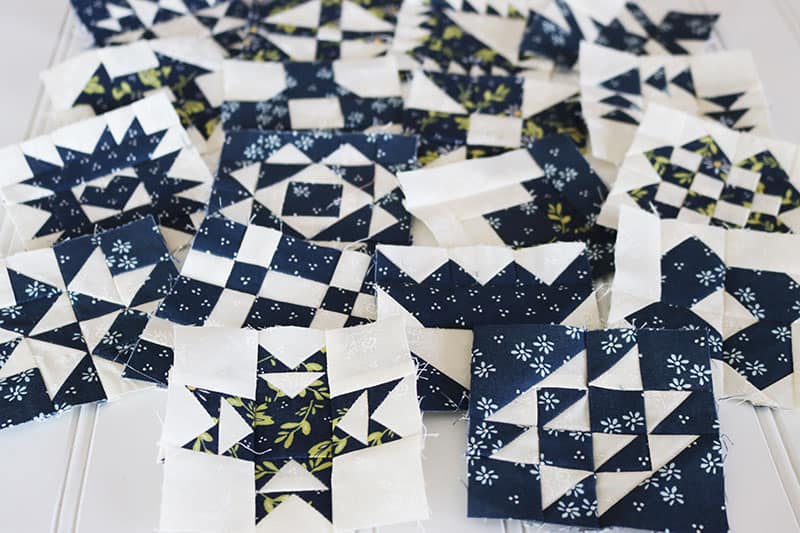 Sewcialites Block 15
Block 15 was also a really fun block to make. And it was even easier than Block 26. I did use my Mini Simple Folded Corners ruler for Block 15.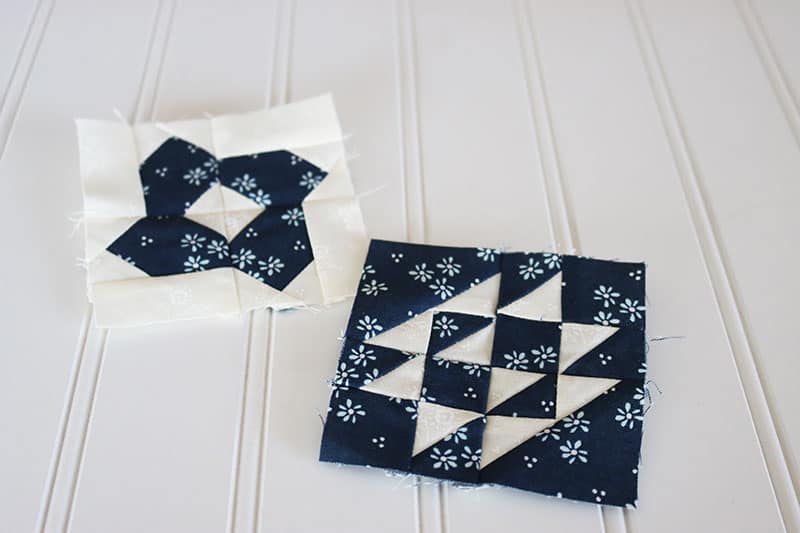 Sewcialites Quilt Along Links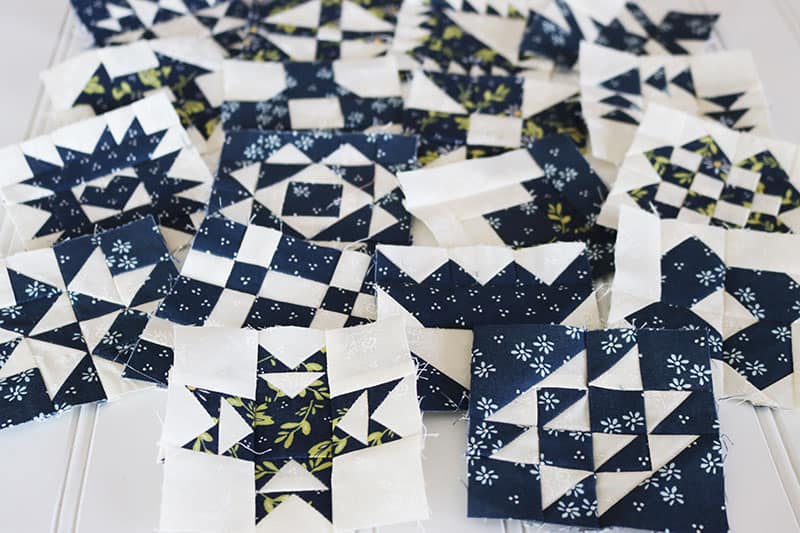 Shop Update…
The Happy Days yardage has arrived! I've been cutting and packing the Happy Days project packages, and all of those who have paid the balance due will ship today. I do have just a few extra low-volume fat quarter bundles as well as some really good scrap bags I've added to the shop. There are also just a couple of pre-cuts available now. (More will be available when those ship in May).
I'll be back tomorrow with this week's Saturday Seven. Happy quilting, and thanks so much for stopping by!