Hello and happy Wednesday! I hope you're having a good week! Today I'm talking about all things quilting trends, especially the ones I observed at International Quilt Market in Kansas City earlier this month. As both a consumer and an exhibitor, I love getting a feel for what is new and upcoming in the quilting world. It's often tough to make the time to get out and about the showroom floor to see what's new and exciting. And this market I actually found more than five quilting trends. So I've combined a few of them to fit into five categories.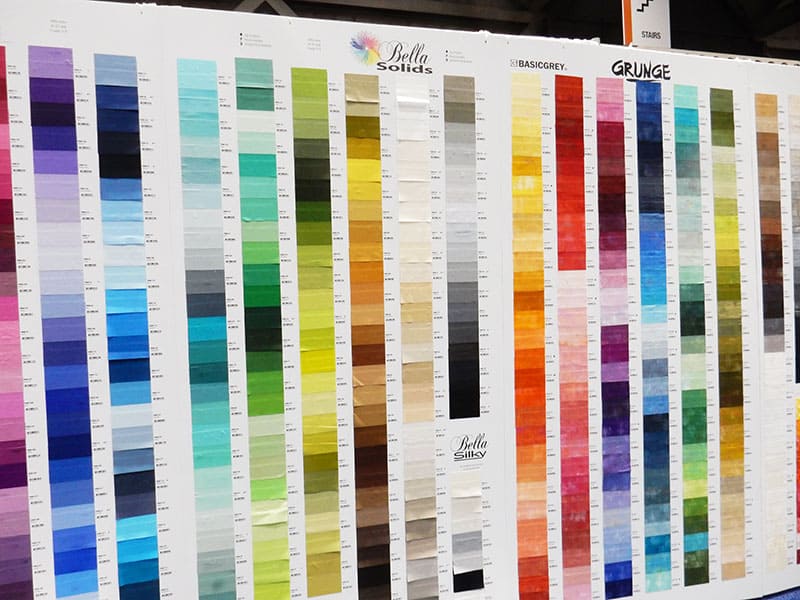 Top Quilting Trends
1. Color
Color is everywhere at Quilt Market. Of course, there are colors for every taste and style–and they all find representation at an event like Quilt Market. Displays ranged from bright and colorful to subdued and relaxing. (And I seem to like nearly every style)! And while nearly every color played a big part somewhere in the market, I really felt like the calming greys and blues were very much on trend at this market.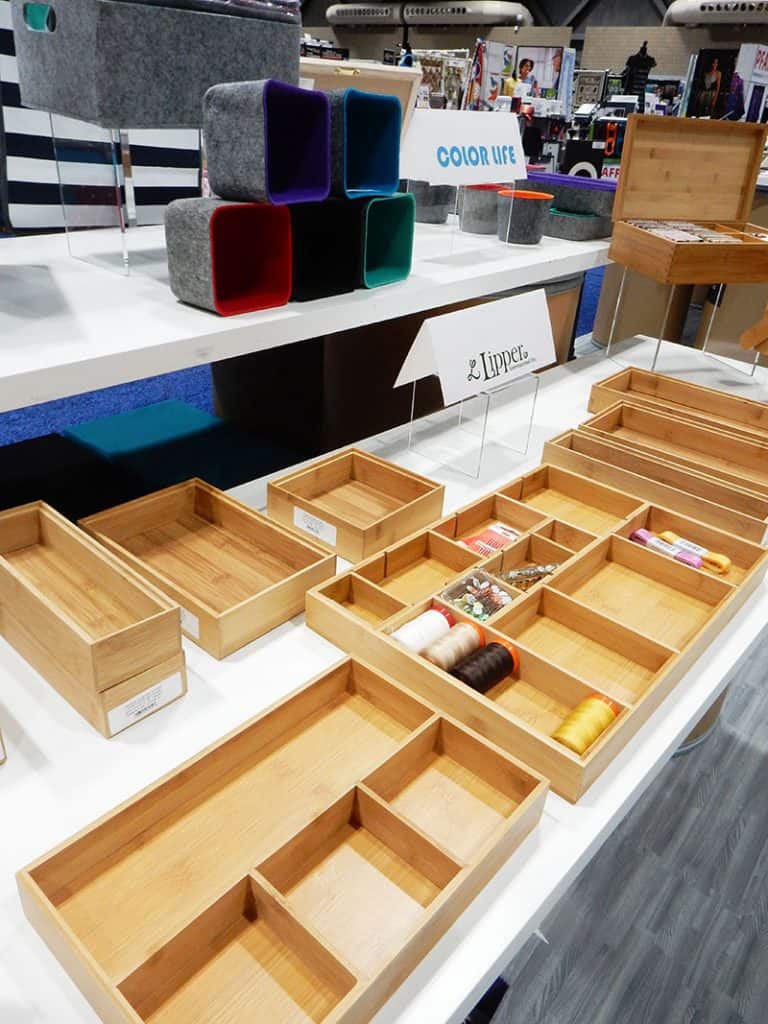 2. Accessories: Pillows, Bags, Organizers
Accessories also played a big part in Quilt Market displays. It seems that every booth showcased bags, pillows, quilted organizers and other accessories–and there was a pattern available for everything. In fact, I have plans to start sewing some of my favorites in this category very, very soon. (And I'll be sure to share them with you as soon as I do). Pre-made items in this category were also found at market. United Notions displayed some great new organizers that shops can keep in stock for their customers to use for storage and organization.
3. Words
I remember when text print fabrics "suddenly" became the craze. I really feel like these fabrics have definitely become a basic in our fabric collections. And fabric designers and manufacturers have made it easier for us to create beautiful items for our homes with words by creating pre-printed panels with fun sayings along with patterns that make creating these items less time-consuming. Panels with words range in size from small enough to make pillows to large enough to create throw-sized quilts.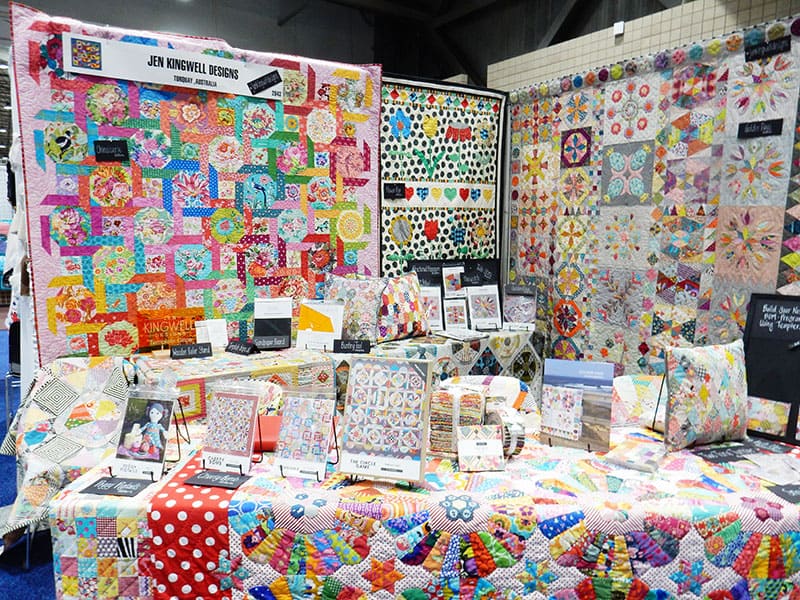 4. Texture, Curves, Shapes
There is always texture at Quilt Market–of course the fabulous quilting by so many incredibly talented quilters provides much of it. But with fun and colorful wools and woven materials and even the variety of threads and flosses, there is texture everywhere for quilters to use. I also noticed a lot of curved piecing and unusual shapes in many of the quilt designs. Even the wide variety of animal-themed quilts and patterns seemed to follow this trend.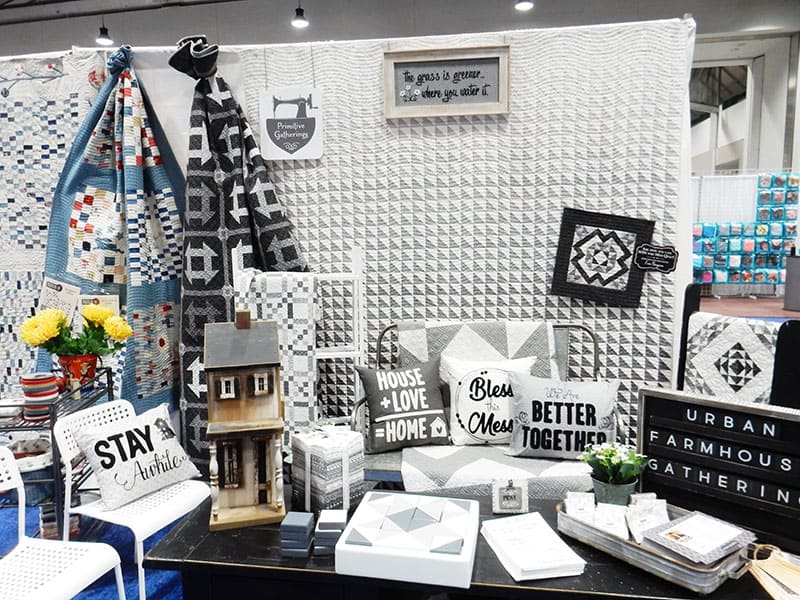 5. Home
Our love of home seemed to be reflected in so many of the quilts and accessories. Whether expressed directly in words or through the idea of being cozy and comfortable with friends and family, the theme of home was prevalent throughout the market showcases.
I hope you've enjoyed these Quilt Market posts and also my thoughts on the quilting trends I observed earlier this month. It's a lot of work to travel and exhibit, but it's so rewarding to be able to spend several days with so many creatives. We are able to be inspired by and to learn from one another, to laugh together and share memorable meals together. I always return home tired (well, maybe exhausted is a better word), but ready to create and share my new ideas.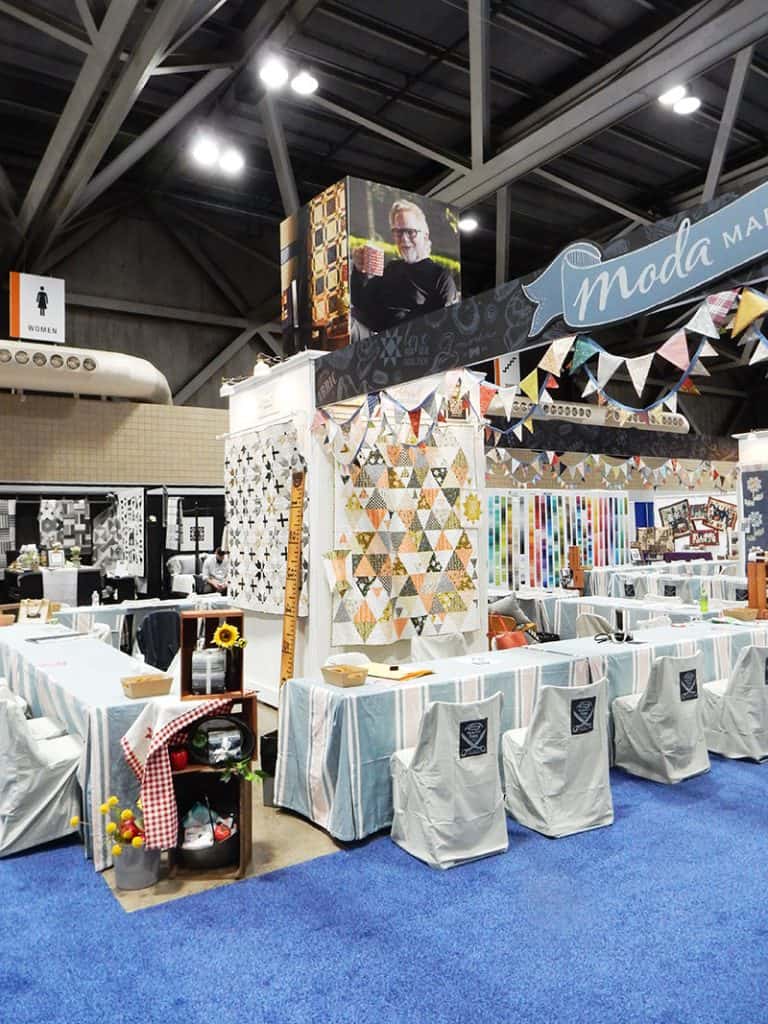 Find my previous Spring 2019 International Quilt Market posts here: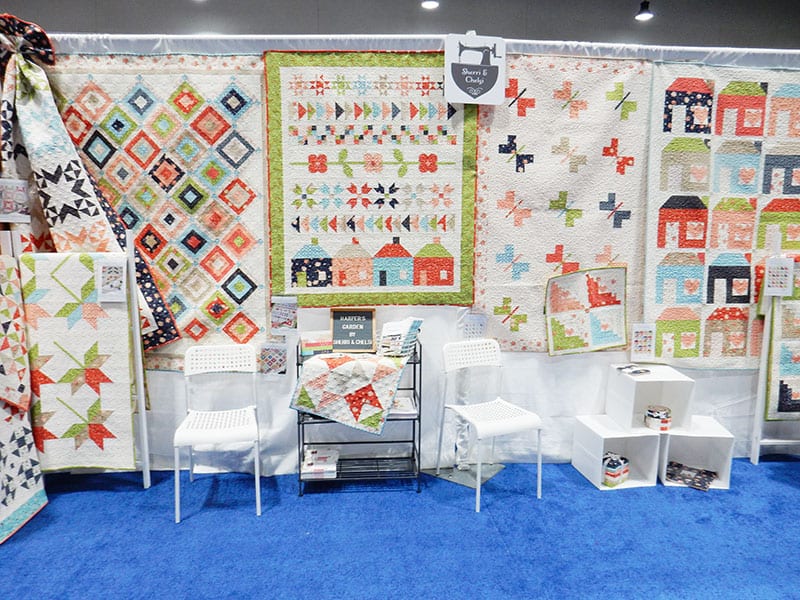 Happy quilting, and thanks so much for stopping by!