Hello friends and happy Friday! What a week! I was able to finish up a new quilt pattern quilt and send it to the quilter along with some old works in progress. One of them was my oldest work in progress dating back from 2013! I also was able to get some small Christmas things ready for some Christmas in July posts coming this summer! Today I'm sharing the Sew Sampler May Box along with the coordinating Moda Bella solids for our Summer Sweet fabric collection.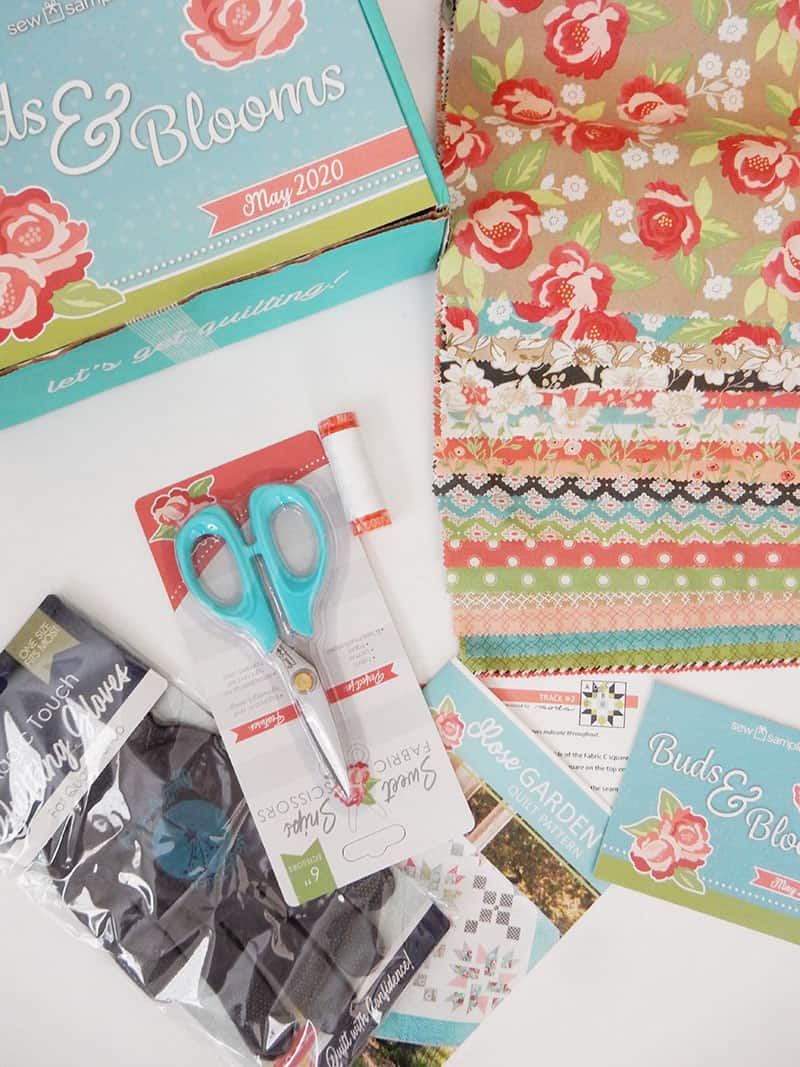 May Box
I love the Fat Quarter Shop Sew Sampler boxes, and the May box is a good one! For the first time I filmed an "unboxing," sharing all of the products in the box. I am going to list the products below, but the video definitely has more information since I'm able to talk about each of the items in more detail. Watch the video below or on my YouTube channel here.
Sew Sampler Unboxing Video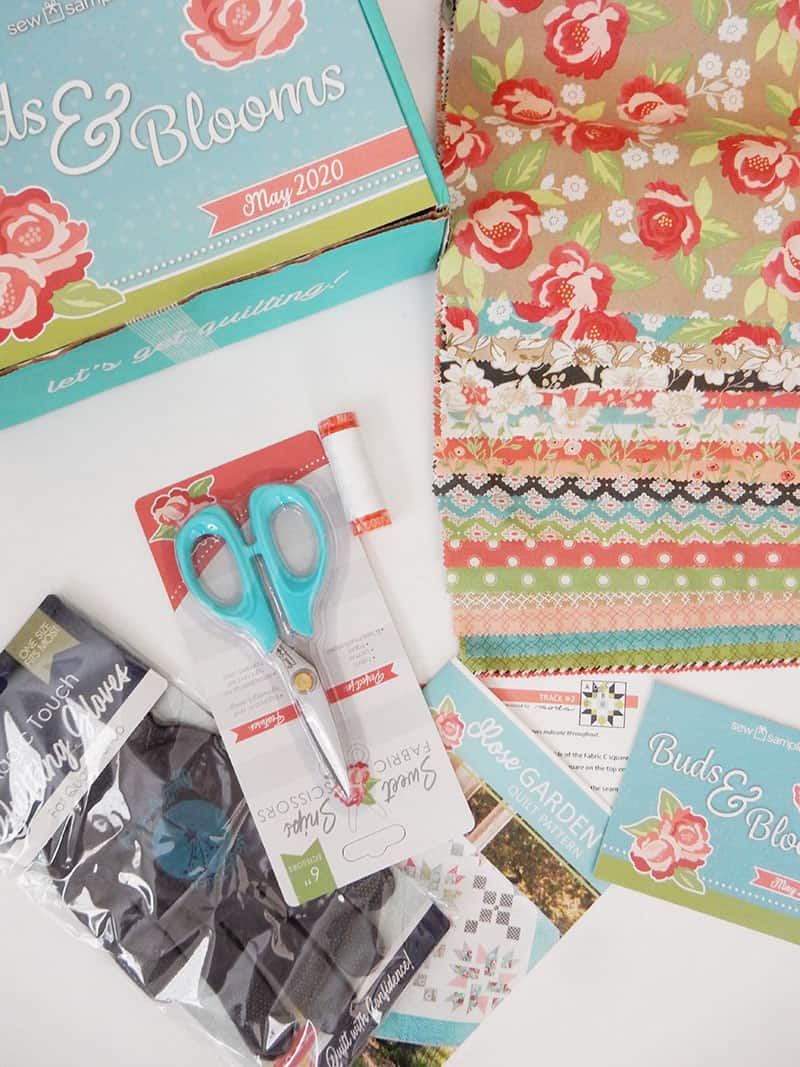 May Sew Sampler Box Contents
Here is a link to everything included in this month's Sew Sampler Box: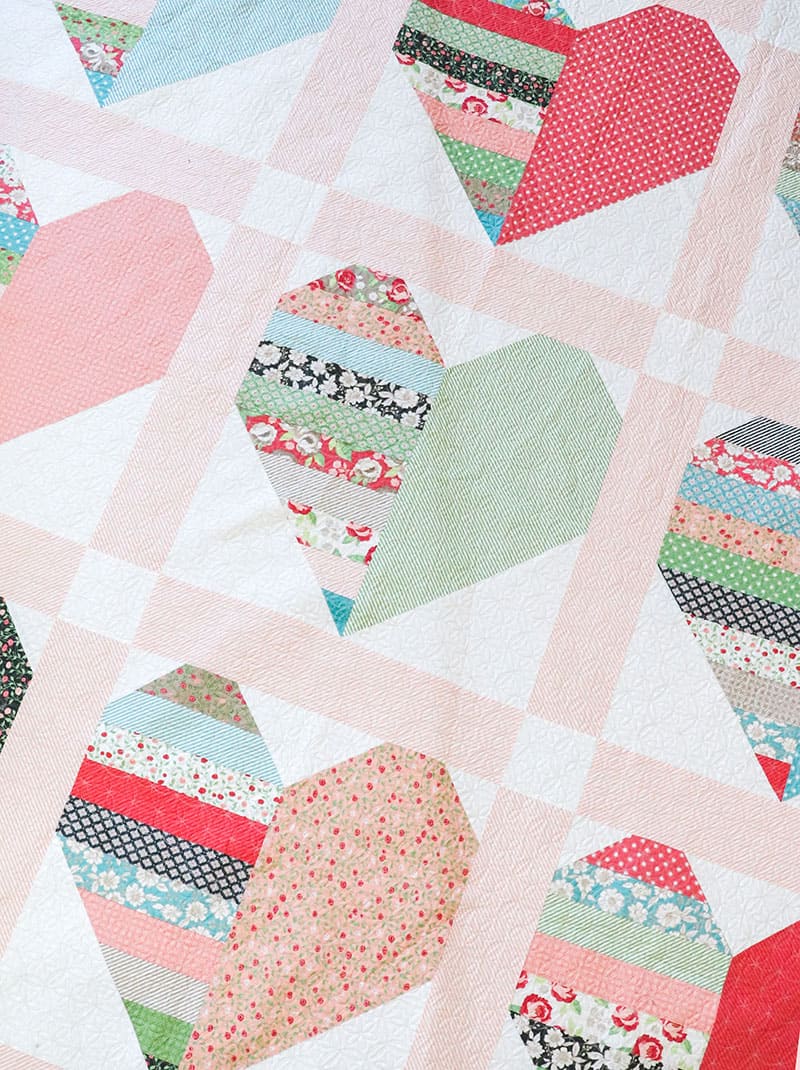 Bloomington Fabrics
It was fun to see the Bloomington fabrics included in this month's box since I was able to sew a quilt (above) with them for Quilt Market last fall. Bloomington has just shipped to stores, and you can find pre-cuts and yardage here.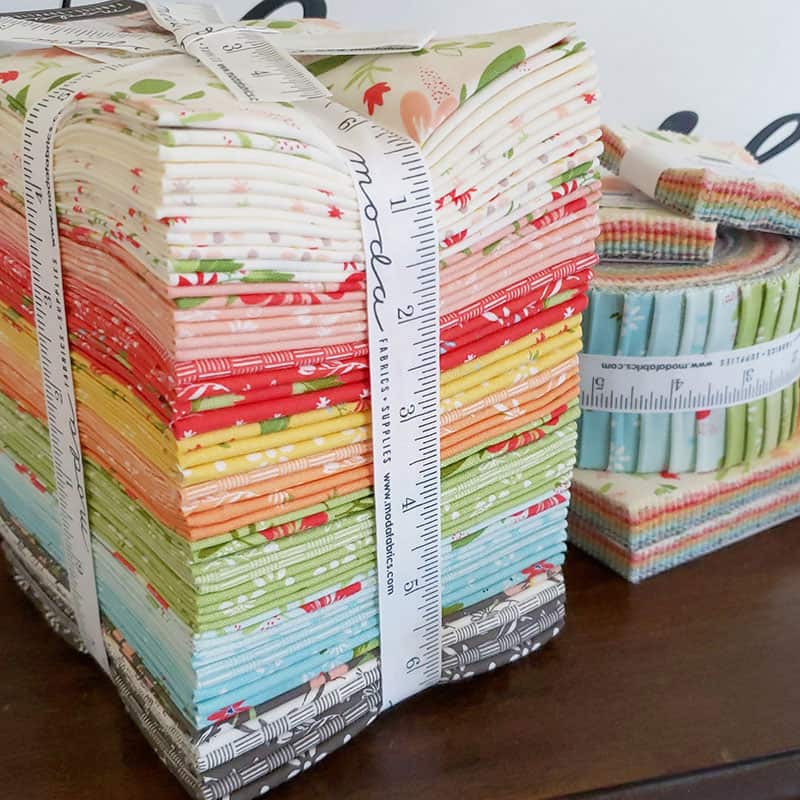 Summer Sweet Bella Solids Coordinates
I've also received several emails recently asking about the coordinating Bella Solids for our Summer Sweet collection which is in shops now. Here is a list of the Bella solids that coordinate beautifully with this group:
I hope your weekend is off to a terrific beginning. I'll be back tomorrow with the next edition of the Saturday Seven (inspiration for quilters) and will be posting the June block of the month pattern on Monday!
Happy quilting, and thanks so much for stopping by!