Hello and happy Wednesday! It's Block Heads day, and today I'm sharing Moda Block Heads 3 block 20. This week's block is really fun and is so much easier than it looks! I love when simple construction methods can create so many secondary patterns.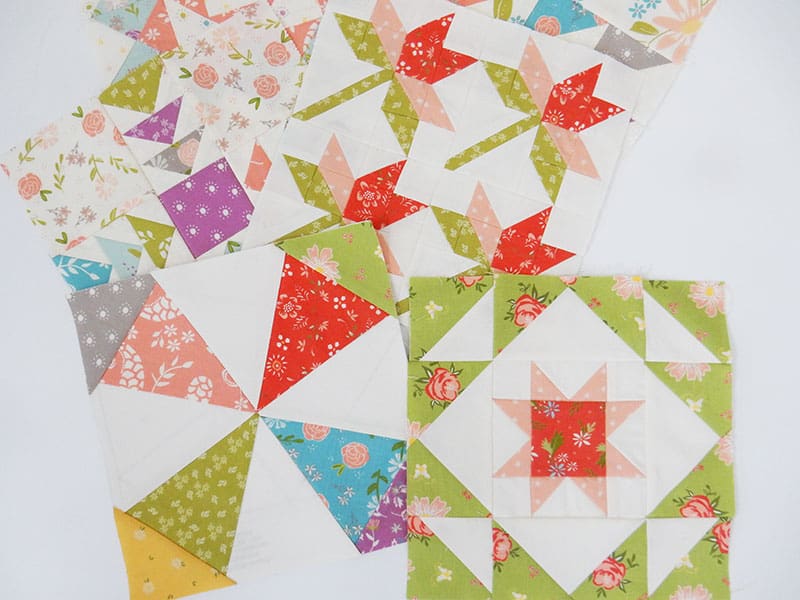 Block Heads 3 Block 20
This week's block is by Lisa Bongean of Primitive Gatherings and is called "Contribution." I love how Lisa mentions how rewarding these large group sew-alongs can be in her introduction to the pattern. I have sure been appreciative of the Block Heads sew alongs!
This Week's Block Video
Watch this week's block video above or find it on my YouTube channel here. See the block up close and hear the tips and tricks for piecing.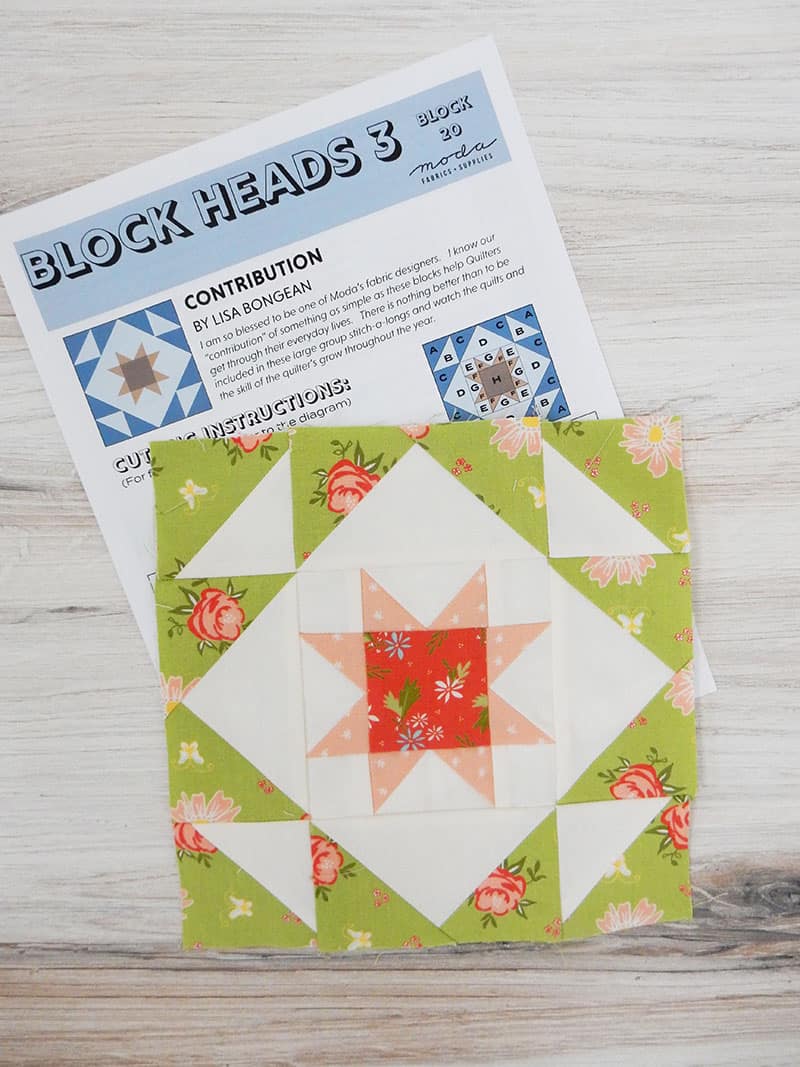 Block 20 Tips & Tricks
Always carefully check your cutting. This block has a lot of pieces!
If desired, add ⅛″ to the half-square triangle square measurements to be sure you can trim down to the correct size (or use triangle paper to make your finished size hst depending on the size block you're making).
Use the Bloc Loc Flying Geese rulers to make sure your flying geese are the exact size needed (sizes listed following are for the large flying geese units first and the small flying geese units second). For the 4″ block you'll use this one and this one ; the 6″ block requires this Bloc Loc for the small geese units (large size not available) ; for the 8″ block you'll use this one and this one; and for the 12″ block use this one (small size not available).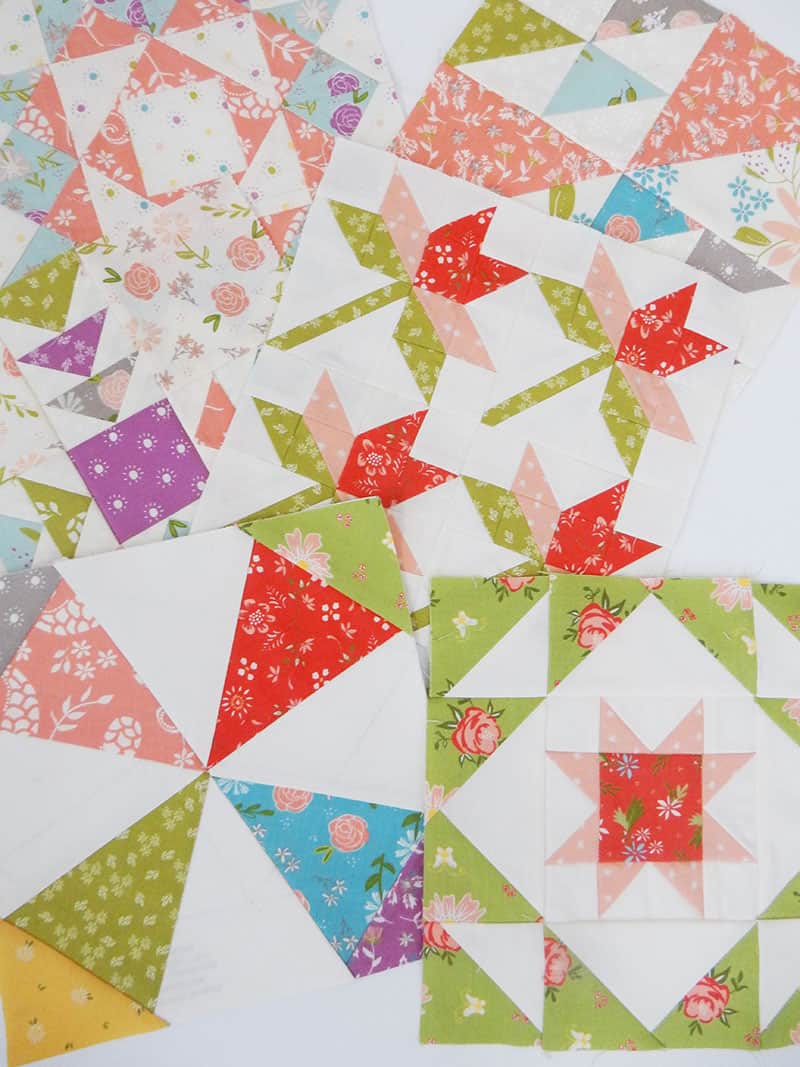 Block 20 Links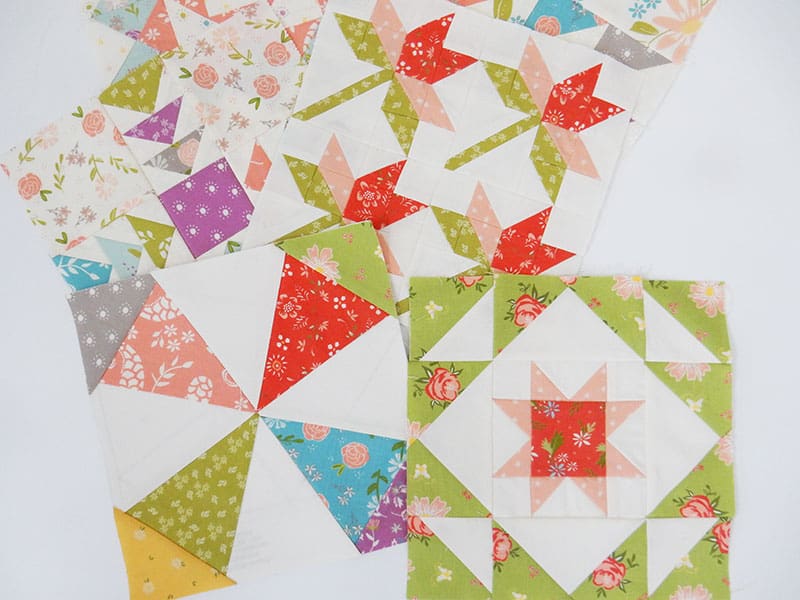 Moda Block Heads 3 Designers
Something Fun this Week!
Over the long weekend I finally had a chance to do some more decorating in the studio. I have a photographer coming over today to get some pictures…and then I'll be able to share a full review of the studio!
I hope you enjoy this week's Block Heads 3 Block 20. Happy Quilting, and thanks so much for stopping by!