Hello friends! Welcome to the Scraps Along April Challenge and March Winners post. When I started this monthly challenge for the year I had no idea that so many of us would end up with lots of time to work on it in just a few short months. I'm hoping this is another way we can all keep our minds clear and happy during this time.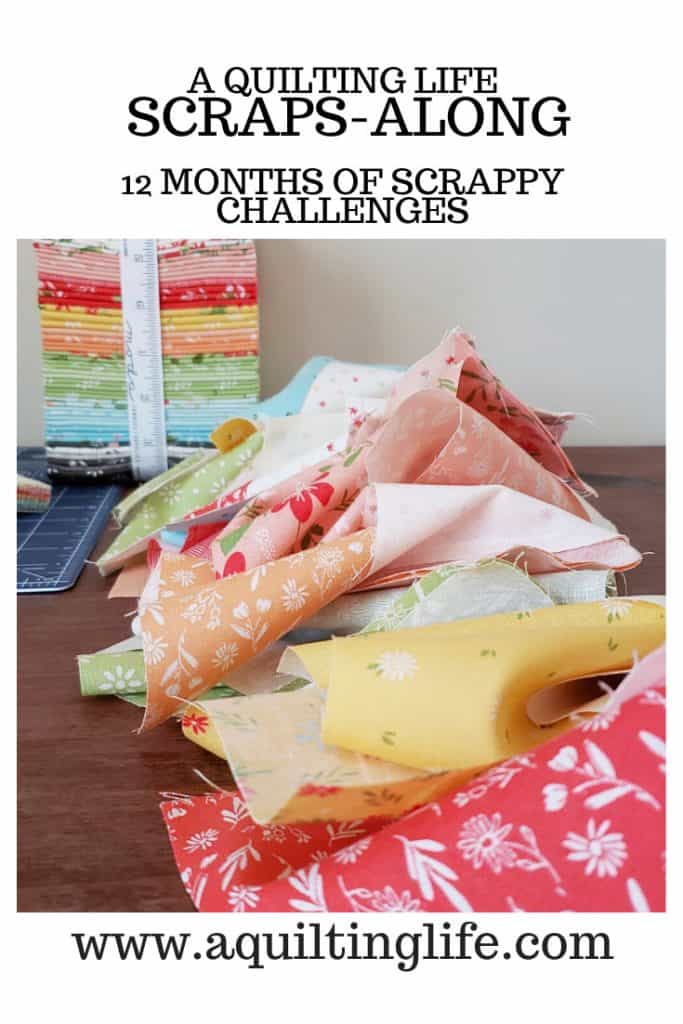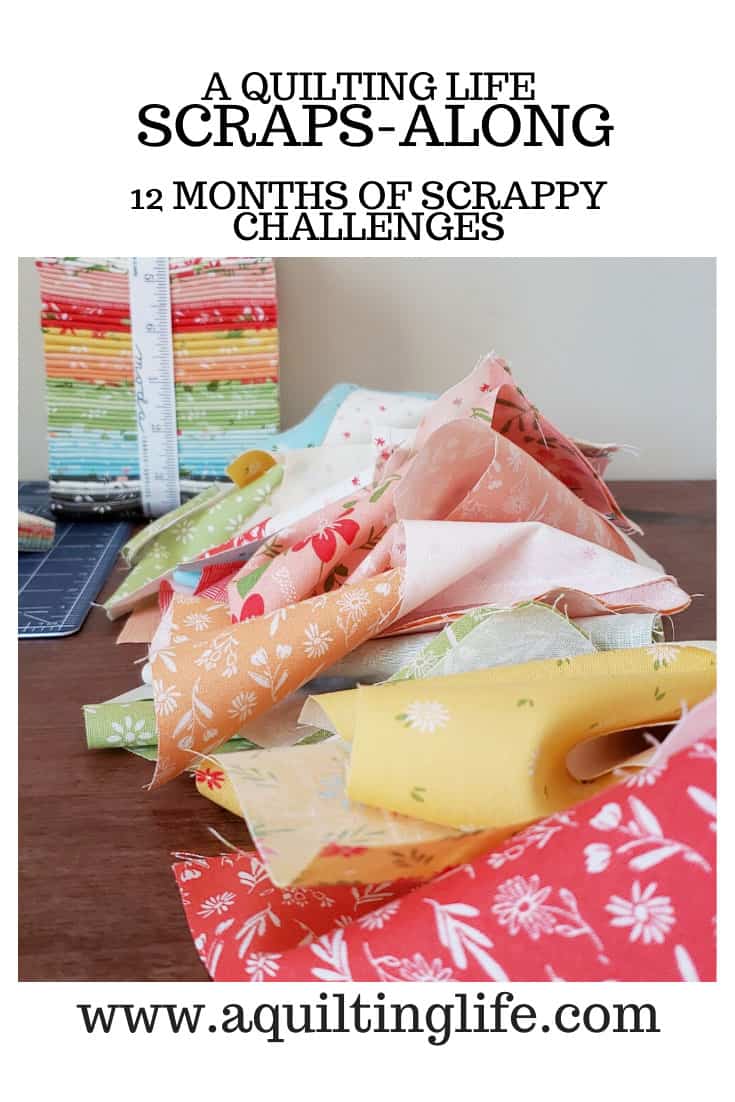 Scraps Along April Challenge & March Winners
In March the challenge was to make and share mini charm pack projects and storage ideas (see the March challenge post here). We received many great emails and suggestions. My friend Michele at Island Life Quilts will be sharing half of the entries I received later today. So be sure to visit her blog to see the "other half."
Mini Charm Projects
Kathie King shared the adorable mini charm project above top left. It's made from a Minki Kim design and can be used as a mini wall hanging or pot holder/trivet. I love this one!
Anita shared the gorgeous quilt (center, above) with 9-patch blocks from mini charm squares set on point. So lovely! Anita also shared a cute basket storage idea for her mini charm packs and posted about her quilt and storage idea on her blog here.
And Nicole shared this fun mini charm quilt (above, right) using the Sister's Choice Quilt Block–her favorite. This is another terrific mini charm project idea!
Finally, the scrappy mini charm quilt on the bottom was made by Michelle Beck…so many mini charm squares in this one!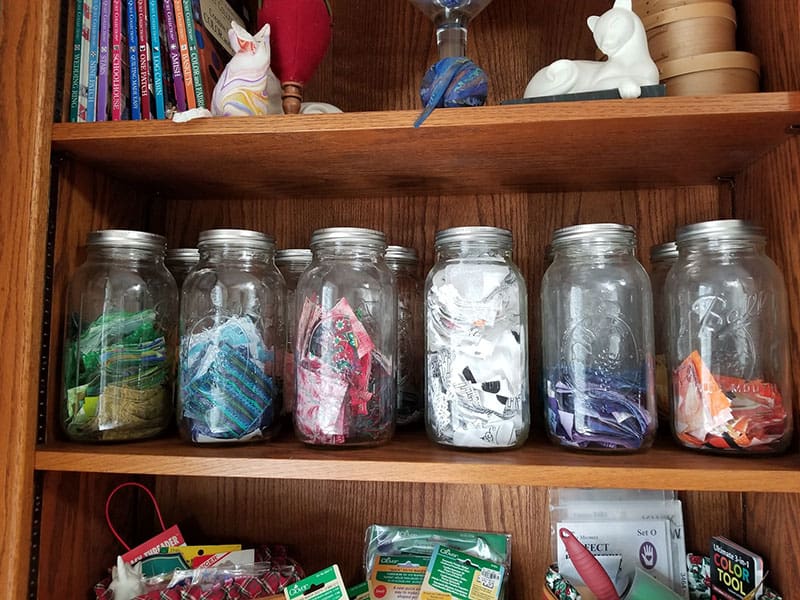 Mini Charm Storage
Along with sharing the gorgeous scrappy mini charm quilt above, Michelle also shared her mini charm scrap jar storage system! Such a great idea! Other ideas we received included using baskets and bags for mini charm storage.
Congratulations to Anita who won the project challenge and Michelle who won the storage challenge for this month!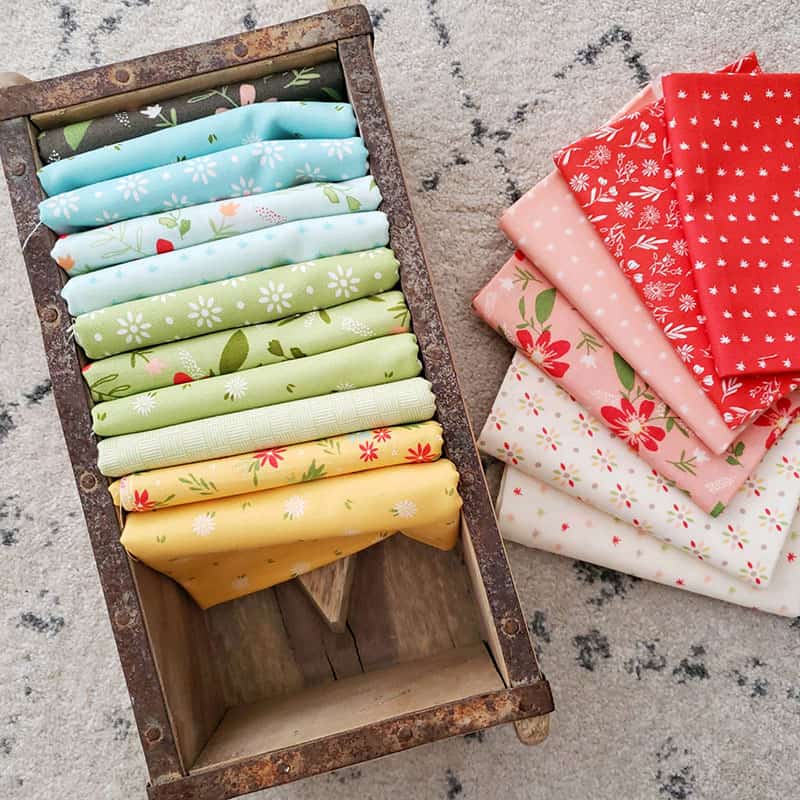 April Layer Cake Challenge
This month's challenge will be: Layer Cakes! We'd love to see your favorite Layer Cake projects and storage ideas. I have a few posts that might help if you are looking for tips or projects: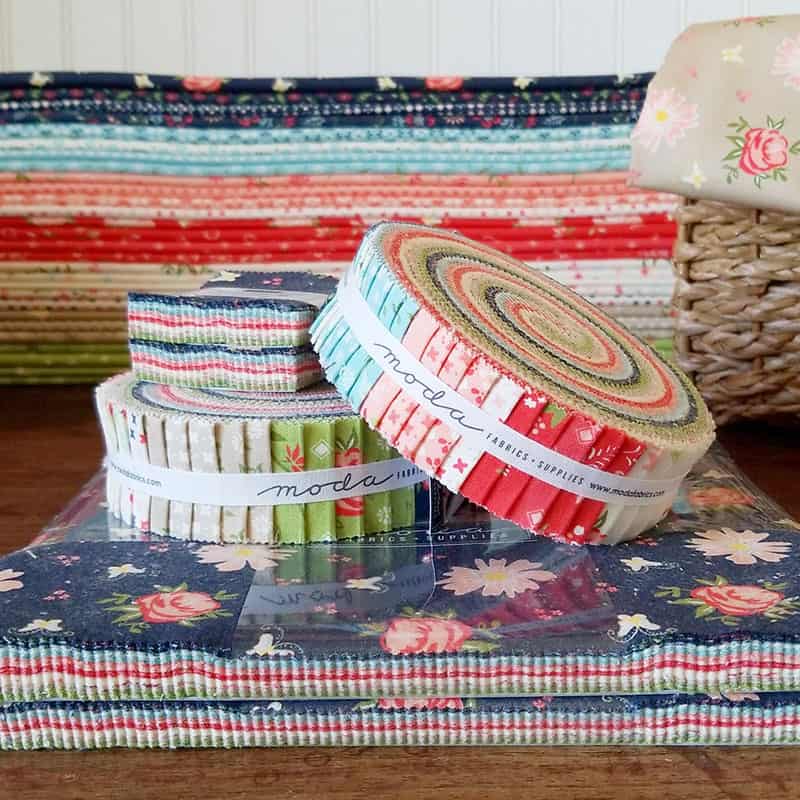 Layer Cakes, Layer Cakes, Layer Cakes
I hope you enjoyed this month's Scraps Along April Challenge & March Winners post. It will be a lot of fun to see your Layer Cake projects and storage ideas next month. Happy Quilting, and thanks so much for stopping by!