The Saturday Seven Inspiration for Quilters 123 is a smorgasbord of fun things for quilters: find patterns, notions, recipes, good reads and more!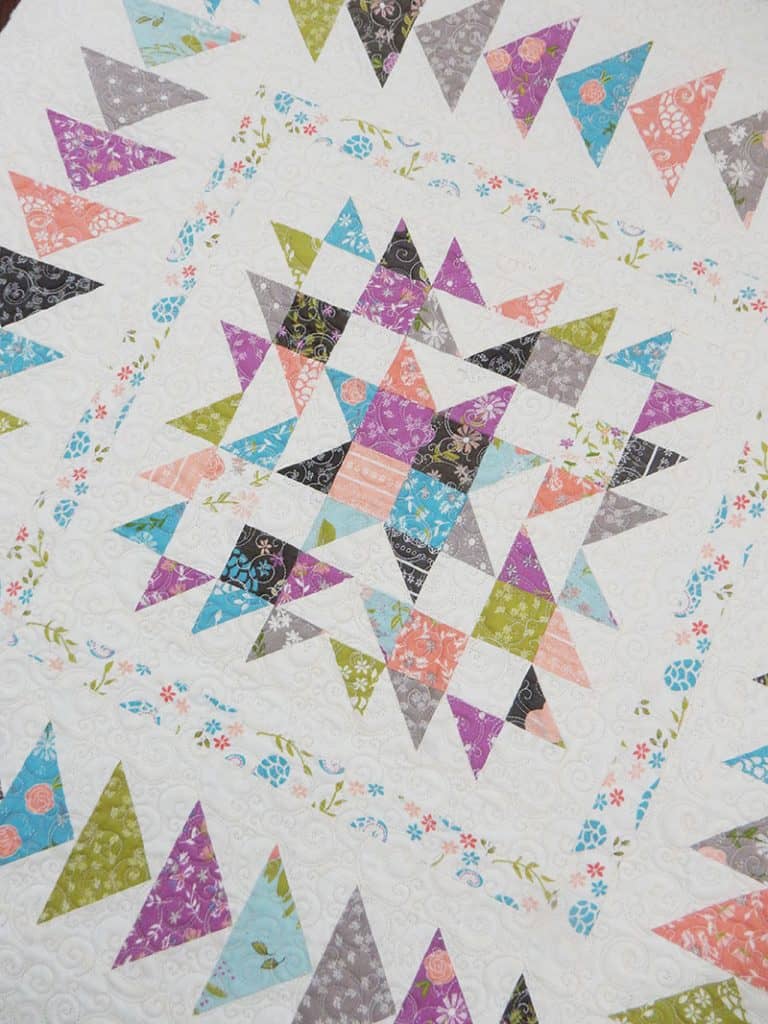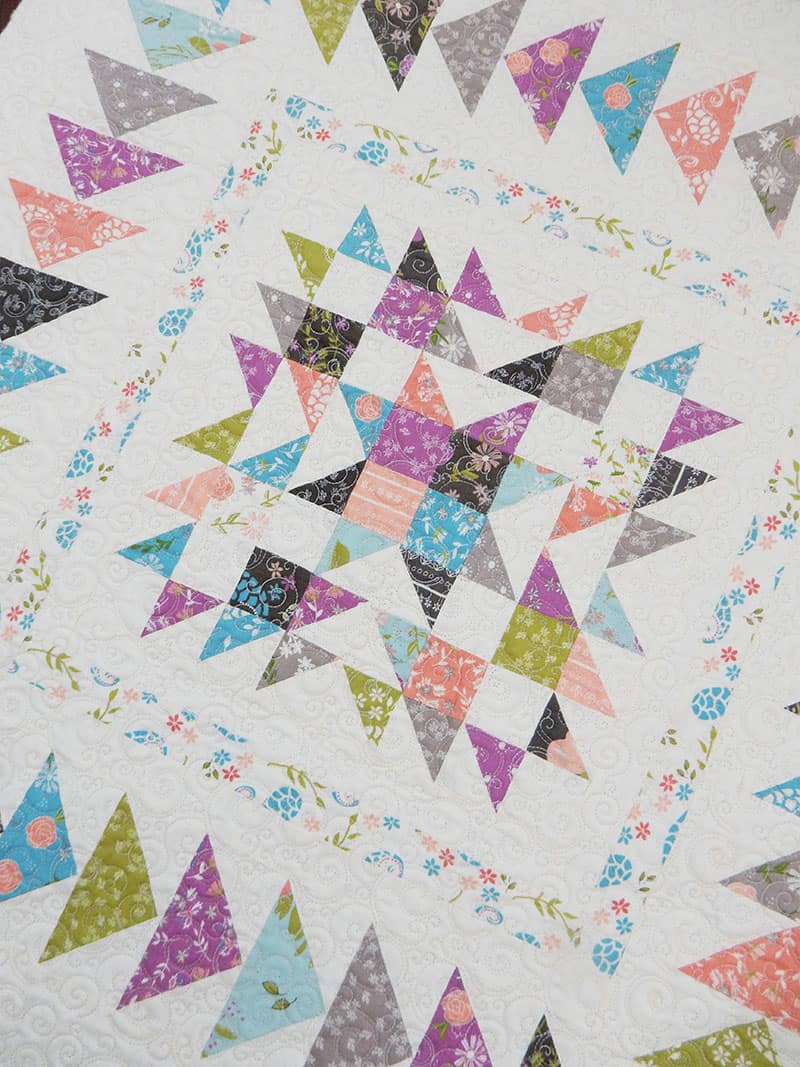 Saturday Seven 123
1. Feed Your Spirit
I loved this article on "Eight Productive Ways to Stay Positive". So many good ideas for these trying times! I also enjoyed "Making Space for your Passions in the Everyday." Finally, "5 Ways to Care for Your Mental Health While Social Distancing" is also a good read with some great ideas.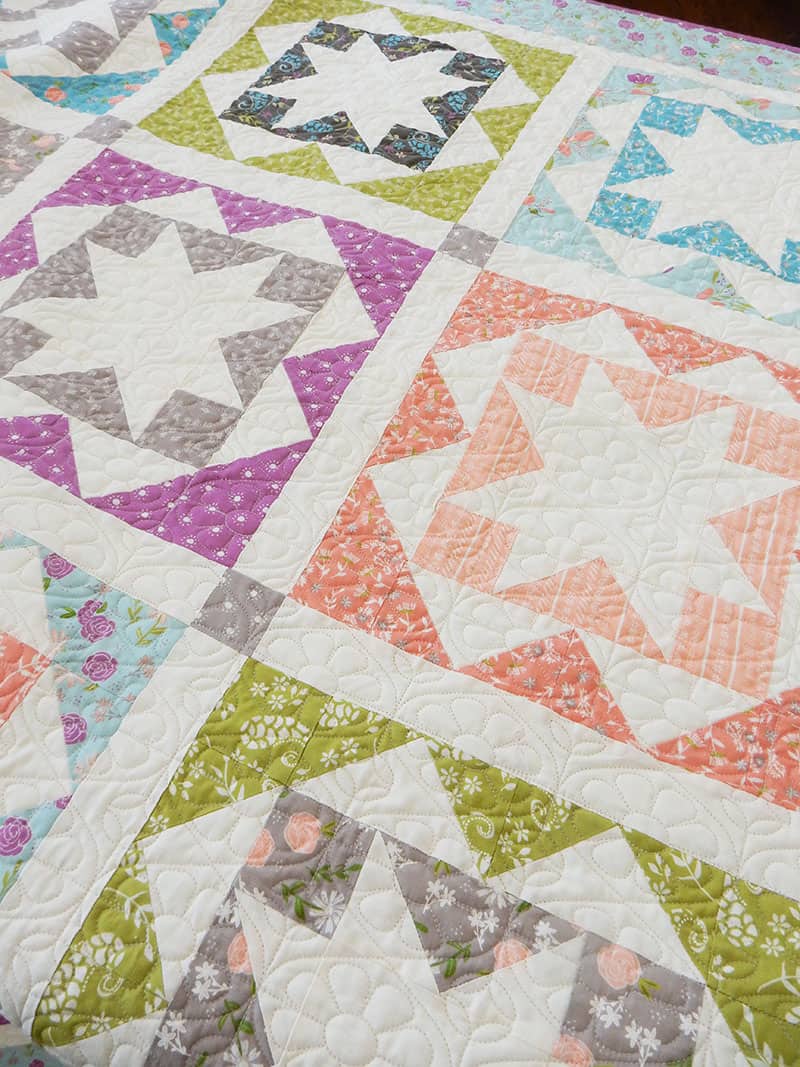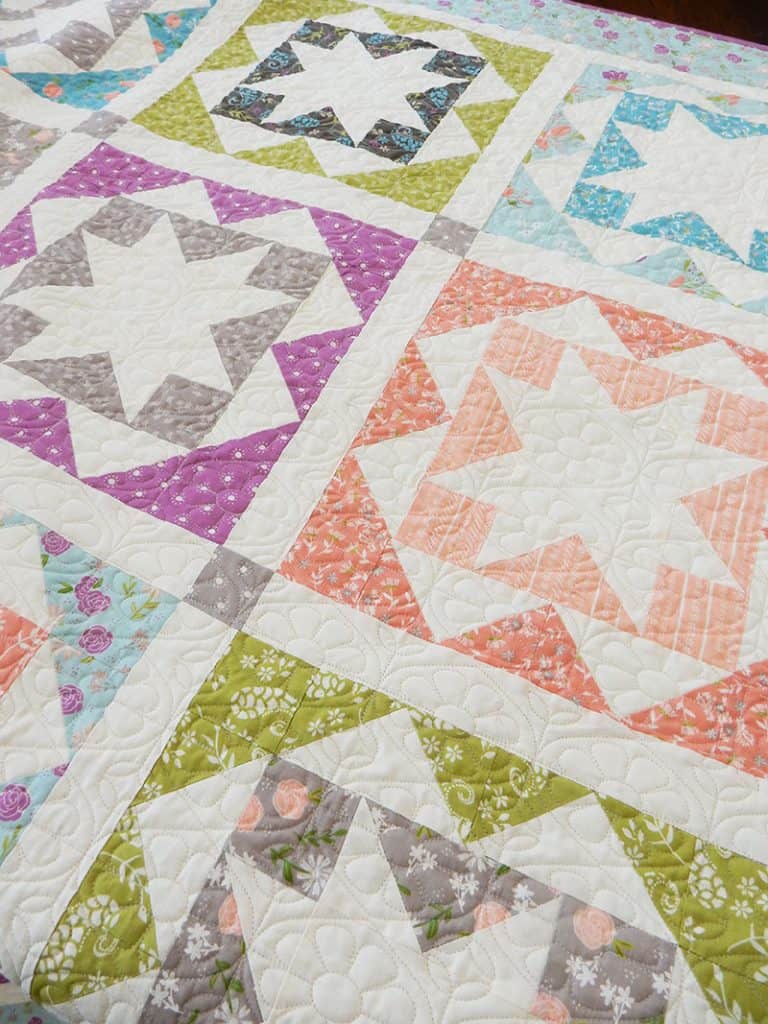 2. Recipes
This Sausage, Egg, and Cheese Croissant Breakfast Casserole is going to be perfect for a spring brunch (even if there are only two of us at home)! And I'm looking forward to trying the Best Baked Ziti Ever recipe here. And this pasta recipe has just 5 ingredients…so simple! For something sweet…I need to try these Salted Brown Butter Crispy Treats–recipe here! And I can't wait for this brand new cookbook to arrive on Tuesday!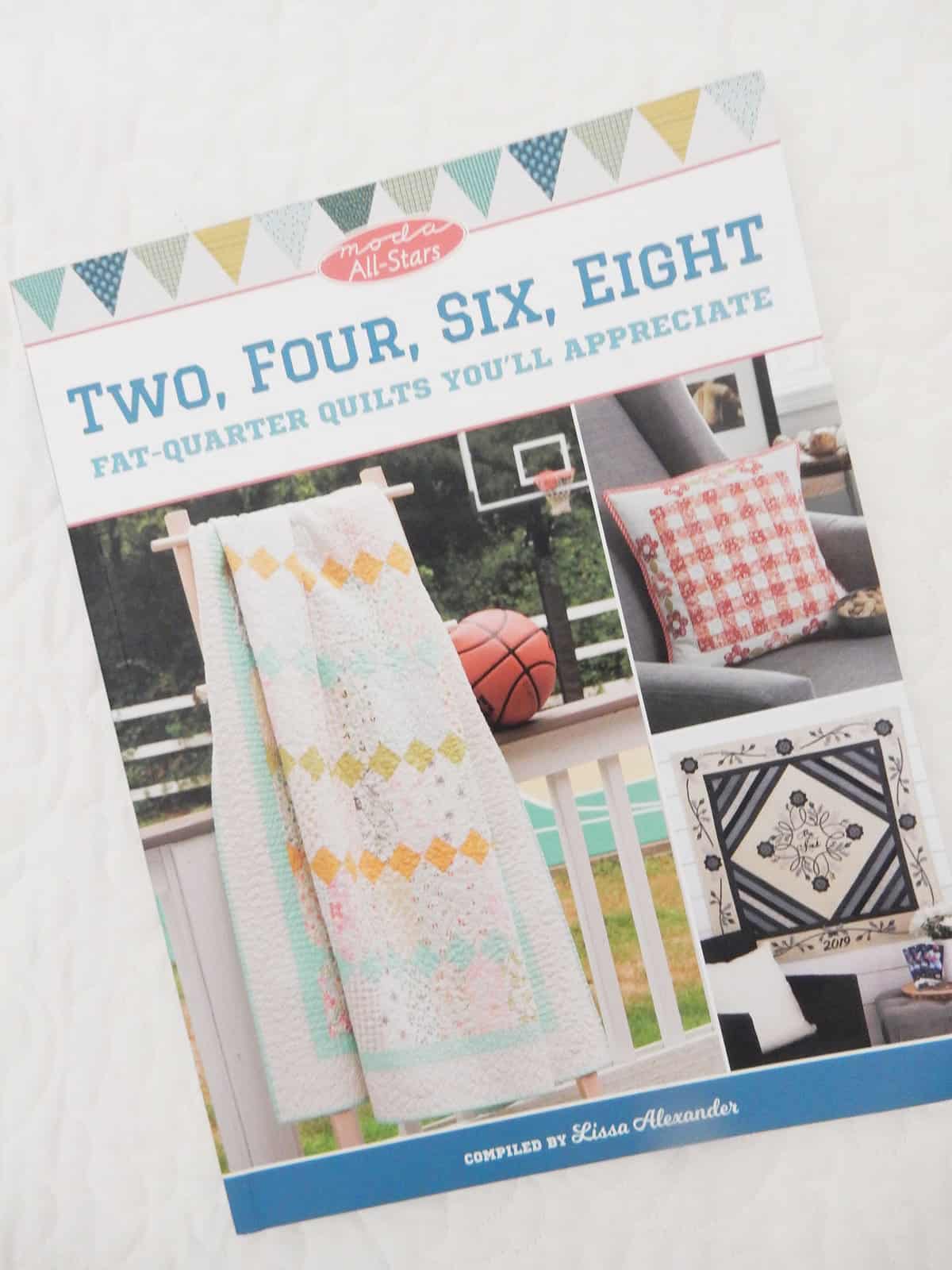 3. Quilt & Sew
This very cute Spring Tulips block is free for one week only. Find it here. And if you are looking for some fun and cute projects, my friend Kathy Schmitz has some fun things for free in her shop. Just go here and click on "Free PDF Patterns" along the left column. And my daughter Chelsi is beginning a sew along Monday with her fun "Hearts at Home" pattern! Get all of the details here!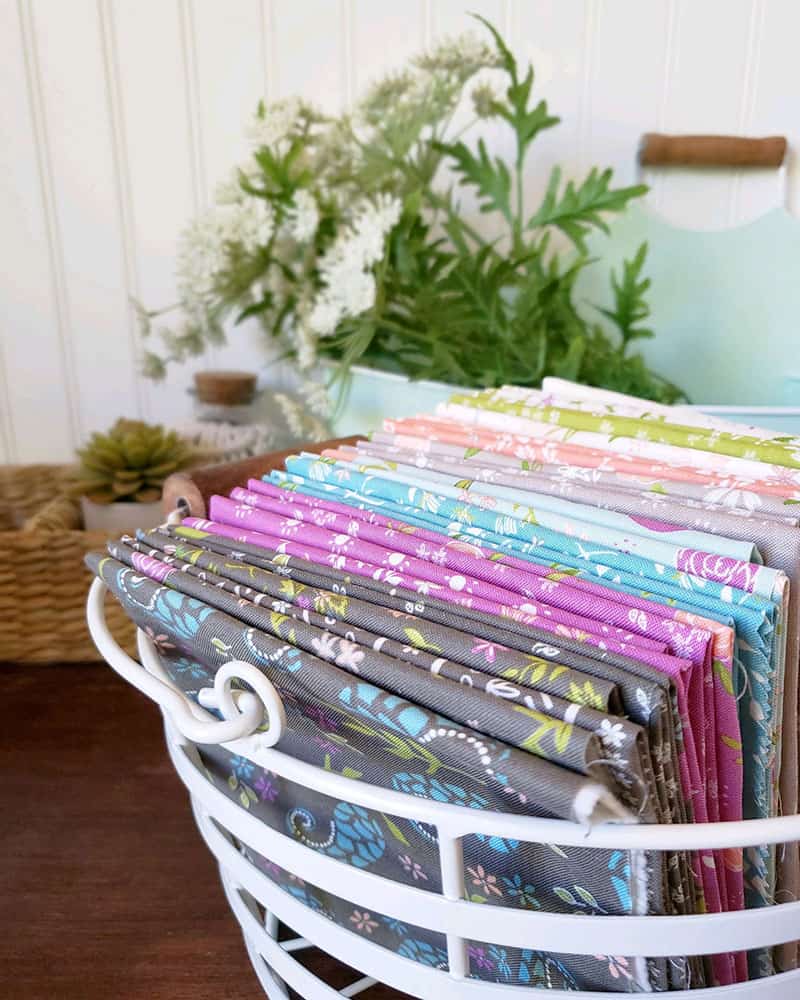 4. How About a 100 Day Challenge?
I've heard of 100 Day Challenges before and have always thought it would be fun to join in. Now seems like the perfect time since so many of us have extra time at home (thank you health care workers and first responders who definitely are not having more time at home now)! Anyway…choose anything, or even something quilting related–and do it every day! I'll keep you posted on what I decide to do. Get a cute printable to track your progress here.
5. Simplify…
This is a terrific article from the LA Times on Decluttering tips to use now…read it here. And I'm anxiously waiting the delivery of this new book from Marie Kondo on Tuesday.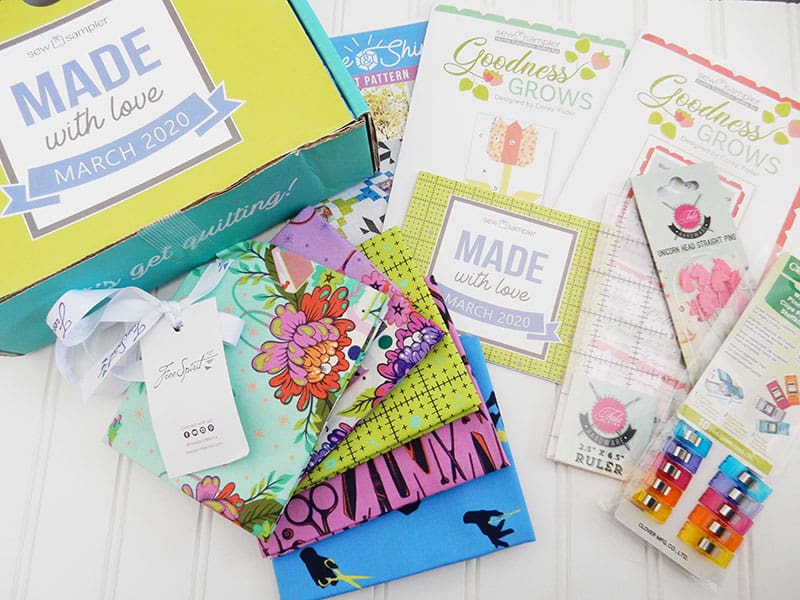 6. Sew Sampler March Box
The Fat Quarter Shop March Sew Sampler Box had lots of fun goodies (always such a fun surprise)! Included in the March box are:
7. Last Week on the Blog
Looking for more inspiration? Find all of the previous posts in this series here.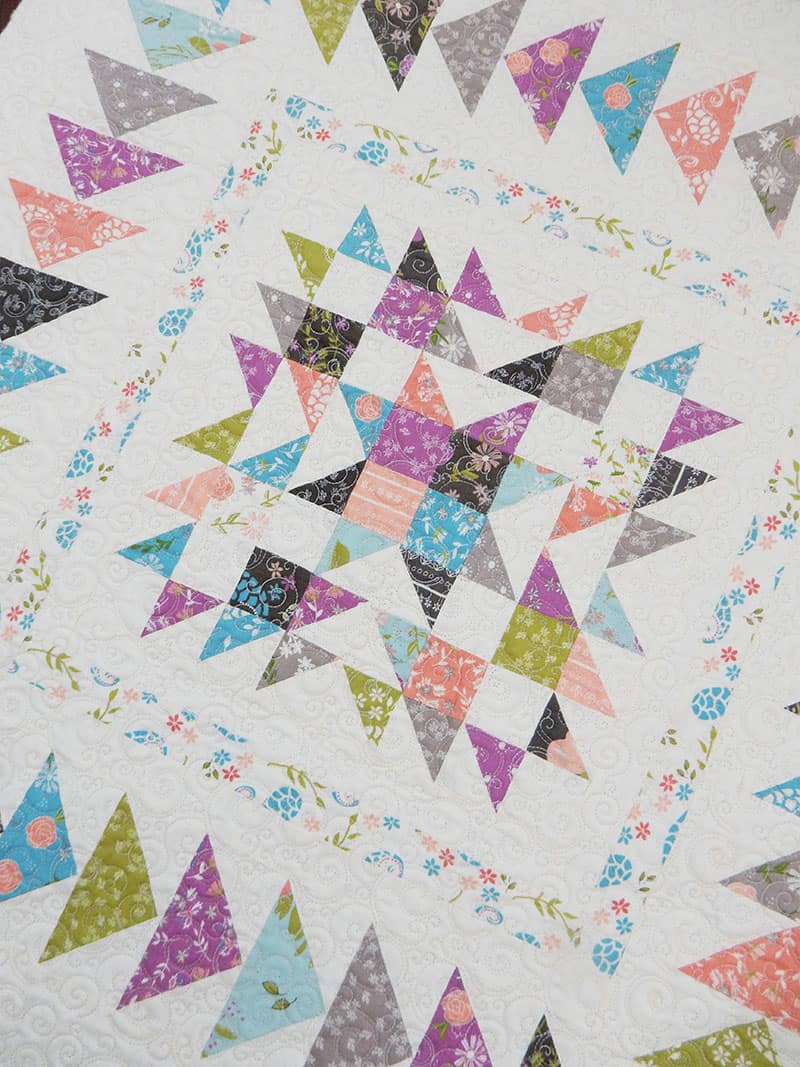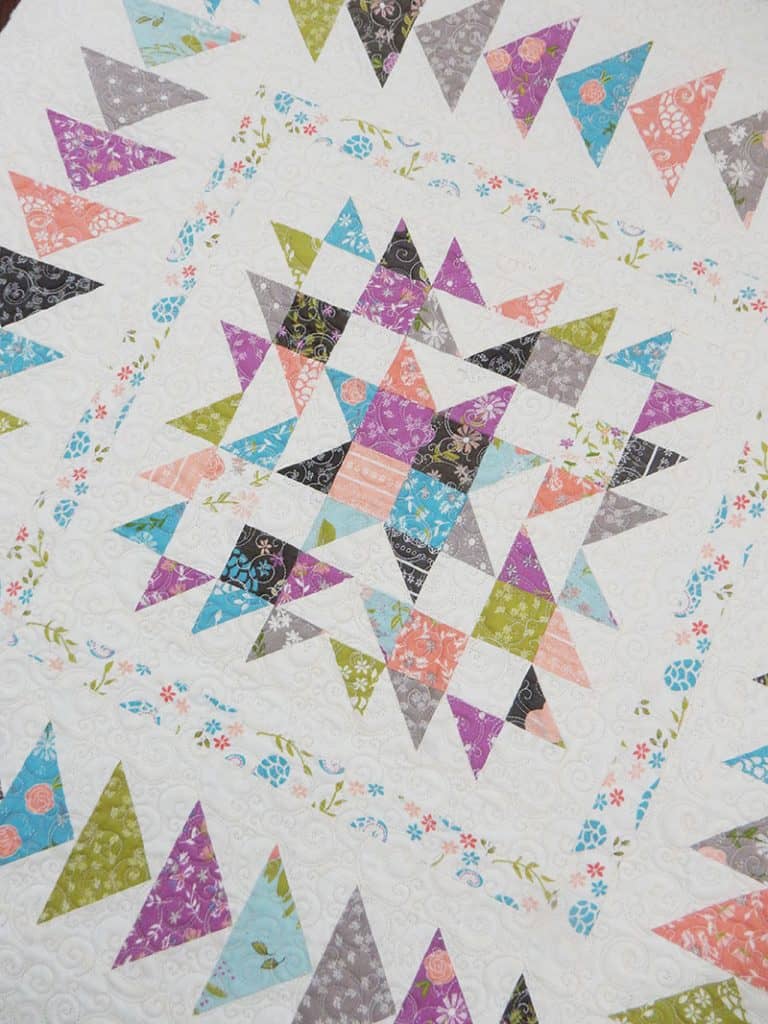 Happy quilting, and thanks so much for stopping by!