Happy Friday! Today I have the instructions for a scrappy sawtooth star block. This one might just be my favorite, and it adds so much color to a quilt or sampler.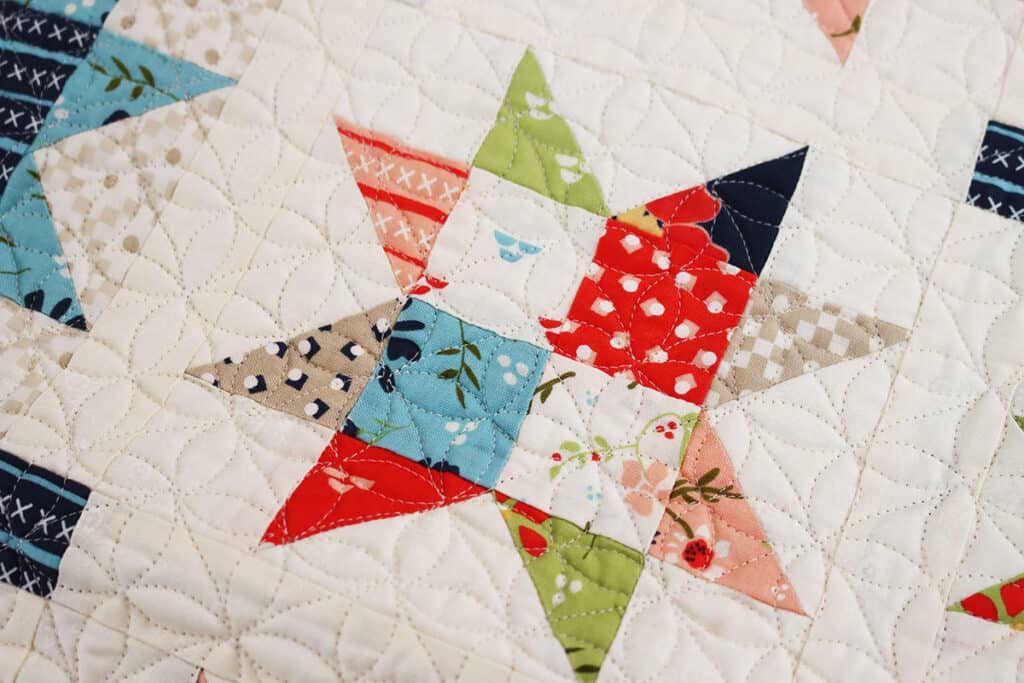 I used half-square triangles from the same fabrics for both of my blocks,
but because they have different center fabrics you don't really notice
the similarities.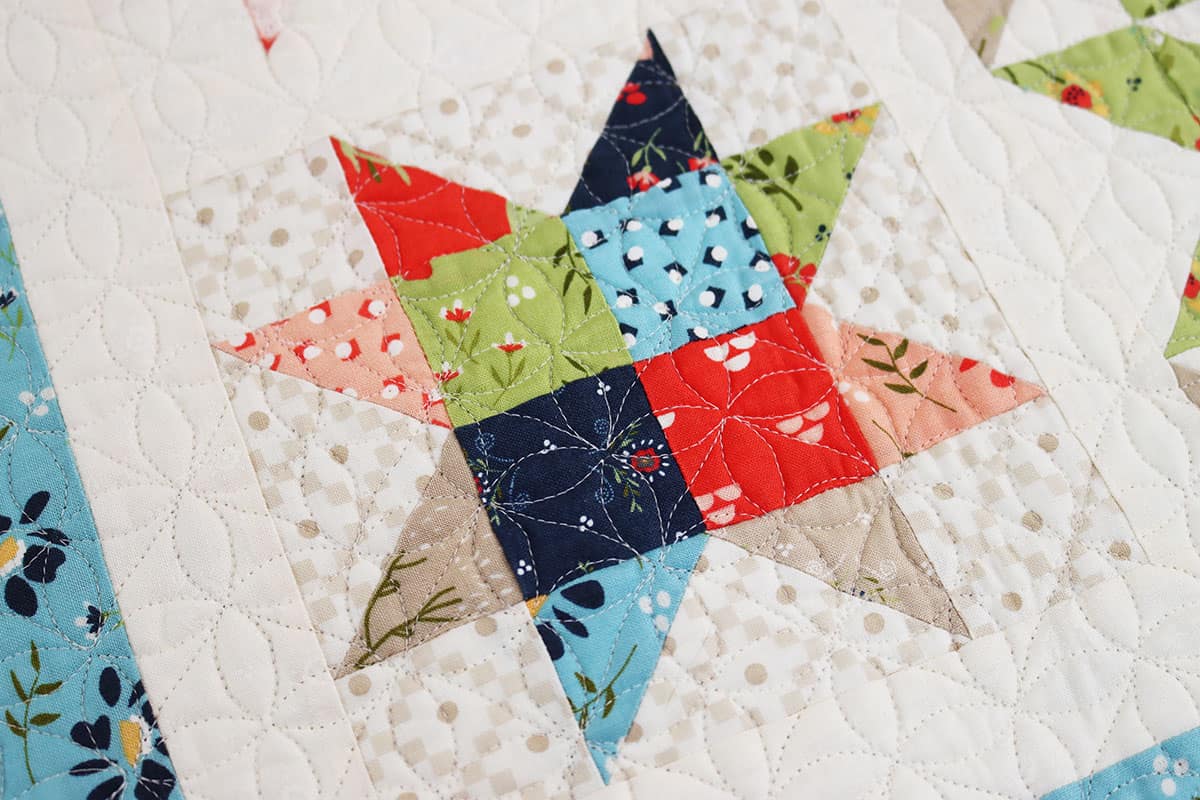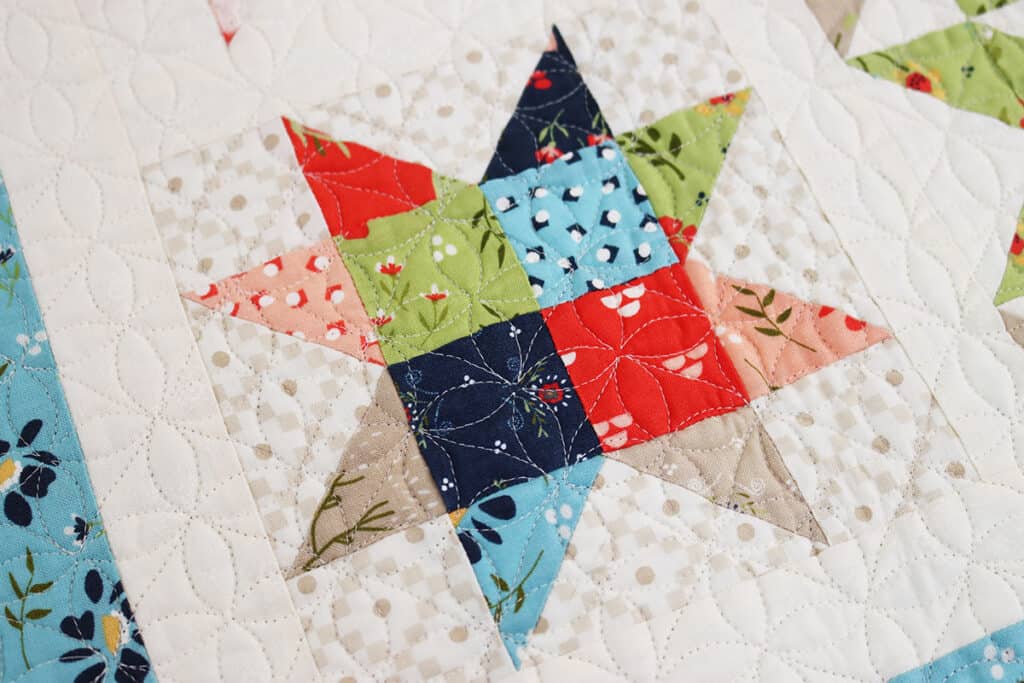 Block Requirements
Here is what you'll need: (the directions for the half-square triangles give you enough half-square triangles for both blocks. If you're only making one block, save the extra half-square triangles for next month's block).
Four squares 2″ x 2″ of four different print fabrics

Four squares 2″ x 2″ background fabric for corner squares

Eight squares 3″ x 3″ background fabric for half-square triangles

Eight squares 3″ x 3″ of eight different print fabrics for half-square triangles.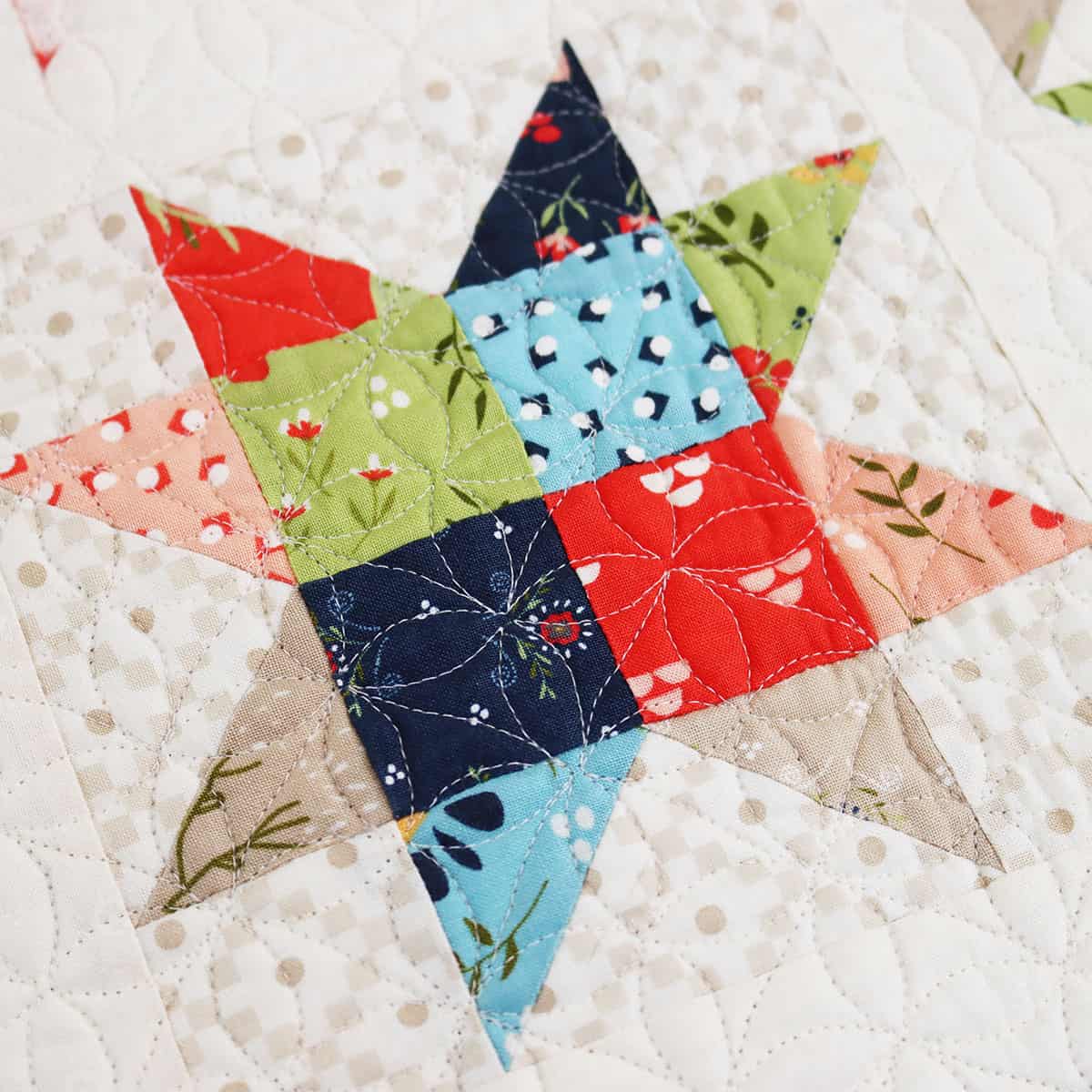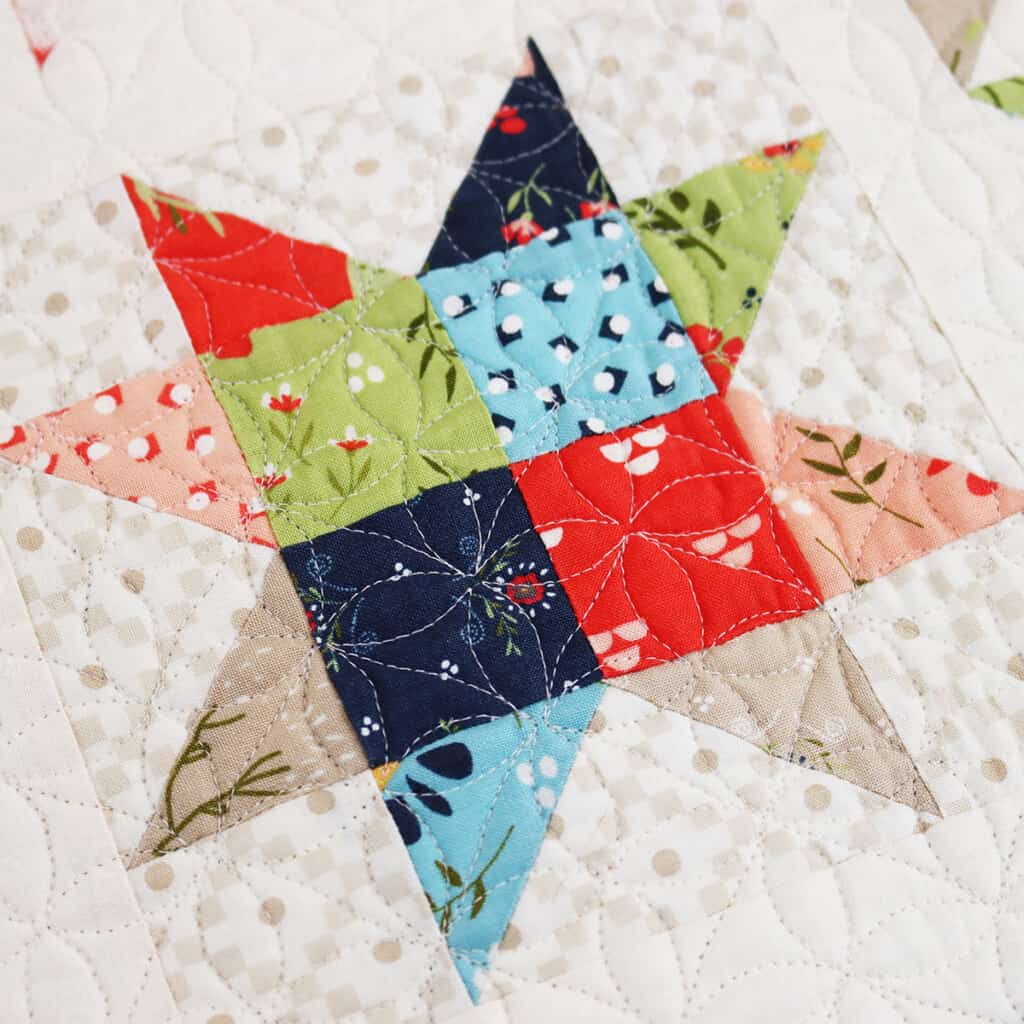 Make the Half-Square Triangles or Flying Geese
First, you'll want to make the star points. The star points can be pieced together using (8) half-square triangles or four flying geese units.
First, make the half-square triangles using this method. Trim the half-square triangles to measure 2″ x 2″.
Or, make flying geese finishing at 1 ½″ x 3″ using this method.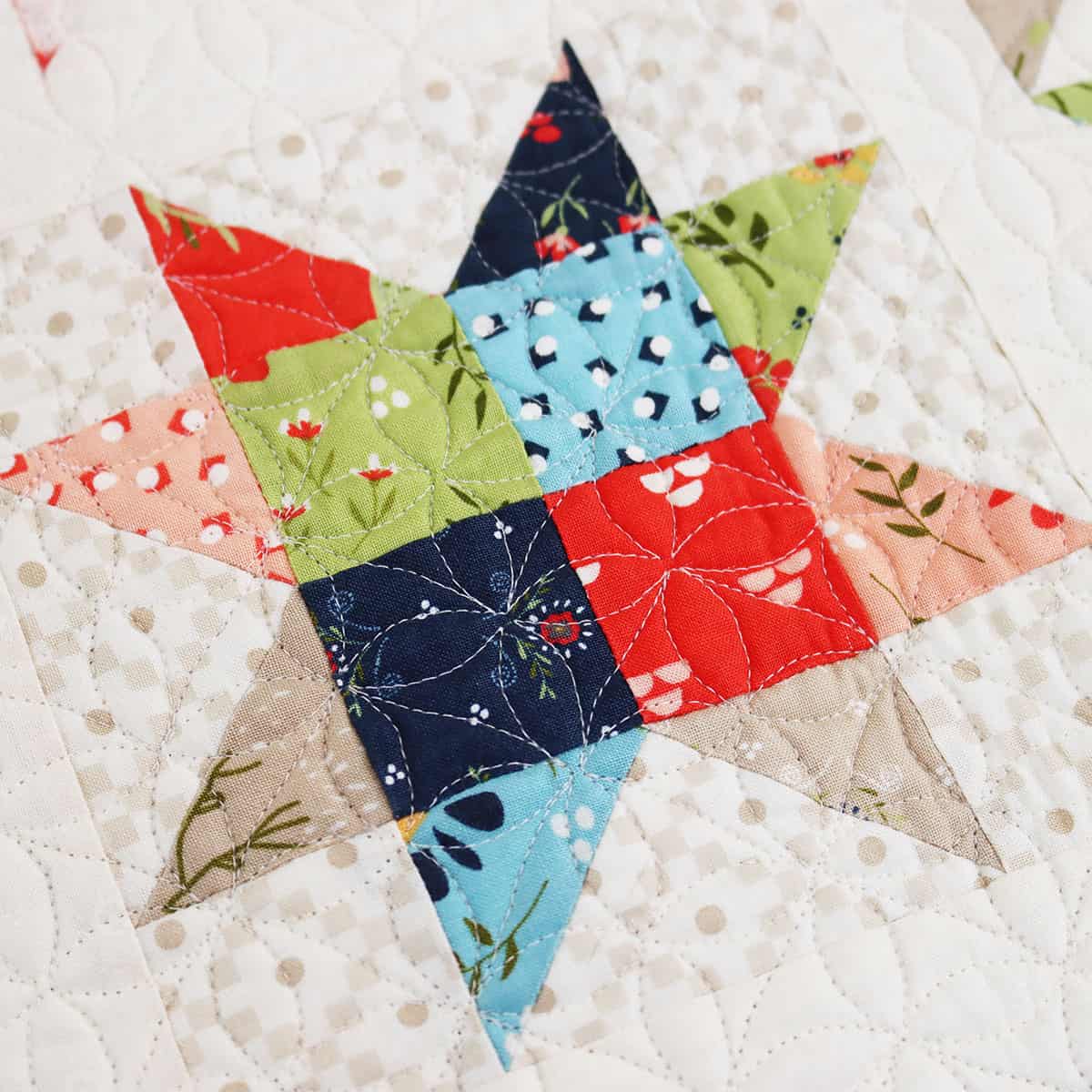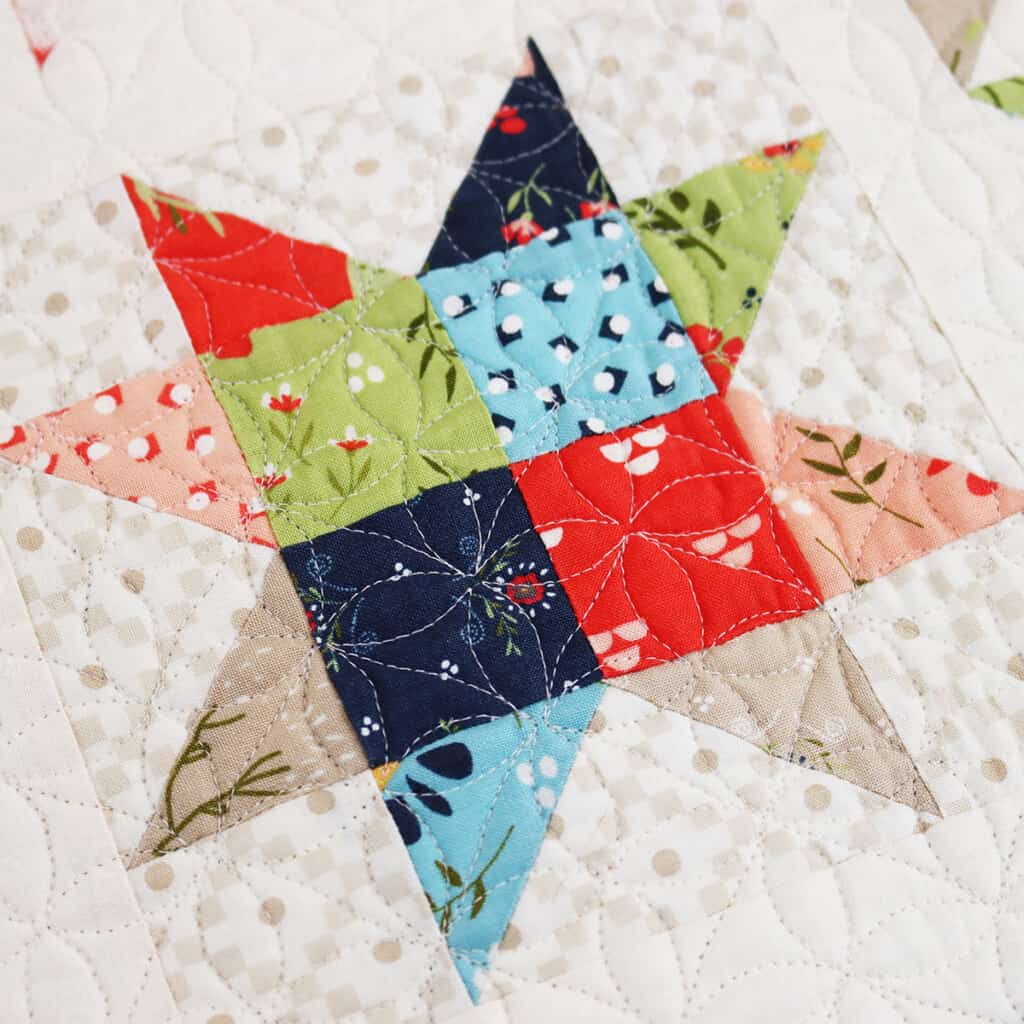 Make the Center Four Patch
Sew the four print squares together to make the center section. Arrange your half-square triangles around the center section so that you're pleased with the colors and layout. Sew the half-square triangle blocks together in pairs as shown.
To make sure your four-patch in the middle is extra flat, use this technique to "flip" the seam.
I always press my half-square triangle blocks open…it helps them lay flat. And I've pressed the seams in between the half-square triangles open as well.
Seam Rows Together
Sew the background squares to the top and bottom half-square triangle sections and sew the half-square triangle sections to the left and right sides of the four-patch.
Sew the Block together
Finally Stitch all sections together and press the rows open or toward the center section.
 Make a second block if you're making the 12-block sampler!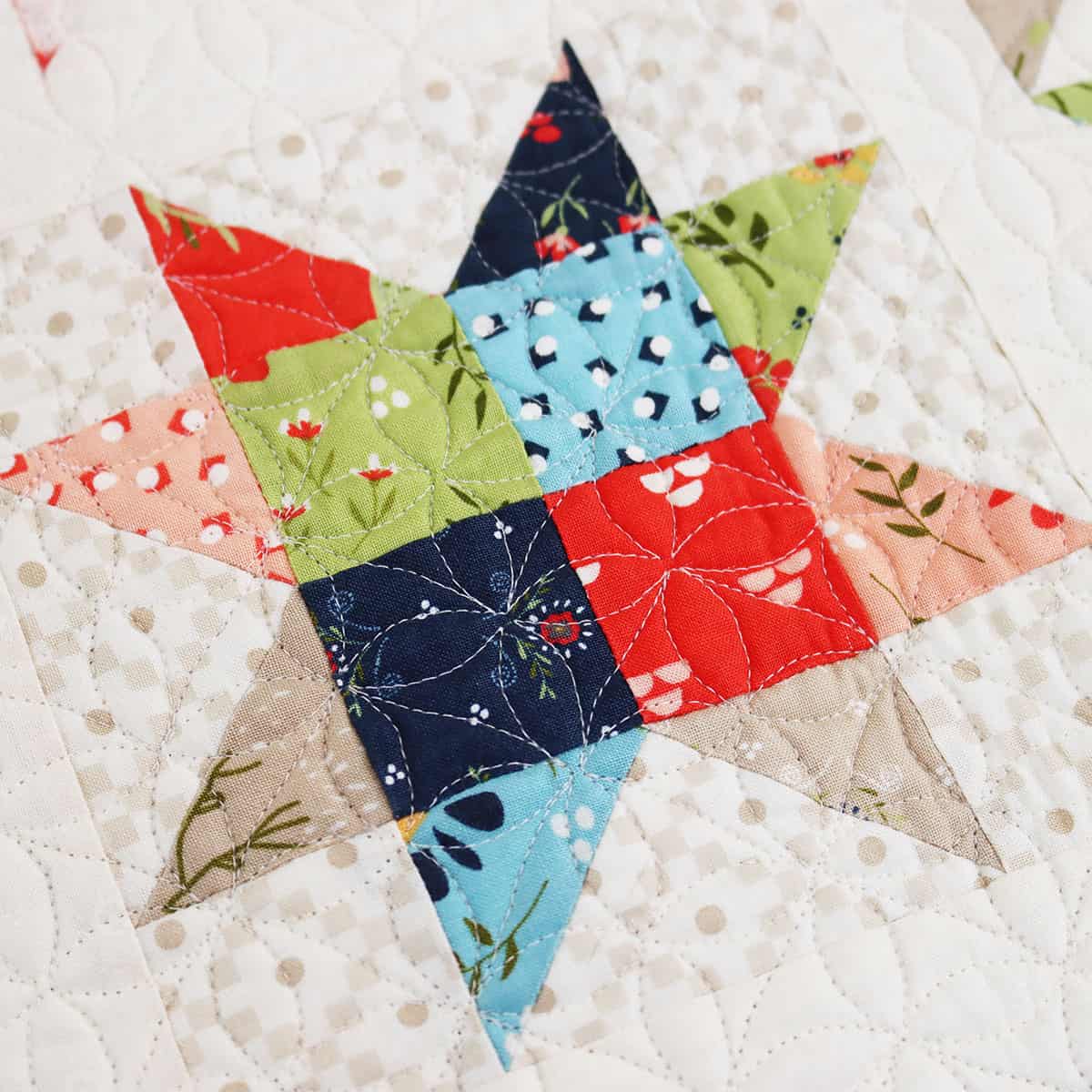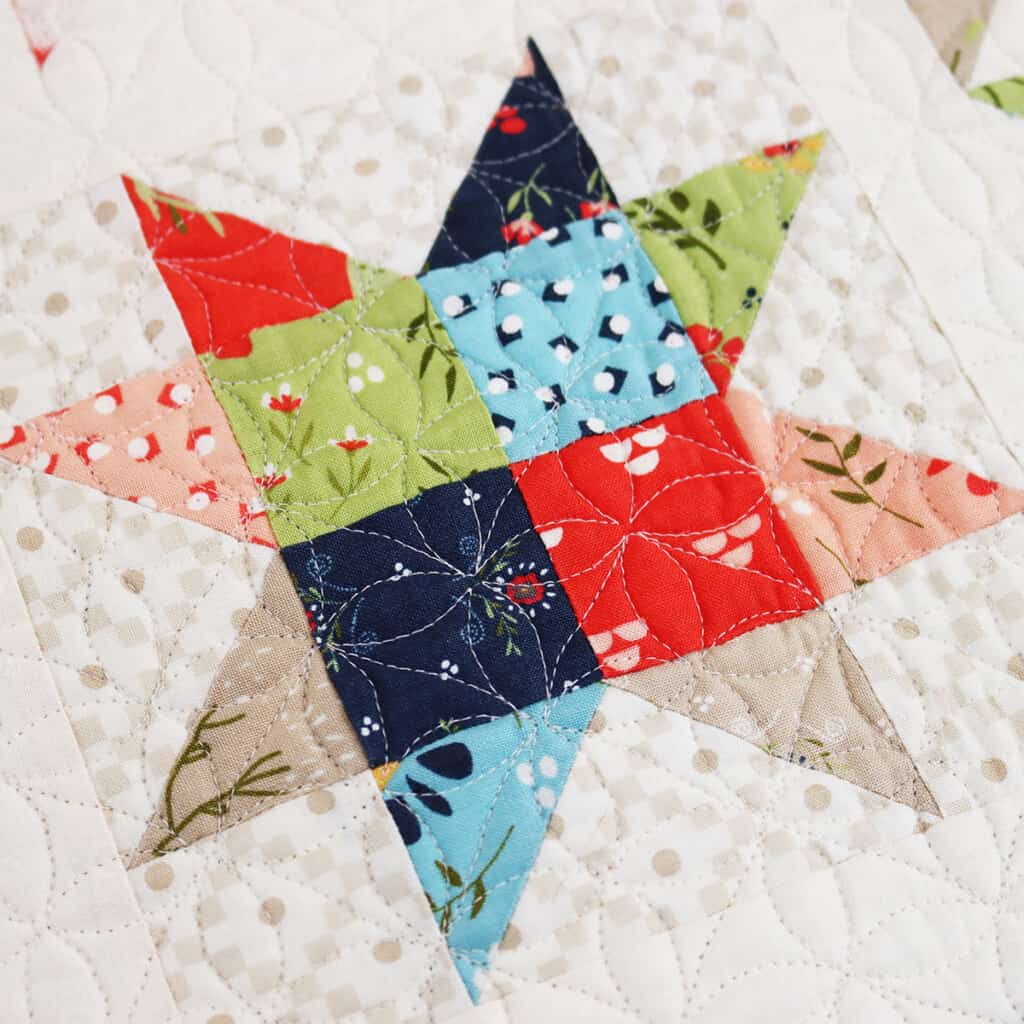 Hope you're enjoying making all of these blocks! Thanks so much for stopping by…have a wonderful weekend!