Hello and happy Monday!  The last week of November is here, and my to-do list is pretty long this week!  I was able to stay home on Black Friday and do a little bit of Christmas decorating, but I have more to do and some deadline projects to finish up by next week as well.  Today I'm sharing my Half-Square Triangles Video tutorial that I've been wanting to do for quite a while. I'm excited to have this one finished up.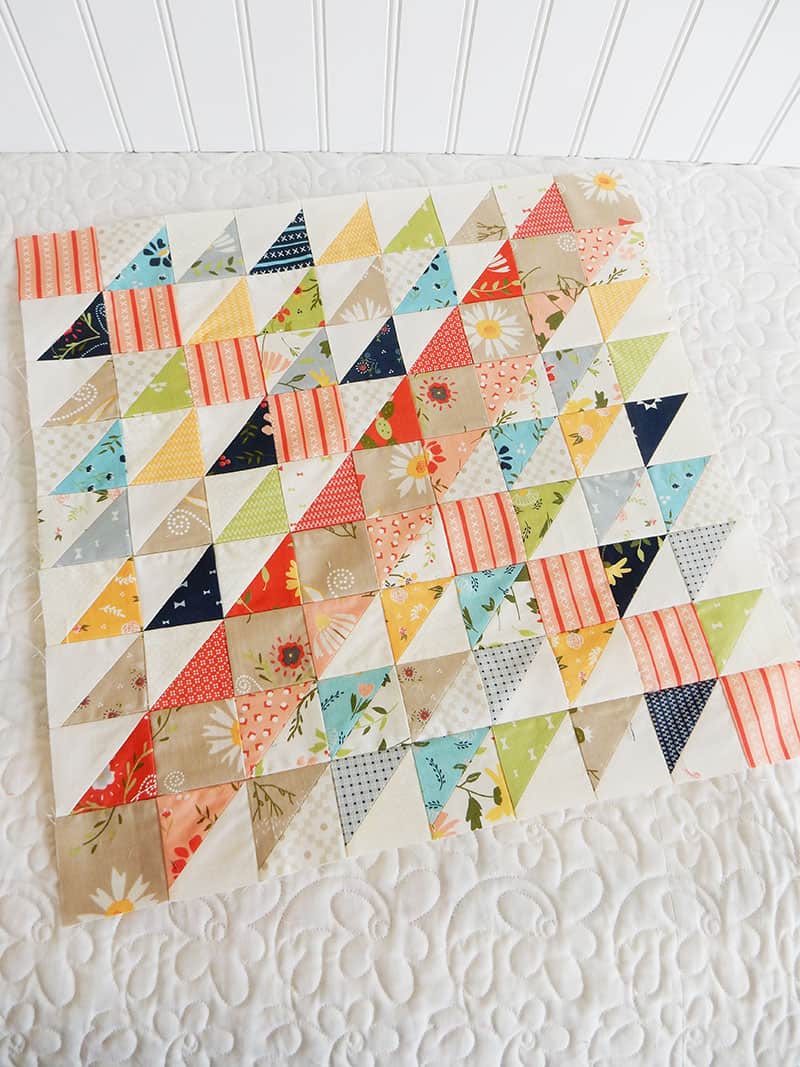 Half-Square Triangles
And now for some talk about half-square triangles!  I love making half-square triangles.  They are one of the easiest blocks to start accumulating for scrap quilts because they are simple to make with leftovers from easy corner blocks and flying geese blocks.  And, the method I use enables you to make two at a time.  If I'm not using both, I'll often save the extras for scrap projects.  I made the block above almost entirely from saved half-square triangles that I keep in a bin along with squares the same size (2 ½″ x 2 ½″).  Half-square triangles are an essential element of a lot of fun designs, and they are easy to make so that they measure absolutely perfectly!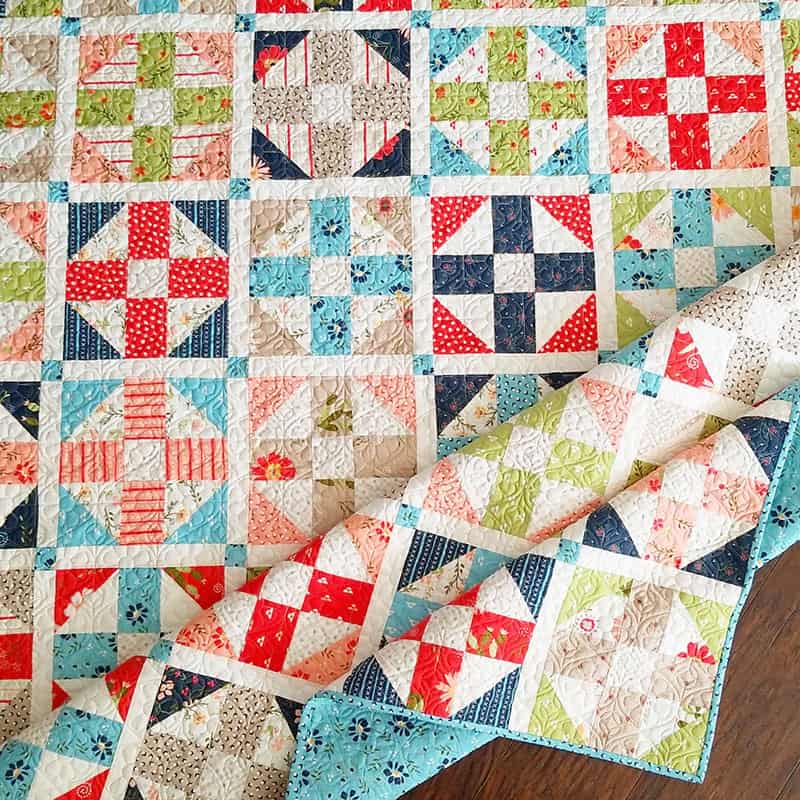 Half-square triangle units are one of the components of my Pathways quilt above…

And they are a major component of my Family Tree quilt.  I really do love half-square triangles!
Find More Half-Square Triangle Resources Below: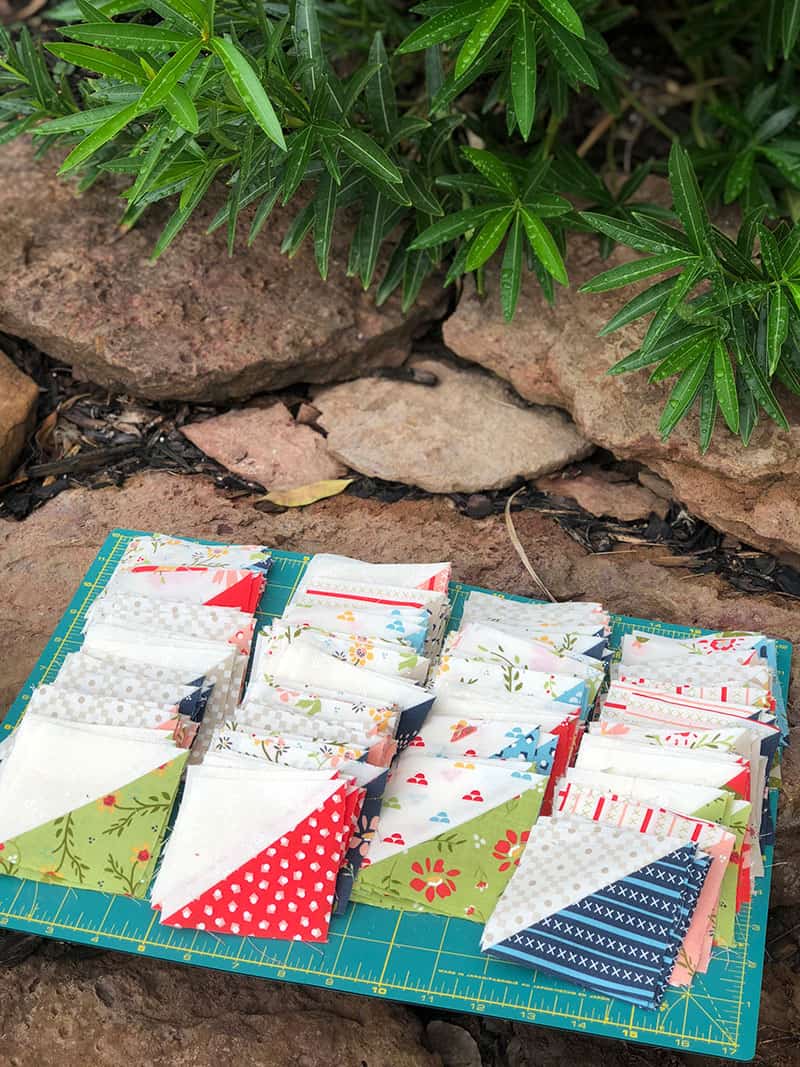 Happy quilting!  Oh, and I've included a Pinterest graphic below so you can access this page in the future if you need to watch again.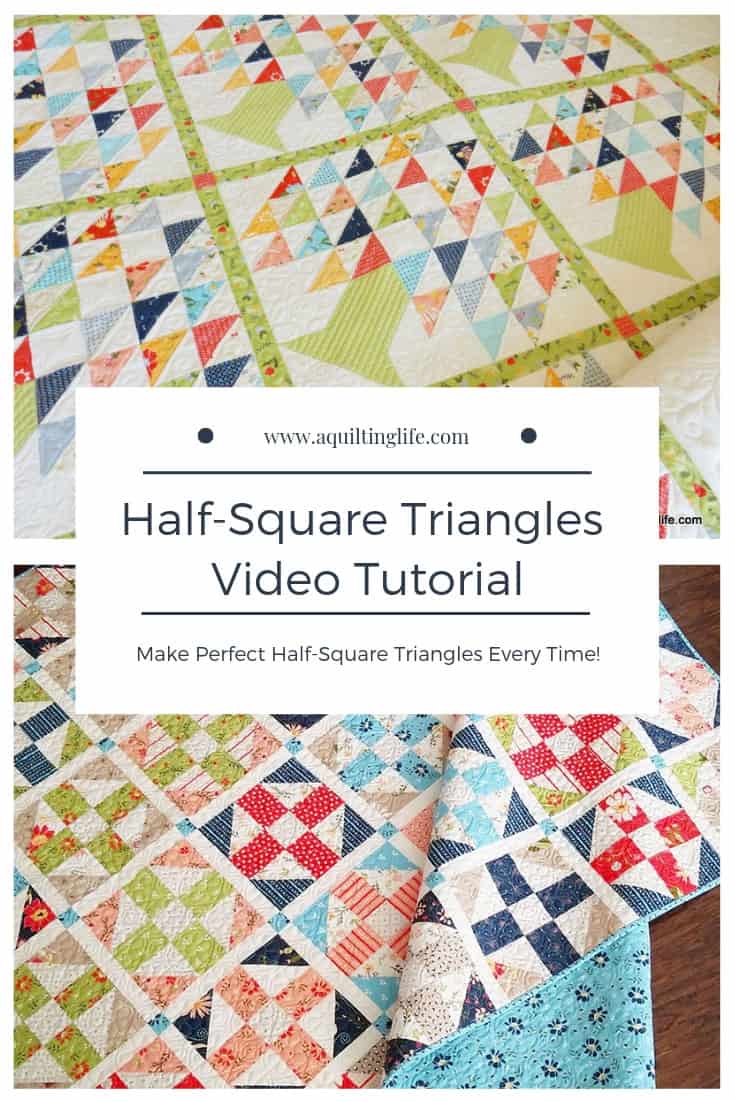 Thanks so much for stopping by!