Hello and happy Saturday! And welcome to my Saturday Seven post. On Saturdays I share links for fun things in a variety of categories that I think might be of interest to fellow quilters as we all juggle busy lives and try to make time to sew and quilt for ourselves, for friends and family, and for those we might not even know. I hope you'll enjoy this week's round up!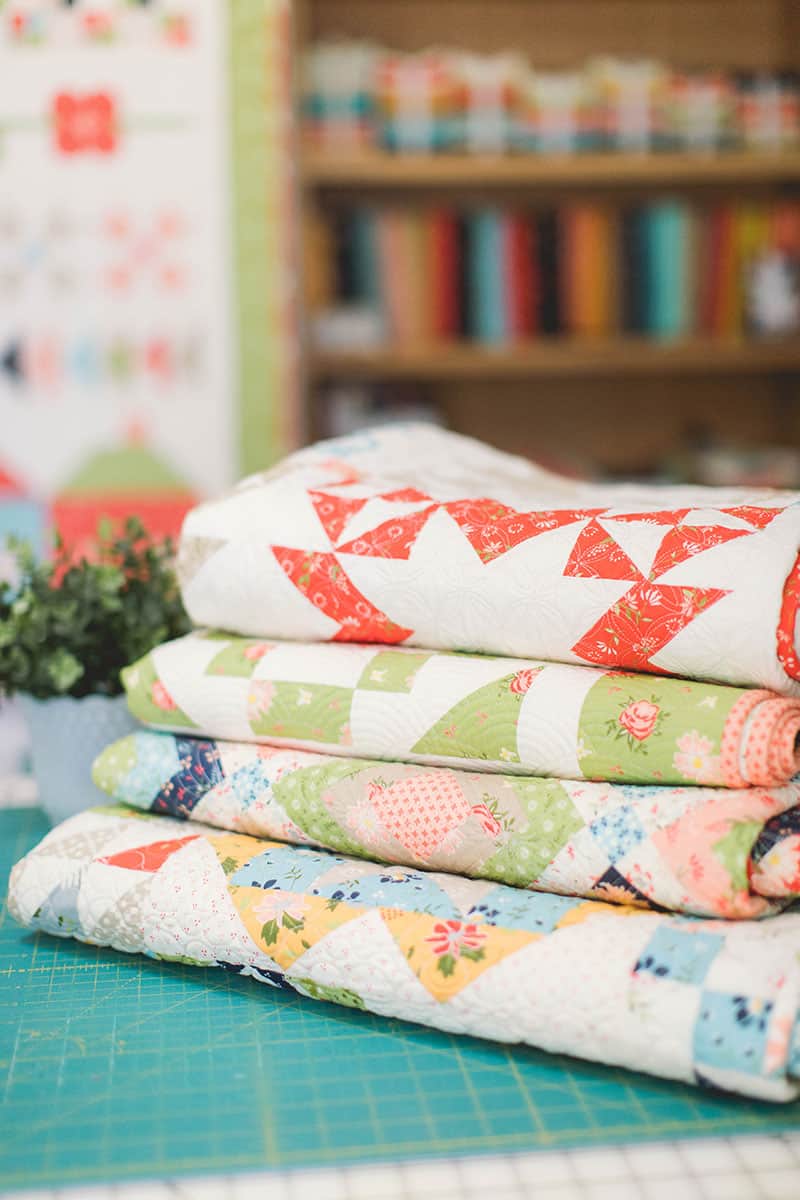 1. Notions: All About Bias Tape Makers & Measurements
My friend Elizabeth shared this recently on her blog, and I immediately printed a copy for myself. Deborah of Whip Stitch shared a post on Bias Tape with some terrific explanations AND she has a downloadable printable with all of the information condensed onto one page. I have several sizes of the Clover Bias Tape makers, but as she mentions in her post, the instructions are small and difficult to read. If you use these bias tape makers, read the post here, and download the printable here.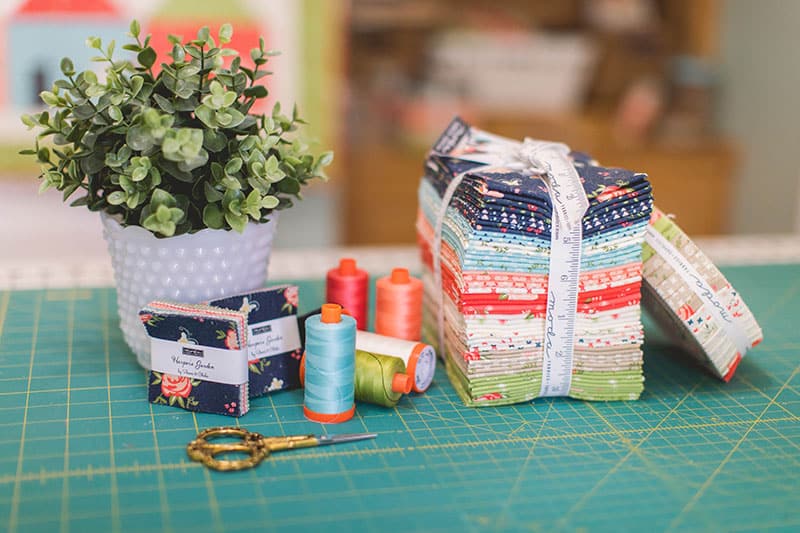 2. Summer Slow Down
Summer is a busy time for me, because I'm always trying to tackle major projects that I haven't had time to do during the rest of the year. But I also really try to get some relaxation in as well. I loved this article on "The Single Most Important Thing You Can Do To Simplify Your Summer." The one idea actually has several sub-categories and terrific ideas for focusing on what you want your summer to be. Read it here. And, I love, love, love this article on "How to Have More Focused Hours in Your Day."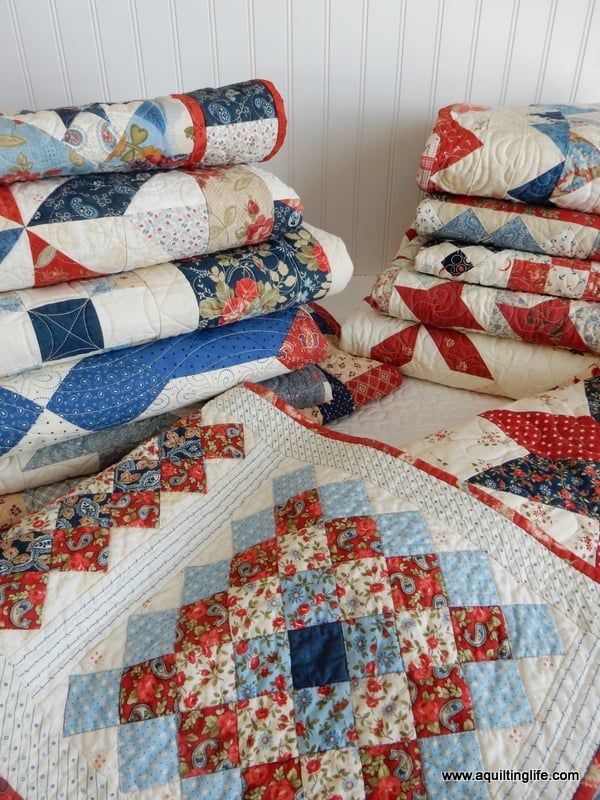 3. Good Eats
My daughter just told me these are delicious…and they freeze well, too! I also can't wait to try this Creamy Chicken Enchilada casserole. And this post has several yummy pasta salad dressing recipes and pasta salad recipes, too! Perfect for summer! This Summer Cheese Board also looks perfect for a party or get-together.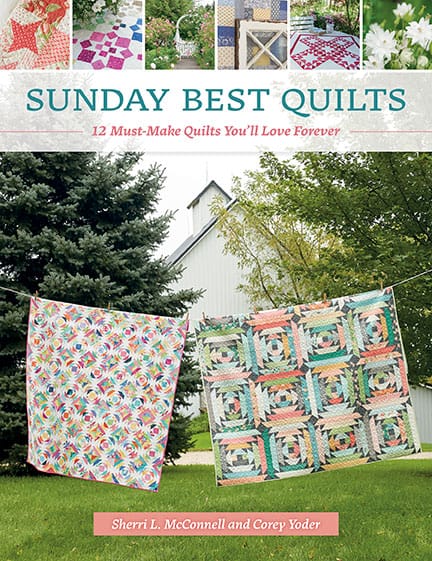 4. Free Quilt Patterns
First up is an adorable Flag quilt design again from Elizabeth. She shares block measurements and sashing/setting information for a wall hanging or a quilt. Download her PDF here. For another fun Flag project…Fat Quarter Shop has just shared this fun flag table runner pattern. And if you're ready to start doing some Christmas sewing, Fat Quarter Shop has also started sharing some fun ideas for that holiday. See their beautiful small quilt here, and get their free Half-Yard Wreath PDF pattern here.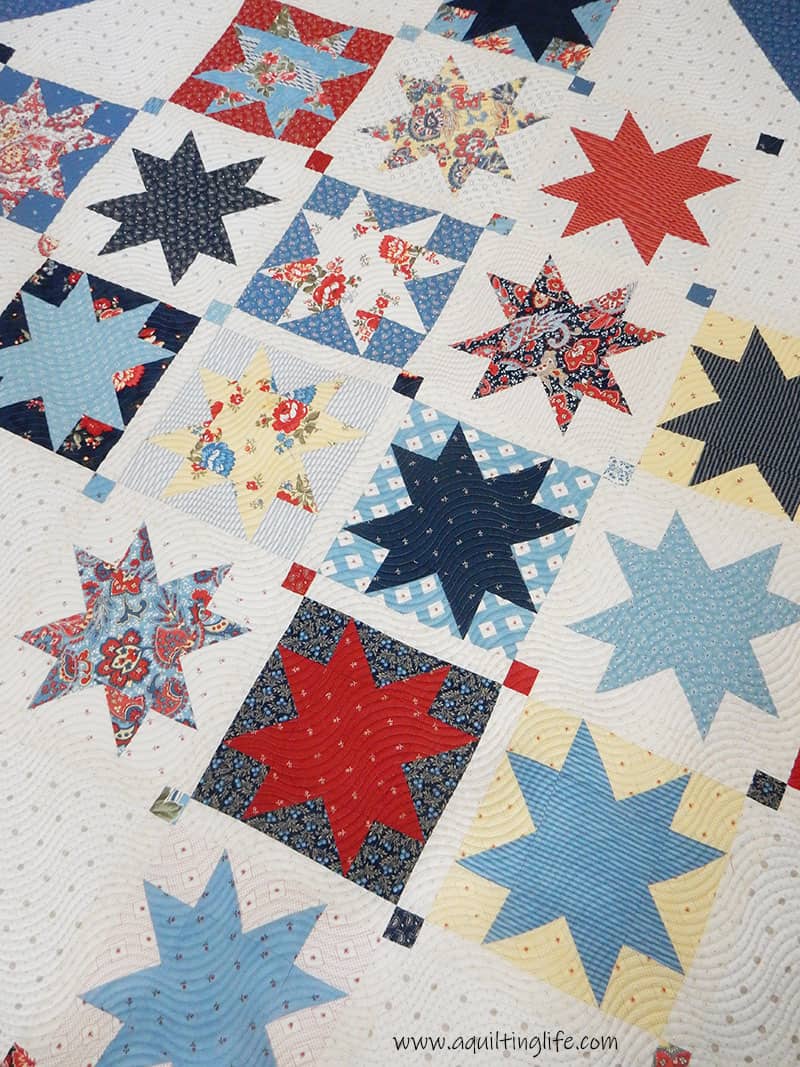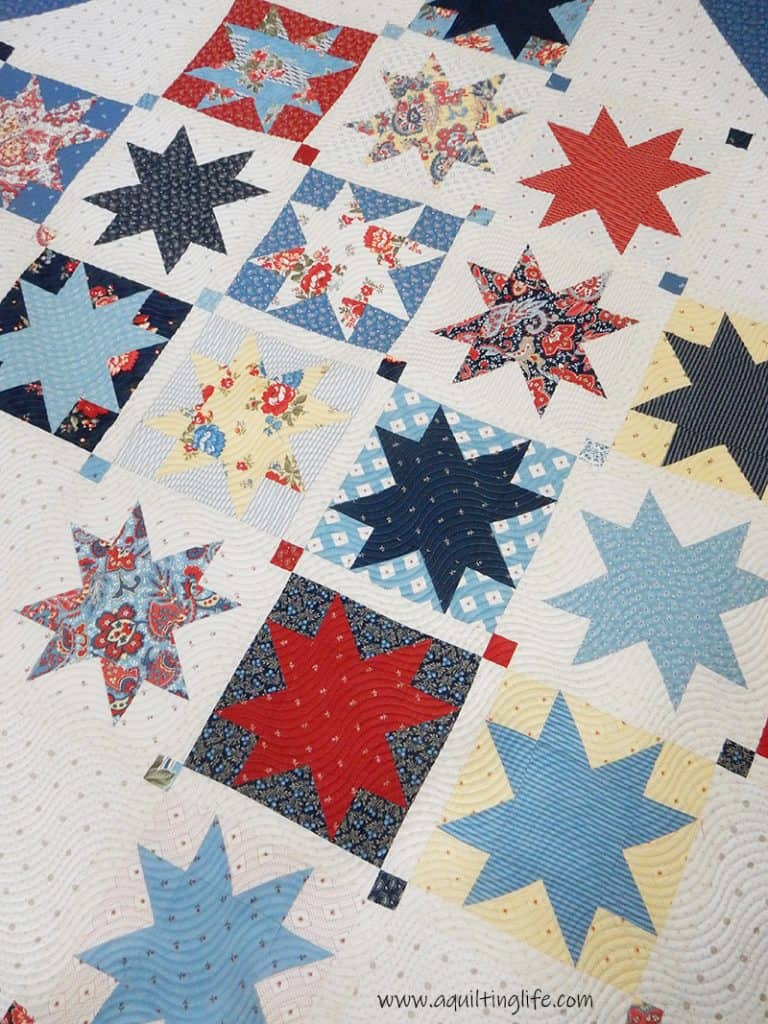 5. Quilt Video Tutorials & Blog Notes
I shared a new tutorial video just the other day and really appreciate the positive response! I know from comments and emails that some of you have trouble accessing them here on the blog. You can watch them all on my YouTube Channel here if that's easier for you.
Also, I just announced yesterday that I'm hosting an Orphan Block Quilting Challenge (with prizes!). Go here for all of the details.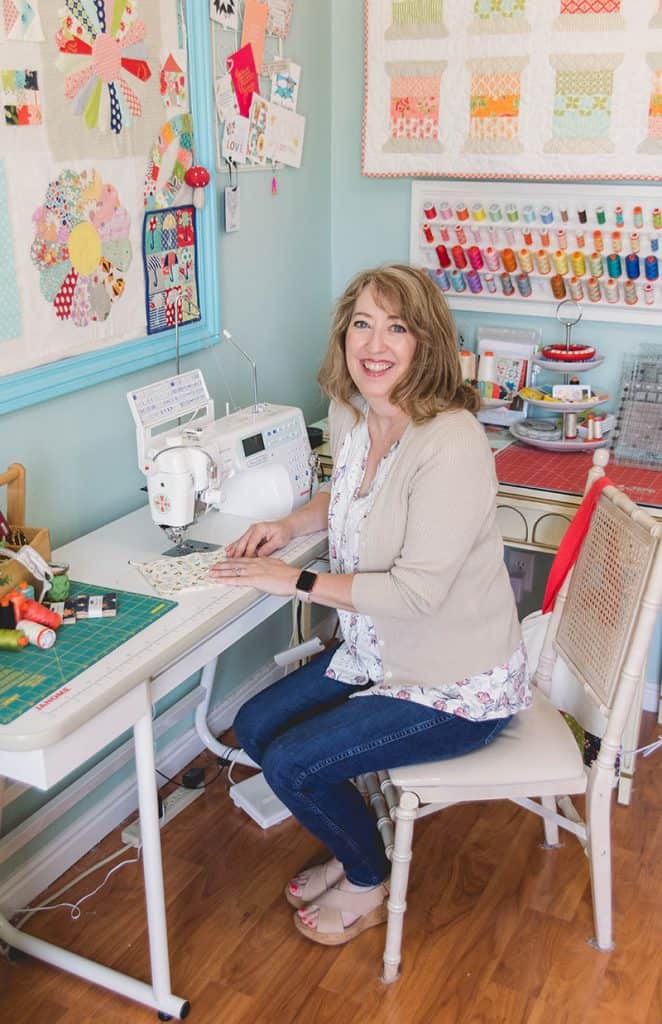 6. Summer Projects & Décor
One of my goals today is to make a list of my summer projects for around the house. Normally I tell myself I'm going to organize the entire house each summer. And it never happens. This year I'm picking three do-able tasks. What kinds of things are on your summer projects list? Also, there are so many fun ideas out now for summer décor and decorating. I loved this post of simple ideas for summer kitchen decorating. Find it here.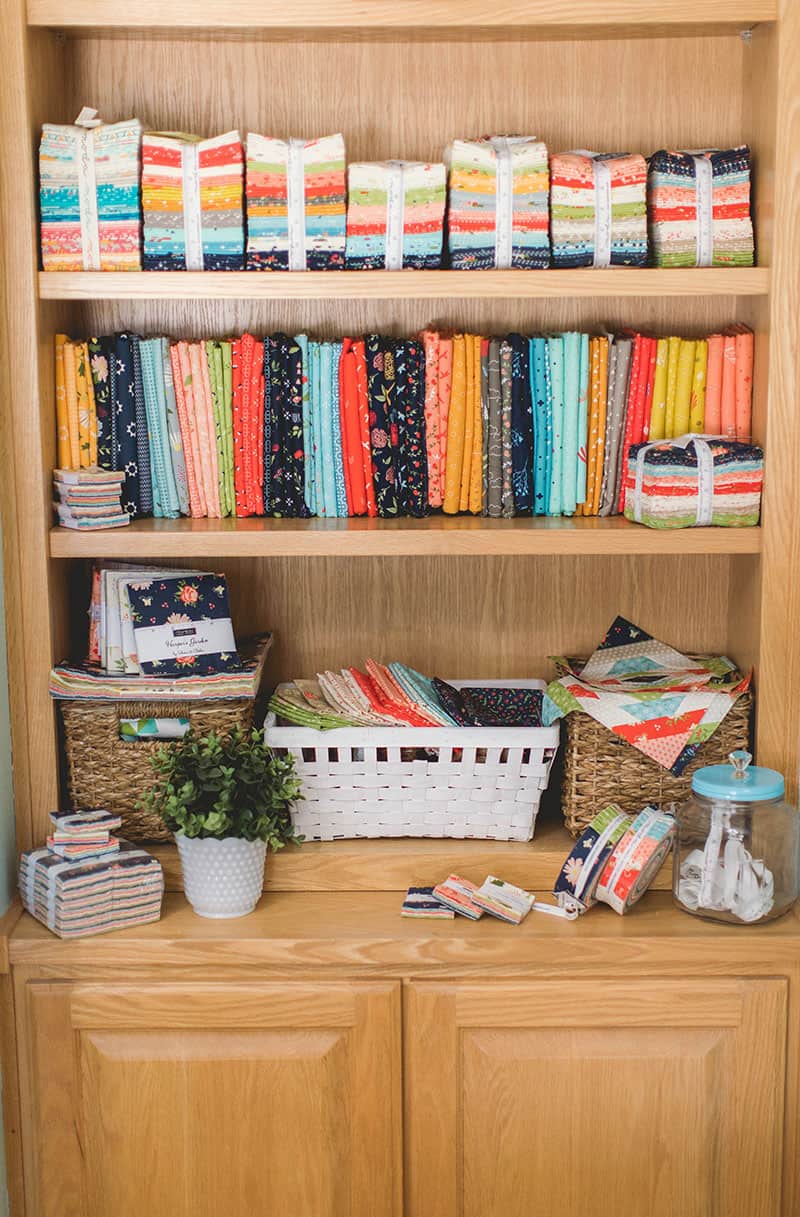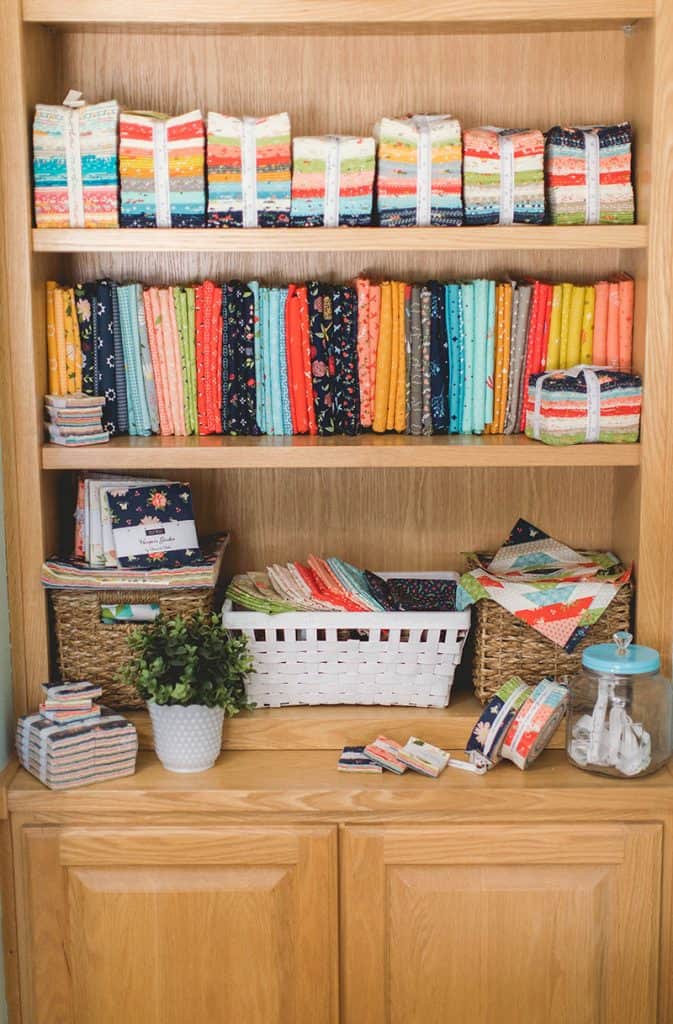 7. Summer Reading
Summer is a time I try to get a little more reading done than I'm able to during the rest of the year. Right now I'm reading The Gifts of Imperfection. And I'm really enjoying it! See some of my other favorites in my Amazon Storefront.
Remember you can find all of my previous Saturday Seven Inspiration for Quilters posts here.