Hello and happy Monday! A little while ago I shared a post on how I make a super simple and easy patchwork key fob. And recently I filmed a video on this so that it might be easier for you to see how I put it all together step by step. I've also linked the supplies I used in this post. Enjoy!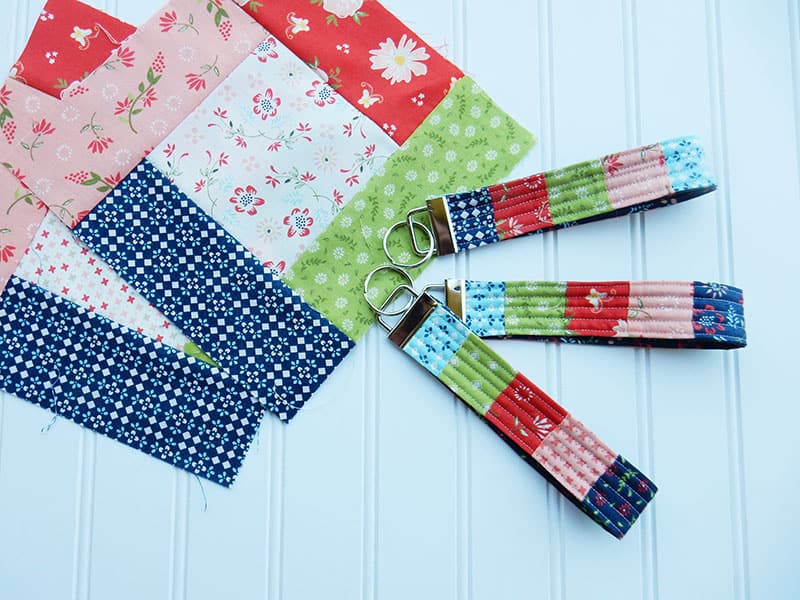 I love making these key fobs for my own use and for gifts. They are just the right length so that my keys can be easily found in my bag–but yet they are not too long. If you wanted, though, you could make them long enough to wear around your neck lanyard style.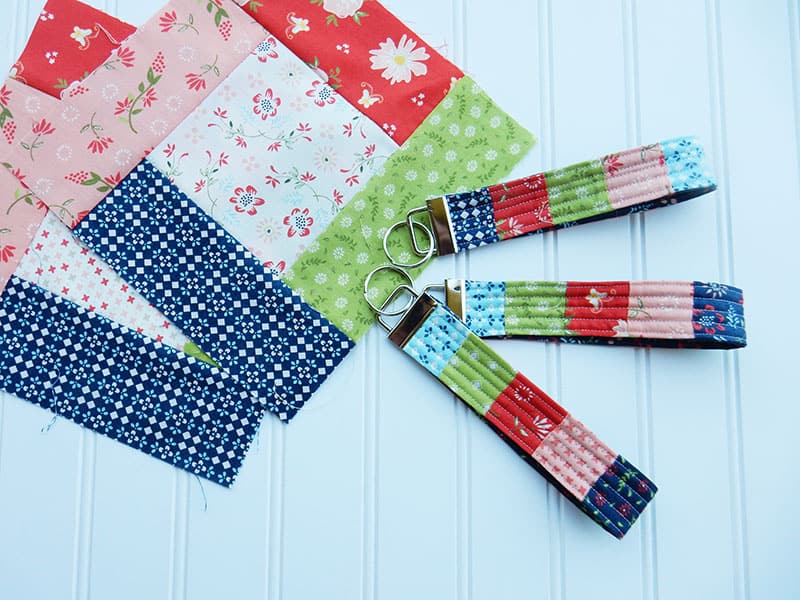 Materials List for Patchwork Key Fobs
Scraps of fabric–I love using Mini Charms because some of the cuting is already done. You can actually make at least three key fobs from just one mini charm pack. You can find lots of mini charm packs here. If you're using scraps, cut pieces 1 ¾″ x 2 ½″ to get started.
Fusible Fleece–it works perfectly, for this project, is easy to fuse, and comes in a great package size that works perfectly for this and other small projects. Find it here.
Key Fob Hardware–I found terrific key fob hardware here. The 1.25″ size works with my tutorial. Also, while I used needle-nose pliers in my video, these key fob pliers look like they would be much easier to work with.
Watch the Patchwork Key Fob Video Tutorial Above
Watch the Patchwork Key Fob Video Tutorial by clicking on the video screen above. And see how easy it is to make these fun and useful key chains! You can also look at my original post on making these key fobs to get more information.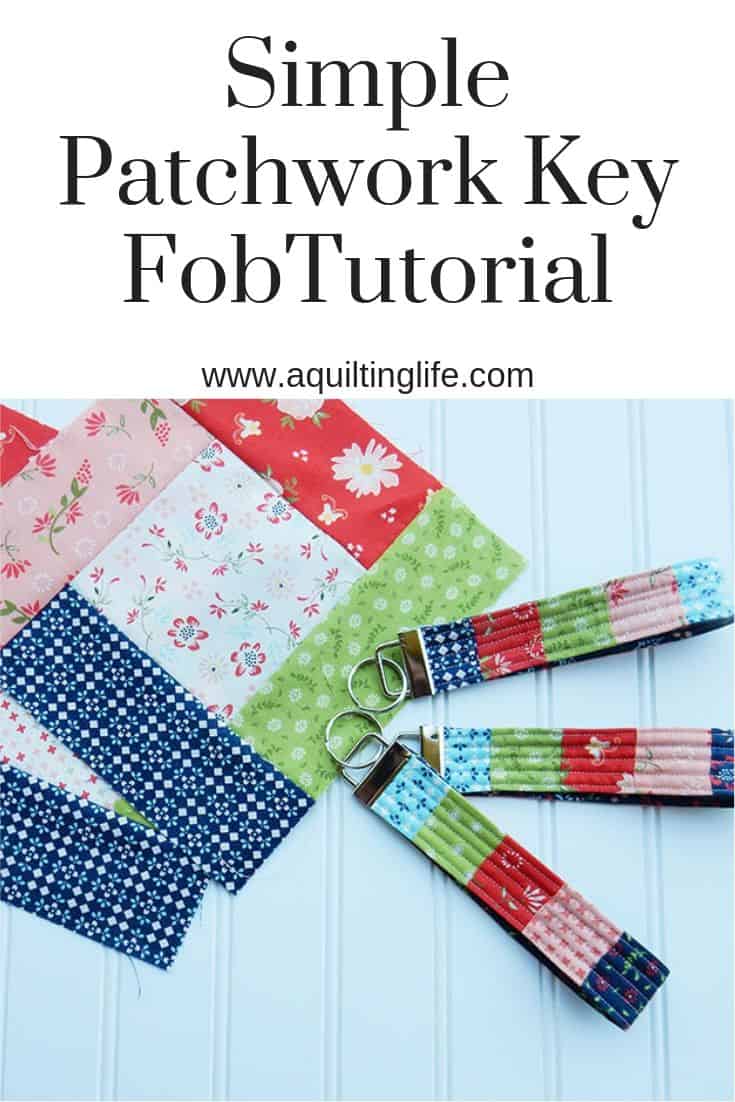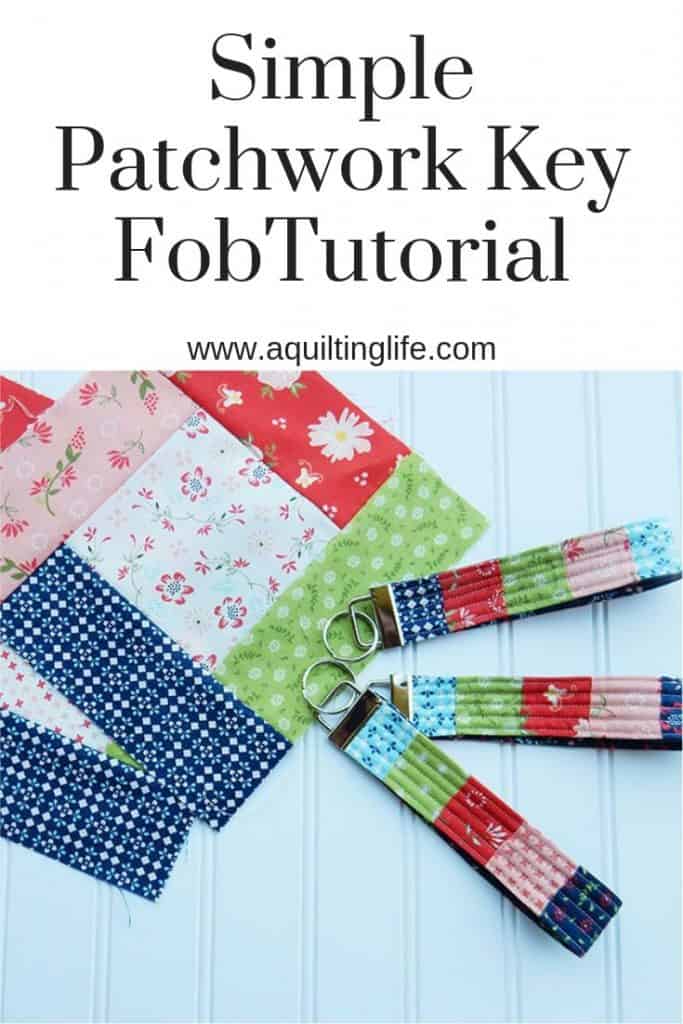 I hope you'll have fun making some of these simple and easy patchwork key fobs. Happy quilting, and thanks so much for stopping by!