Hello and happy Saturday! I hope your weekend is off to a terrific beginning! Yesterday I made some great progress on my weekend goals, and I'm hoping to finish up some things and do a little reading and puttering around the house today. I hope you'll enjoy this Saturday Seven Inspiration for Quilters 67 post with some fun things I've found from around the web this week.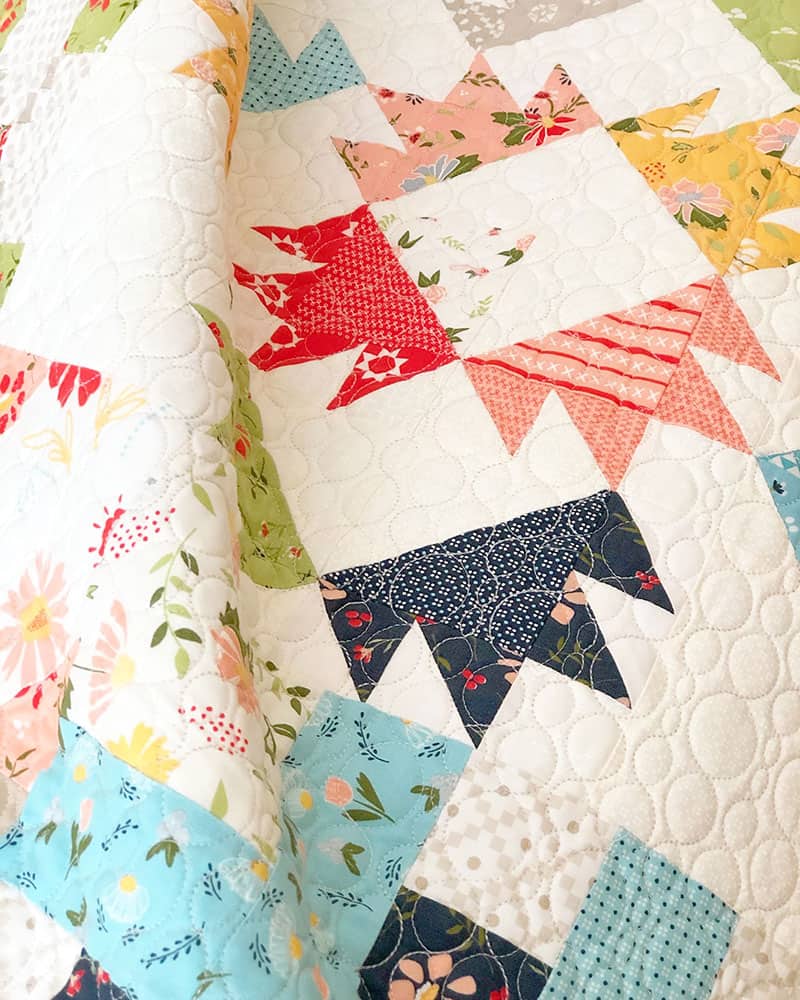 First…I just had to share the photo above of my Moda Block Heads 2 quilt which is home now. I'm hoping to get the binding started this weekend. I'll be binding it with a fabric from our upcoming Harper's Garden collection that we'll be sharing soon. That way this quilt will have at least one fabric from each of our eight fabric collections). I'm pretty excited about this quilt!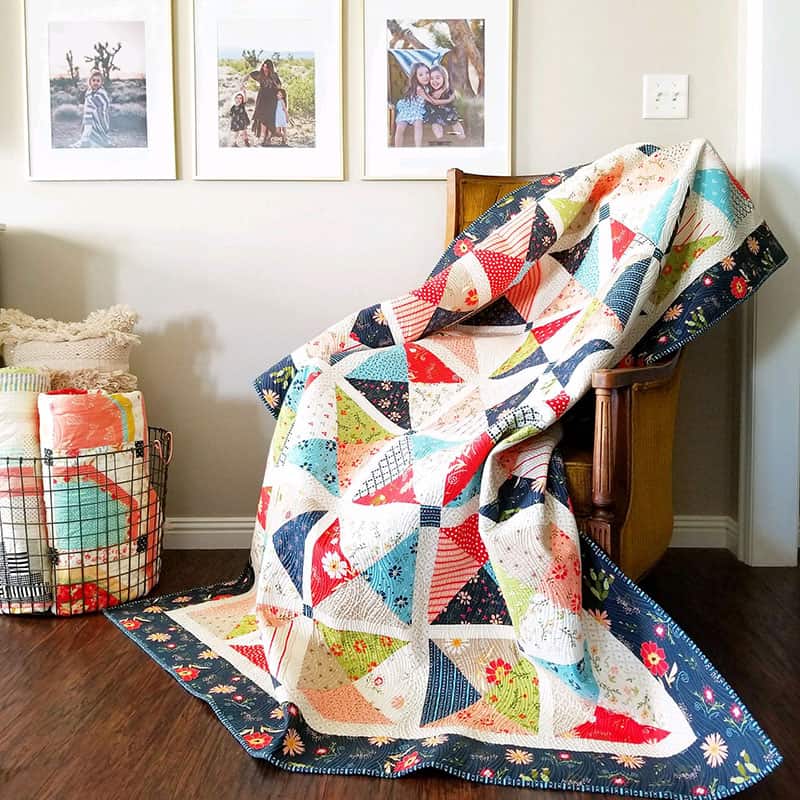 Saturday Seven Inspiration for Quilters 67
1. Fabric Yardage Tracking
Quilter and designer Jenni Baker has been tracking her fabric use over the past few years. I've never been brave enough to track mine, but I've really enjoyed following along and reading her tracking posts. This week she wrote a post sharing what she's learned from this. It's so, so interesting. And she also links to her "how-to" post if you're interested in trying this yourself. Read her post here.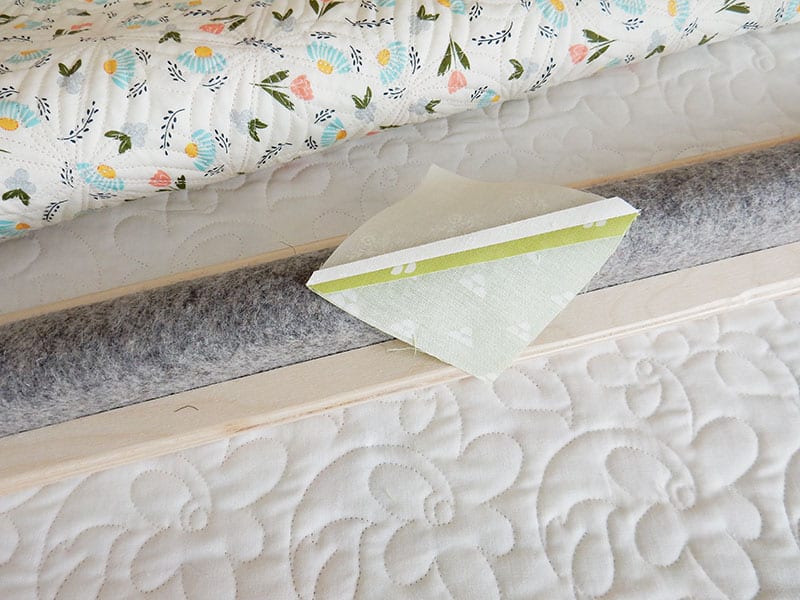 2. A Nifty Notion
Last weekend while sewing with friends I was introduced to a new sewing notion that I absolutely loved. In fact, I noticed such a difference that I ordered one the day after I arrived home. When you need to press seams open, you can't beat a wool pressing bar. Simply use your iron to press the seam open on the bar, and you'll be amazed at how flat the seam becomes. It's almost as if the fabrics melt into each other. These bars are available in two different lengths here ( I used the 12″ bar at the retreat but ordered the larger one for home so I could press block seams open in larger blocks).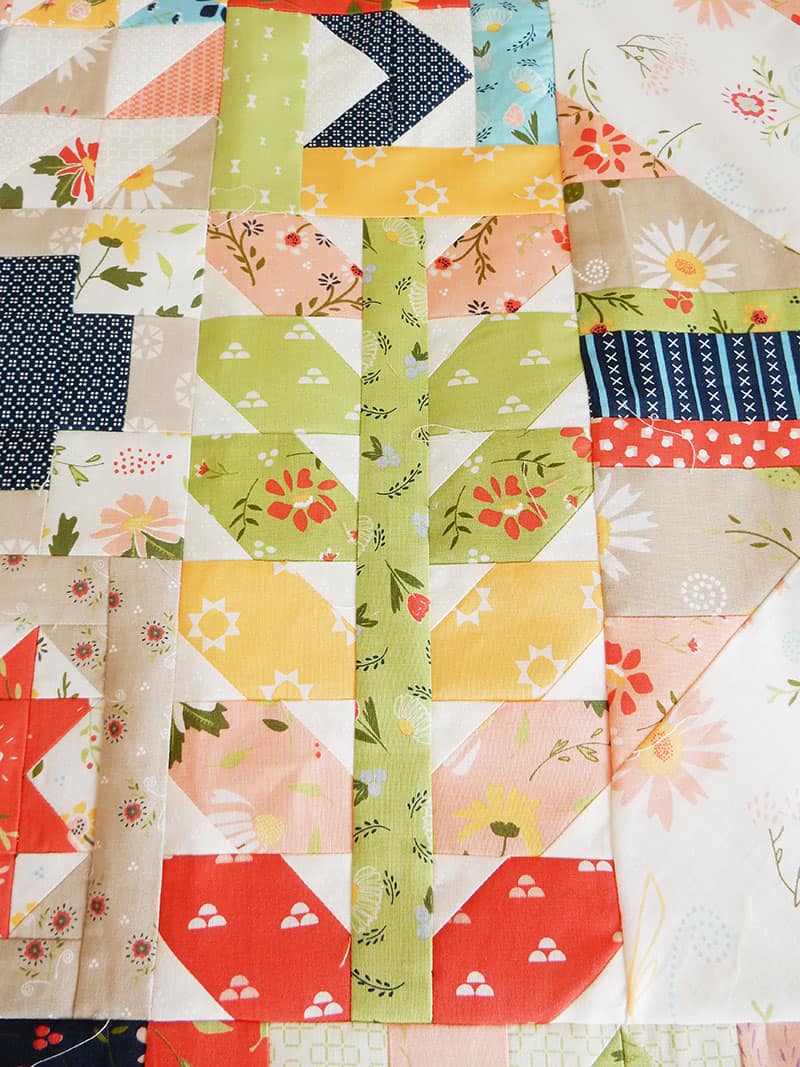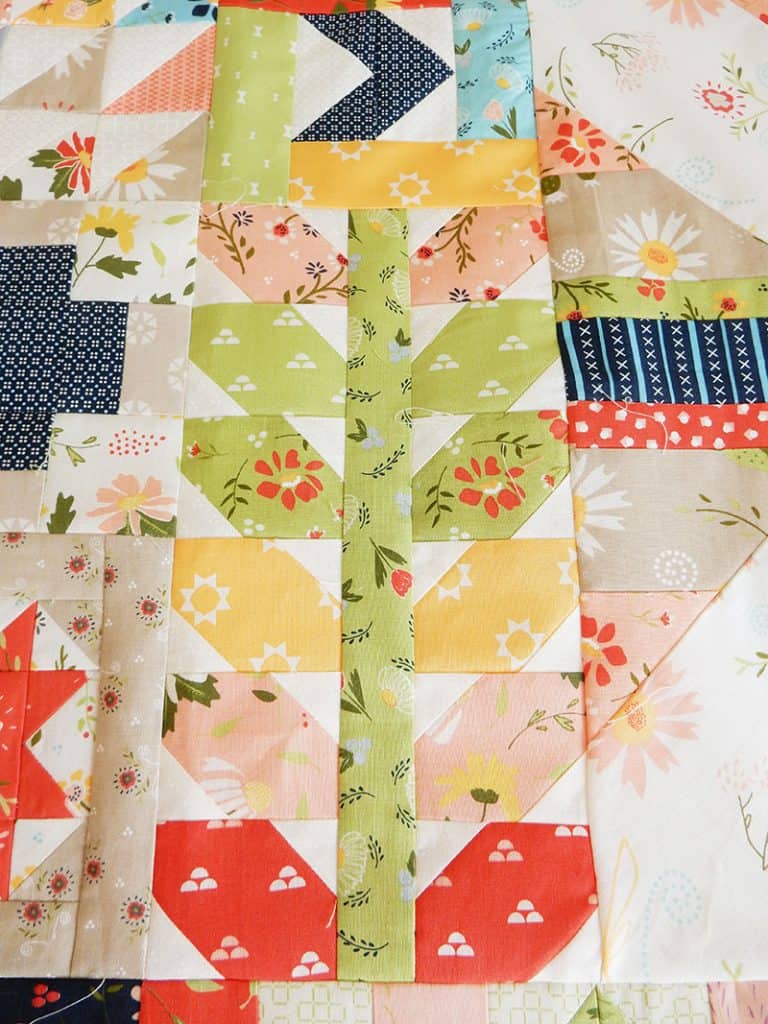 3. Good Eats
More rainy weather this week had me thinking about soup (and we have more rain on the way soon…yay!). This Broccoli Cheddar soup is on my menu for next week, and I'm also going to try these Mini Hasselback Potatoes with steaks one night. I also couldn't resist adding this Garlic Butter Shrimp Scampi to the menu for this week.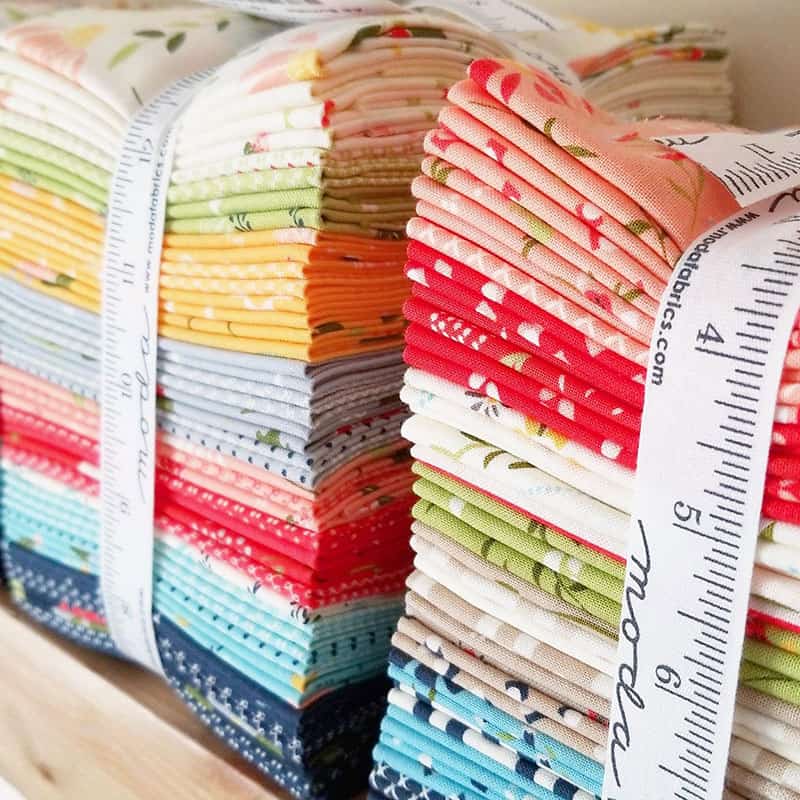 4. Time Management
Yesterday I wrote in my Sew Your Stash series about the "Just 3 Things" method. This article shares another way to make good use of our time. Read "Time Management, Habits, and Repeated Chunks of Time" here.
5. Decluttering
Time management and calendar expert Emily Ley is hosting a "Ruthless Declutter Challenge." Download her free 15-page booklet with tips and ideas from this page (click on number 4, "Ruthless Declutter Challenge"). It's really a terrific guide with ideas for keeping up with the challenge goals weekly or in a month's time.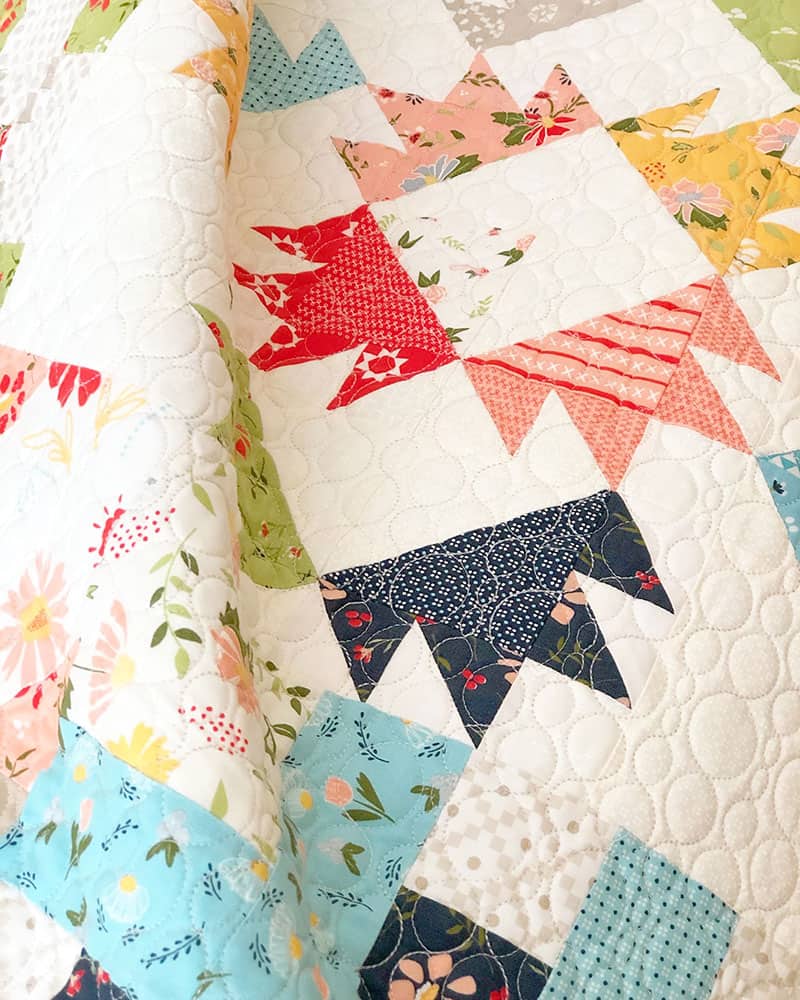 6. On My Bookshelf
I started reading this book last night, and as soon as I'm finished I'm going to read this new release. And I pre-ordered this one a few months ago…it will be arriving in just over a week!
7. Home Décor & Organization
My daughter just picked up this basket the other day, and now I need a couple for the sewing room (and maybe a couple of others for other rooms). It's a terrific size to store favorite fabrics (or anything else). Find it here. Finally, in an effort to store more in the freezer to make meal prep easier, I've ordered these storage containers after a recommendation from a friend. See them here.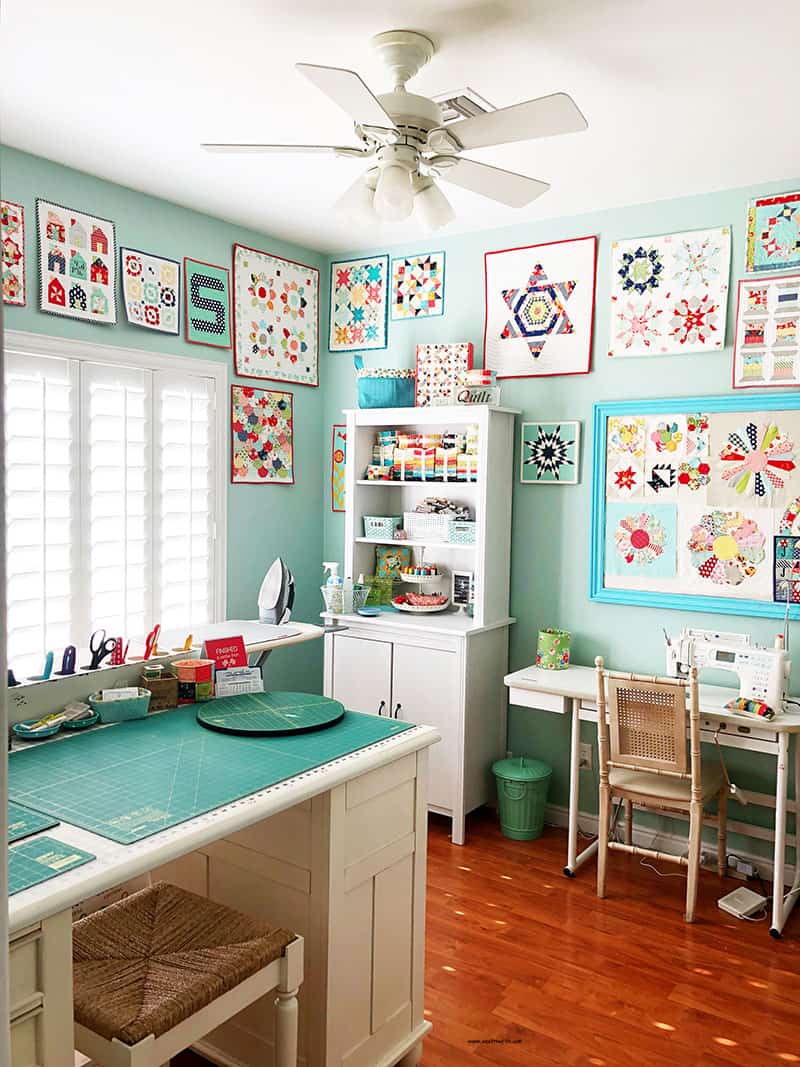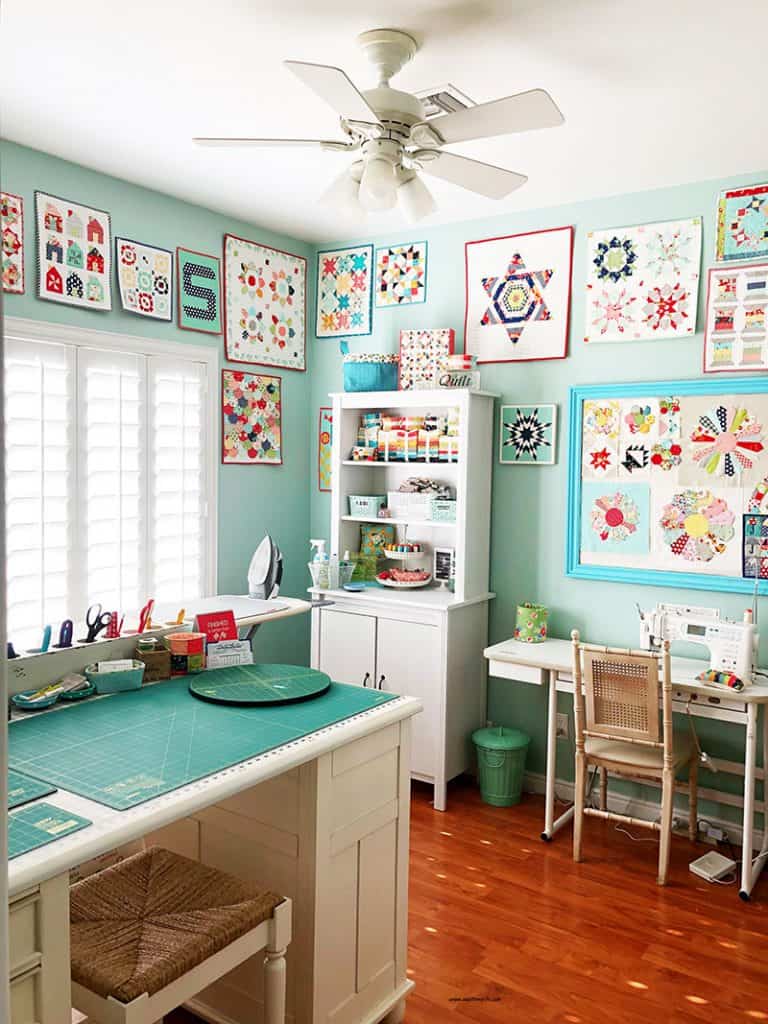 Thanks so much for stopping by to read the Saturday Seven Inspiration for Quilters 67 post…you can find all of my previous Saturday Seven Inspiration posts here. Happy quilting…