Hello and happy Saturday! Welcome to the Saturday Seven Inspiration for Quilters 63 post. On these Saturday posts I share fun things from around the web. I have just returned home from a wonderful four days teaching at the Winter Quilt Retreat in Bryce Canyon, Utah. The Bryce Canyon area is a beautiful area full of natural beauty and amazing landscapes. There was lots of snow this year (many of us had to travel through some scary storms to get there), and the snow just accentuated the beauty of the area.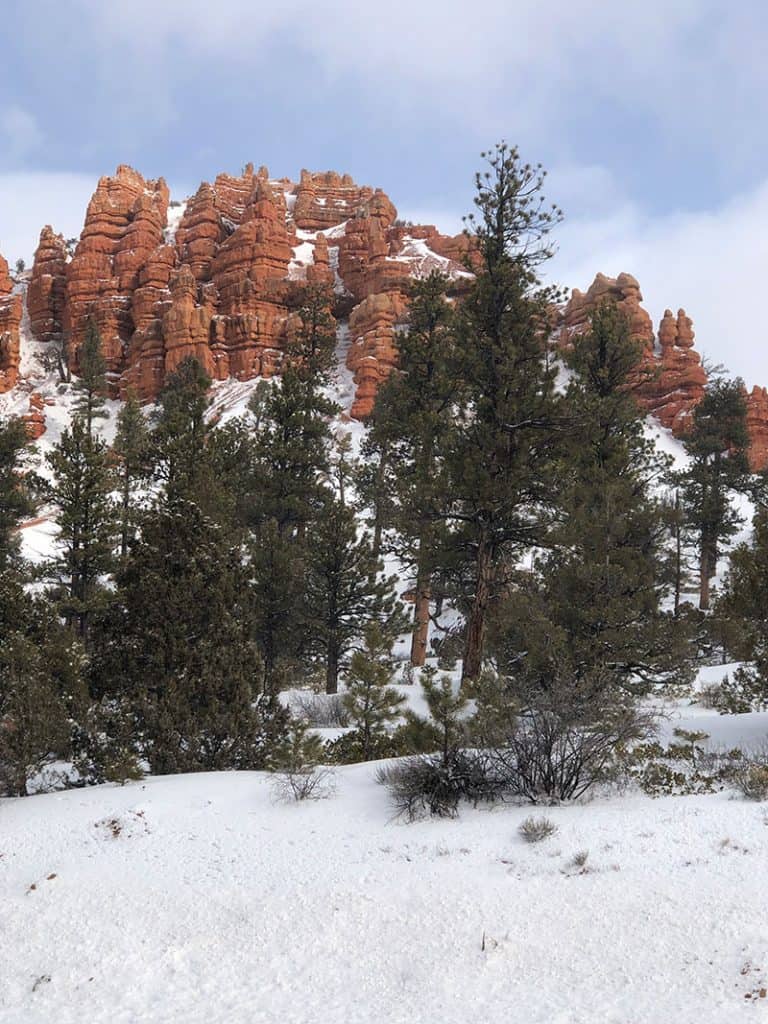 After traveling through some low-visibility snow storms, the sun peeked out, and I was able to pull over and get this gorgeous photo. Shortly after this, though, the weather became bad again, and it was a slow last few miles to the hotel!
Saturday Seven Inspiration for Quilters 63
1. Comfort Food
After spending the last few days in sub-freezing temperatures, I'm ready to cook all of the soups. This one caught my eye the other night while doing a little catch-up blog reading. Find this delicious tortilla soup recipe here. And this classic Sunday Pot Roast looks like a perfect meal for now, too!
2. Organization
I thought this tip from Unclutterer would work well for sewing and quilting associated papers and patterns. Read about this easy organization idea here. I also loved this article on spending our time intentionally. Every single idea in this article is useful…and the principles can help us use our sewing time wisely.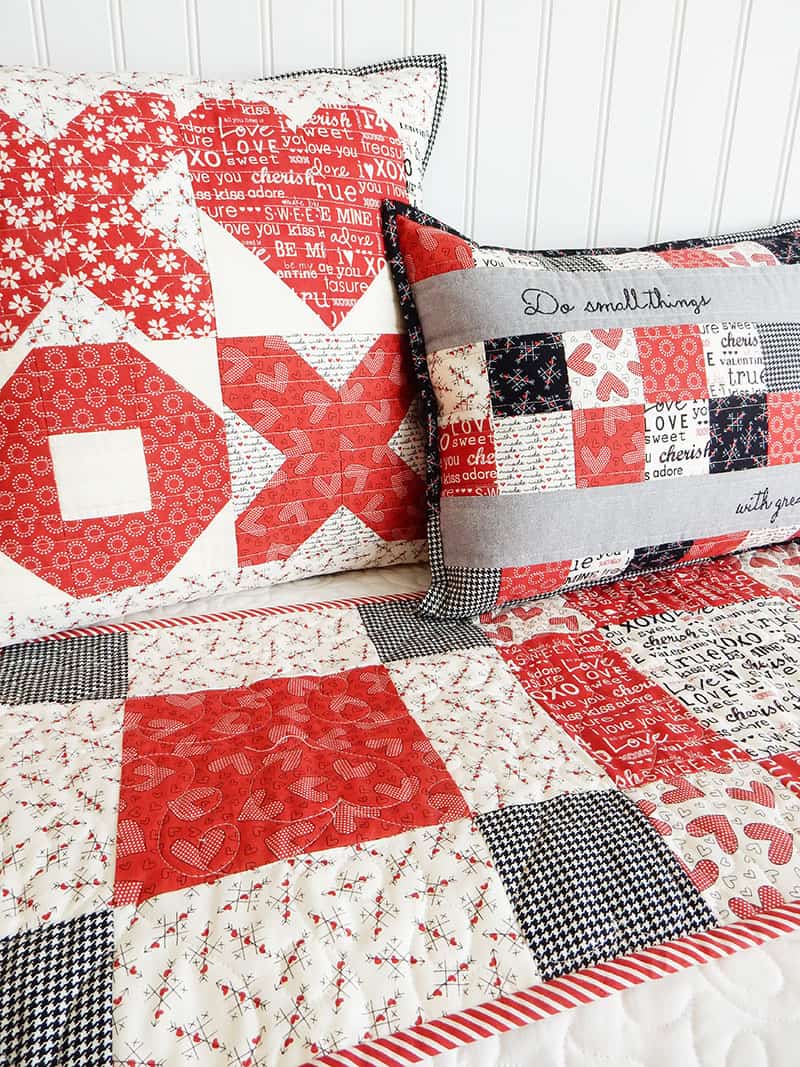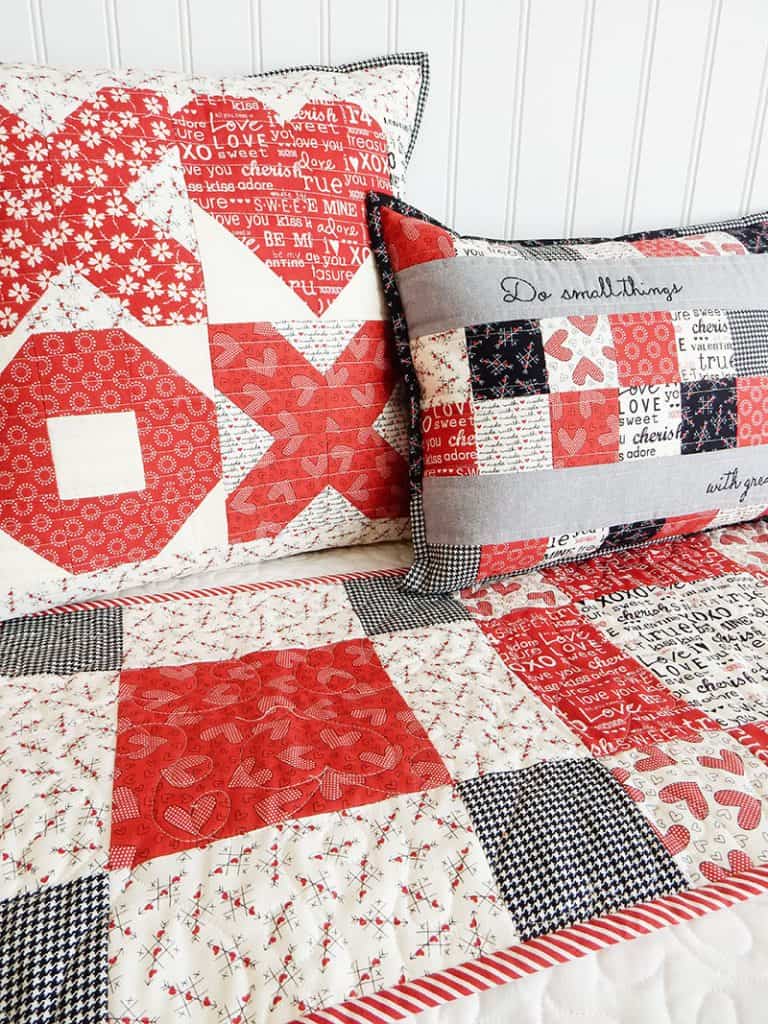 3. Valentine's Day
If you're still wanting to sew up some cute things for Valentine's Day, my friend Amy has some fun ideas in this post.
4. Sew Your Stash
The 2019 Sew Your Stash series is off and running…thank you so much for your kind comments this week! If you haven't read any of the posts yet, you can find them all here. My February Mystery Block of the Month also posted earlier this week. Get the information for this month's blocks here.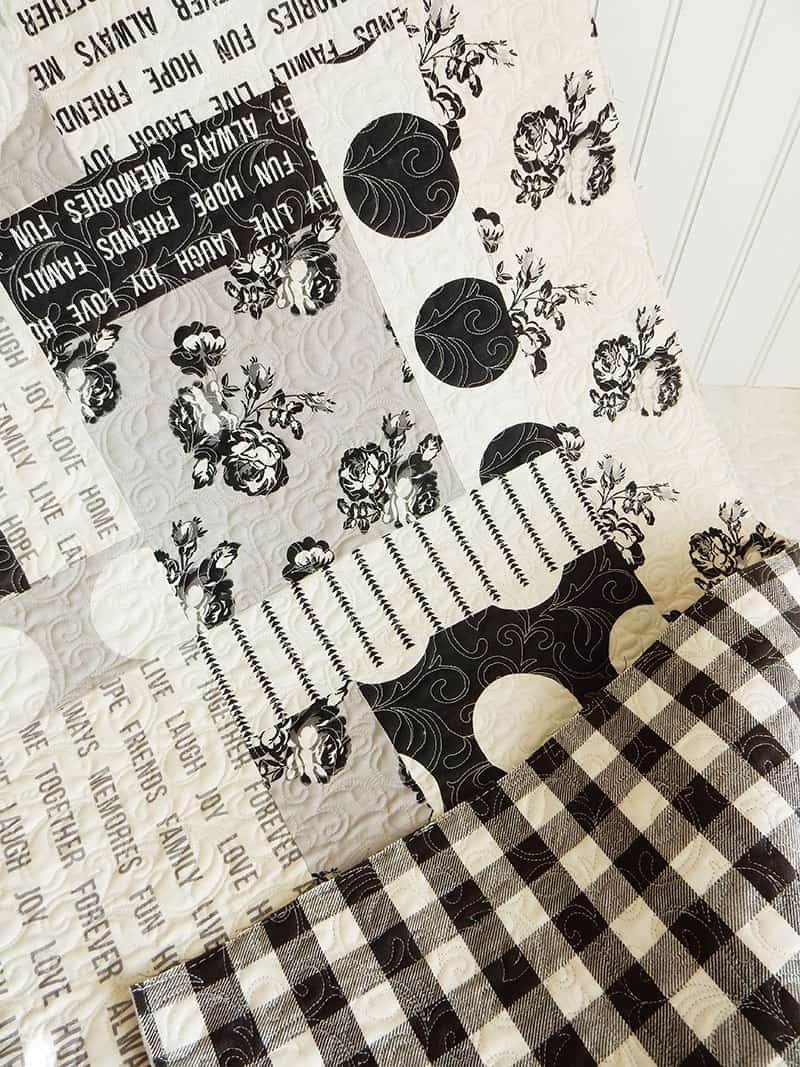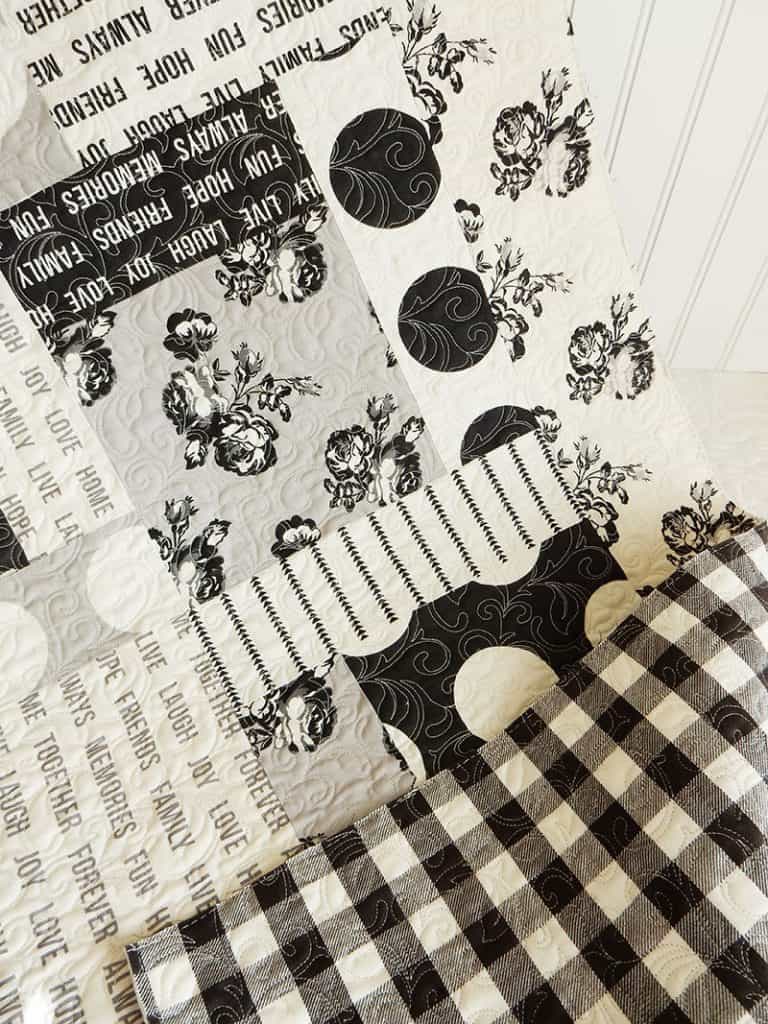 5. Urban Cottage
I did finish binding my Urban Cottage quilt while at the retreat this week. (Binding it was a great project to do while sitting and waiting for the general meetings and trunk shows to begin). Lots of people at the retreat asked about the fabrics. You can find the Urban Cottage collection here. And the backing is this one.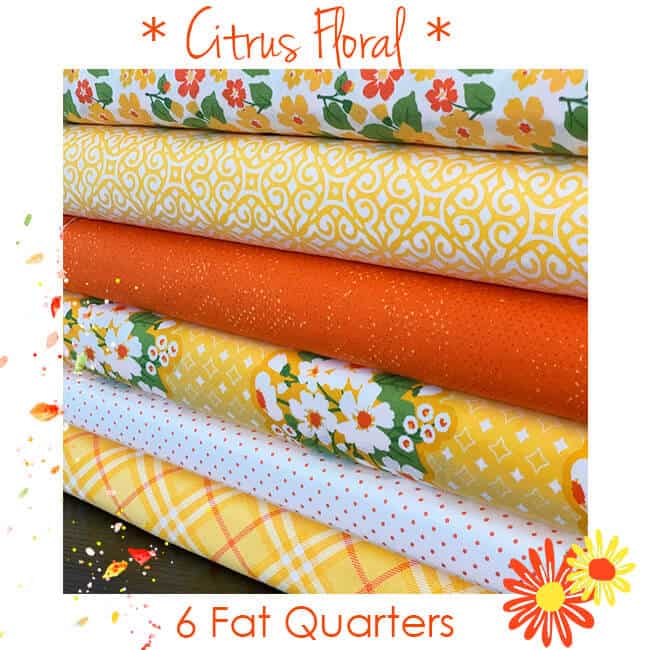 6. Spring Fling
And If you're ready for some very spring-like fabric during these cold winter months…Jodie has this really fun bundle of Citrus Floral fat quarters at a terrific price you can find here!
7. Simplified Cleaning
I love this simple nightly sink scrub recipe…such a simple thing that really makes a big difference. Find the recipe here.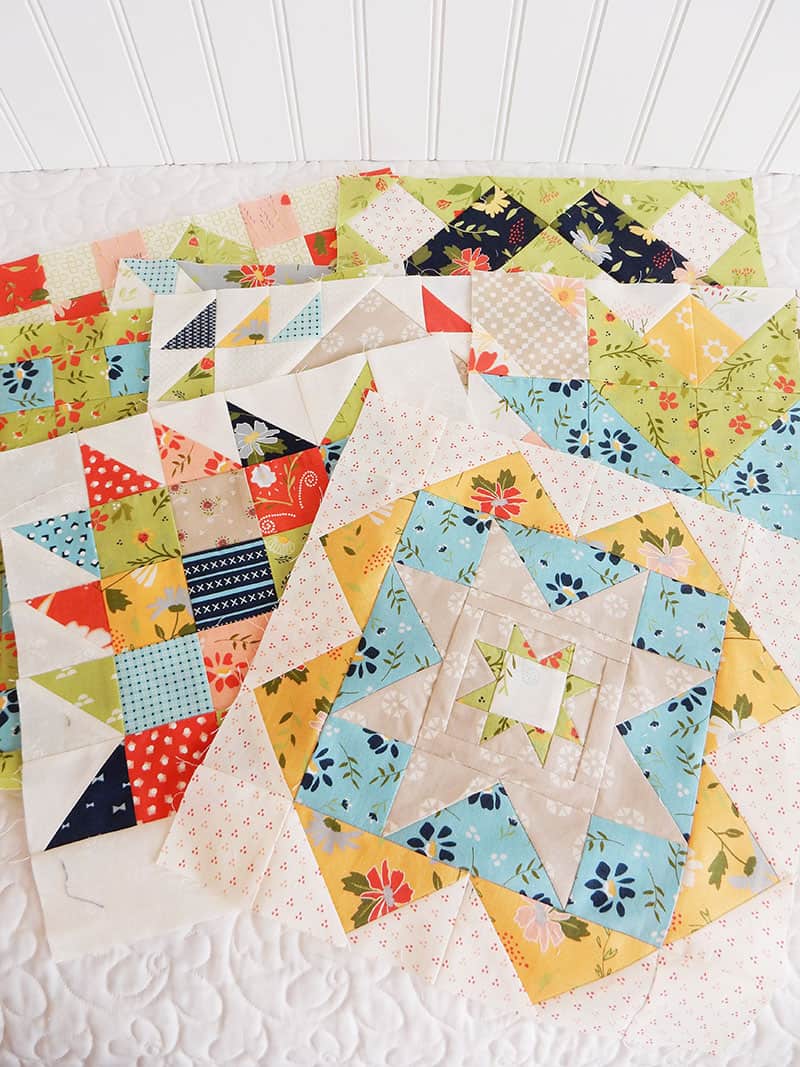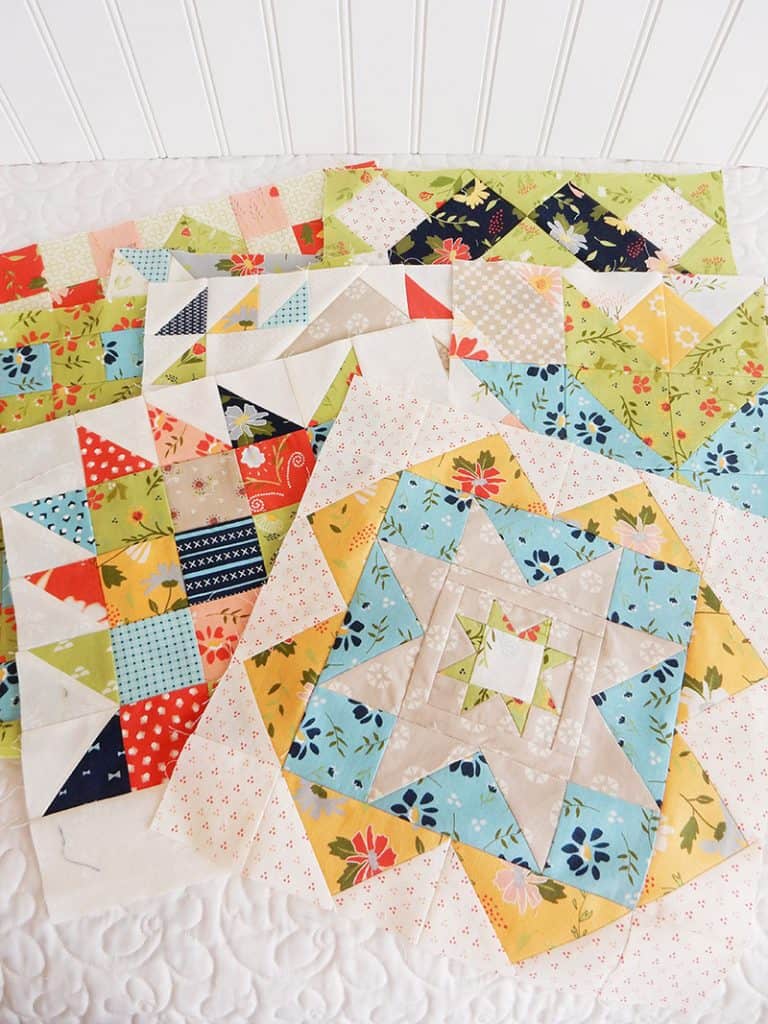 And Coming Soon…
Thanks so much for taking time out of your busy Saturday to read the Saturday Seven Inspiration Post for Quilters 63. Remember…you can find all of the my previous Saturday Seven posts here.
And, I finished up some small things at the retreat as well as one big project that I can't wait to share! I have some of those on the blog next week. And something really fun is arriving next week. I won't be able to share it just yet, but I will be sewing like crazy for a little while! Hope the rest of your weekend is wonderful…thanks so much for stopping by!