Hello and happy Monday! I hope your weekend was a good one! The sample yardage for a new fabric collection is arriving soon, so I've been trying to catch up and get ahead on as many projects as I can! So today I'll share my works in progress catch up projects along with a few tips for keeping up!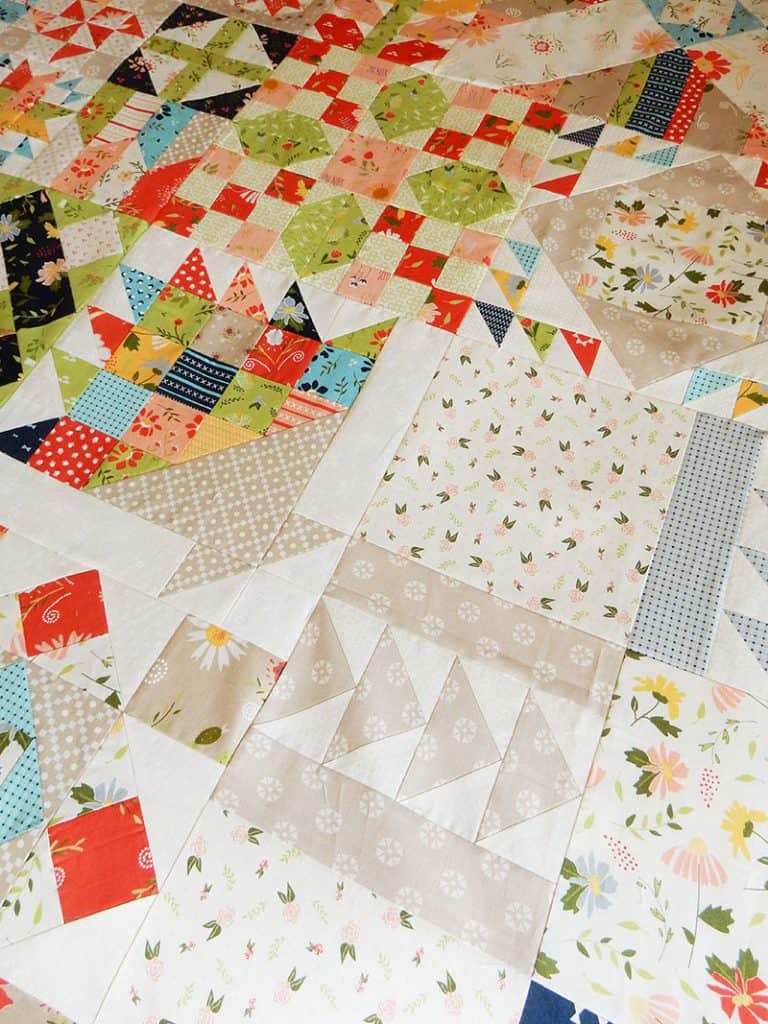 Moda Block Heads 2 Progress
One of the first things I wanted to finish up before the new fabrics arrive was my Moda Block Heads 2 quilt. The designers have had access to all of the block patterns for awhile now, and I was missing just one block. I made that final block at my retreat last week and took all of the others along with me.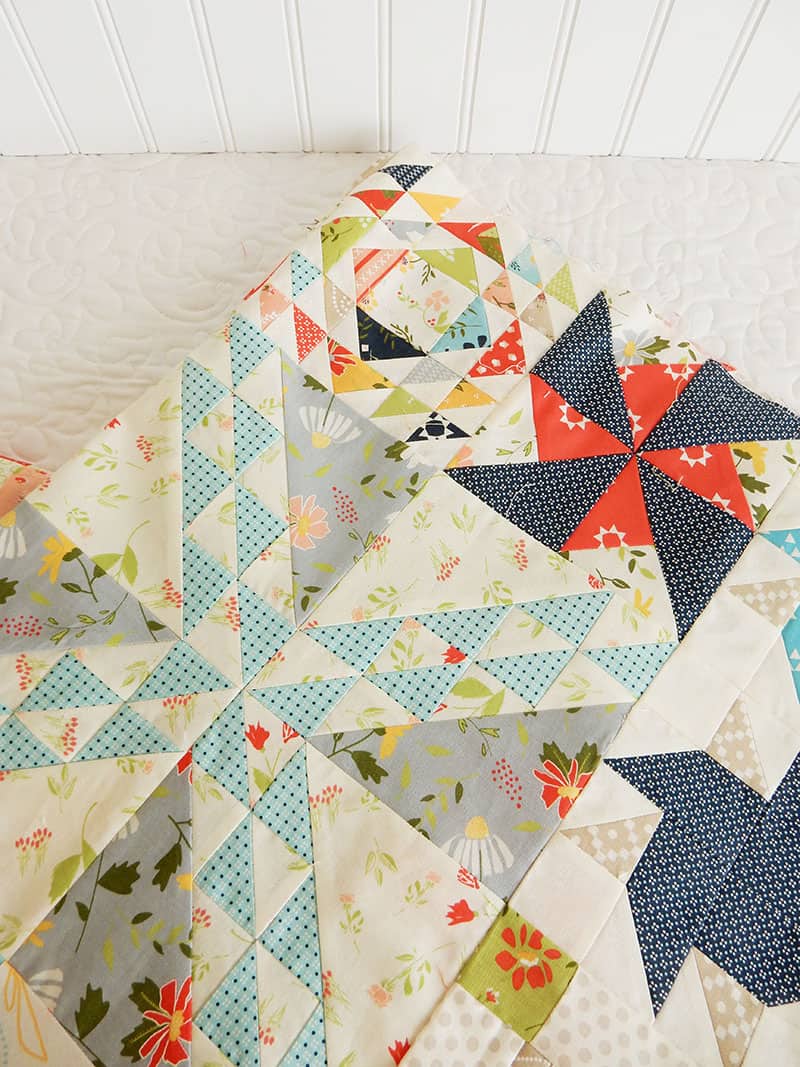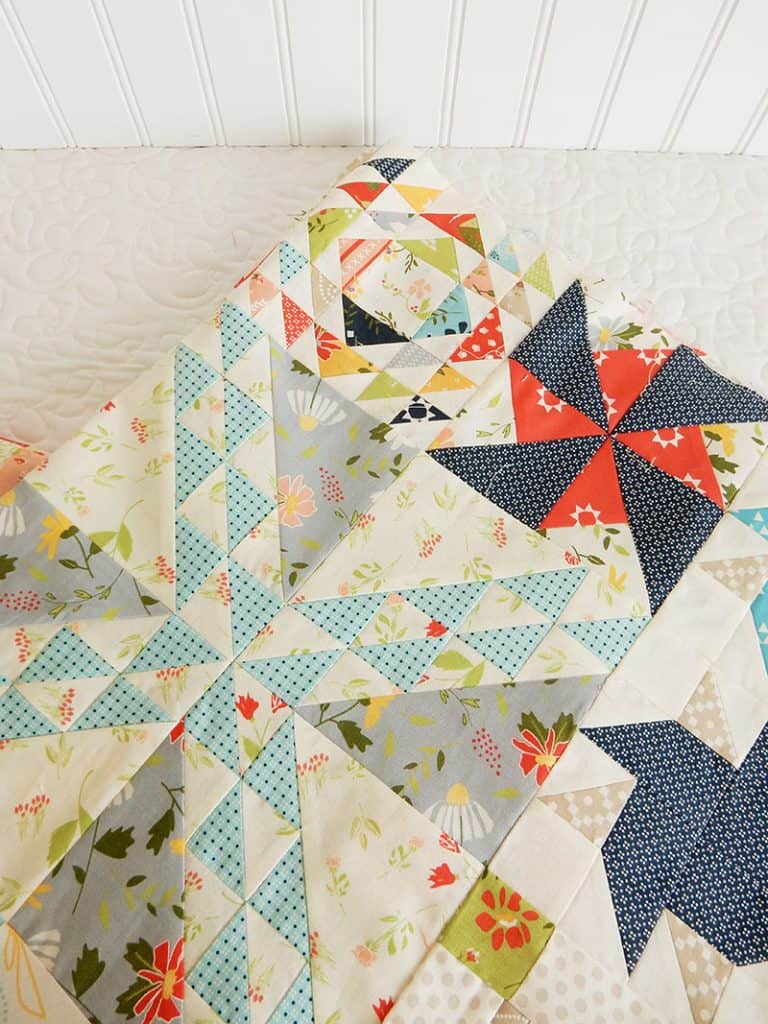 So on the day I had "off" from teaching at the retreat, I was able to sew everything together. I used the setting arrangement Moda put together for everyone and even put nearly every single block in the designated space. Because my quilt is so scrappy, it just worked. I only switched positions of two of the 6-inch blocks. Then, I took a few strategic pictures that only show blocks that have been released to give you some sneak peeks. Let me just say this is definitely one of my favorite quilts ever!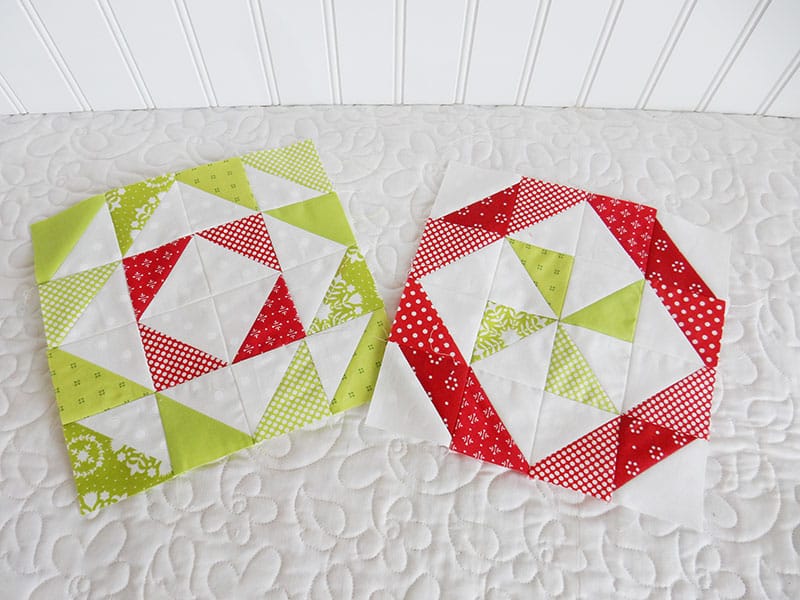 A Quilting Life HST Block of the Month Progress
I also took along my red and green half-square triangles on the retreat and was able to finish up my February blocks in this colorway. I know a lot of you are doing a three color version as well, so I had to get these finished up asap!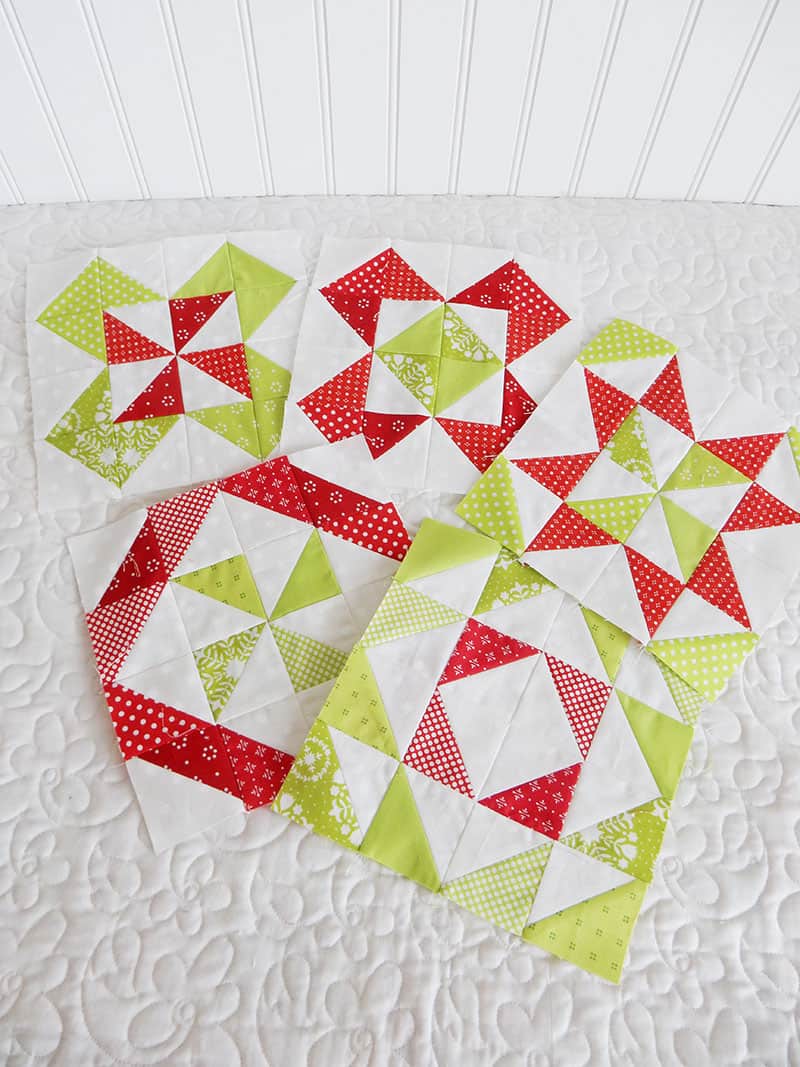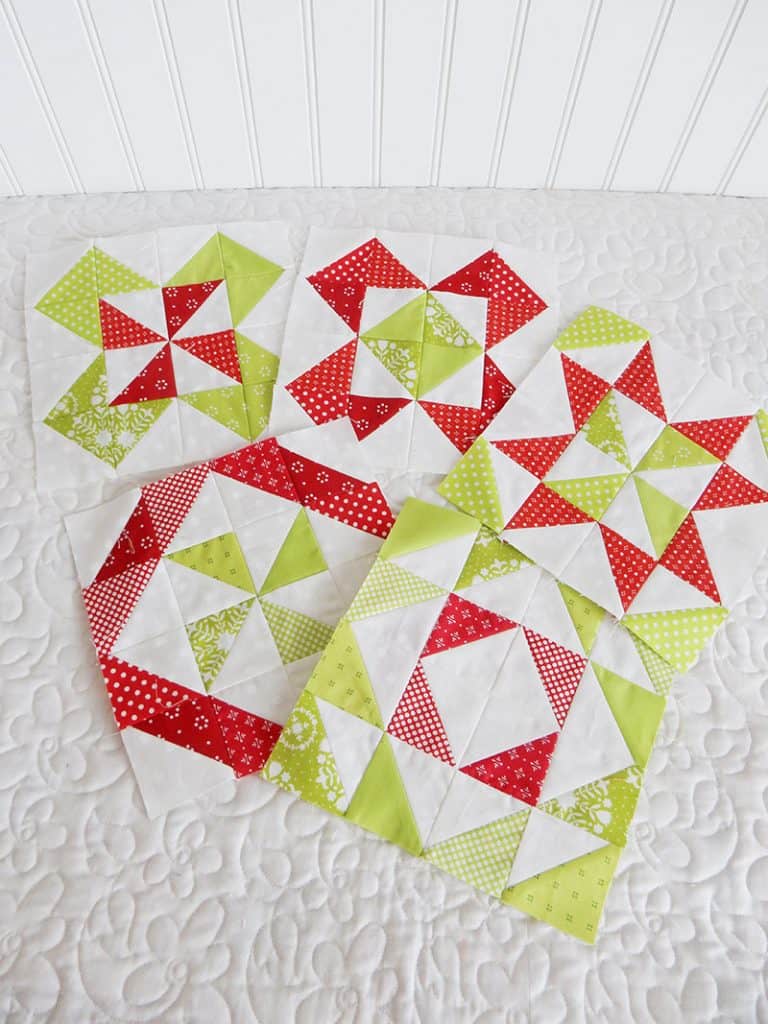 These blocks are so much fun! I almost have enough left over for my March blocks, so I'll just need to make a few more to be able to get those finished up early! See the other version of my February blocks here.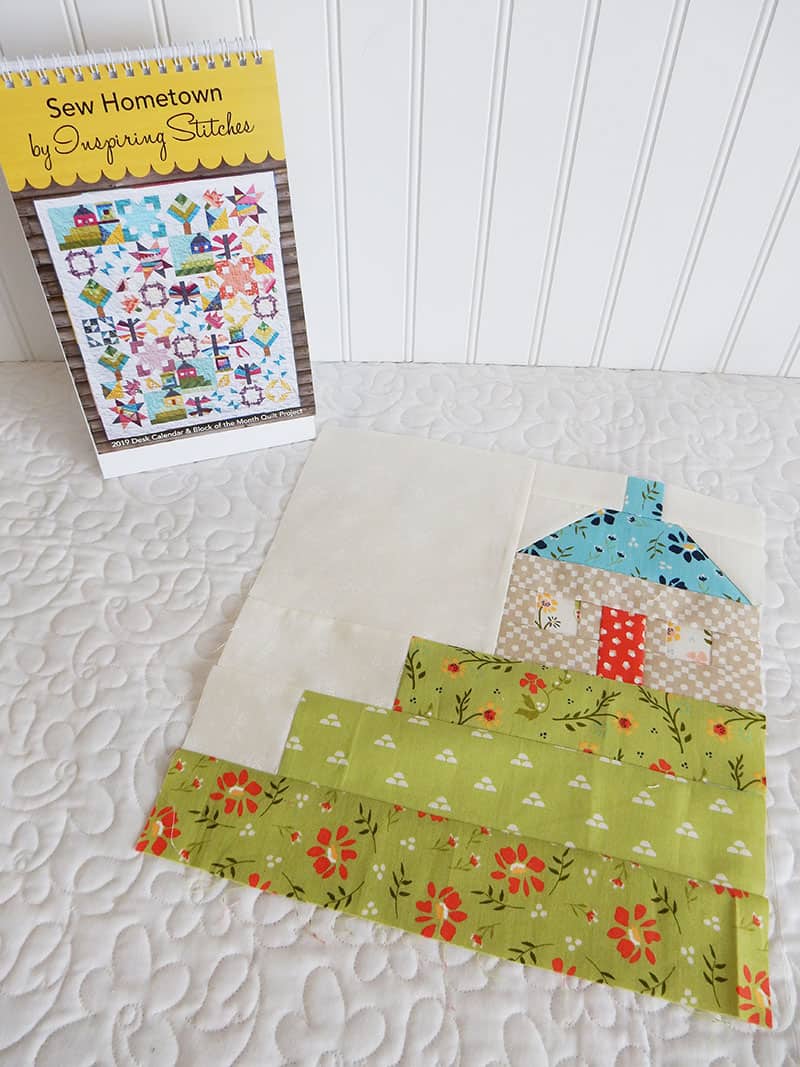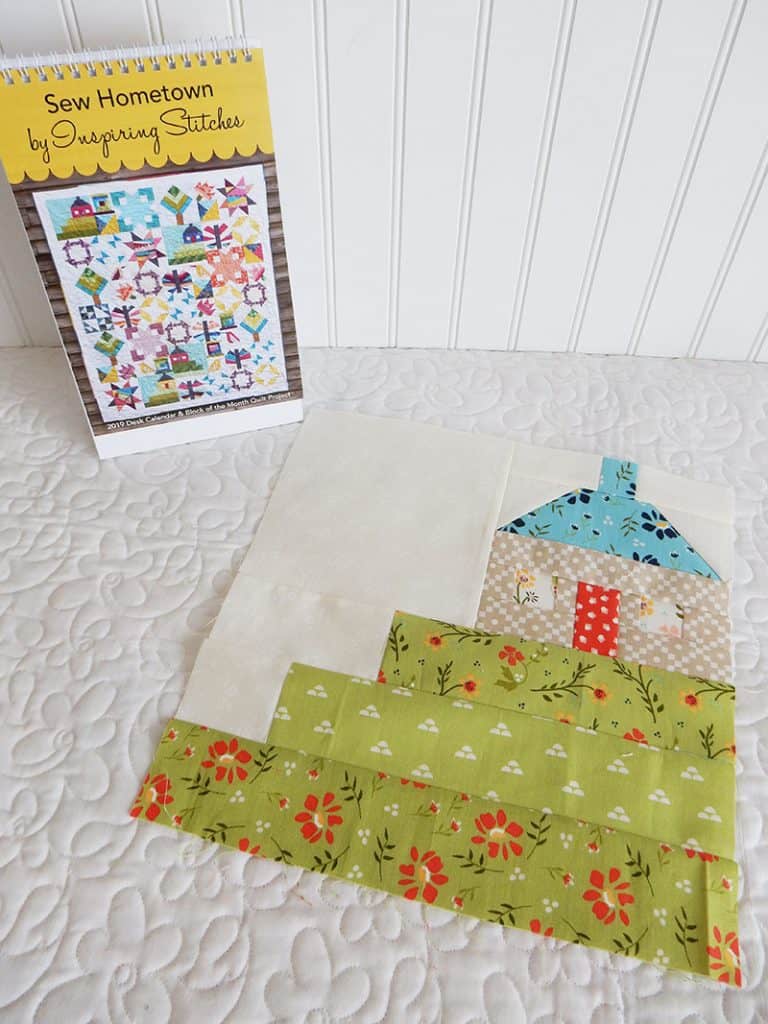 The Sew Hometown Desk Calendar
I also finished up a long over-due project that I was supposed to get finished up before the end of January! The cute cottage block above is the January block from the Sew Hometown Block of the Month Project Desk Calendar. I love the calendar–it's a nice, easy-to-read desktop size, and the block patterns included are super cute!
Tips for Keeping Up with Works in Progress
I know I've shared these links before, but a quick reminder is sometimes all I need so that I keep myself caught up with on-going projects.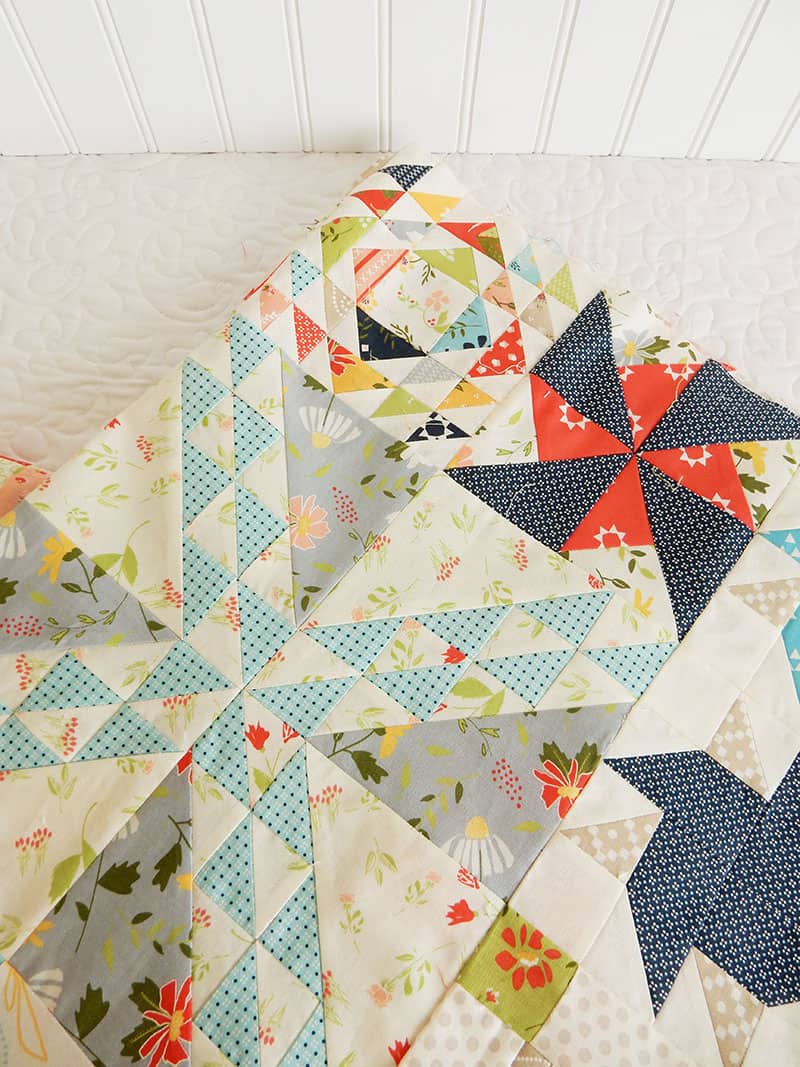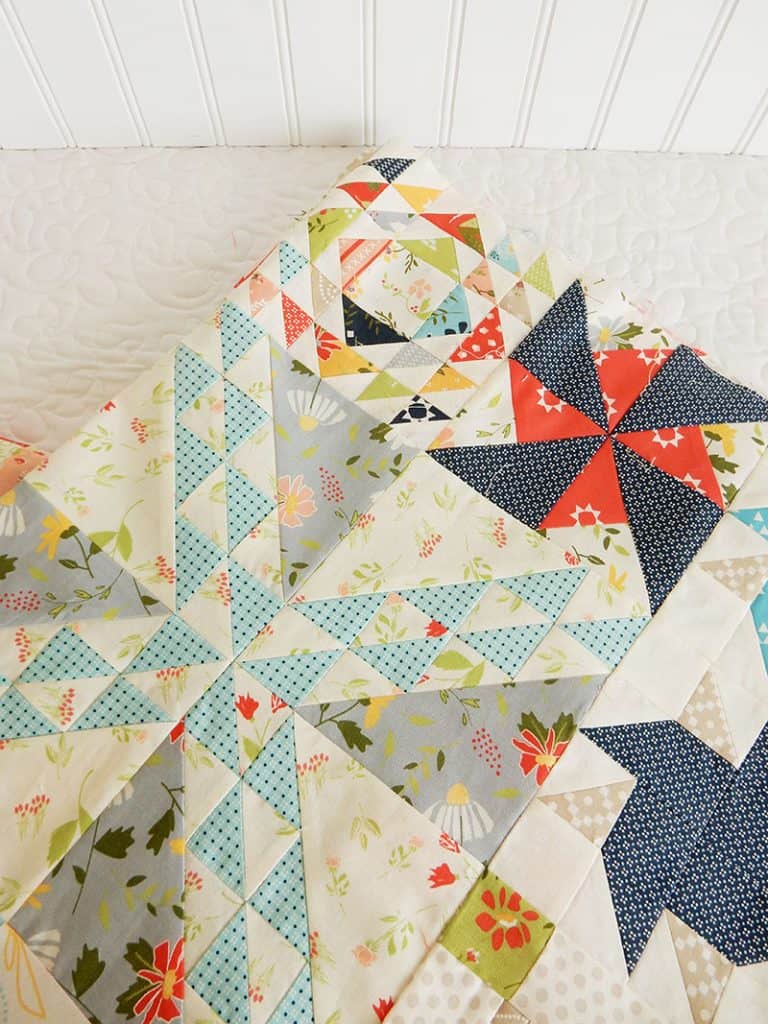 Thanks so much for stopping by today to read my Works in Progress Catch Up and Tips post! Have a terrific Monday and wonderful beginning to your week!